Dry your laundry quicker, improve your power bill, and reduce static and wrinkles from your laundry with 100% organic merino wool dryer balls.
I'd heard people rave about the benefits of dryer balls so decided to give these Organic Merino Wool Dryer Balls a whirl… and now I'm hooked! The result is less drying time, no more static, fewer wrinkles in our clothes, plus deliciously fresh smelling laundry when used with this pure natural essential oil Laundry Tonic or even an essential oil like lemongrass or grapefruit.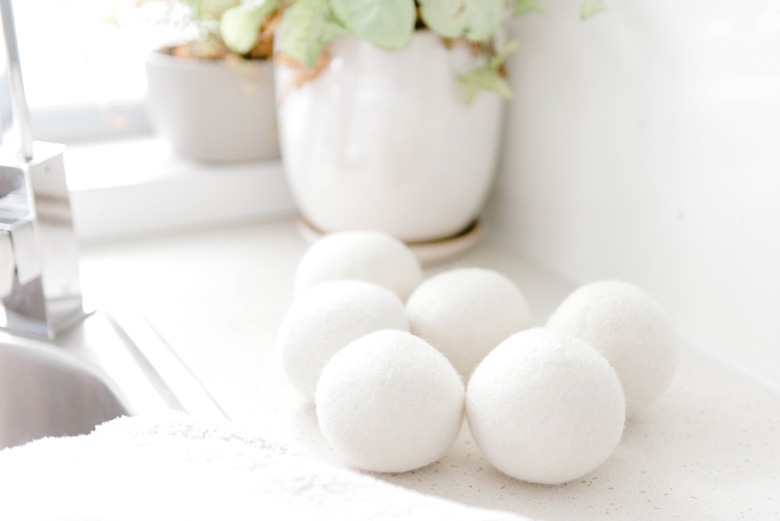 I have lost count how many times our community have asked me to stock dryer balls in The Organised Housewife Shop. Of course, I was curious, so got some in to trial (I like to test all my products before stocking them) and my goodness I was impressed!
JOIN OUR INSIDERS FACEBOOK GROUP – join here – to request new products and be the first to know of what's new!
I now keep them in a basket on top of my dryer with the essential oil next to it, so I can easily use them every time I dry my laundry.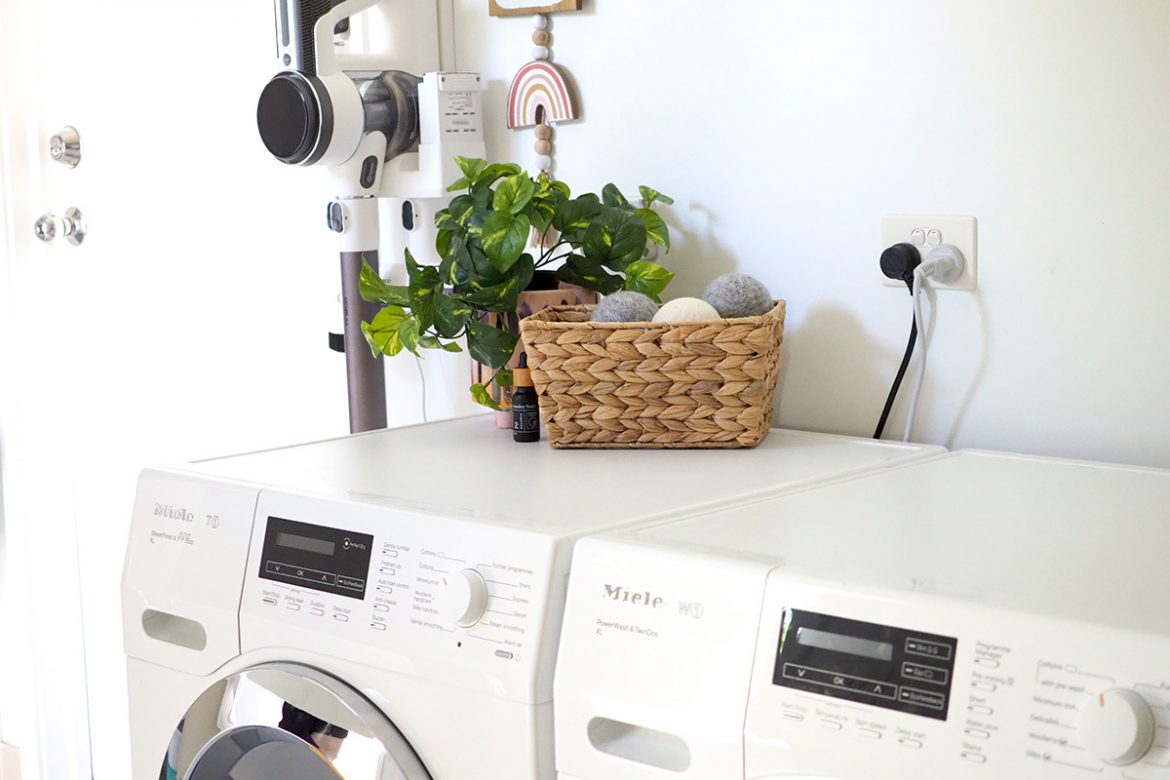 I don't use my dryer too much as we live on the Gold Coast and have a lot of sunlight, but I have found these wool balls especially great for rainy days, or weeks when I have a lot of laundry to get through.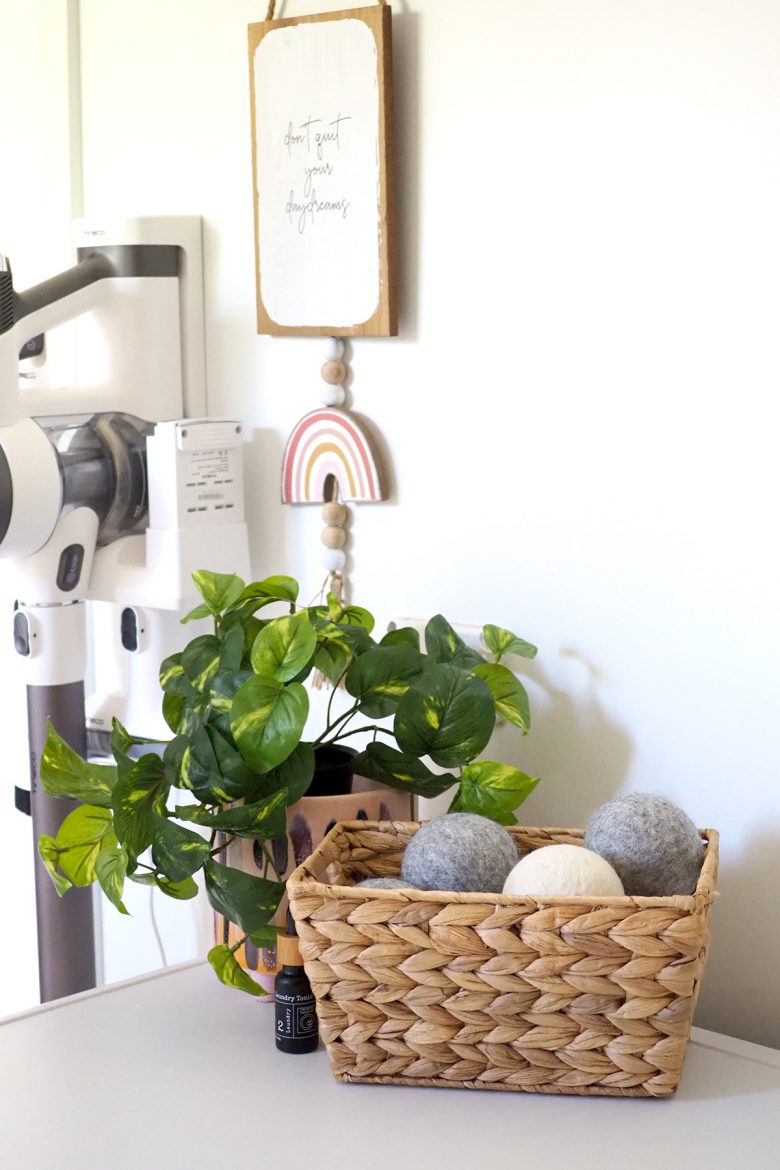 Get the look – from our shop: Wall hanging  |  Pot  |  Artificial Plant  |  Essential Oil  |  Wool Dryer Balls – or view all items here.
How To Use The Wool Dryer Balls
I simply pop three balls in a dryer load – the pack of six comes with three grey balls for dark loads, and three white balls for light loads – and turn the dryer on. Simple!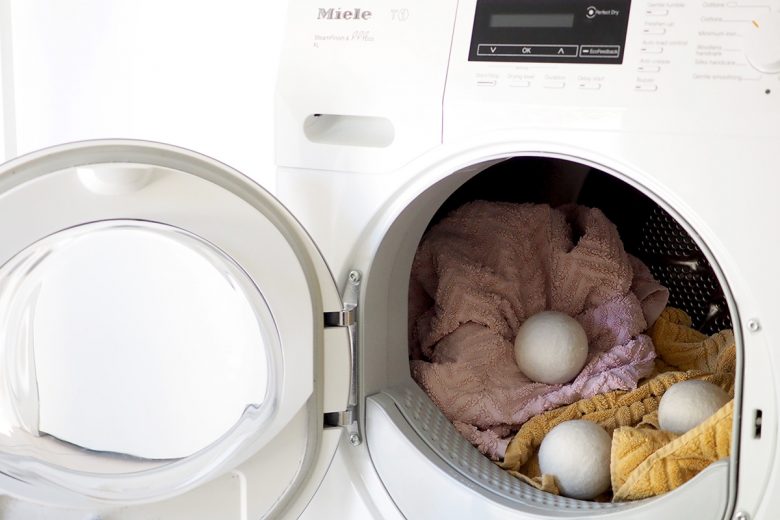 I like adding essential oils to the balls when drying my towels as it gives them a boost of fragrance whilst also helping to reduce the drying time. The oils can stain the balls, but this won't affect how they work. I add more drops to the balls after every second tumble in the dryer. I love to use lemongrass essential oil and grapefruit essential oil on my wool balls.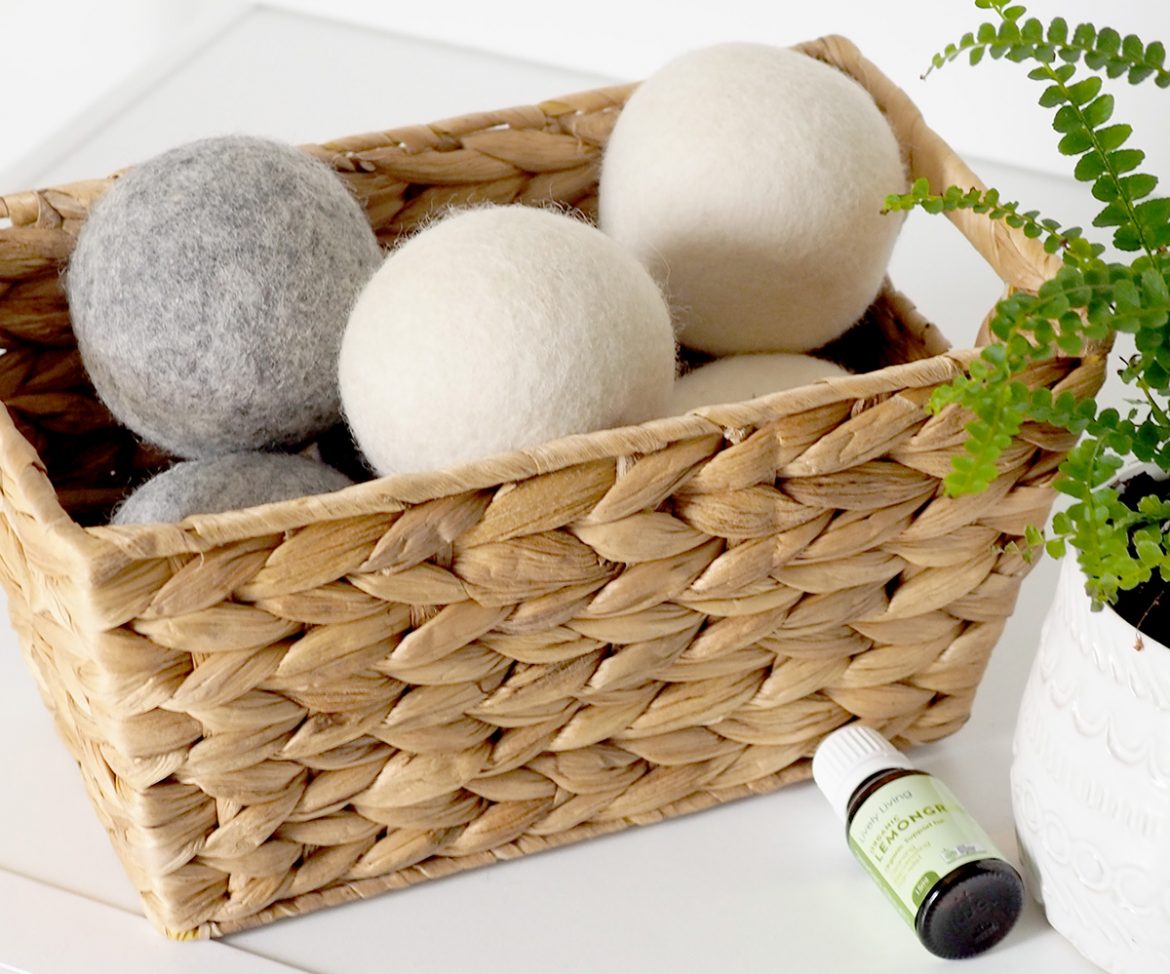 ADD IN ESSENTIAL OILS: I used with this Laundry Tonic oil on the weekend with my dryer balls and I actually really liked it (considering I'm not a fan of lavender) as it made the clothes smell really nice and fresh.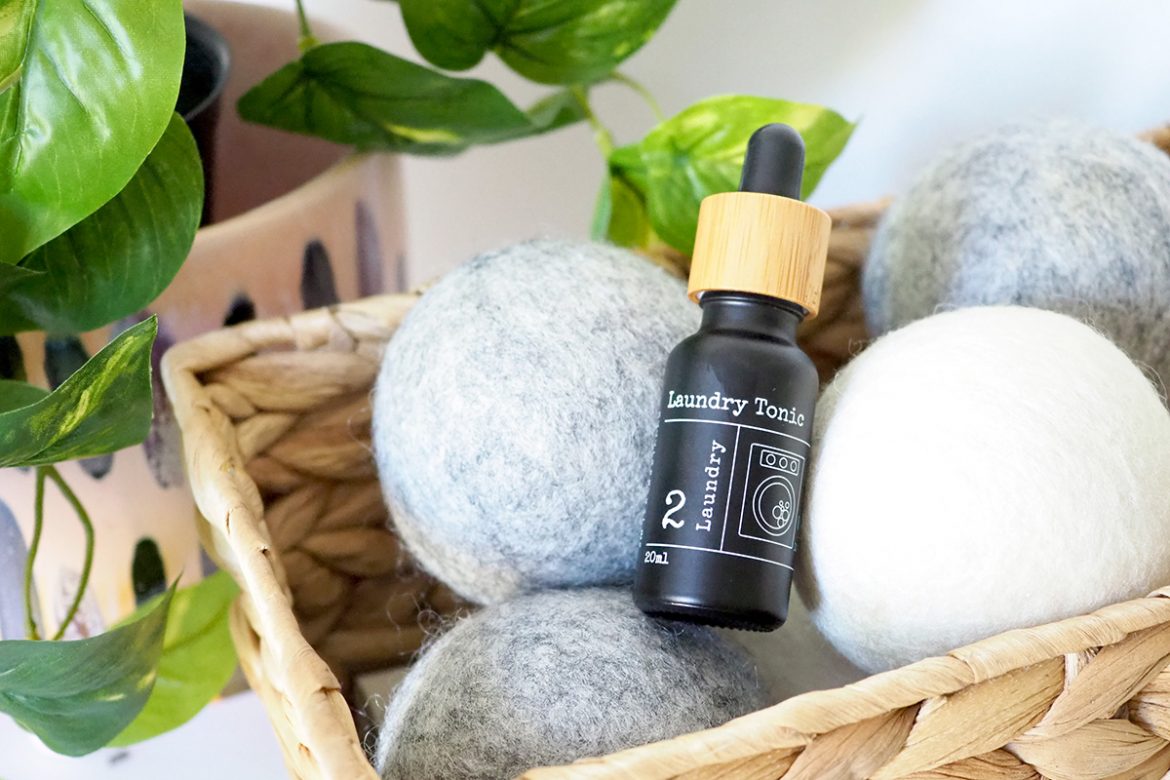 If you want to give both the Wool Dryer Balls and the Laundry Tonic a try, bundle them together and get 10% off! Click the 'Bundle and Save' option below the 'Add To Cart' button.
Benefits of Wool Dryer Balls
Reduces drying time (and your power bill!): the wool balls absorb excess moisture whilst also creating air pockets that result in better circulation and a more even distribution of heat.
Reduces static & wrinkles (and ironing time, yay!): the balls help prevent tangling of clothes, and this combined with the increased moisture absorption and circulation means less static and wrinkles.
They last and last and last: it's estimated that one set of wool dryer balls will last for 10,000 dryer loads – which is your lifetime and then some – meaning you will never have to buy them again.
No wasteful dryer sheets: because these little babies do it all!
Smell delicious: when combined with a few drops of essential oil, these balls leave linen, towels and clothes smelling gorgeous.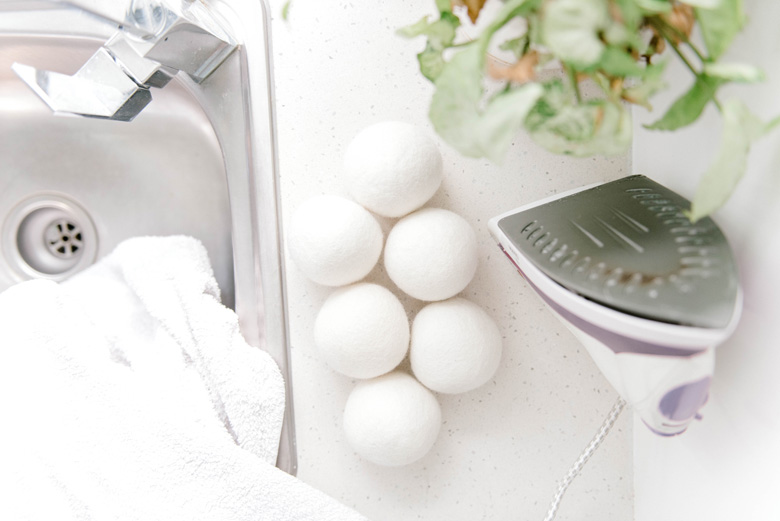 What Our Customers Are Saying
"I was sceptical at first but for the first time my sheets didn't get tangled and felt softer also. So happy with my purchase and have shared my love over social media. Thank you." – Rosemarie W.
"These Dryer Balls are AMAZING. No need to iron your clothes and cuts down on drying time therefore saving money. Which is always great. I add a few drops of essential oils to the balls before drying and it makes my clothes and house smell lovely." – Rachael R.
"I purchased 6 dryer balls. I was impressed with the quality of the product and packaging. They arrived promptly and I was eager to use them. They really are effective at helping clothes dry quicker and more evenly. I'm going to be purchasing more for family." – Bronwyn C.
"Very happy they live up to the blurb – definitely cut down on drying time." – Charmaine P.
Read more reviews at the bottom of our product page here.
…Another All-Natural Laundry Product I Love!
I have recently stumbled upon these Organic Soapberries which are little dried berries that can be used for a chemical-free and all-natural alternative to commercial laundry detergent. I've just started using them, so I'll keep you posted for more thoughts.
I simply place five soapberries into the provided cotton wash bag and pop it in my washing machine. They produce a natural soap-like foam in the wash and are gentle enough to use on delicates and children's clothes. I loved these so much that I have stocked them in The Organised Housewife Shop. You can shop these Organic Soapberries here.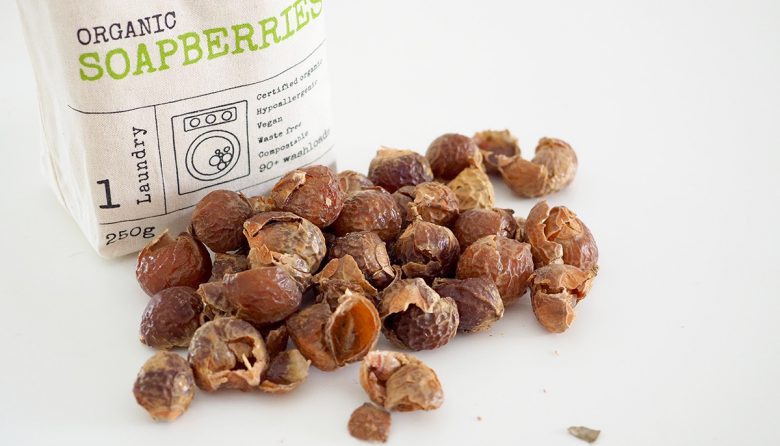 HOW OFTEN DO YOU USE YOUR DRYER?
---
Pin this image below to Pinterest!