This post is sponsored by Bosisto's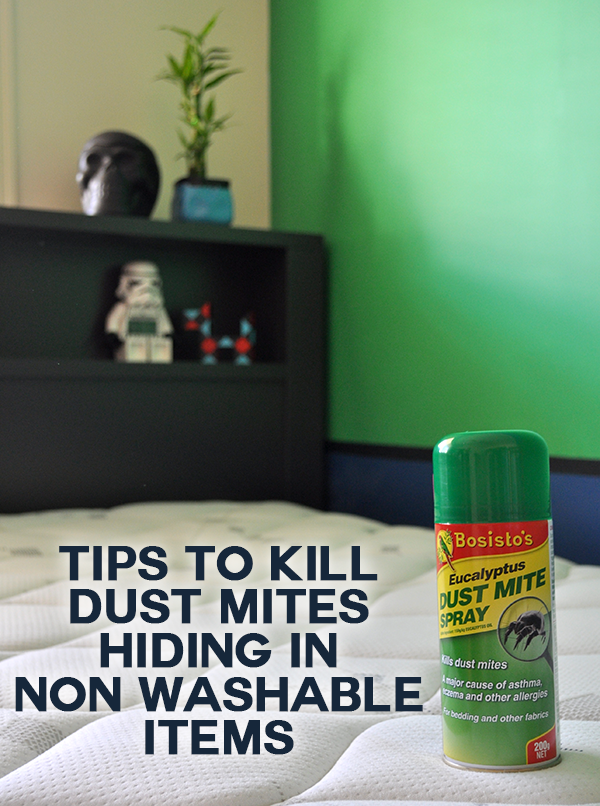 My twinnies both have dust mite allergies, which is very common in Australia. They both suffer from it differently, Mr 11's symptoms are an itchy nose, but Miss 11 gets itchy eyes.  It's really important that I keep their rooms as clean as possible and take some preventive measures to eliminate dust mites.  It's not uncommon to find dust mites in the cleanest of homes and surprisingly they don't just hide in dust.
About dust mites
Dust mites are microscopic, virtually invisible insects.  They live on animal and human skin scales and thrive in warm temperatures and high humidity.  Their droppings contain a protein-like substance which is known to trigger asthma, eczema and other allergies.  Scary fact ~ there can be up to 10,000 of these little insects per square meter in an average home (I shudder at the thought).
Dust mites like to hide in places like:
Soft teddies
Doonas/Quilts
Sheets
Sheepskin/woolen underlays
Mattresses
Pillows
Curtains
Carpet
Floor rugs
Controlling dust mites
Thankfully it is possible to reduce the impact that dust mites have in our homes without using harsh chemicals.  I have used the Bosisto's brand for many years now, and have found their Dust Mite Control Program to be very effective in killing the dust mites and removing the allergens.  The program utilises nature's ultimate weapon against dust mites – eucalyptus oil, which has . In the late 1990's, Australian researchers discovered that eucalyptus oil was more effective than the traditional method of killing dust mites in hot water which damages fabric, wastes energy, and is not suitable for non-washable items.
In washable items
I reduced the number of soft teddies the kids have on their bed and in their room, they have wooden blinds rather than curtains and I ensure I regularly clean their doonas, quilts and sheets with Bosisto's Allergen Laundry Liquid.  Then pillows and soft teddies are washed every month with Bosisto's Eucalyptus Dust Mite Wash.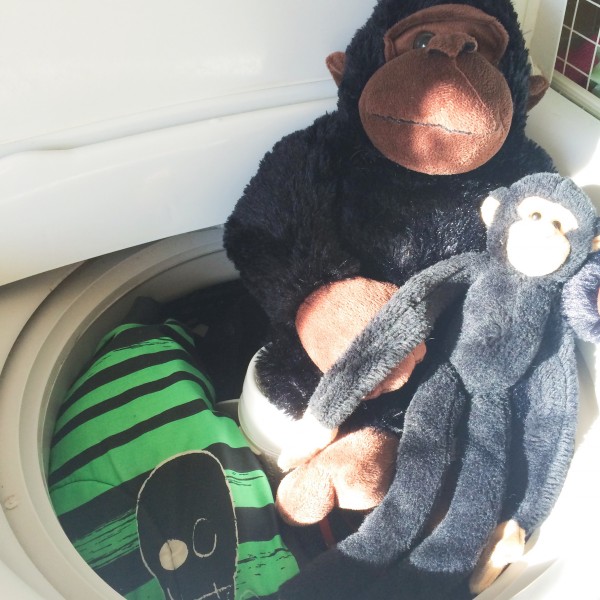 In non washable items
Unlike soft teddies and sheets it's items like mattresses, carpets, curtains, couches, floor rugs etc that prove a little difficult to clean.  My kids mattresses are super heavy and it's not easy to move them outside and put them in the sunlight (an effective way of killing the mites, but not removing the allergens). Which is why I was really happy to hear about the new Bosisto's Dust Mite Spray which can be found with the insect sprays at Woolworths.
Simply remove all washable items such as sheets and blankets, hold the Bosisto's Dust Mite Spray 20cm from the area to be treated and spray with a sweeping motion, approximately 30 seconds for each square metre.  Leave for one to two hours. Then vacuum the area you have just sprayed to remove all the dead dust mites and allergens.  Repeat monthly.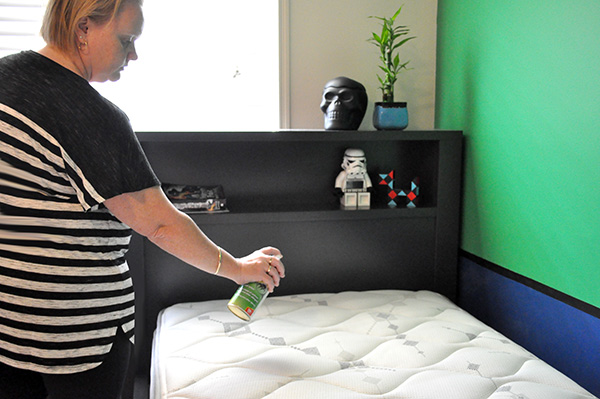 Don't forget to get in under the mattress pillow top too.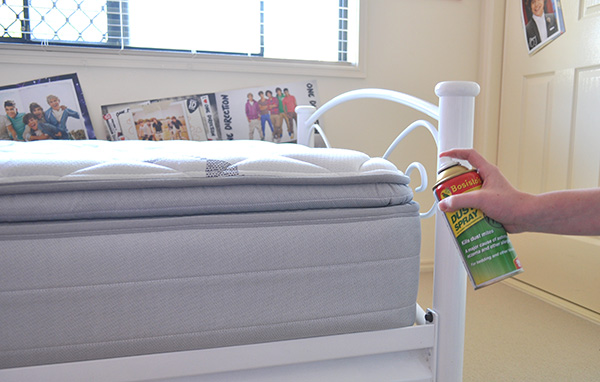 Dust Mite Control Program
Steps to help minimise the impact of dust mites in your home:
Step 1: Bosisto's Dust Mite Wash – a eucalyptus based laundry solution that kills 99% of dust mites on washable items such as bedding and pillow covers.
Step 2: Bosisto's Dust Mite Spray – provides a second line of defence for washable items but is also ideal for hard to wash and non-washable items such as mattresses, couches, carpet and curtains.
Step 3: Bosisto's Allergen Laundry Liquid – a dermatologically tested formula to use in between treatments to maintain all washable items, helping to keep dust mites and their allergens under control.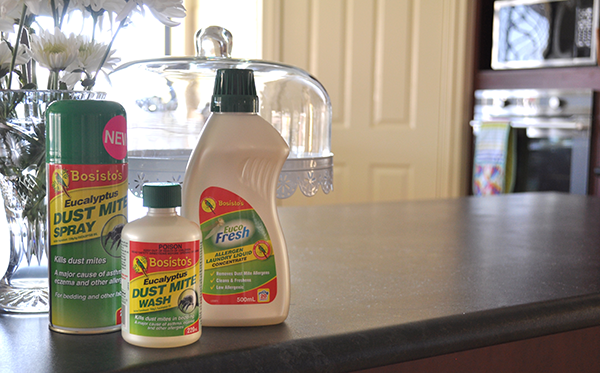 Did you realise these little creatures could be hiding in your beds?
This post was coordinated by The Remarkables Group and run in accordance with my disclosure policy