I don't know what I was thinking, today's task I set you on facebook and in the daily newsletter was to rotate and/or flip mattresses.  Then in the newsletter, I followed on by saying:
"It's recommended to flip your mattress every few months, I'll remind you when to flip it next. I usually do it when I change the sheets every 3 months.  Mattresses can leave a permanent body impression as we tend to always sleep in the same position, flipping it helps prevent the impression."
I have been getting some funny messages this morning from readers suggesting I perhaps change my sheets more than every 3 months….. they have all been tongue in cheek, but I worry for the few that may think otherwise.
I change our sheets every week or two, promise.  I can read how it sounds like I change the sheets every 3 months, that's terrible.  I recommend every 2 weeks if you can, I've shared my very exciting bed sheet washing routine below LOL.
I think what I was trying to say is you don't have to do this task today, just when you next change your sheets next.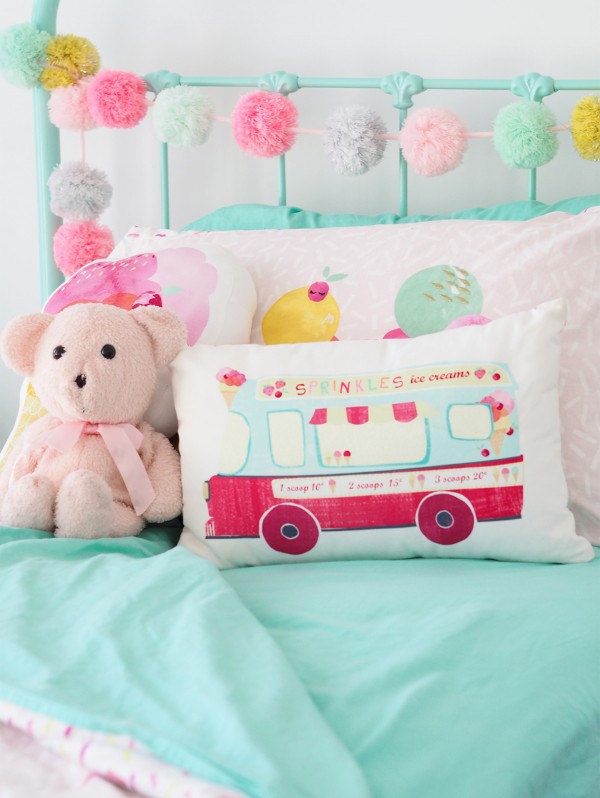 I'm going mattress shopping this weekend as I shouted myself a new bed for the new home, it gets delivered in the next 2 weeks.  On facebook this morning reader Robynne said: "Most mattresses these days are marketed as not needing to be flipped. And you'll give yourself a hernia if you try." So I'll keep you posted with what I learn about flipping new mattresses.
Reader Kathryn also had a great suggestion for flipping mattresses: A friend of mine suggests writing the seasons on each corner & rotate each season – you then know the mattress has had a full rotation.
My changing bed sheet routine:
I follow my laundry schedule and wash sheets on a Tuesday, as I do a big wash on Monday (weekend clothes) and Wednesday (school uniforms) so Tuesday is a good day for me.
We have 4 beds in our house, the twins have dust mite allergies so I always wash their sheets together with a few drops of tea tree essential oil in the wash.
I wash all our bedsheets once a week.
I wash and dry them that same day and the sheets go on the bed that night so I don't have to fold them.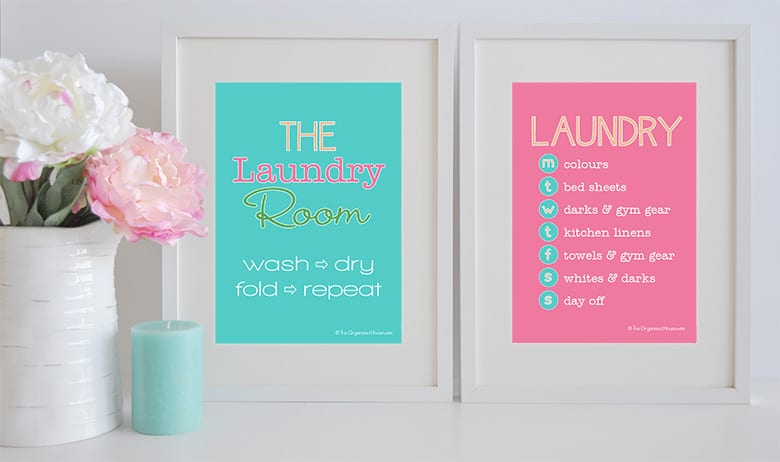 So… how often do you change your sheets?
Be truthful, share as anon in the comments if you want 🙂