This is a guest post by reader Jennifer Kerr.
My motivation for being organised has come from a need to save money and live on a tight budget, but also to use my time as wisely and effectively as possible, given I'm a new mum to a five-month-old daughter. I am not an expert. I haven't written a book. I don't have my own website, and my house and cupboards, while tidy and organised, certainly wouldn't impress anyone. I love the thought of opening my pantry and seeing neat stacks of labeled Glad containers with every raw ingredient I need to bake up a storm, but frankly I don't have the money, time or energy! But I do keep our household running on a budget and as close to clockwork as a new baby will allow.
Being organised saves money
The area we all have the most control over is food spending. By spending more time in the planning process, I save lots of time down the track (and a little money too).
I start by choosing between 10 and 12 meals for the coming fortnight (I choose 10 or 12 instead of 14 because some nights all we feel like is spaghetti on toast, and 'leftover night' is a great way to use up what you have left. It really is amazing what you can make for dinner by using just the odds and ends you already have on hand).
Choose meals that fit into your budget, so be as mince-and-potatoes focused as you need, or fill up your menu with all things special if that's what you can afford. And regardless of your budget, it's also a good tip to use what you already have as an idea for a meal (eg you have half a bag of spaghetti in your pantry, so plan to use that in one of your meals on that menu).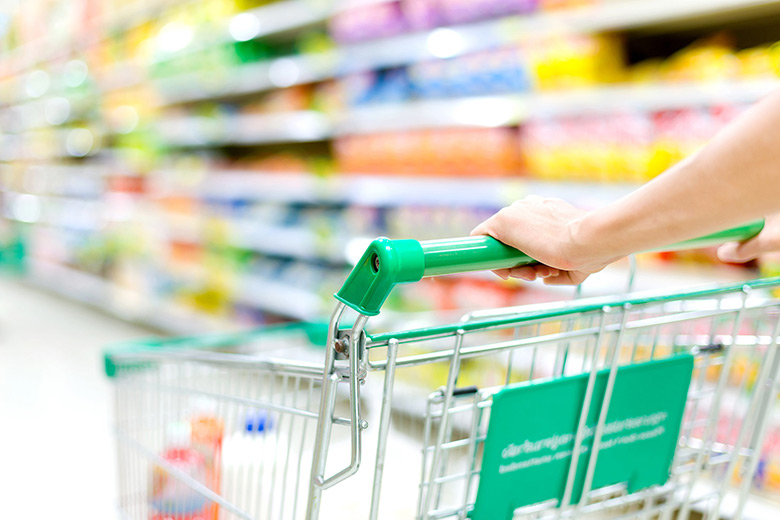 I then go through my menu, one meal at a time, and go through our fridge, pantry and freezer and put on the shopping list only the things we need to make that meal. By going through each meal's ingredient list and cross-checking it with what I already have, it saves time and money by avoiding the mid-cooking dash to the shops to get forgotten items! And if you have a bank that charges a fee per transaction, the fewer times you need to swipe, the better off you'll be!
After I have my menu and shopping list, I roughly order the meals – from the meals that use the most fresh ingredients (like stir-fries with lots of vegetables, or salads), down to meals that have longer-life ingredients (spaghetti Bolognese, baked potatoes etc). This saves time in the afternoon when I'm trying to decide what to make for dinner, and it saves money by reducing the amount of food that gets thrown away before it has a chance to be eaten.
Also, if you have a list of meals to chose from, and you know you have everything you need to make them, you're less likely to hit the emergency take-away button, saving you money. However, sometimes a girl just needs a night off and a great bowl of laksa from the local Thai restaurant is a God-send, but schedule this into your menu plan to help avoid too many impulse phone orders!
Being organised saves time
Cooking meals
The two biggest pieces of advice I received while I was pregnant came from one of my two sisters and my mother, and these little pearls of wisdom have been invaluable to me these last five months.
It's never too early to start dinner – Raise your hand if you too let out a groan or a sigh come 5pm and you haven't settled on what's for dinner, you haven't defrosted anything, and the thought of chopping up a crisper-full of vegetables makes your heart sink? Yep, me too.
While my daughter is sleeping (love nap-time for getting things done!), even if it's her morning sleep, I will make a start on dinner. This might be getting the meat out of the deep freezer, defrosting it, chopping it/marinating it/preparing it and putting it back in the fridge until I'm ready to cook. I might use the next nap time to chop up a few vegetables or make a salad. It is a great feeling come 6pm when all I need to do to make dinner is throw it all together. It takes the stress out of the night time routine.
Laundry
Do a load of washing every day, even if it's a small load I admit that I'm one of those strange creatures who actually enjoys washing. But it's not much fun for anyone to see laundry hampers overflowing, nor is it fun running out of shirts/undies/socks etc.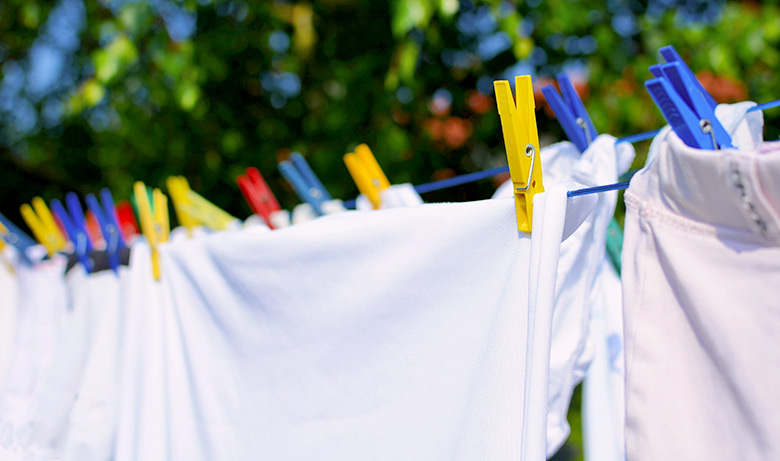 Doing a little bit every day, or every second day if you have a small family, saves you from those mammoth days where the line is full and you've run out of pegs… and please don't let it rain! If I am awake enough and remember, I like to put a load of washing on at night before I go to bed, so it's ready to hang out in the morning during one of those blessed nap times! Hanging it out in the morning also helps guarantee that it's going to be dry in the afternoon before the dew falls. And hey, even if it all hits the fan during the day and you don't get a chance to bring it in, you can bring it in with the next load the following day.
I also make my own laundry liquid to help save money. It is quick and easy to make, and a great one for kids to help with.
Laundry Liquid
1L water 1 bar of soap, grated – or – 1 cup of Lux soap flakes
1/2 cup washing soda (in the laundry isle of bigger supermarkets)
1/2 cup of Borax (in the laundry isle of bigger supermarkets)
A few drops of your favourite essential oil for fragrance (lavender or rose is nice)
In a saucepan, combine the water and soap and stir over a medium heat until the soap is completely dissolved. Add the washing soda and Borax and stir until thickened.
Pour the mixture into a 10 litre bucket and fill with enough hot water from the tap to make 10 litres (I use a nappy bucket with a lid). Add a few drops of your favourite essential oil and stir really well. Leave it somewhere overnight to cool. When completely cool, it will look and feel like set jelly. Get your hands in and squish it around to make it more liquid again – this is the part kids love! Use 1/4 cup per load, or keep an old laundry powder scoop and use that. This is suitable for front and top loaders.
Regardless of your motivation to get organised or improve your organisational skills, a few little steps can make the world of difference to how your household runs. You don't have to have an Ikea home full of specialised sorting boxes and you certainly don't need to change everything all at once, which can make the task seem overwhelming, but anything is achievable. A few little changes at a time. Just identify the areas where you know you could do better, and start there. And who knows? You might save some money along the way and have enough for a pair of gorgeous new shoes!
What is your best money saving tip?
---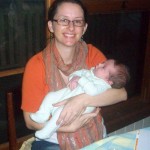 About Guest
Jennifer Kerr is married with a five-month-old daughter.  She works as a newspaper page
designer in Brisbane and is currently on maternity leave.
---