6 easy changes you can make so your laundry is more eco-friendly. Small changes can make a difference in helping look after the environment. These suggestions are easy to do and are sustainable greener choices for the laundry.
It's not easy being green, or so Kermit the frog used to say. However every little bit helps, and small easy changes to the way we do things, by making greener more sustainable choices all add up to help look after our planet. Try making some of these simple changes below to your laundry routine, some of them will even help save your bank balance as well as the planet.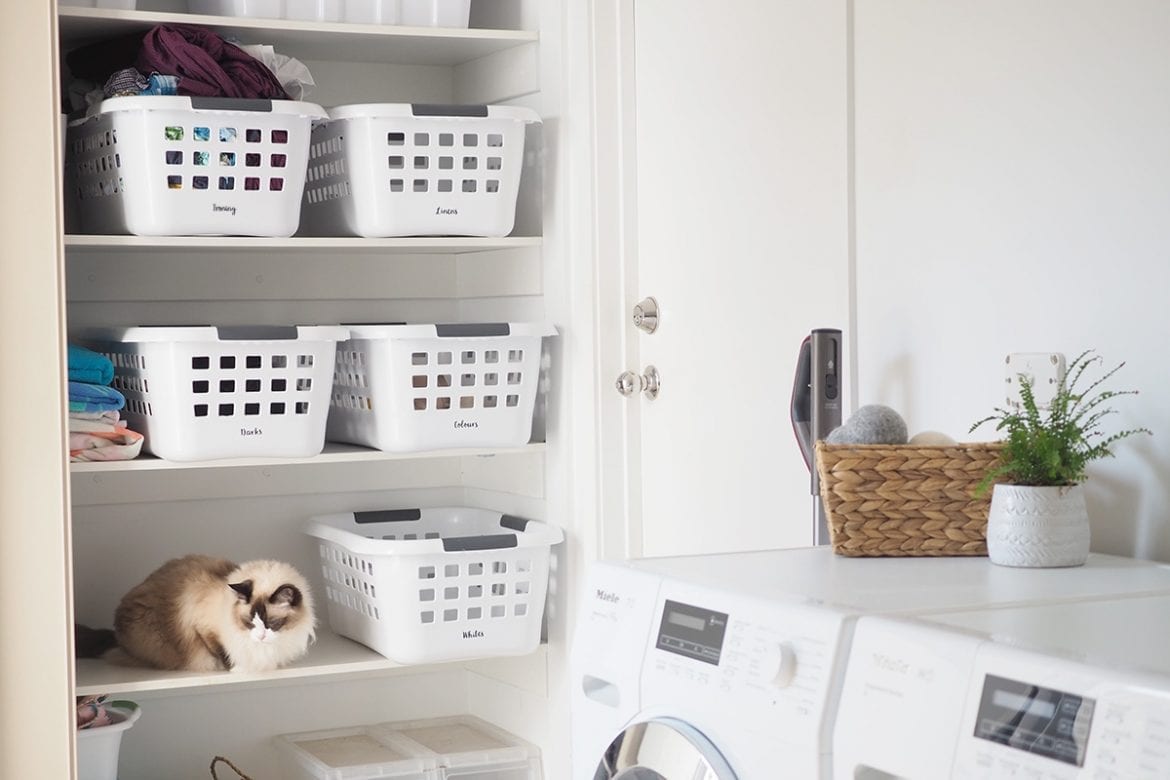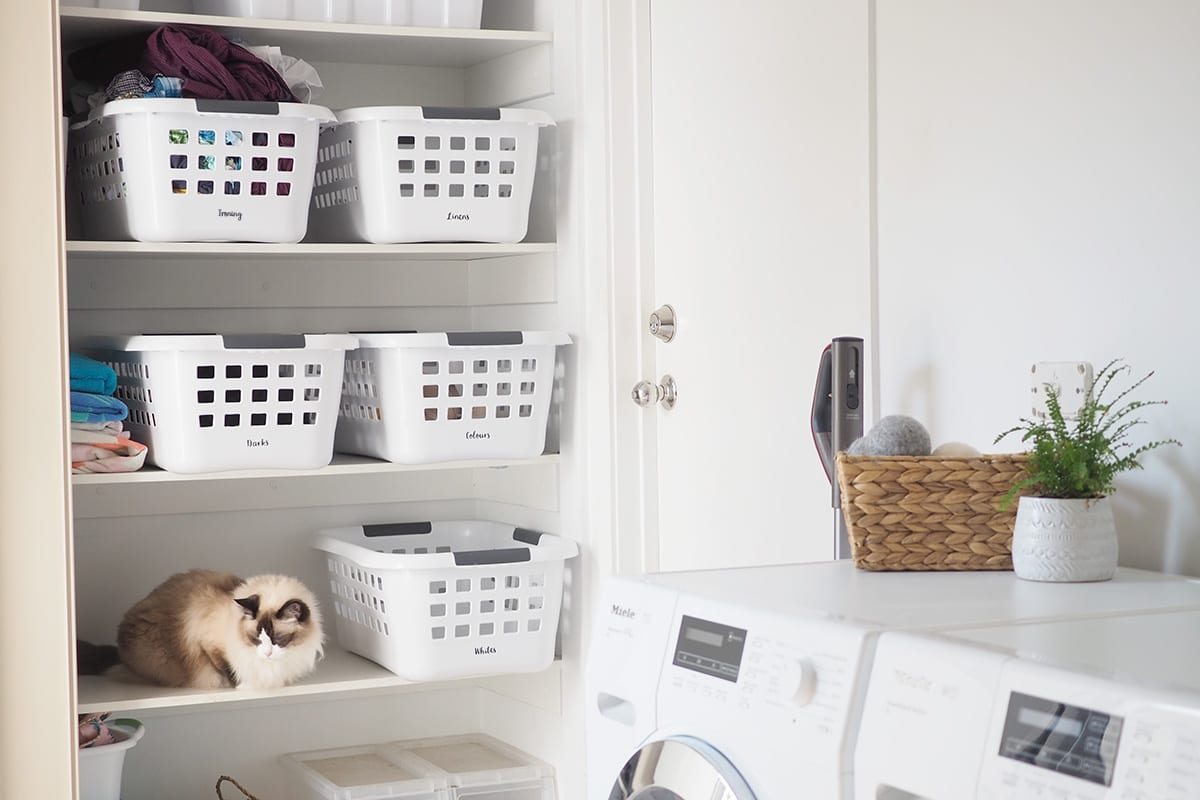 1. Wash less often
Only run your washing machine when you have a full load of washing to do. I use a laundry basket system to sort my dirty washing into different loads. When a basket is full, I then put that load into the machine to wash.
Some items of clothing, like jeans, can be worn more than once before washing.
2. Wash in cold water
Using the cold water cycles on your washing machine is the greener choice for two reasons:
it uses less electricity.
washing in cold water will extend the life of your clothes, they are less likely to shrink, fade from colour loss and shed microfibres.
3. Reduce Your dryer Usage
The less you use your dryer the less electricity you consume which is absolutely better for the environment and your budget. Whenever I get a good sunny day I will hang out my washing to dry. However I do have to use my dryer quite a lot during winter time, as my washing line gets very little sun during the colder months. I always use my Wool Dryer Balls in my dryer because they reduce the drying time (and my power bill!) whilst also reducing the wrinkles and static in my clothes.
What are Wool Dryer Balls? They are a natural alternative to chemical filled fabric softeners and dryer sheets. Our Wool Dryer Balls are made with 100% New Zealand Merino wool which naturally wick moisture away from the clothes.
How do Wool Dryer Balls Work? Place all six Wool Dryer balls into your dryer with the wet laundry. As they bounce and roll around they help the clothes to stay separated, allowing hot air to get to the wet clothes easier and more efficiently (hence the reduced drying time). They also naturally soften your clothes, reduce wrinkles (less ironing) and static, resulting in soft and fluffy laundry without any harmful chemicals or additives.
I have been using Wool Dryer Balls for years. It's a product that I use daily when washing my own families laundry. The Organised Housewife Wool Dryer Balls come in a pack of six and made from 100% New Zealand Wool. My favourite thing about wool dryer balls is adding a few drops of essential oil to each ball. It naturally adds fresh fragrance to the clean laundry (without using fabric softeners which are not good for your washing machine).
I love our Wool Dryer Balls so much I have put a satisfaction guarantee on them. And I'm not the only one that loves them, you can read all our reviews here. We are a small family business here in Queensland Australia, and as always appreciate your support.
100% SATISFACTION GUARANTEE: If at any time during the first 30 days, you're not completely delighted with your Wool Dryer Balls, you may return them for a refund.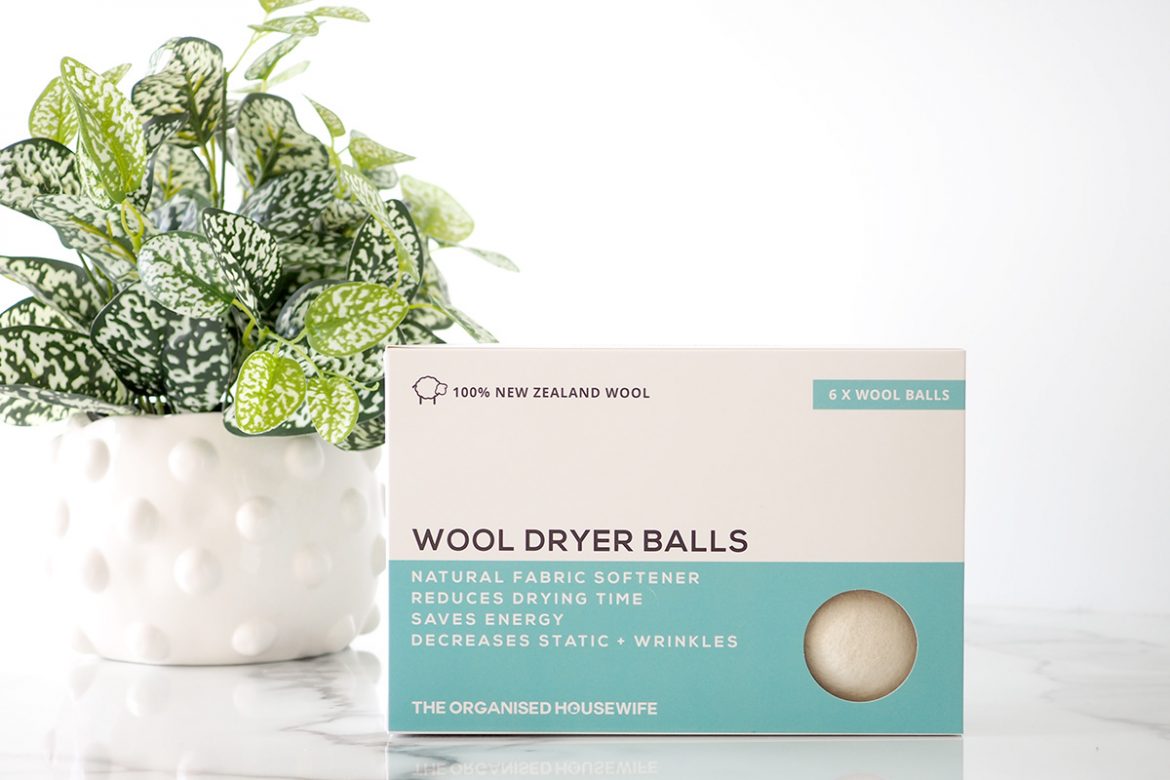 4. Choose Eco-Friendly Detergents
A lot of commercial laundry powders and detergents contain harsh chemicals like phosphates which end up in the waterways causing all sorts of issues. Check the ingredient lists of detergents that you buy and switch to a laundry detergent with natural ingredients. Or if you want to go even greener, try Soapberries, which are a completely natural useable product, which can be used instead of laundry detergent. Pop the dried berries into a bag into your washing machine with your wash. With the agitation and water, the berries will produce soap like suds that will clean your clothes. They last for 90+ wash loads and can be composted once they are no longer useable.
5. Switch to Stainless Steel Pegs
It's a big bug bear of mine how quickly plastic and wooden pegs break. You take a peg out of the basket to hang an item, and the peg snaps in your hand. Over this past year I've been replacing my plastic pegs to stainless steel pegs, they are still the same quality as the day I got them. Made from marine grade stainless steel, they won't rust, even in Australian coastal areas, or break. Once you have invested in some stainless steel pegs, no more will you keep having to buy packets of plastic pegs. Thereby reducing your plastic consumption and the amount that makes it into landfill.
6. Ditch the chemical fabric softeners
I use plain white vinegar as a fabric softener. I keep a jug of it in my laundry with a few drops of
essential oils for added fragrance
, it works really well as a clothes softener, and is all natural. No more artificial scents and chemicals being added to your wash and then down the drain. Plus it's so much cheaper and longer lasting! Trust me, your clothes
will not
smell like vinegar.
What's an easy greener choice you could make in your laundry?
5 CLEANING TASKS I DO DAILY EVEN WHEN BUSY
Five quick and easy daily cleaning tasks that will ensure your home stays organised and tidy, even when life outside is chaotic and busy. Continue Reading
Strucket – Soak Strainer Bucket
Just like a normal bucket (but better), Soak, separate and drain. The Australian designed and made Strucket makes soaking and cleaning messy items easy. It has two separate sections – an outer bucket and inner strainer that stacks onto the outer bucket to strain any dirty soaked items or even to soak fruit and vegetables!