I have been researching laundries lately as I want to make a few changes to mine and was looking for some inspiration.  I would like some additional shelves, place rails underneath the overhead cupboards for drying clothes, new matching front loader washer and dryer set to then extend my bench to give room to fold and sort laundry and if I really could I'd also makeover the cabinets.  This is on my long term wish list, like a few years down the track, but a girl can start saving, plan and dream!!  Here are some organised laundry designs to inspire you too!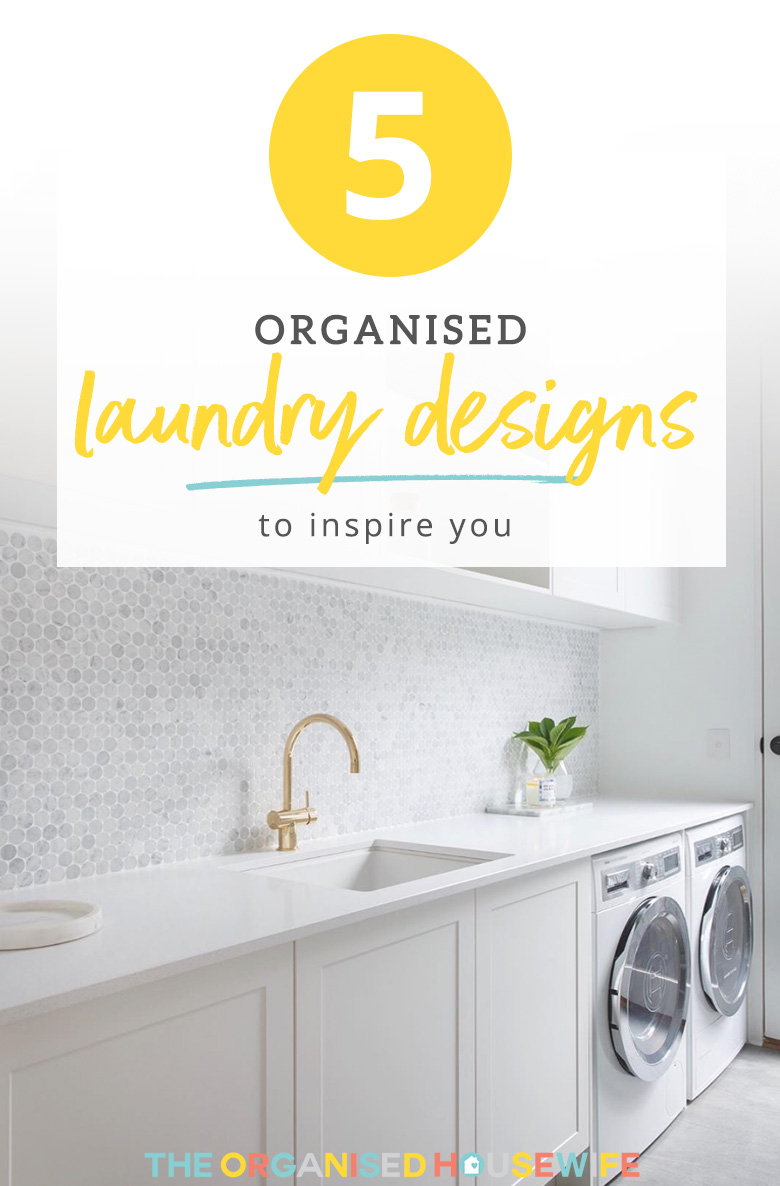 I love the wall tiles and gold tap-ware in Julia and Sasha's laundry.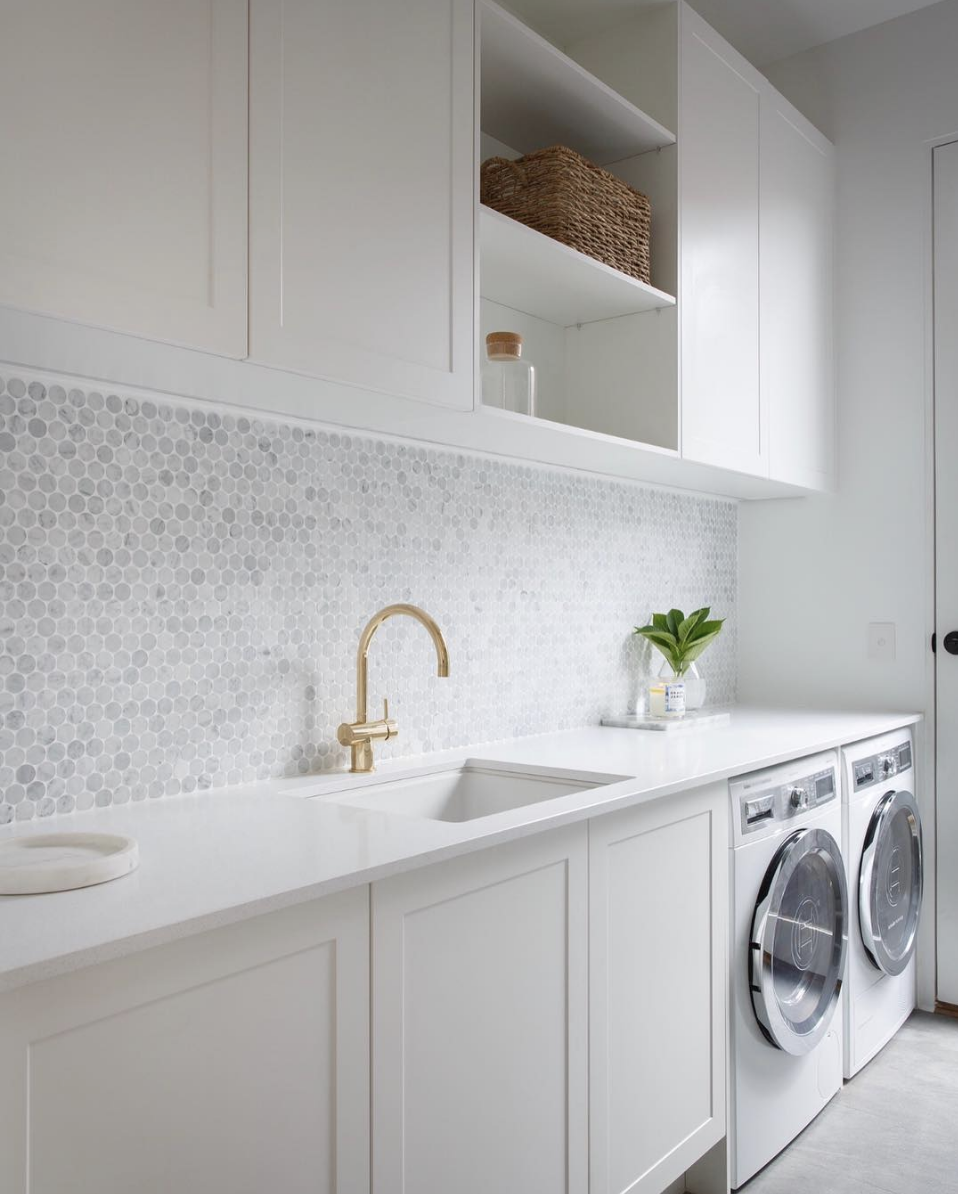 I love the natural sunlight in this laundry – not to mention the genius Strucket bucket! I have a few of these in my laundry now, and they make soaking, separating and draining laundry a cinch! They come in four colours which you can shop here.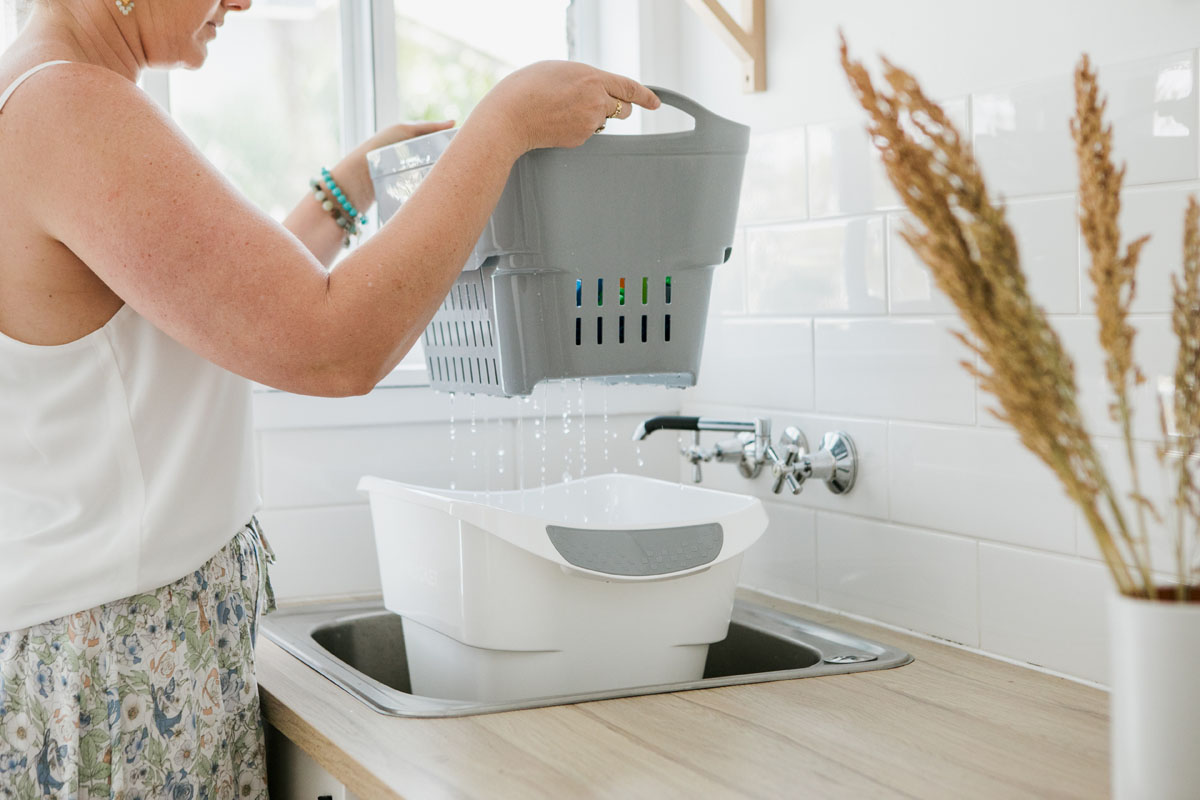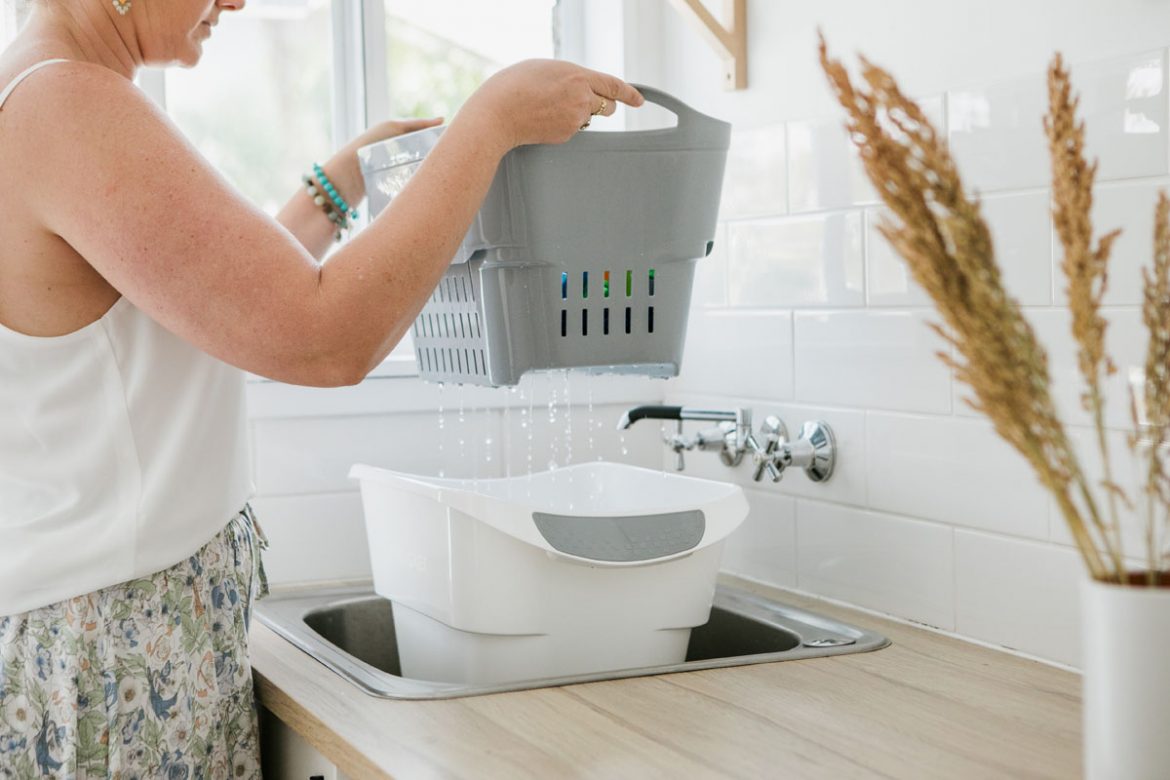 I'm a fan of the open shelves on the left by designcafe001, but I don't love the frosted glass doors and being able to see through them.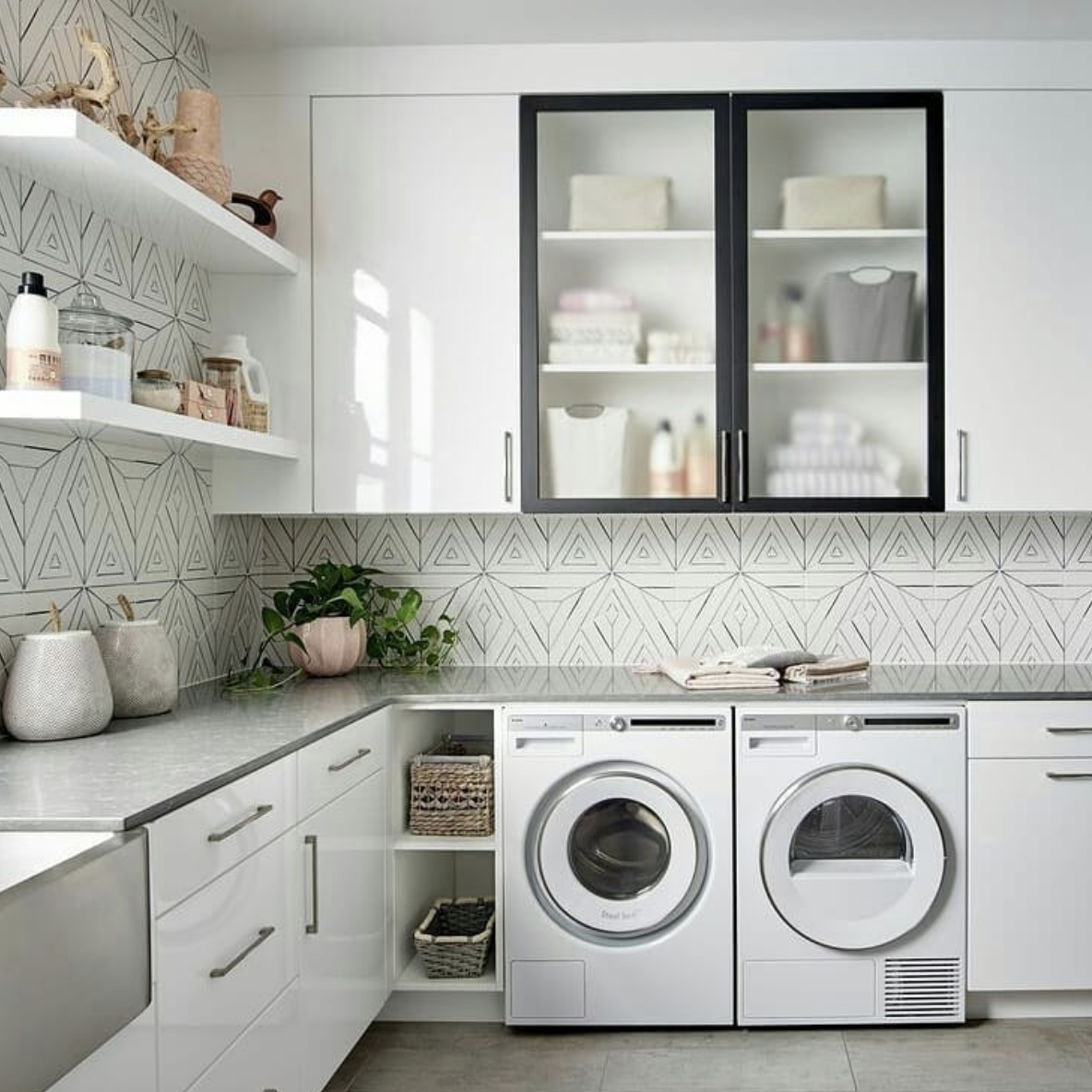 I'm totally crushing over donna_guyler_designs laundry door, it's gorgeous!  Although I like to keep airflow through my laundry, it also stores the cat litter box. But I'd love to make this work!!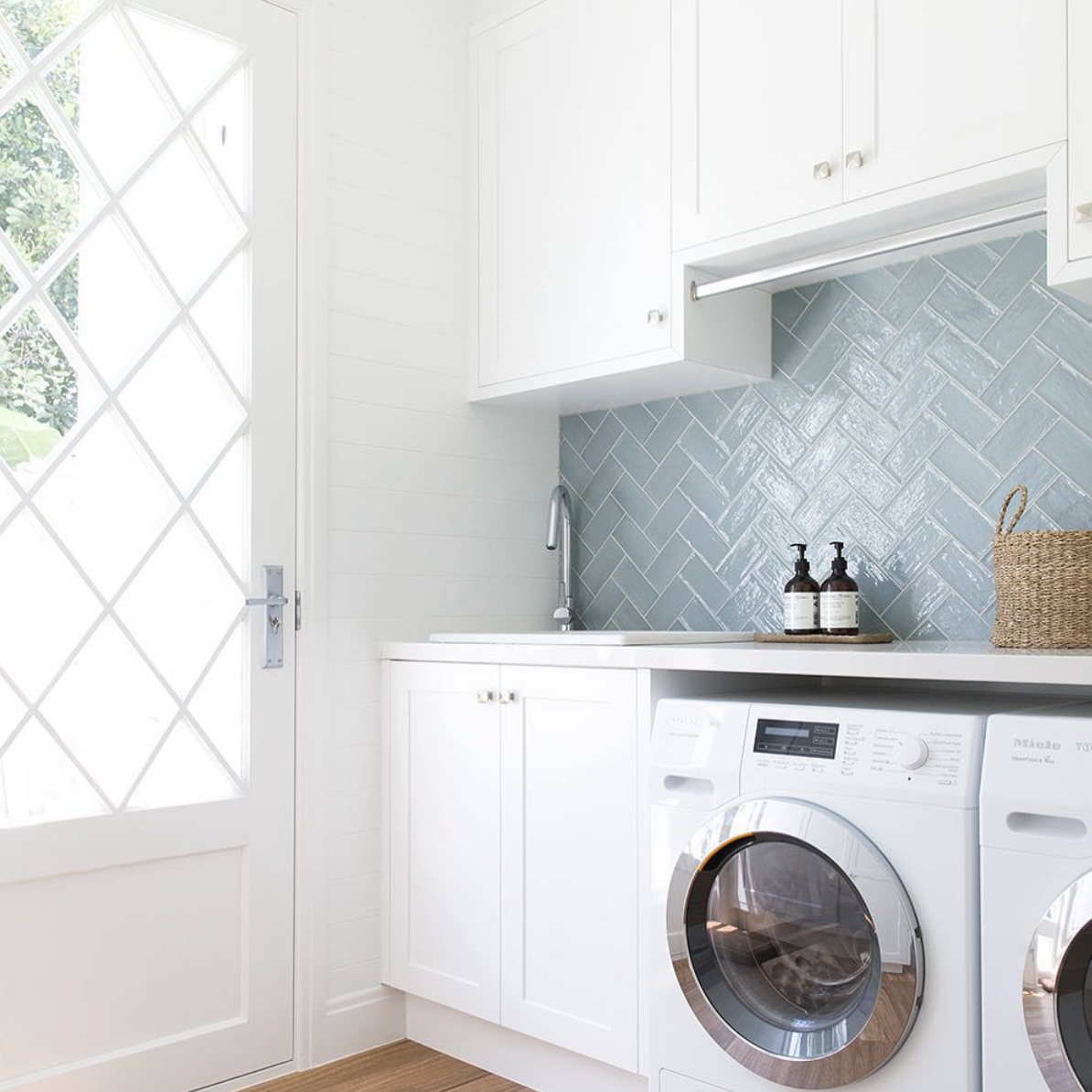 This rail is perfect for drying clothes, getting them straight out of the washing machine to 'fingers crossed' prevent ironing or to dry overnight. I like the wooden element added to this laundry by KyalandKara.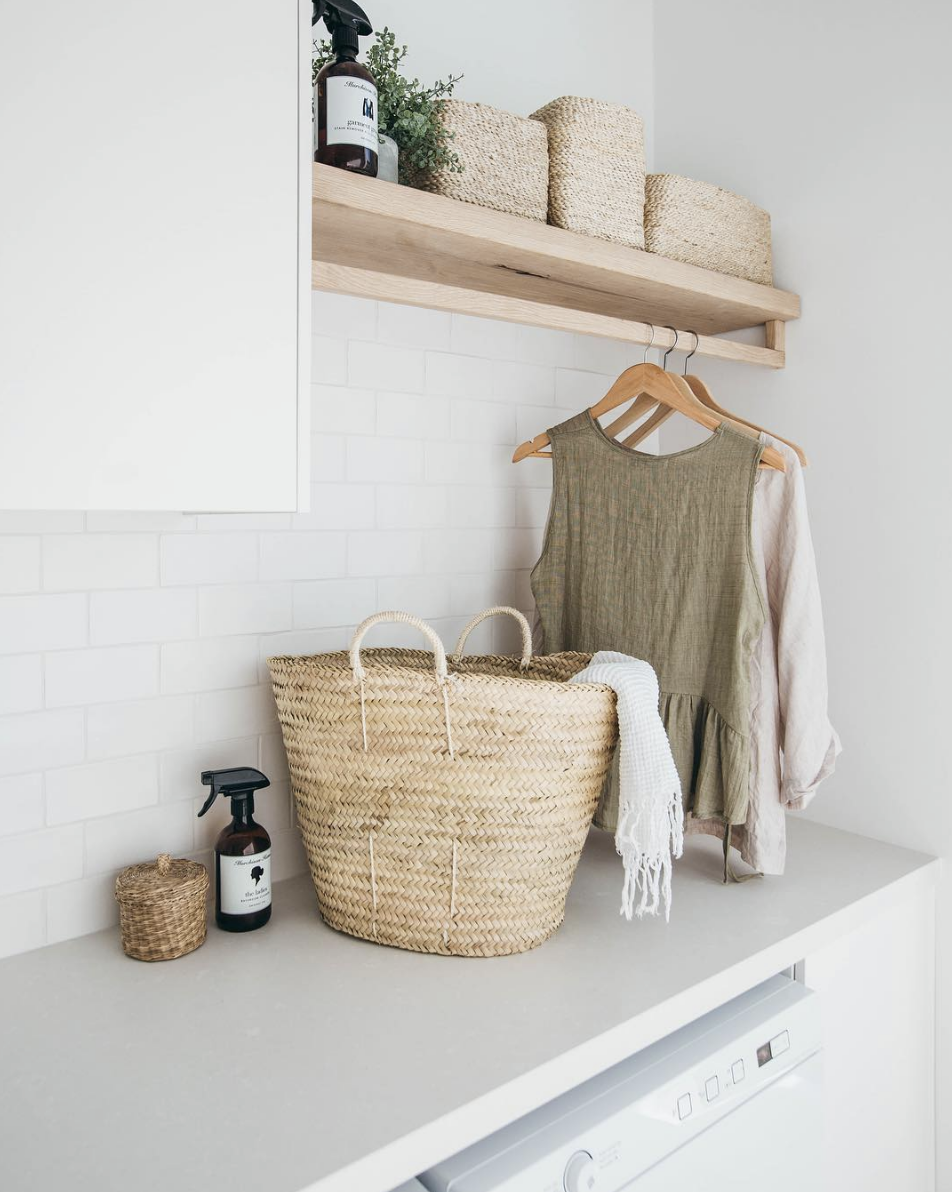 Check out the light pink_peppermint_design uses in her laundry, it's so pretty.