I have been researching laundries lately as I want to make a few changes to mine and was looking for some inspiration.  I would like some additional shelves, place rails underneath the overhead cupboards for drying clothes, new matching front loader washer and dryer set to then extend my bench to give room to fold and sort laundry and if I really could I'd also makeover the cabinets.  This is on my long term wish list, like a few years down the track, but a girl can start saving, plan and dream!!  Here are some organised laundry designs to inspire you too!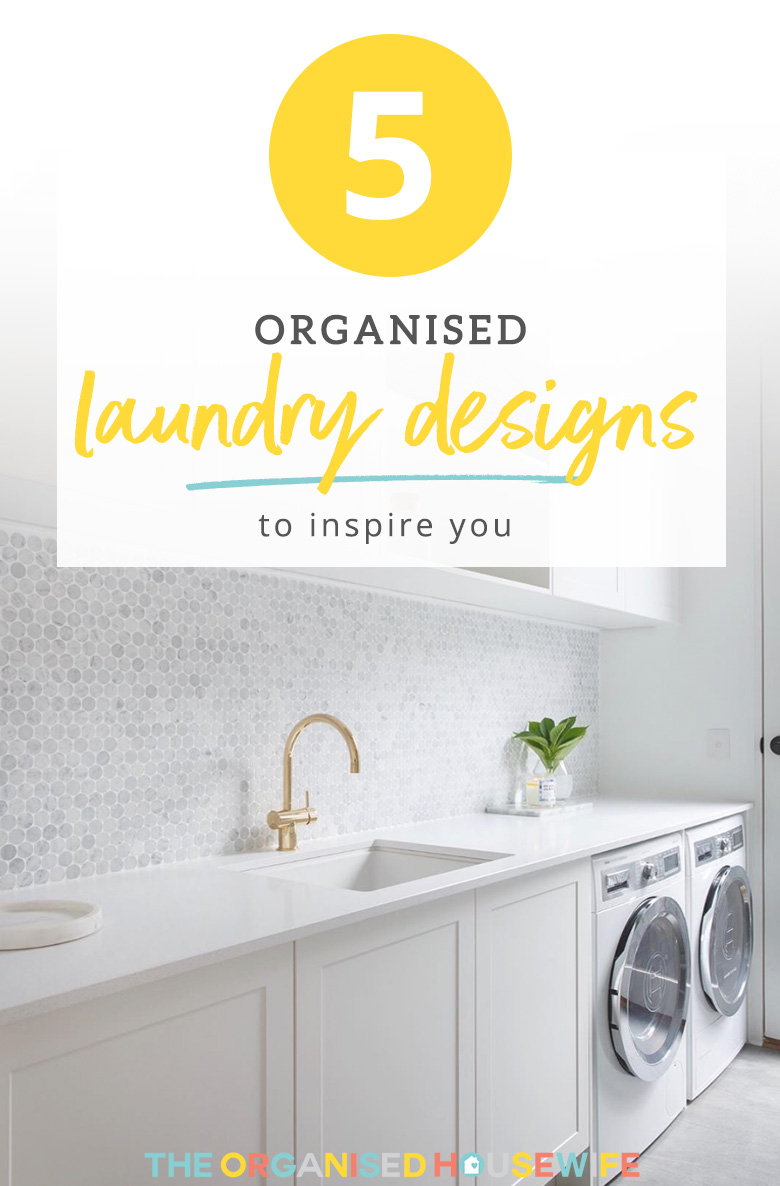 I love the wall tiles and gold tap-ware in Julia and Sasha's laundry.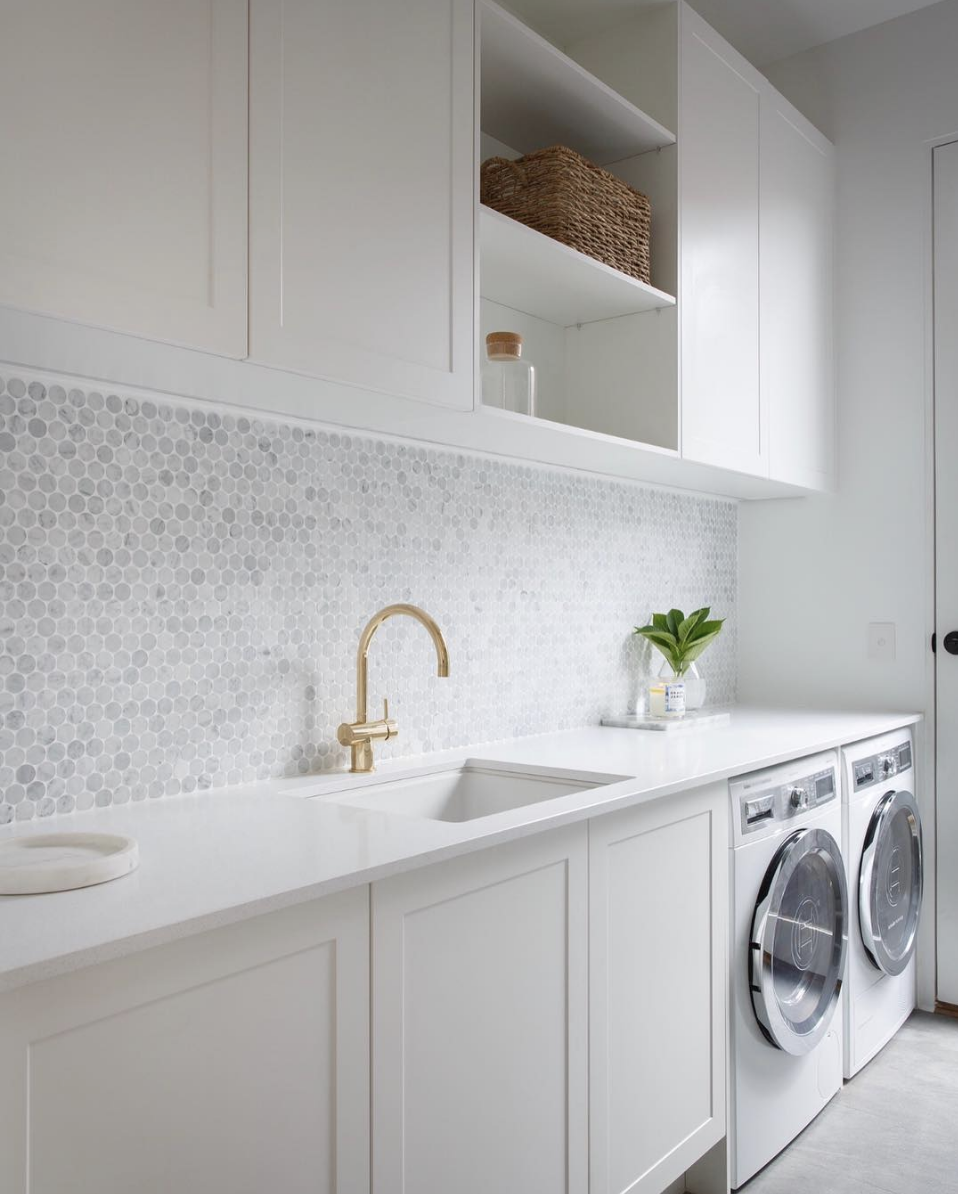 I love the natural sunlight in this laundry – not to mention the genius Strucket bucket! I have a few of these in my laundry now, and they make soaking, separating and draining laundry a cinch! They come in four colours which you can shop here.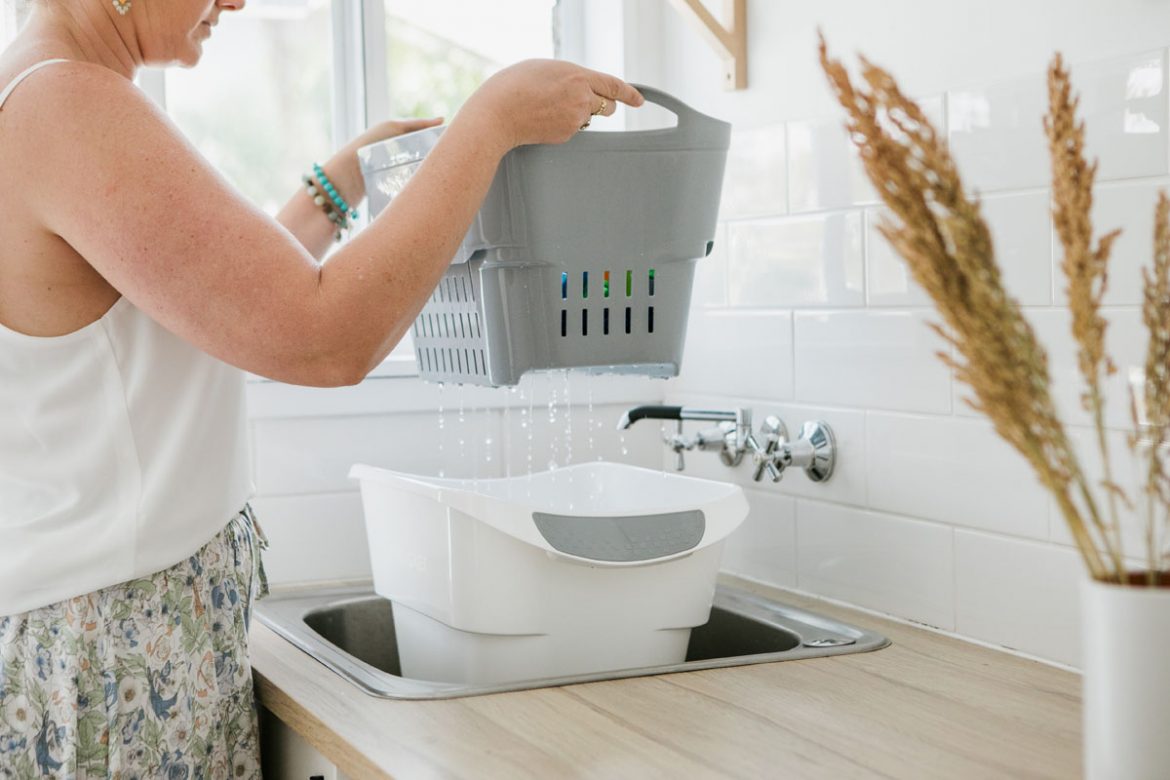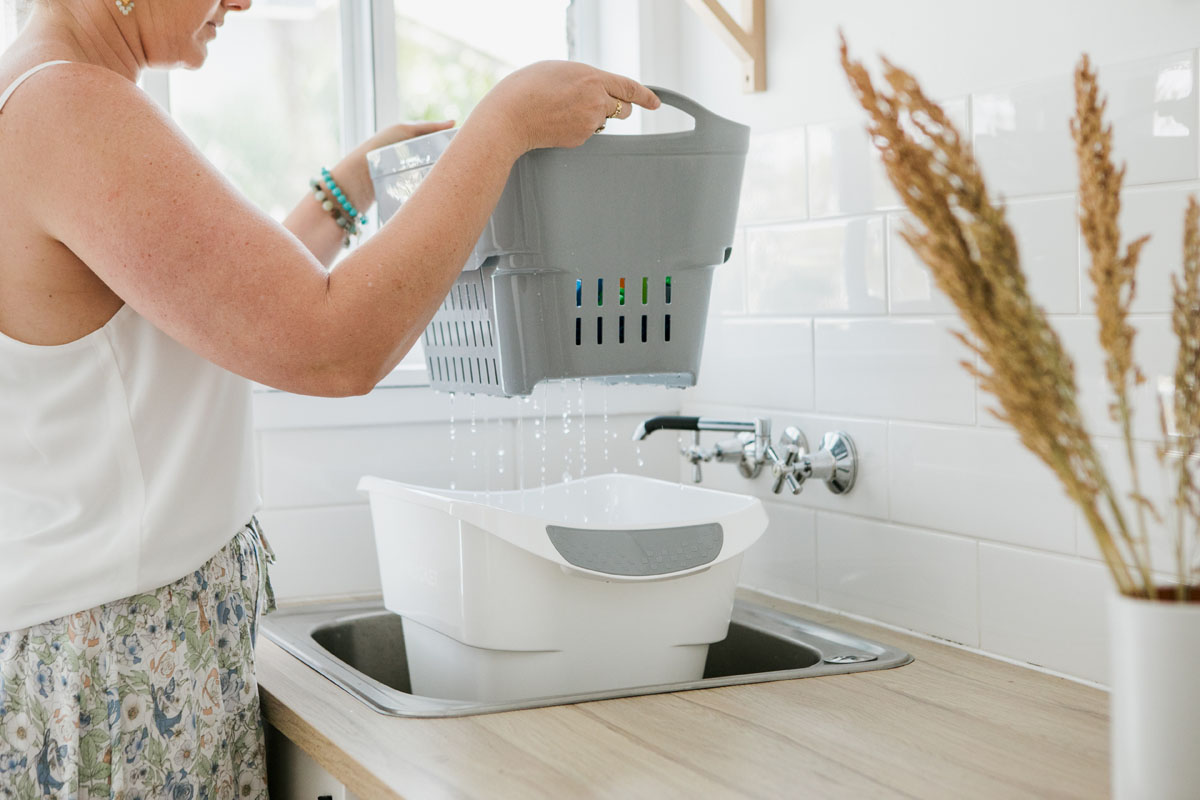 I'm a fan of the open shelves on the left by designcafe001, but I don't love the frosted glass doors and being able to see through them.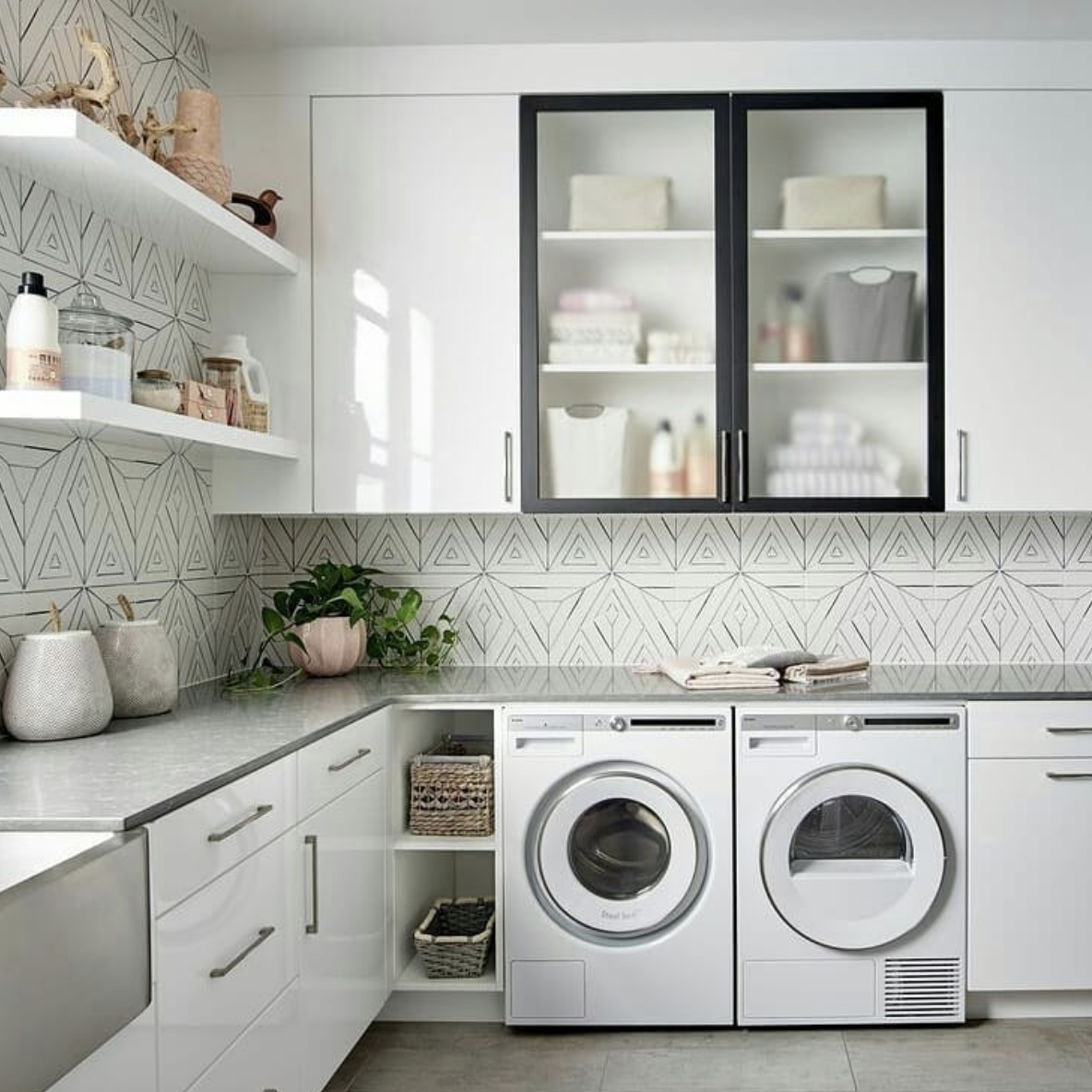 ---
THE BEST LAUNDRY STAIN REMOVER
I only recently discovered the Exit Pre-wash Stain Remover and the Exit Soap Block, and they are both absolute game-changers! They make incredibly light work of blood, biro, boot polish, grease, lipstick, red wine, and many other households stains – plus they're both 100% Australian made and owned.
I keep my Exit Soap on this Soap Riser which allows the water to drain away, and in turn makes my soap last even longer.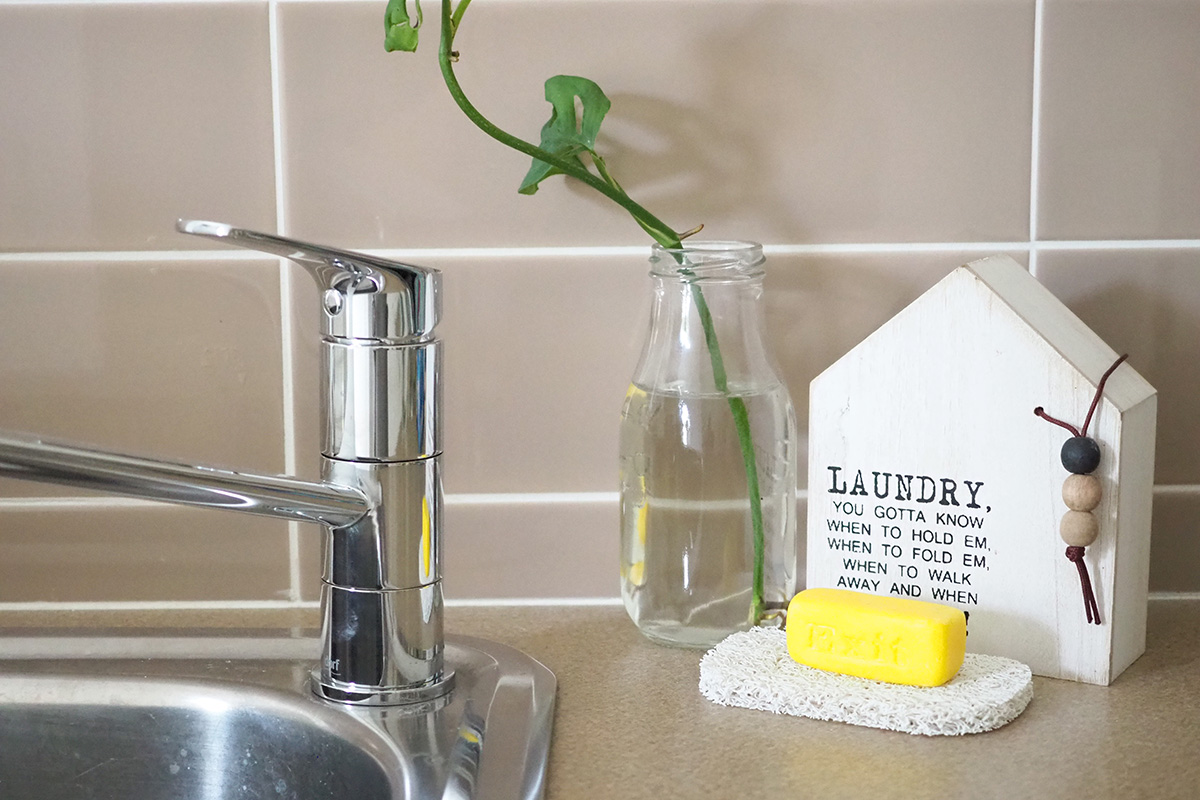 ---
I'm totally crushing over donna_guyler_designs laundry door, it's gorgeous!  Although I do like to keep airflow through my laundry as it also stores the cat littler box. But I'd love to make this work!!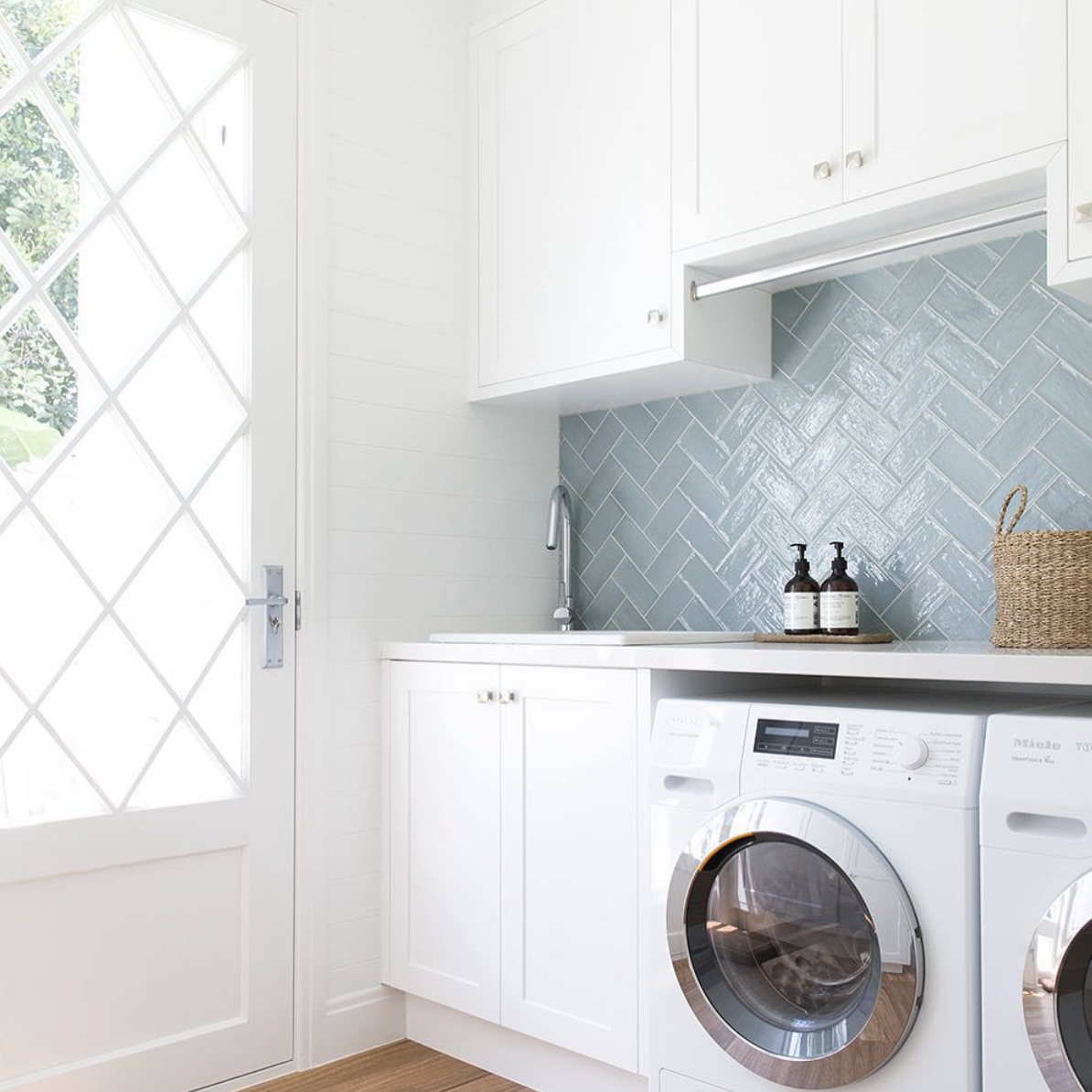 This rail is perfect for drying clothes, getting them straight out of the washing machine to 'fingers crossed' prevent ironing or to dry overnight. I like the wooden element added to this laundry by KyalandKara.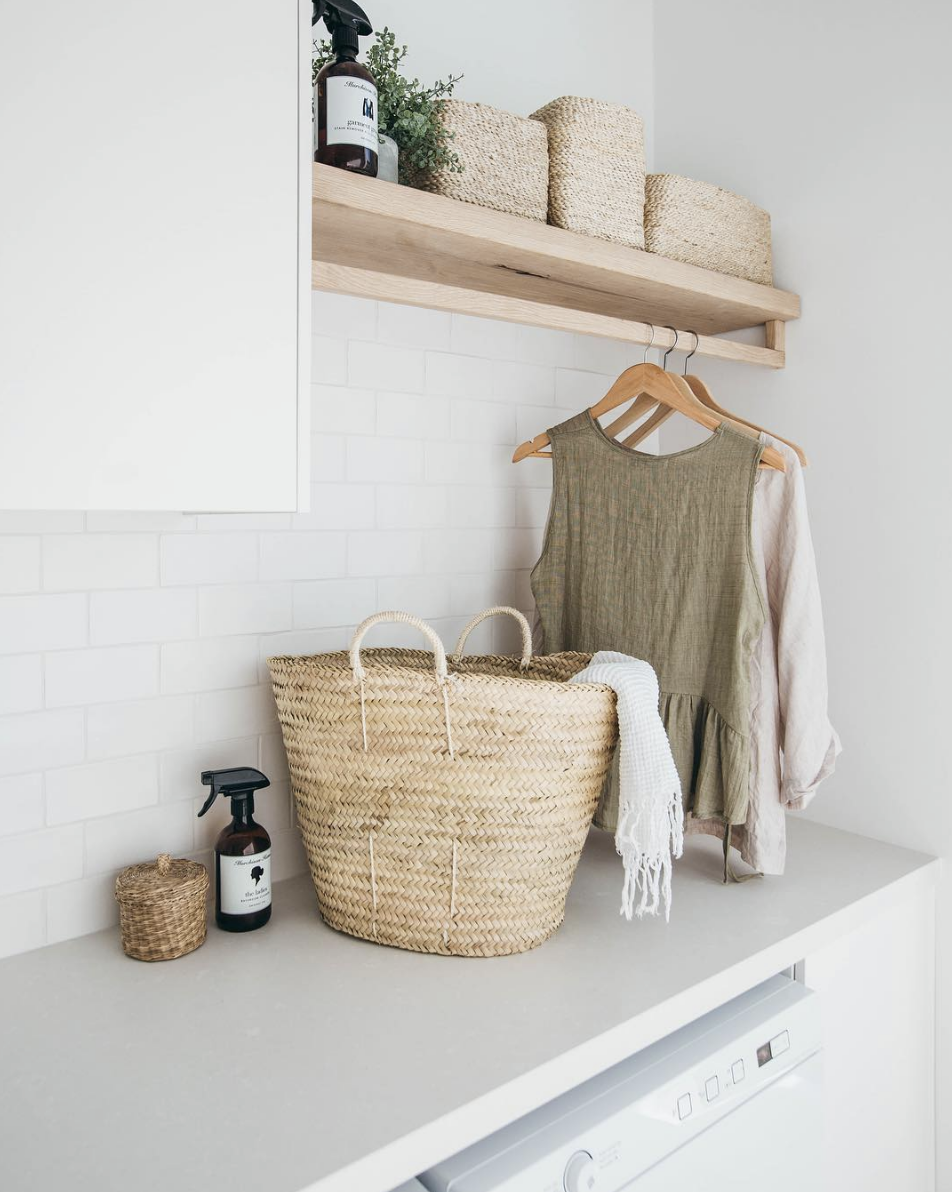 ---
LAUNDRY SCHEDULE PRINTS
Unfortunately, washing is one of those tedious jobs that is never-ending, you think you have found the bottom of the pile, but the next day it's back! Having a laundry schedule will help you stay in control of your dirty laundry piles. This helps me to make sure the kids always have clean school uniforms.
  Available as an instant download, various designs to choose from, available in my shop here.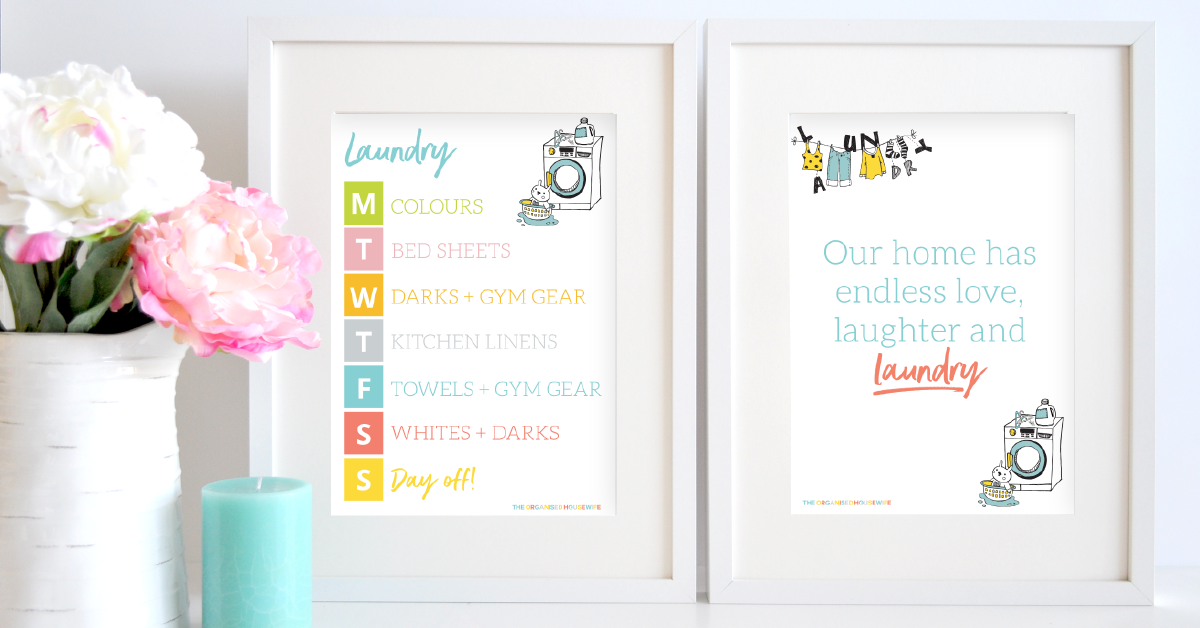 ---
Check out the light pink_peppermint_design uses in her laundry, it's so pretty.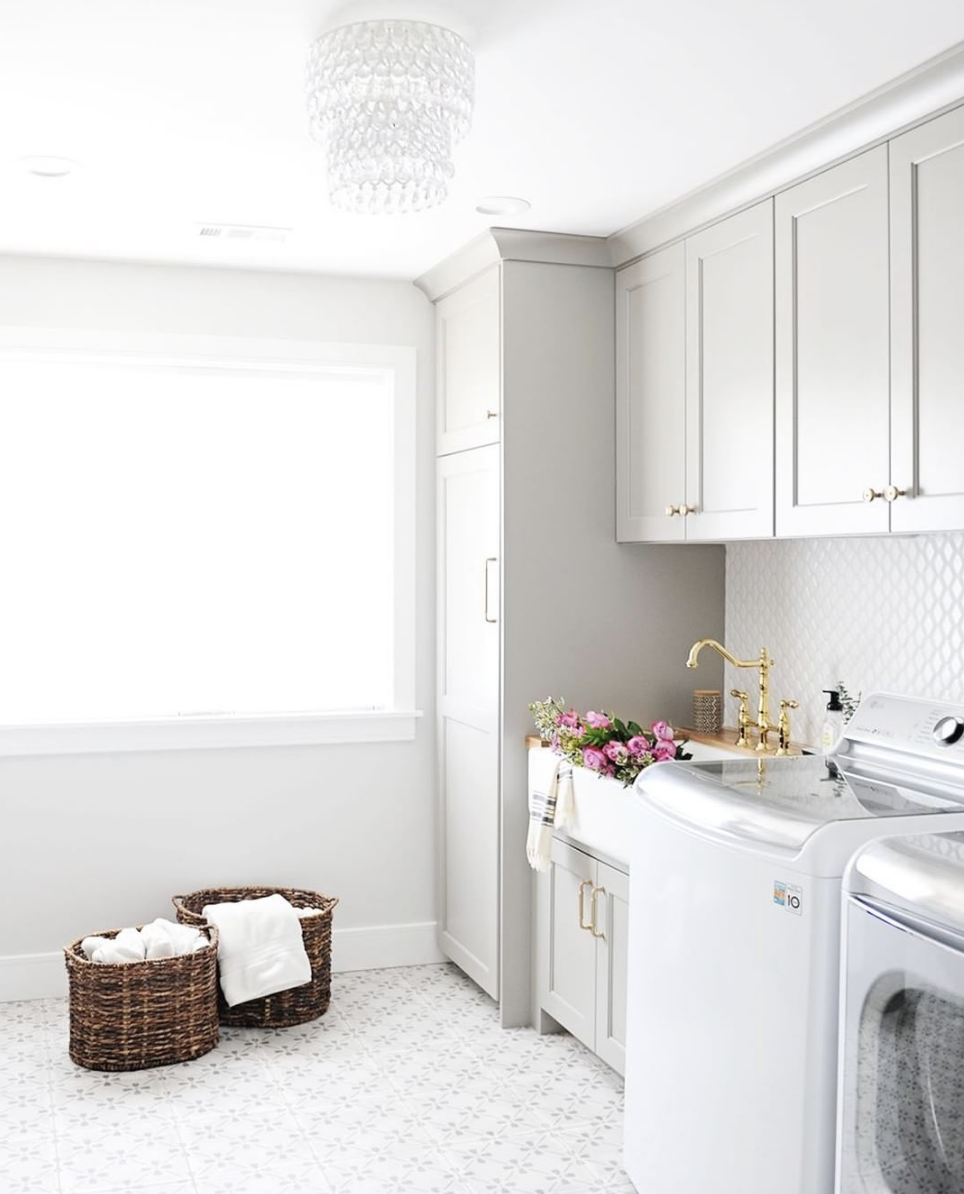 ---
SAVE TIME & MONEY ON YOUR LAUNDRY
I love using these 100% organic merino wool dryer balls! They allow me to dry my laundry quicker, improve my power bill, and reduce static and wrinkles from my laundry. I add a few drops of lemongrass essential oil and grapefruit essential oil on my wool balls to make my laundry smell fresh and lovely.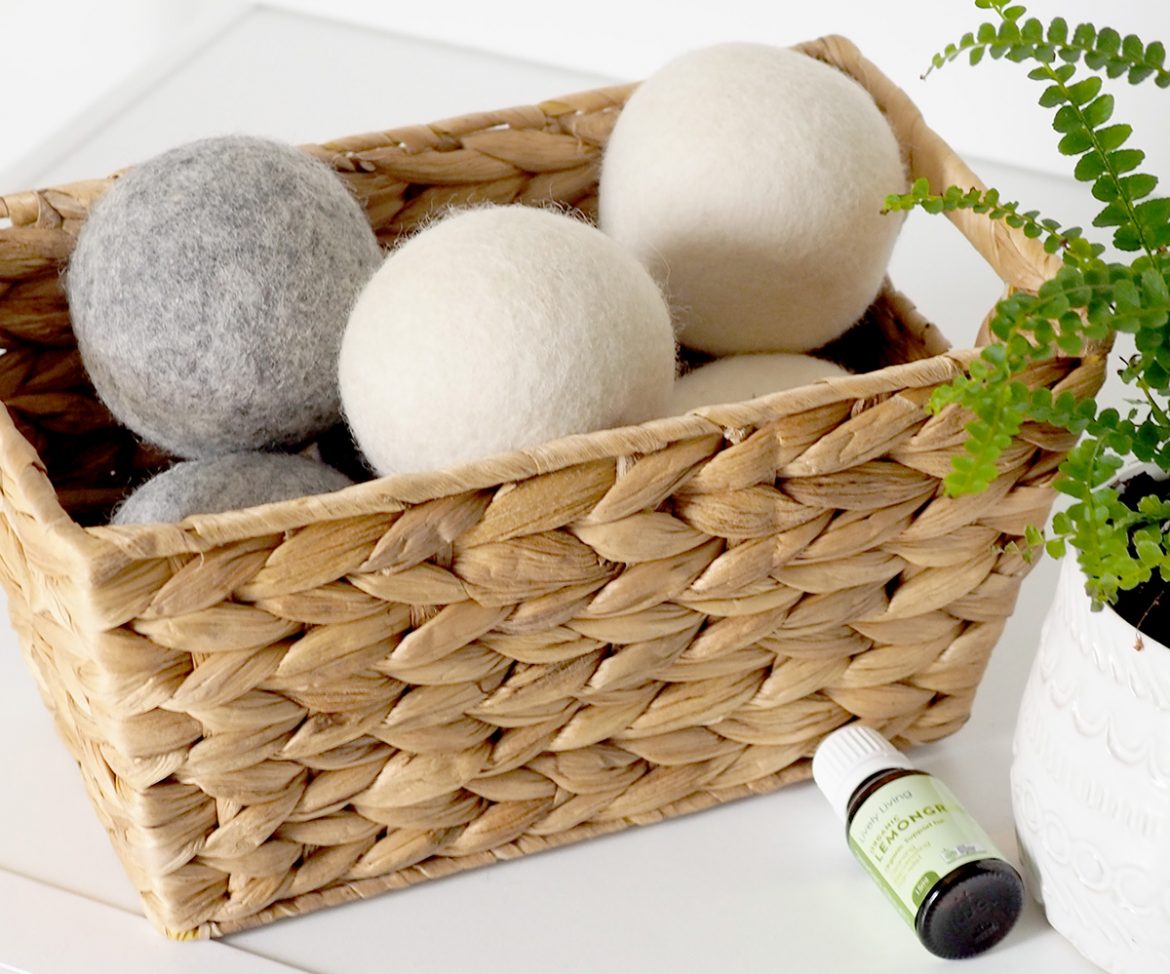 ---
If you could makeover your laundry what would you change?