When my friends and I got into a conversation about how to hard boil an egg, everyone had their own methods including some interesting sounding contraptions. I thought I'd share with you some tips and how I hard boil my eggs.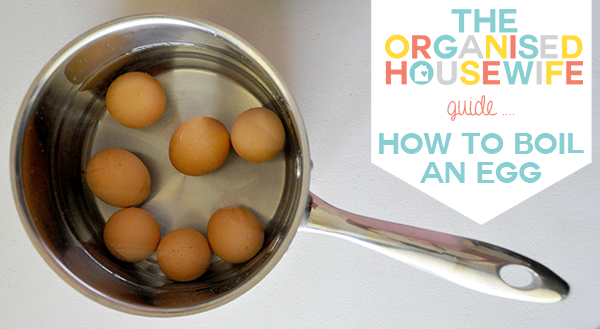 Tips:
Use an egg at room temperature, this stops the shell from cracking
Start with cold water
Use a slotted spoon to take eggs out of the saucepan
Run them under some cold water so you can easily peel away the shell
Don't put them in the fridge to cool, it makes them harder to peel
My conclusion:
Place egg/s in a saucepan covered in cold water
Bring the water to the boil
Take off the heat and let stand for 10-15 minutes
Run under cool water to cool the egg
Peel off the shell
I found this very interesting contraption for cooking eggs, it made me laugh, I can't believe something like this exists.
How do you boil your eggs?