I have had a few questions recently asking me where I have purchased a few of the decor items I have in my kitchen. I like having my kitchen looking pretty, it gives me more incentive to keep it tidy and organised!! I've shared some of my stylish kitchen decor ideas below and where I purchased items from. Kmart and Ikea play a big role in my kitchen!!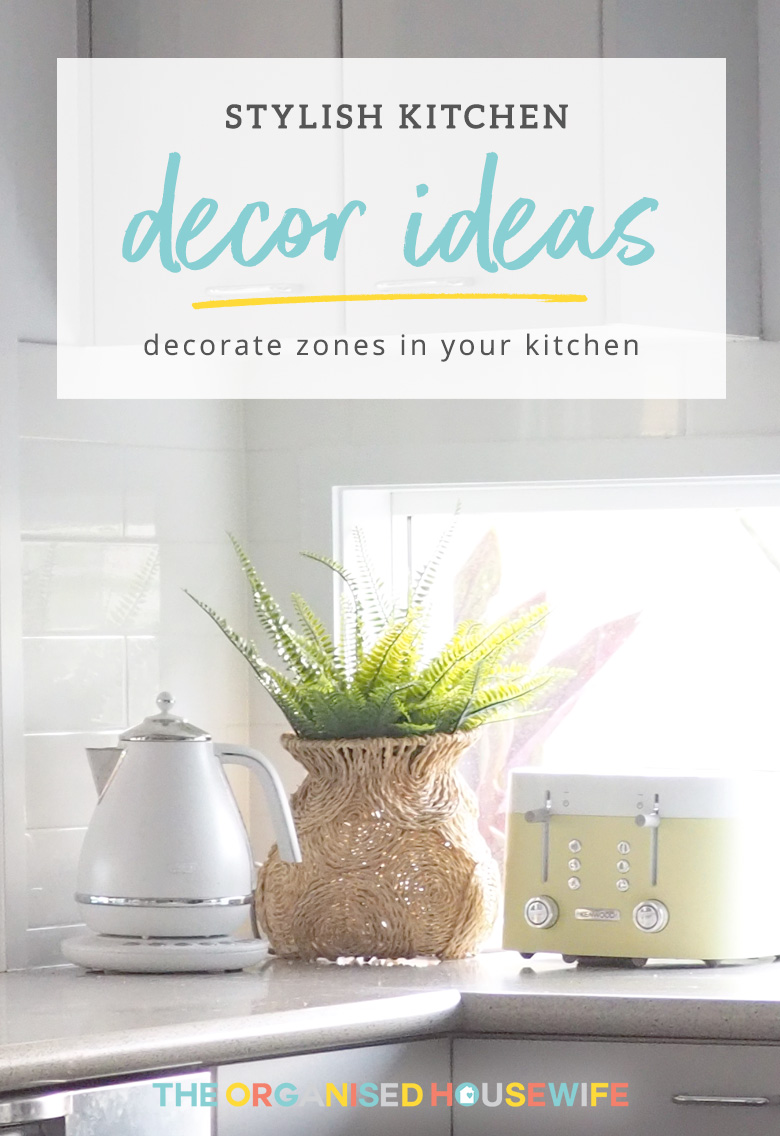 MY KETTLE AREA KITCHEN DECOR
Kettle – I have a love affair with my kettle, I was really picky when I was looking at buying a new kettle, I wanted it to look nice, but also be practical. My son likes to make tea, but prefers a cooler temperature. This kettle allows you to pick what temperature to boil the water too. Sadly Delonghi no longer sell this kettle, but Kmart has a similiar one available!
Similar Kettle available here.
Toaster – This is a new addition for us, and I wish I got it sooner as it makes cooking toast so much quicker for a family of 5!!
Toaster available here, although I don't think they sell this colour anymore.
Vase – I'm slowing bringing in some natural tones into our home with woods and greens.
Unfortunately this Basket Vase is no longer available.
Fern – This is a faux plant. I love gardening, but I am terrible at keeping indoor plants alive. I purchased two fake ferns to fill the vase, I really like how fills the corner in my kitchen. The ferns come in a pot which was really easy to remove the plant from to just use the foliage.
Ferns available here.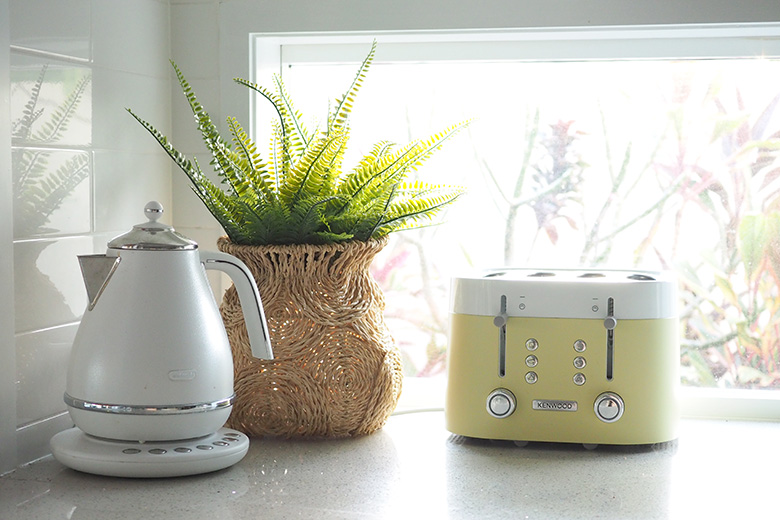 MY MEAL PLANNING AREA KITCHEN DECOR
You know me, I am a huge fan of meal planning and refer to my meal plan every day. It's working really efficiently lately, particularly now I am using the slow cooker more regularly with this warmer weather.
Meal Planner – I have the tick boxes down the side of the planner to remind me to put the slow cooker on early, or if the dinner I want to cook may take longer than an hour to start earlier than I would usually intend.
Meal plan available here. Frame available here.
Canisters – I store sugar for cereal in the smaller canister and lollies in the taller one.
Canisters available here.
Wooden Board – I use this as our cheese and cracker board, it looks stylish behind the canisters and frame.
Wooden Board available here.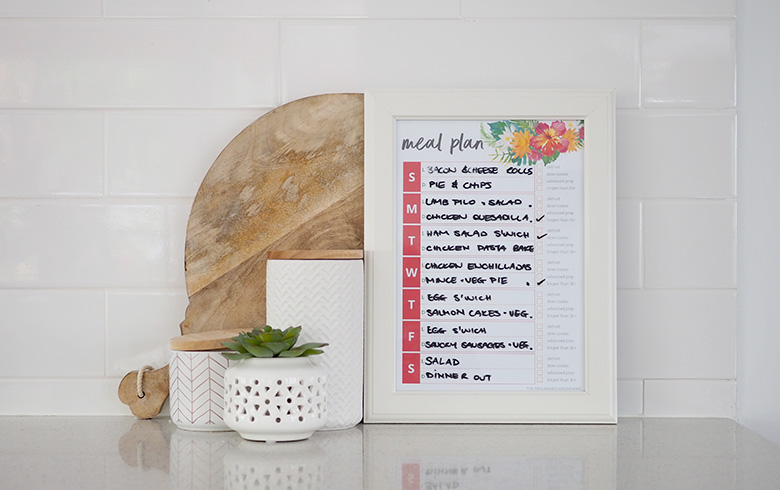 I'd love to see your little decor nooks in your kitchen!
Please share some photos on facebook or tag me on [email protected]