Saucepan cupboard organisation and re-organisation ideas. You want to have a system where your pots and pans are accessible and easy to keep tidy. See how I recently re-organised my saucepan cupboard.
I recently had to re-organise my saucepan cupboard so that everything was easier to access. This cupboard used to be organised, but the existing system wasn't working, and the cupboard needed to be re-organised. Where you store your pots and pans can be a tricky place in the kitchen to keep organised and be easily accessible. My tips is to have clearly defined spaces for items and to make sure that everyone in your household can see or knows where to put away items.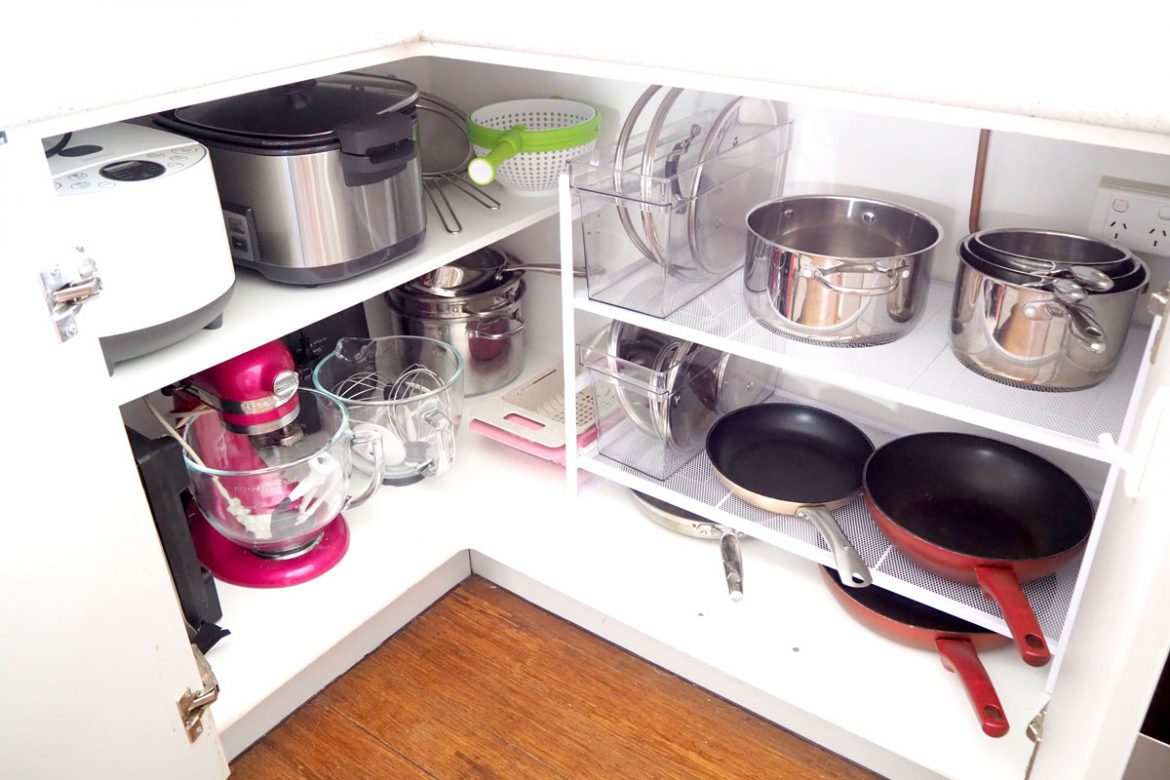 This is the before photo of my saucepan cupboard, this cupboard was actually organised originally. However, when the kids help to put away clean dishes away they just tend to chuck things into the cupboard. No matter how many times I ask them not to… you know how it goes with kids.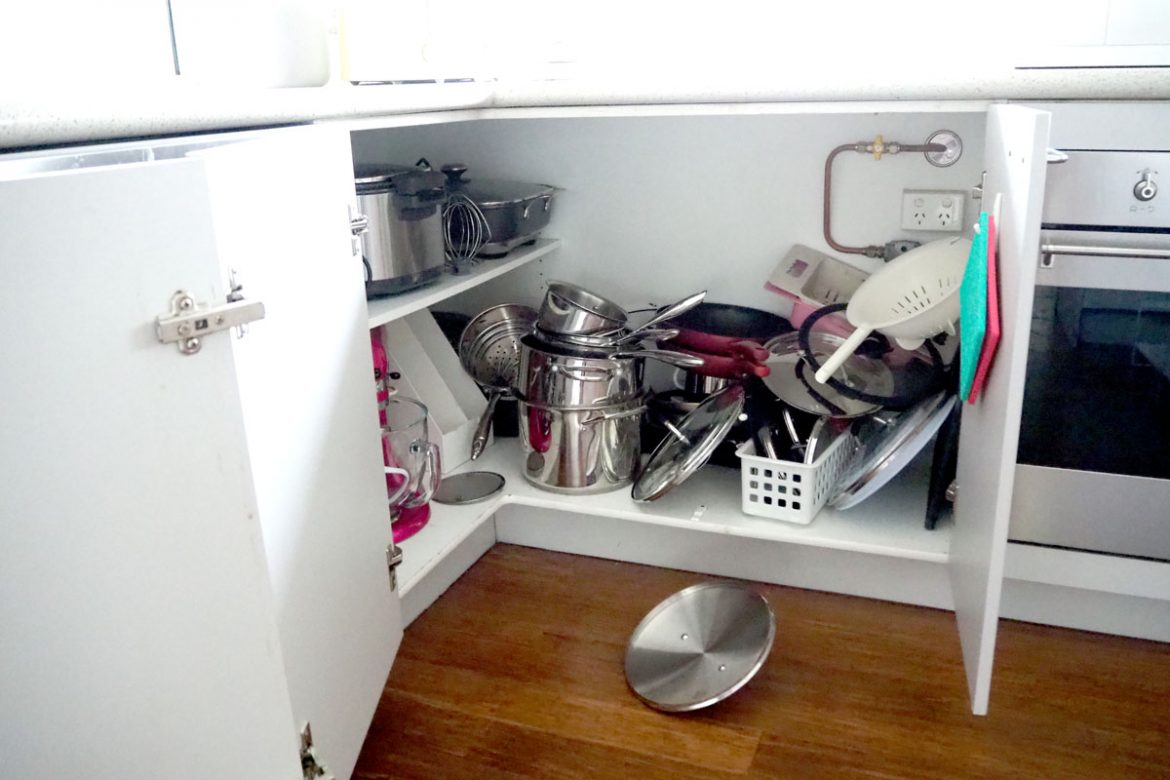 Anyways… it was driving me nuts. Every time it came to cooking dinner, I would smash saucepans. The whole neighbourhood probably knew I was looking for a saucepan. So I needed to come up with a simpler system, where I could access everything  easily. As well as a clearer place for everything to go. This way all members of the family could see where to put things.
I use this mesh tier storage shelf in my wardrobe and I was looking at it and thought it could work in my saucepan cupboard. So I trialled it before getting another from Organised HQ. It worked perfectly in the space.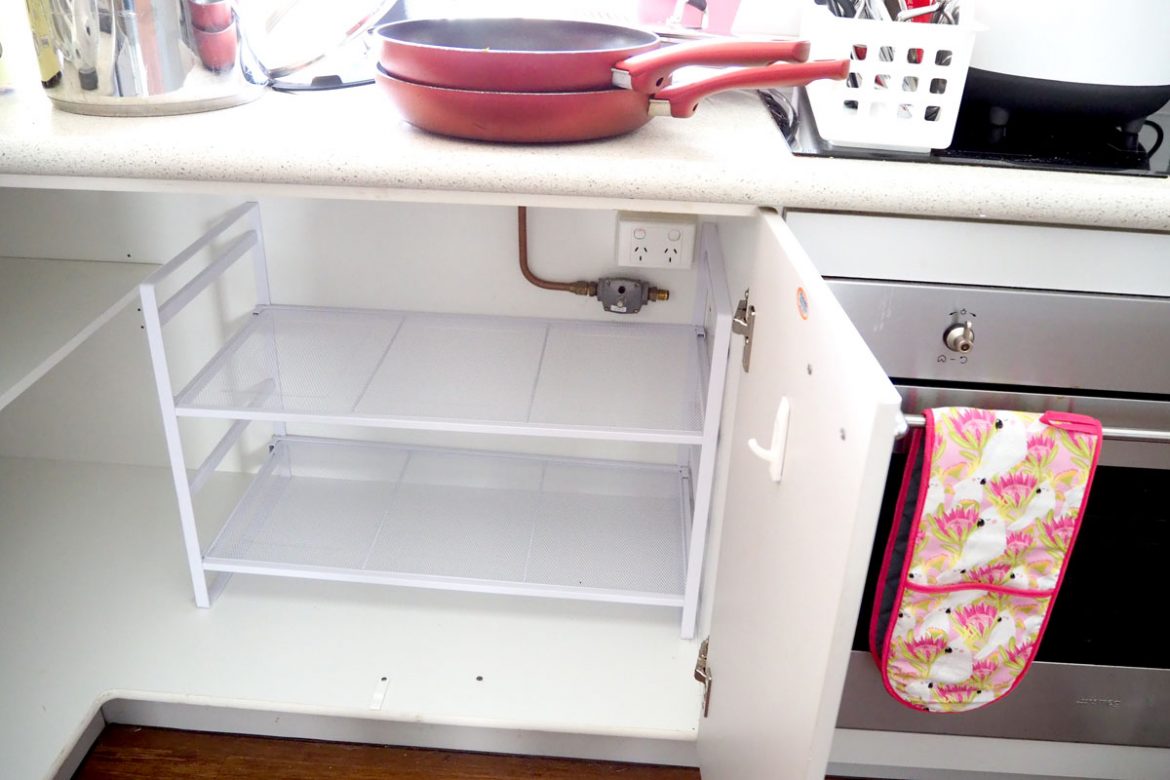 This unit has adjustable shelves. So you can place them wherever suits you. But I do like the little bit at the bottom where I can slip in the fry pans and I can easily pull in and out of the cupboard without anything else nesting in it.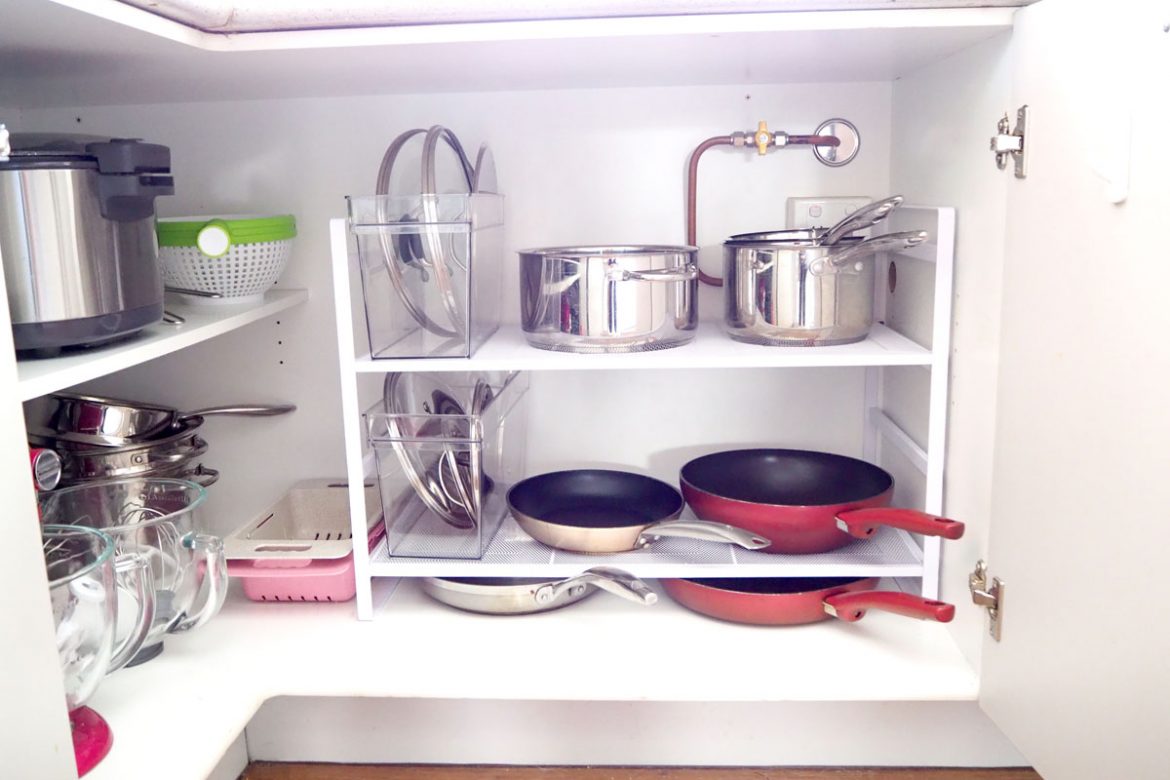 I have used some clear containers to hold the lids, they are easy to pull in and out off the shelf. The containers are a good height, as being a little taller they keep the lids upright. So I can easily grab out the lid I need.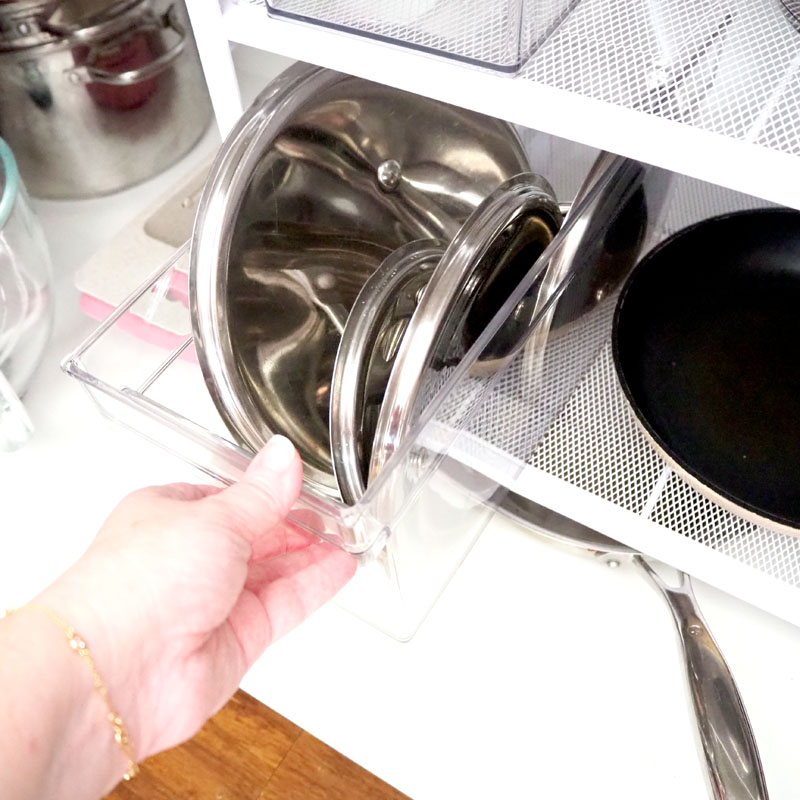 Do you have any problems with saucepan cupboard organisation? Check out these great products.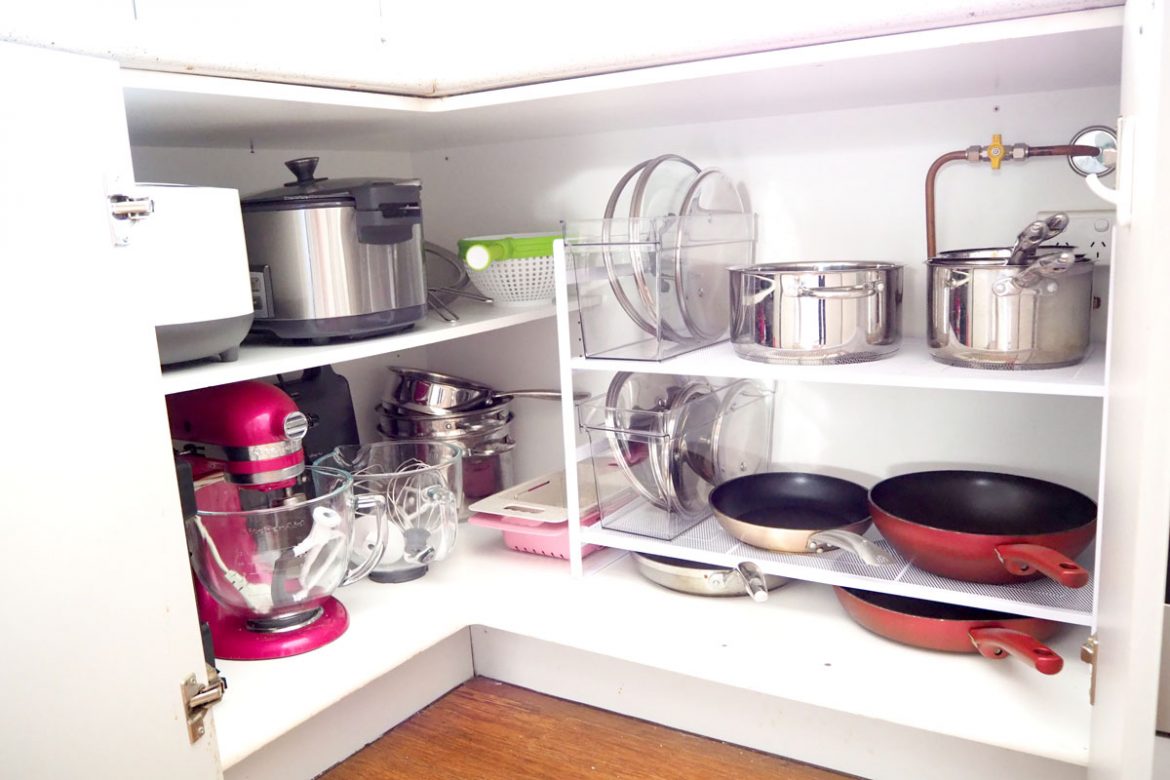 HOW TO ORGANISE YOUR PANTRY
A step by step guide on how to organise your pantry so that you can optimise your space, find items that you need and prevent food wastage. Continue Reading
Wire Frypan Organiser – 4 Tier
New product - COMING SOON! Tiered frypan organiser to keep your pans tidy!
Make your life easier and enjoy trouble-free access to your frypans with this BoxSweden 4 Tier Frypan Organiser. A durable design that fits neatly inside your cupboard or can be placed on your benchtop, keeping your pans in order at all times.
Scanpan Impact 5 Piece Cookware Set
This superior quality Scanpan Impact 5 Piece Cookware Set is made with a 18/10 heavy duty stainless steel body for maximum durability and even heat distribution.
Compatible with all energy sources including induction, and is oven and dishwasher proof. Featuring a rim design for drip free pouring, and cast stainless steel handles that stay cooler for longer which are secured with heavy duty rivets.