This post is sponsored by Howards Storage World
The 2nd, 3rd and even 4th kitchen drawers can easily become a disaster zone, very messy and hard to find what you are looking for.  I had the opportunity recently to organise my sister-in-laws kitchen drawers, I shamelessly was really excited to organise somebody else's drawers LOL.
Why organise the kitchen drawers?
Some may say, why bother? But I find that having organised kitchen drawers makes it easier when it comes to cooking or baking and being able to find what you need easily and at a glance.  Also having chaotic drawers doesn't allow you to recognise what items you do have, therefore doubling up and buying utensils you don't necessarily need.
What to use when organising
I like using storage with dividers like the madesmart collection to help create a tidy and organised space, keeping like items together in one area, sharp items on their own etc.
Using non-slip drawer liners are a great help to stop the storage containers and utensils from moving while opening and closing drawers.
Steps to organising the kitchen drawers
Firstly I looked at the drawers and recognised the different types of utensils she had, cooking, baking, cocktail making, items for the BBQ and a drawer that wasn't being used. This helped me determine how to divide everything amongst the 3 drawers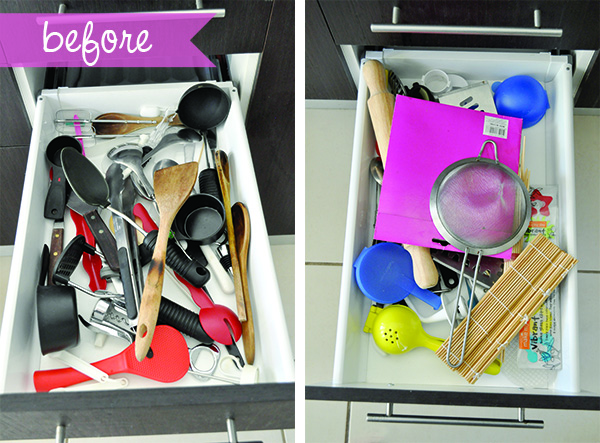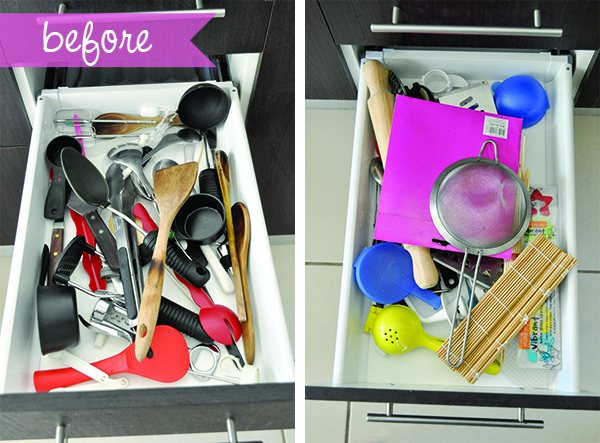 I then removed everything from the drawers and gave them a clean.  This was also a great opportunity for my SIL to purge any items she no longer uses.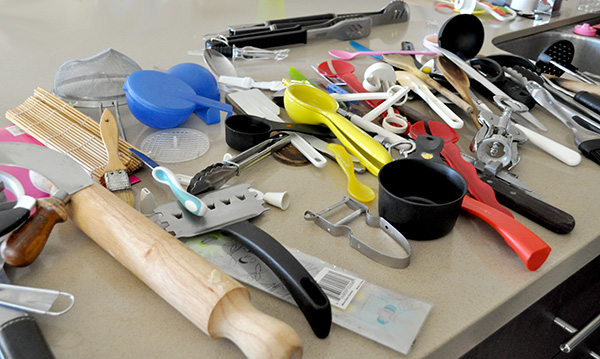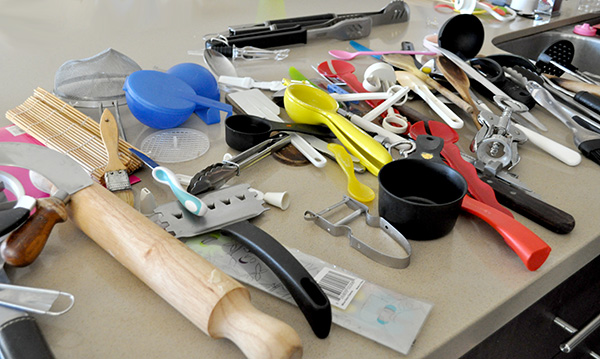 A few issues that I had when organising the drawers was that the drawers weren't the typical sized kitchen drawers so I had to find drawer organisers to suit this long and narrow size.  I chose the madesmart range at Howards Storage World which come in a wide range of sizes.  Below are the cooking utensils. (I think she needs a new flipper, this one looks rather melted).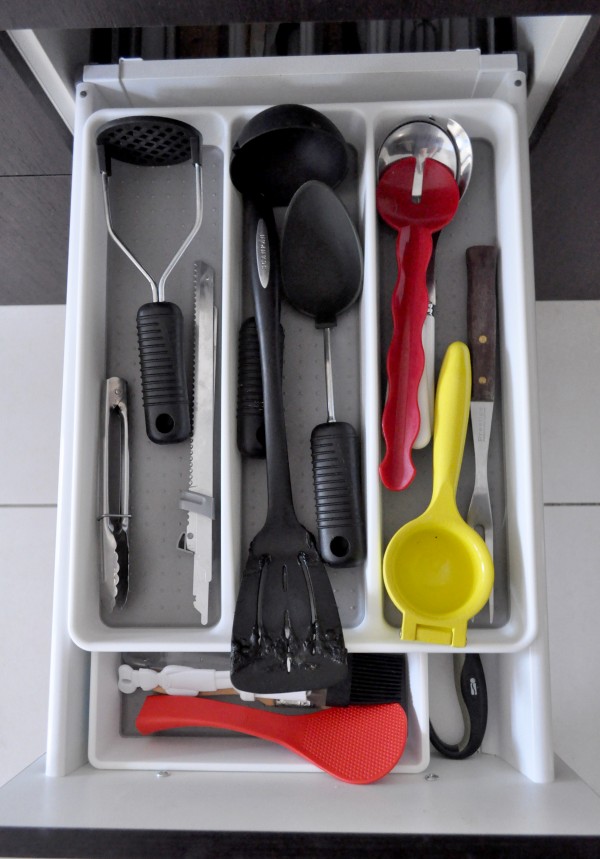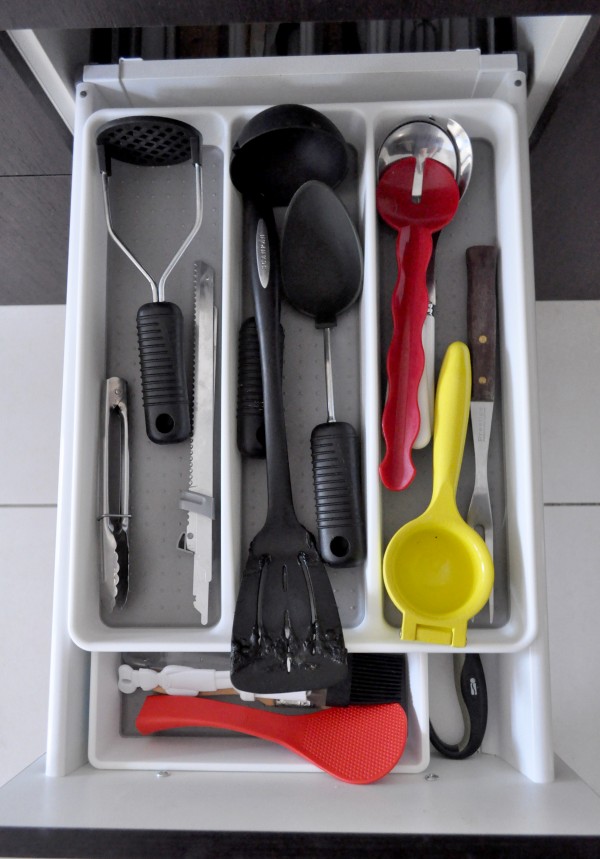 This is the baking drawer.  These  drawer organisers were perfect for this space, as the pack comes with a variety of different sizes, so you can modular them together so they can fit into the space you have.  They also clip together to prevent them from separating and moving around.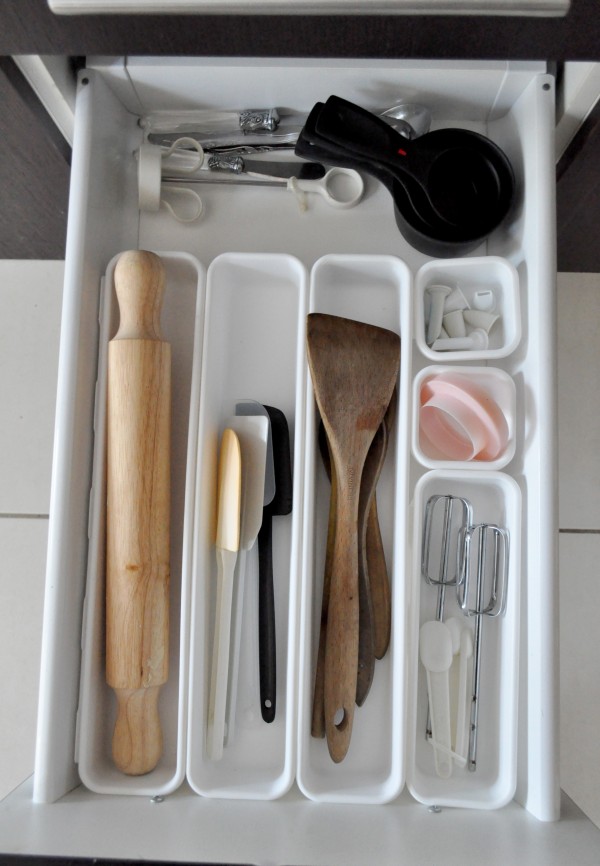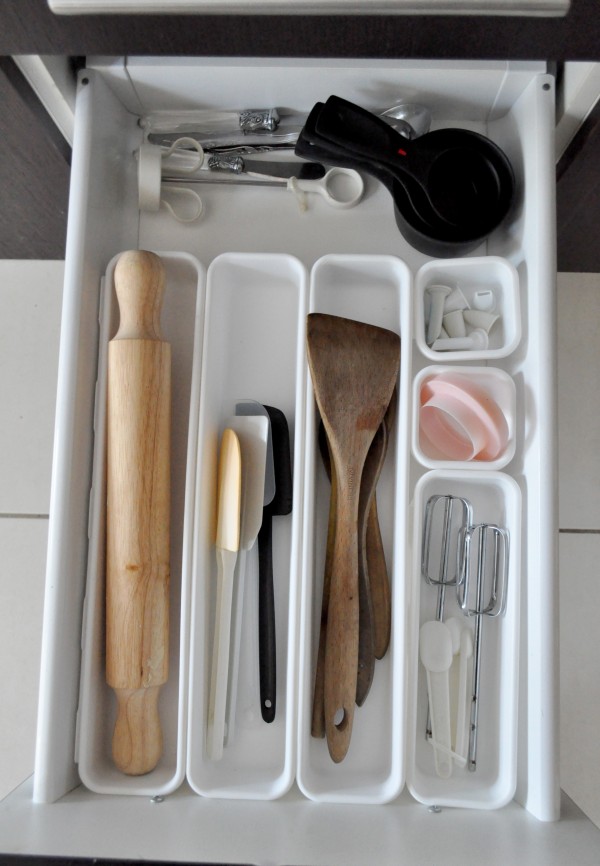 This drawer was originally empty, now storing all the long BBQ equipment and cocktail making supplies.  Another great use for the bottom drawer is to store tea towels so you can easily grab them when you have wet hands.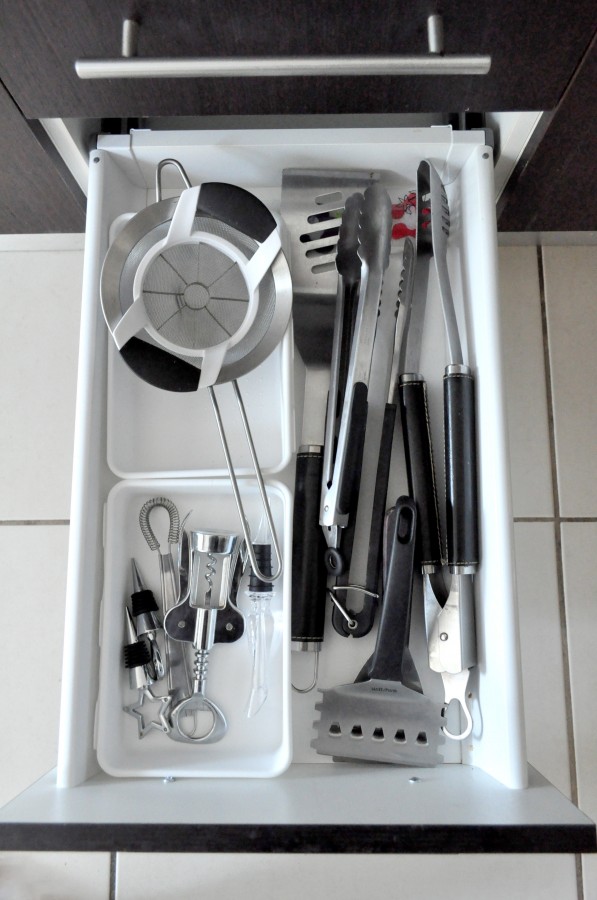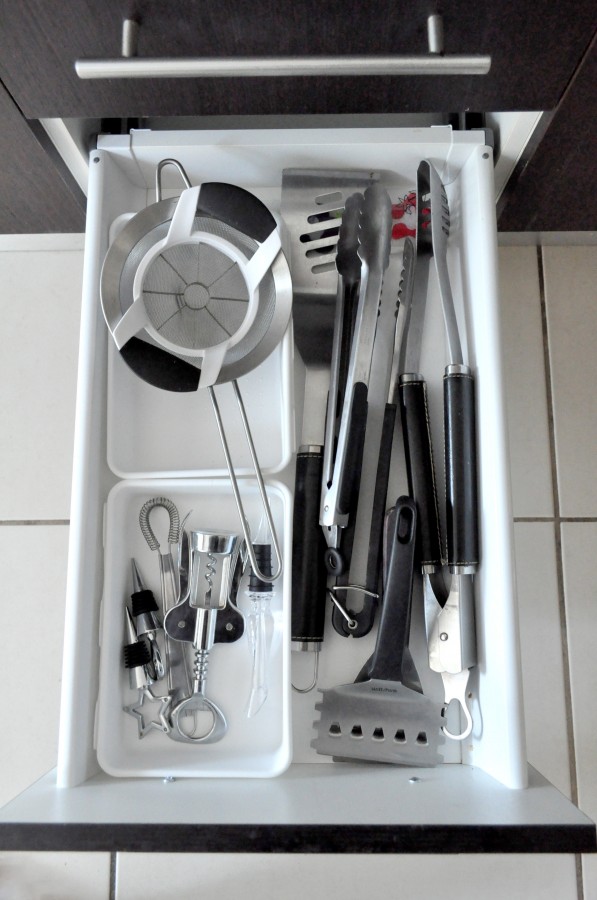 A remarkable difference, I am really pleased with how they turned out and my SIL says it's so much easier to find everything now, typically as a Mum she is always in a rush when it comes to cooking and this has really helped her.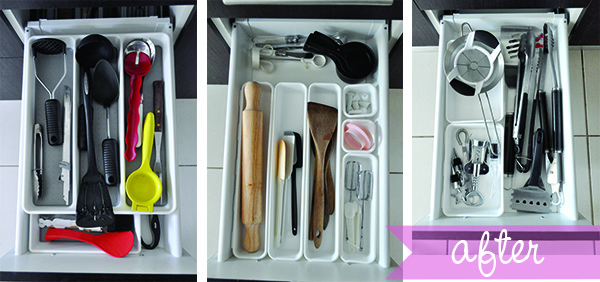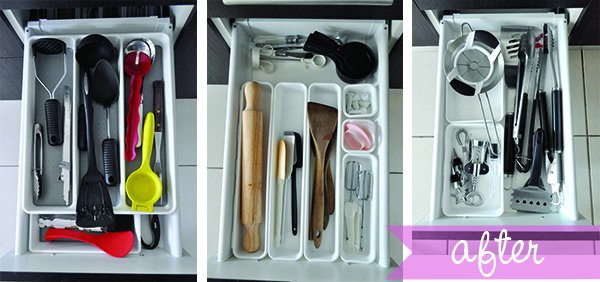 My best tip to help you keep the drawers organised is to make sure when putting the clean items back, put them back into their 'home spot'.  If it does get a little untidy, take a few minutes to organise it while the kettle is boiling.
Which drawer in your kitchen needs some organising attention?