Do you want to update your pantry? Here is some organised pantry inspiration with some easy ideas. 
I have a friend has just moved and soon I will be revamping her pantry, I'm so excited.  Yes imagine me squealing like a kid in a lolly shop excited…. come on… I'm The Organised Housewife, things like this excite me!!  The pantry is one of the smallest rooms/cupboards in the home that usually generates a lot of traffic and something we need to use every single day. Pantries come in all different shapes and sizes so it's important to utilise the space you have effectively, keep it practical, tidy and organised so you can easily find what you need and see when items need replenishing. I've compiled some of my favourite pantries to inspire me to organise my friends pantry, hopefully you will be able to find some pantry inspiration too!  Even if you have a smaller pantry area, I'm sure you will find one way that works for you and your home!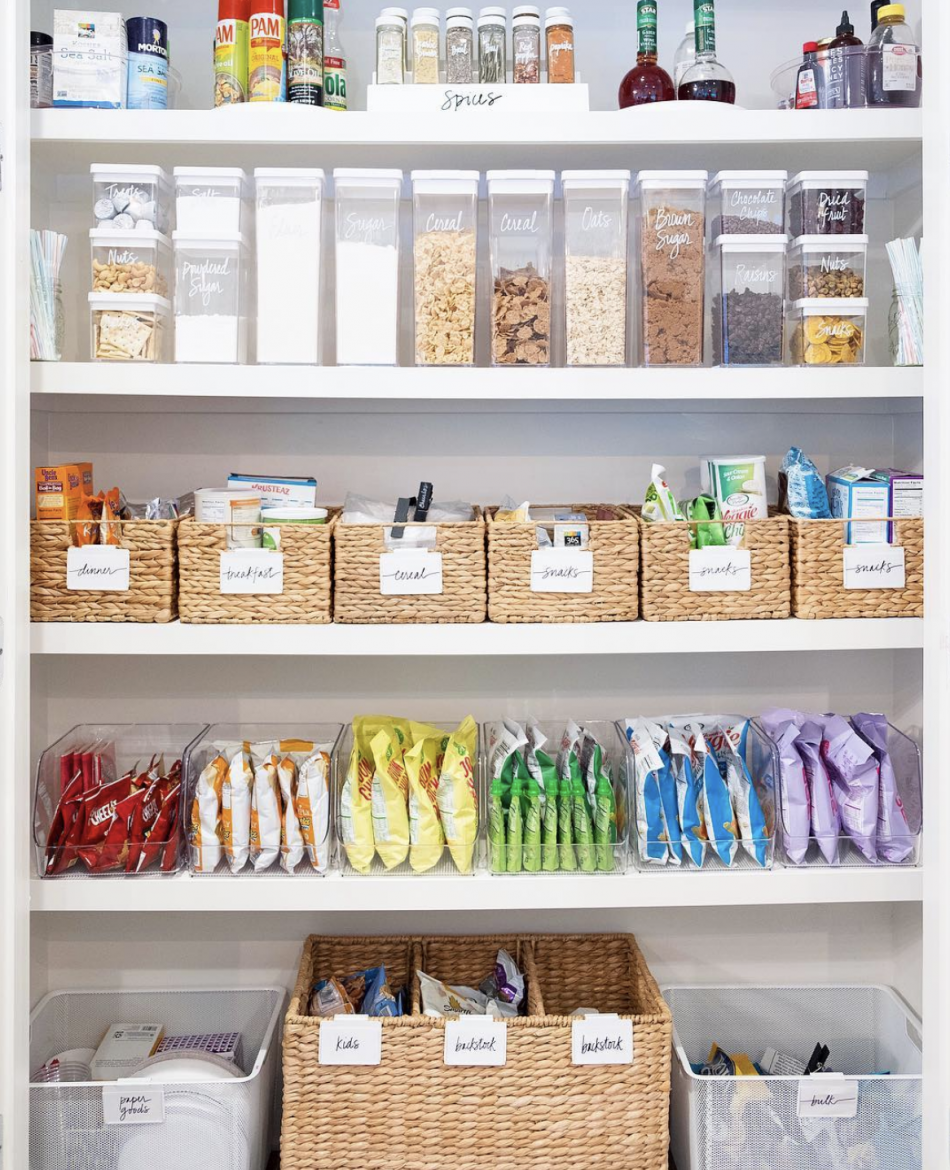 Labels
Labelling all the containers makes it easy for people to find exactly what they are looking for and also gives the pantry a sleek look. You can use a set of pantry labels on your containers. Or if you have lovely writing you could handwrite them as the home edit have done above.
Stackable Containers
One way to gain some extra space is by layering and stacking containers. As a bonus, it also makes your pantry look pretty too. It is simple to do and declutters the pantry.
SHOP: Pantry Storage Containers.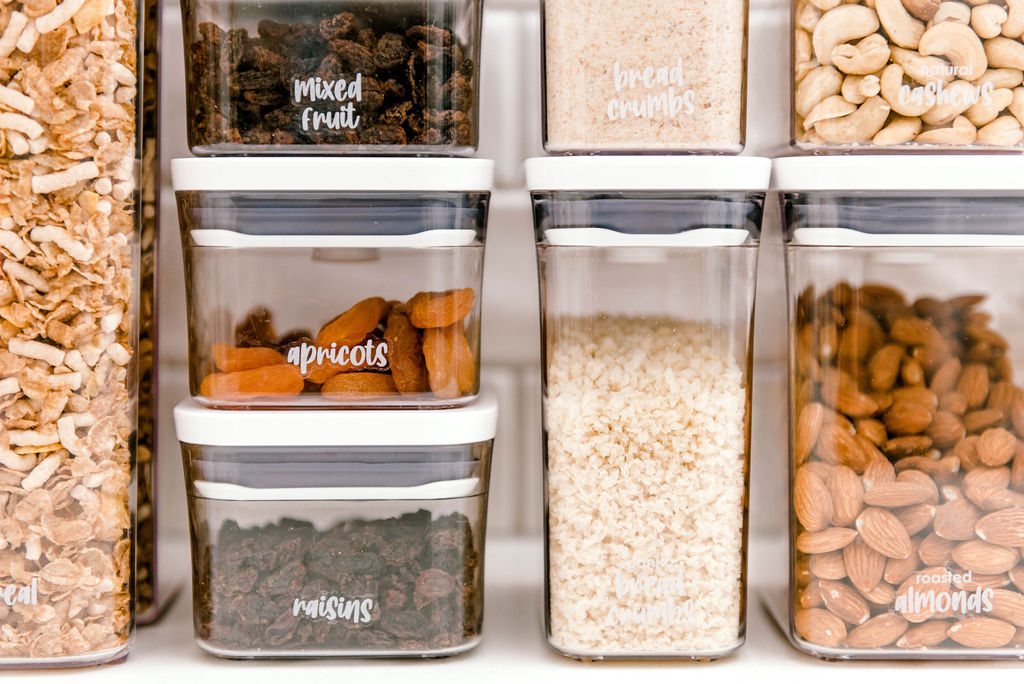 Drawers
Just because food is traditionally stored in cupboards, doesn't mean that it always makes the most sense. This shows how drawers act as incredible food storage solutions because they provide easy access to contents in both the front and back of the cabinet space.
SHOP: Drawer dividers
CONTAINERS
Categorising food and dining products within everyday containers to create inexpensive "drawers" that pull out to provide access to the items in the back of deep shelves is an excellent idea.  Containers are also a great cabinet solution because they can be easily removed and cleaned or restocked at a moment's notice. 
SHOP: Pantry containers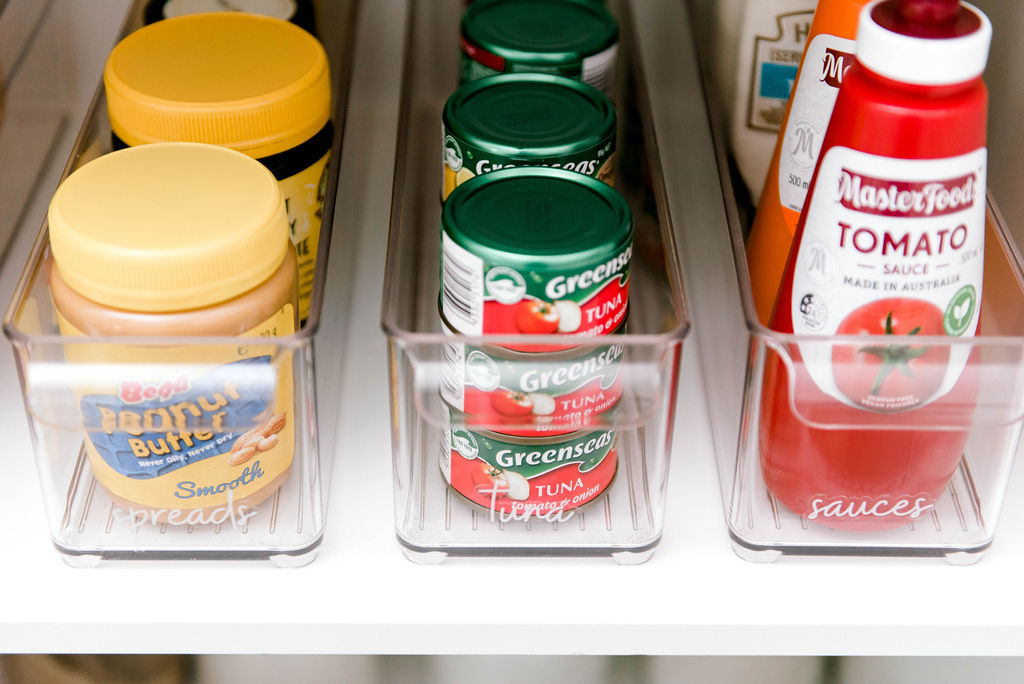 Doors
The use of the doors in our pantry is a useful way to clear up some room on the shelves. The spice racks on the doors ensure that the shelves have a bit more room.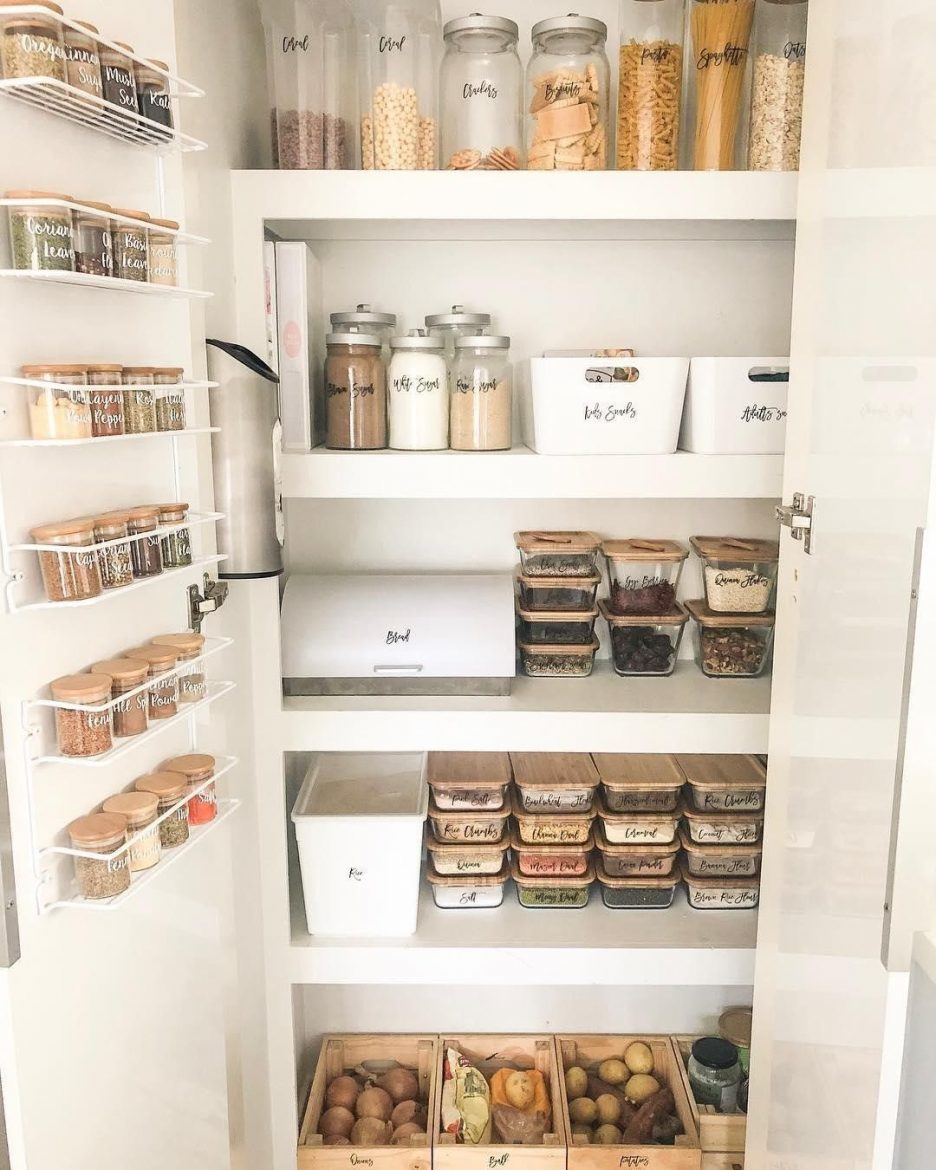 Shelf Inserts and Turntables
Turntables and shelf inserts are a great way to increase your space in a pantry and make all your food items more accessible.
SHOP: turntable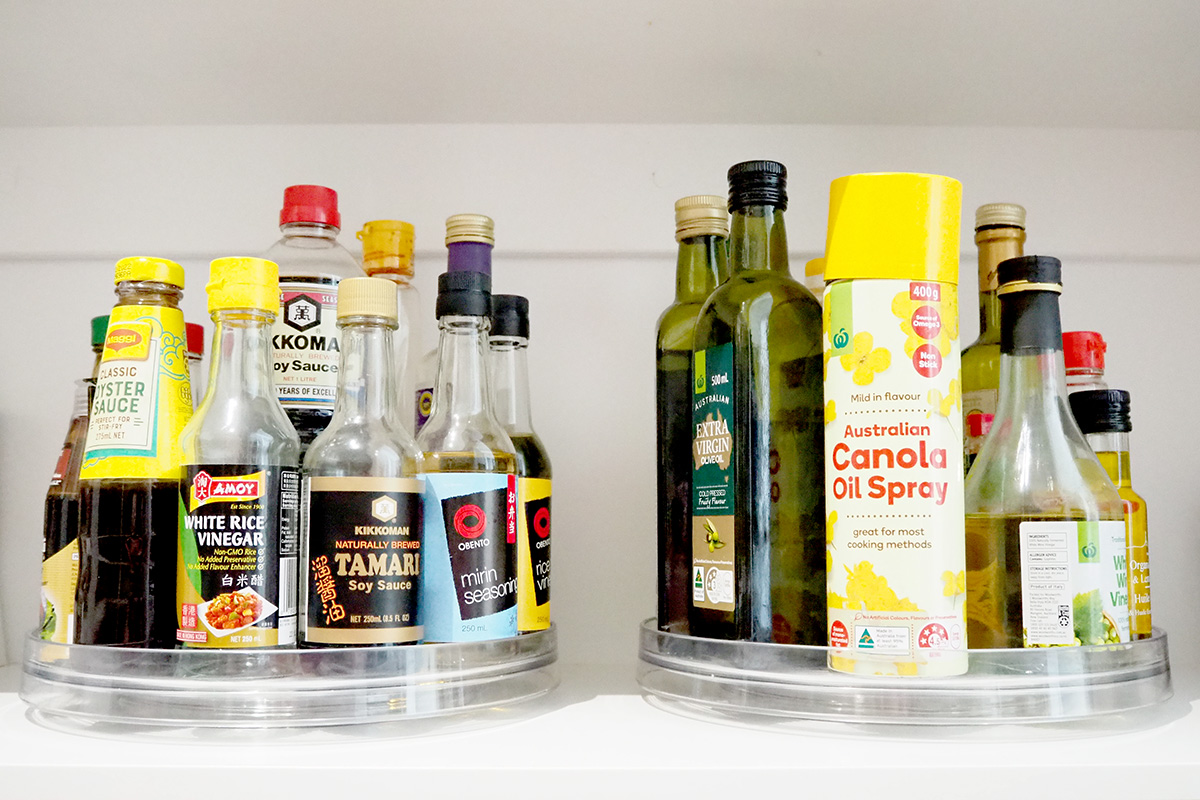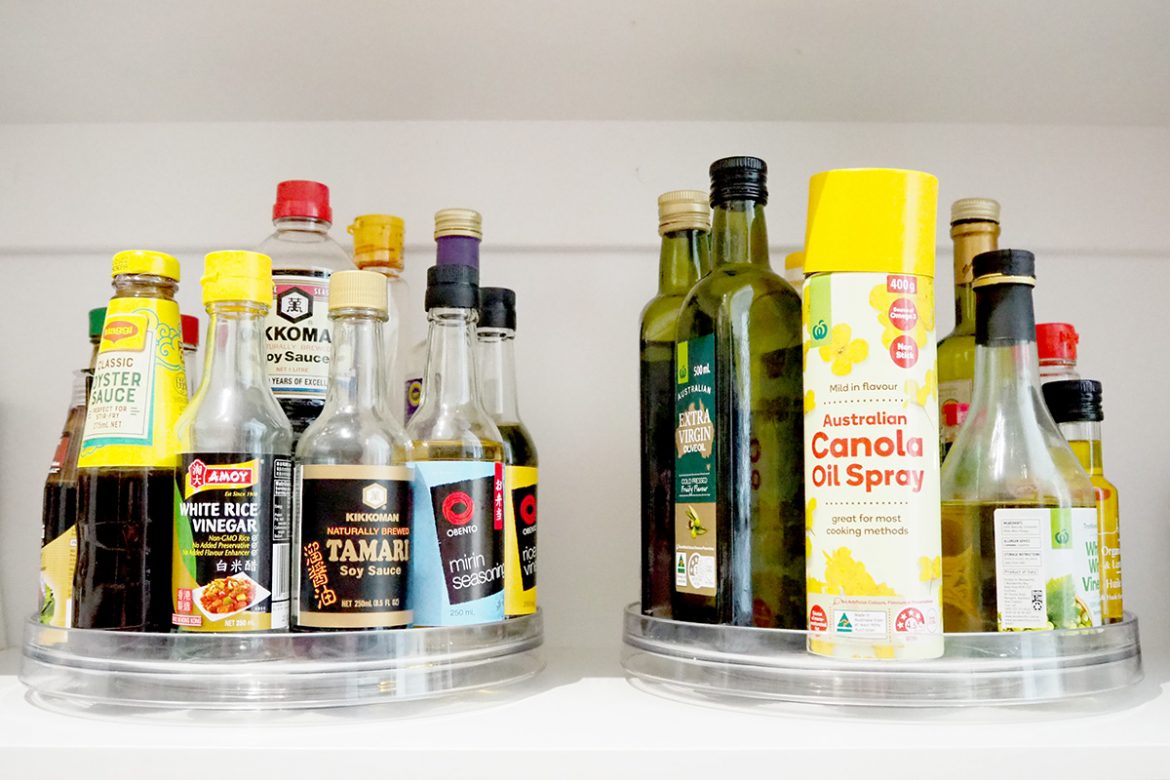 Walls
Use all your space wisely.  Putting little shelves onto the wall for things you want at easy reach.  Make, Bake, Celebrate has used sink caddies and 3M velcro dots to put them on the wall. This idea works well as she is storing light items in the caddies.