This post is sponsored by Coles
Now the evenings are getting cooler and the afternoons shorter, I'm finding I'm cooking more casseroles, bakes and slow cooker dinners. I love these types of recipes as I usually double it so I can eat some of what I make and freeze the rest for dinner another night. Please share with me in the comments below – What are your favourite meal ideas for the freezer?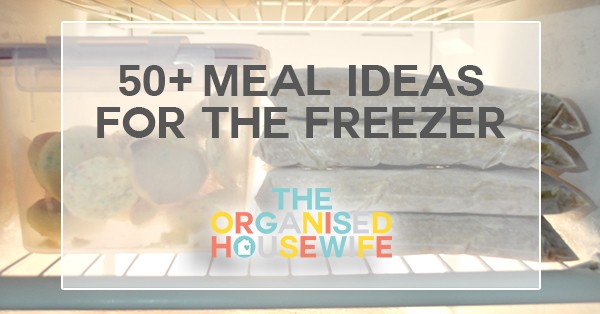 The benefits from freezer cooking are:
Time – doing a double batch of dinner is hardly any extra effort, then you feel like you have the night off when all you need to do is reheat.
Convenience – if you know you won't have time to cook dinner, take something out of the freezer to defrost.
Nutrition – being that you made it yourself, you can control the ingredients, having a meal ready in the freezer will deter you from purchasing takeaway.
Save money – if you find a great cut of meat on special buy in bulk and save. Plus having meals in the freezer is more cost effective than takeaway.
Help others – you can grab a meal from your freezer and give to a friend who is ill, having a hard time or had a new bub, they will truly appreciate the gift of food.
How to freeze food:
Temperature – It's important to freeze all foods at 0° or lower to retain vitamin content, colour, flavour and texture.
Undercook vegetables slightly – When cooking to freeze undercook vegetables so they are still a little crunchy. When you defrost and reheat they will have a better texture.
Containers – I use a mixture of different containers to freeze meals: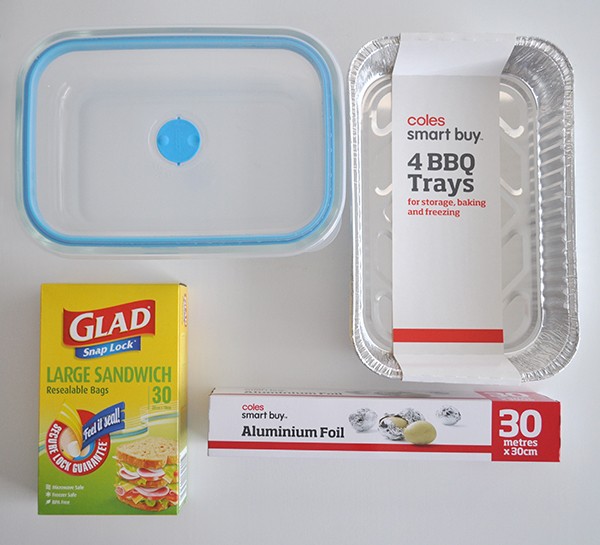 air tight glass storers – airtight and leakproof glass containers so they can go from freezer, fridge and into the oven or microwave (with lid removed). These are great for dishes that just need to be reheated.
foil trays – I store my rissoles and some bakes in the tray, as I don't have too many glass storers and if i want to give a meal to a friend they don't need to return the tray. I cover the trays with alfoil if they don't come with a lid. You can also get smaller trays from the dollar stores.
ziplock bags – for soups and individual serves of bolognese sauce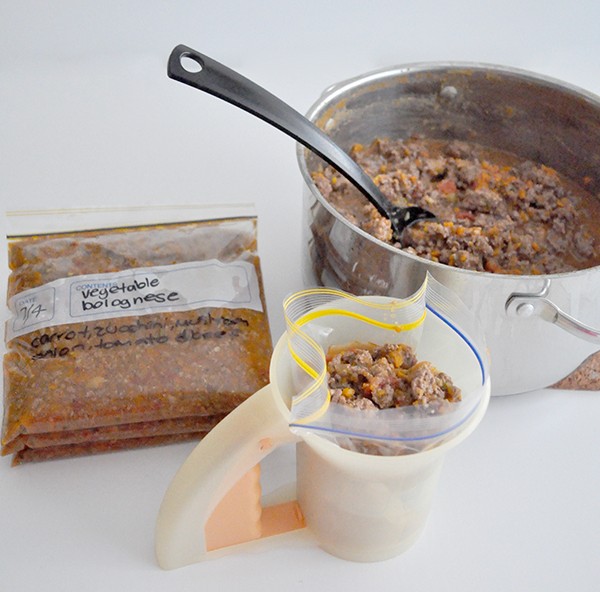 the ziplock bags don't take up too much room in the freezer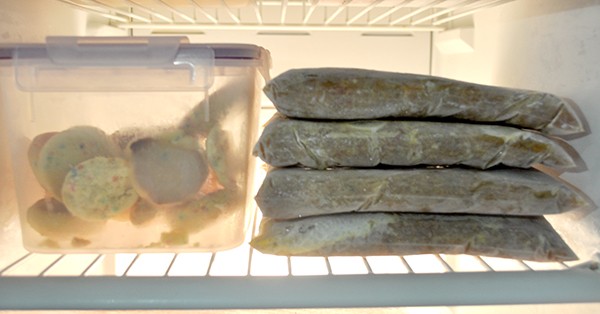 Freezer Meal Ideas
I like to have meals in the freezer for those nights I know I won't have time to or the weeks I don't have time to do a full shop. It's also beneficial for the weeks you know you don't have enough money for a regular grocery shop.
My top 5 go-to freezer recipes are:
When freezing shepherd's and cottage pie, assemble by adding your mince to your glass dish or foil tray, top with potato and cheese if required then cover and place in freezer. Remove from freezer the night before, defrost in fridge during the day, place in 180°C for 30 minutes (or 45-60 minutes if still frozen), bake until golden.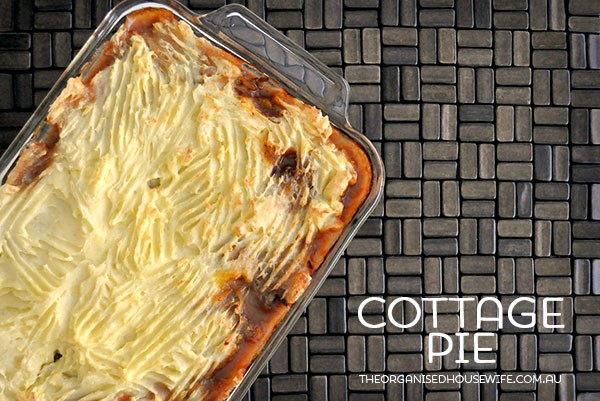 I like to make my own rissoles and when I do I usually cook a double batch, enough for that night's dinner and freeze the rest. They can be served with vegetables or on rolls as hamburgers.
Lemons, limes, oranges… all citrus is in season at the moment so I couldn't go past trying this Lemon, Chicken and Parmesan Rissole recipe.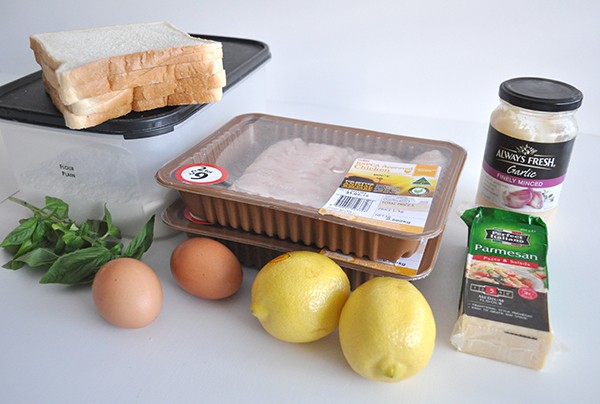 The lemon gave the rissoles a deliciously fresh flavour, the kids really enjoyed it with sweet chilli sauce! You could also add in some extra fresh vegetables to the recipe, like carrot or zucchini.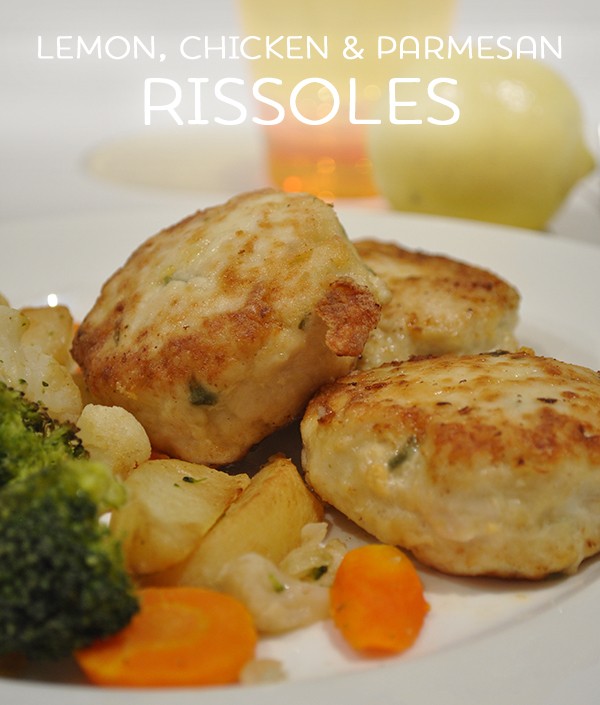 I freeze the rissoles uncooked, covered with alfoil in a foil tin. Take them out of the freezer the night before, then brown them in a frying pan 2 minutes each side and pop them in the oven for 8-10 minutes to cook through. No hassle at all.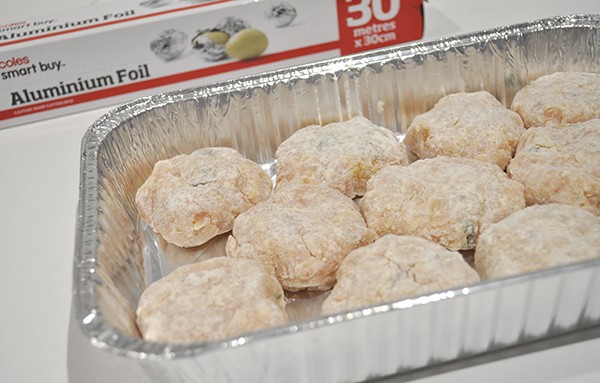 More freezer friendly meal ideas:
With the help from our facebook community here is a lists of more freezer friendly meal ideas:
Bakes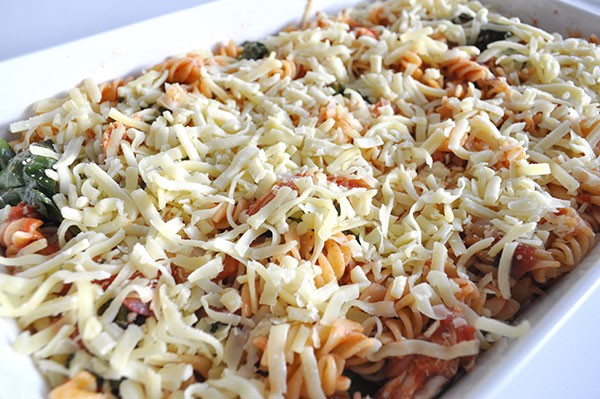 Casseroles
Apricot Chicken
Teriyaki Chicken

Soups

Pies

Other
Slow cooked pulled pork
Beef pie mince
Pizza bases
Roast lamb
Cabbage rolls
Marinated chicken legs
Burritos
What meals do you like to cook up and store in the freezer?
This post was coordinated by The Remarkables Group and run in accordance with my disclosure policy