This post is sponsored by Western Star
My kids love to cook and have been doing so for many years.  Letting them help in the kitchen is teaching them life lessons and skills from measuring and learning fractions to how to cook particular foods.  My youngest Miss 9 enjoys cooking pasta dishes, I stand by helping her out when needed and available to stir when her arms get tired!  Today she is making Macaroni and Cheese with bacon, one of her favourite dinners. Typically mac and cheese is just that, macaroni and cheese sauce, but my kids love a little bacon flavour and crispy breadcrumbs on top.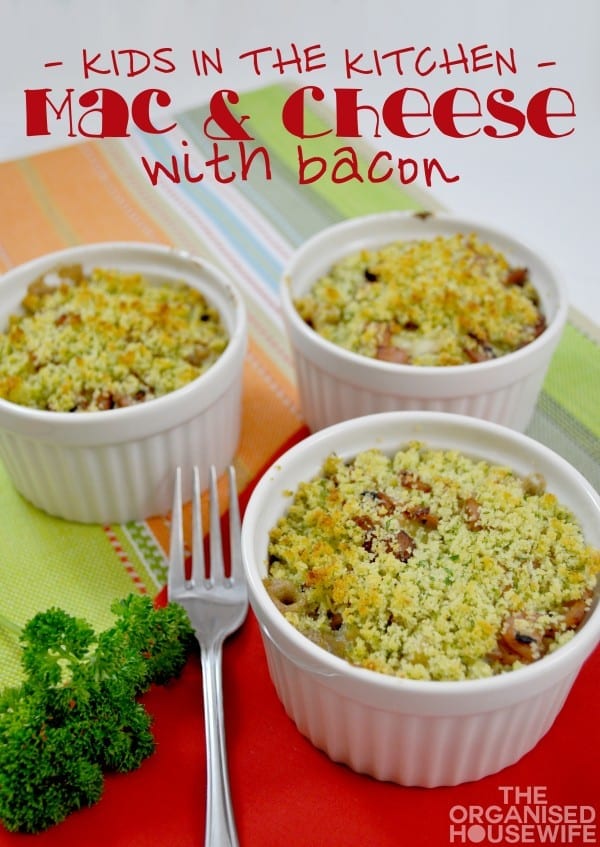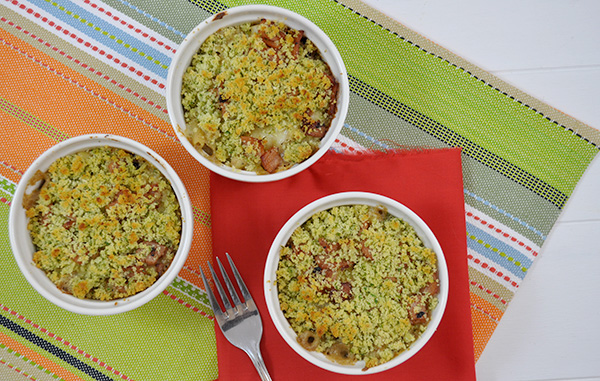 Get your kids in the kitchen these school holidays making some of this delicious Mac and Cheese for dinner!

Chef/Apron packs and 1 major prize which is the holiday.
Purchase any two Western Star products from anywhere
Hold onto your receipt
Visit www.westernstarkitk.com.au and enter the two Western Star product barcodes

view terms and conditions here

Kids in the Kitchen – Macaroni and Cheese
find full recipe below
Prepare macaroni according to packet directions.  I like getting the kids to read the recipe and tell me how much they need and see if they can determine the best method of measuring the ingredients themselves.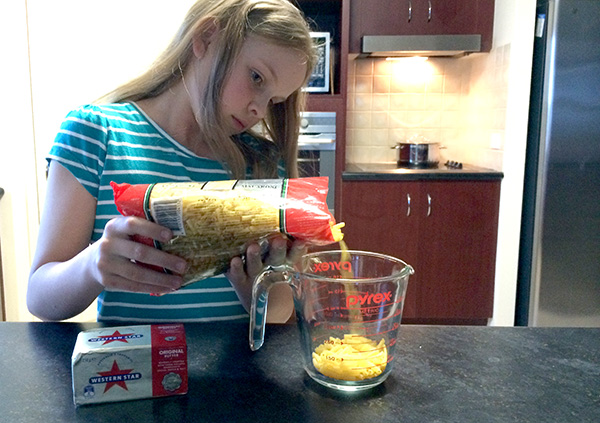 Dice bacon and brown, then set aside.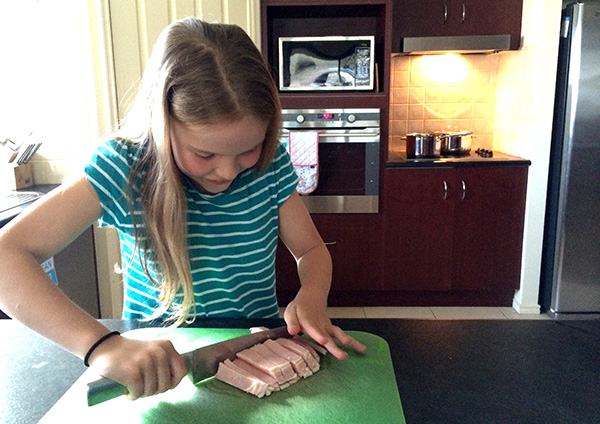 Measure out Western Star Original Butter to make cheese sauce.  I use the original butter for all my savoury dishes and the non salted variety for baking (cause we don't want salty biscuits).  Original butter has only 3 natural ingredients, cream, water and salt.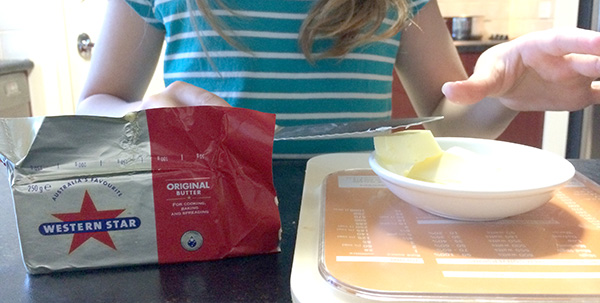 Melt butter in same pan the bacon was cooked in, this will give the sauce a bacon flavour.  It will also give the sauce a brown tinge, not the typical yellow cheesy sauce.
Add in flour and spice, whisking over heat for 1 minute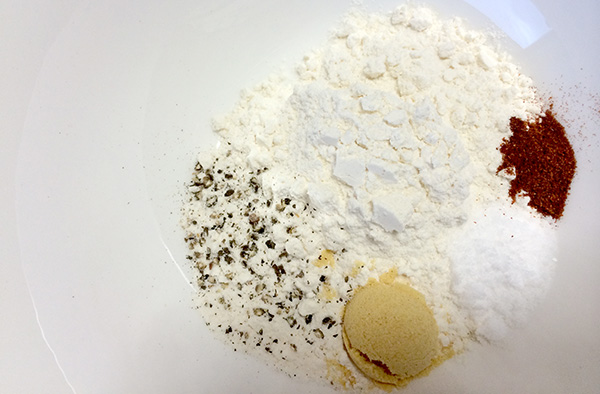 Remove saucepan from heat and gradually add in milk.  I helped pour the milk while Miss 9 whisked to create the sauce.  Then return to heat until it boils and thickens.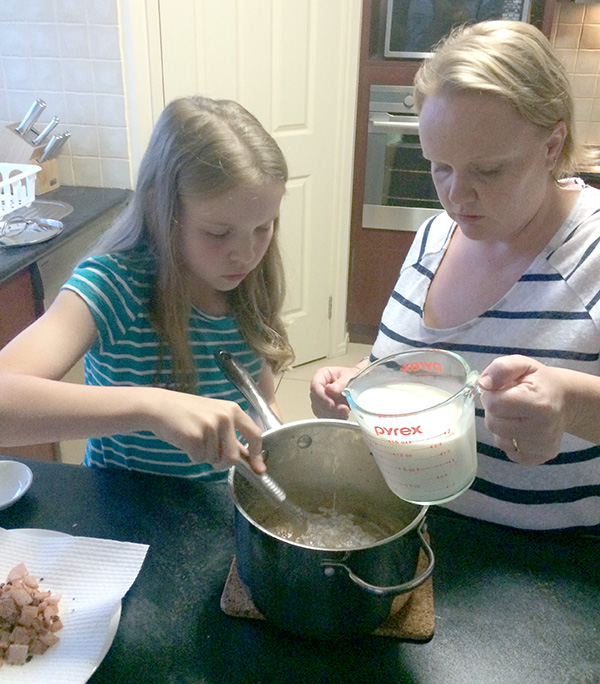 Remove from heat and add in cheese, stirring until all melted… she is having so much fun.  Then pour cheese sauce over macaroni and stir through.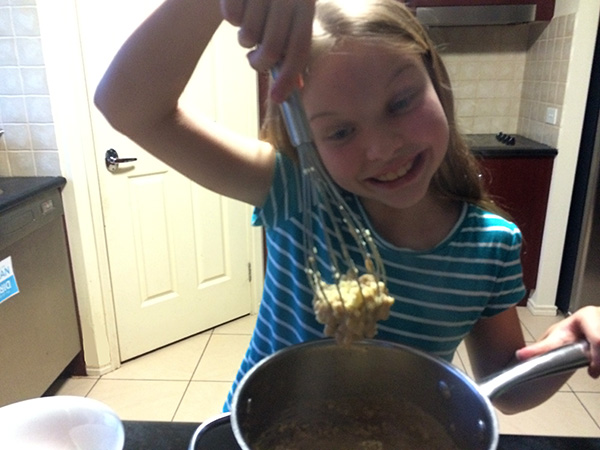 Create bread crumb mixture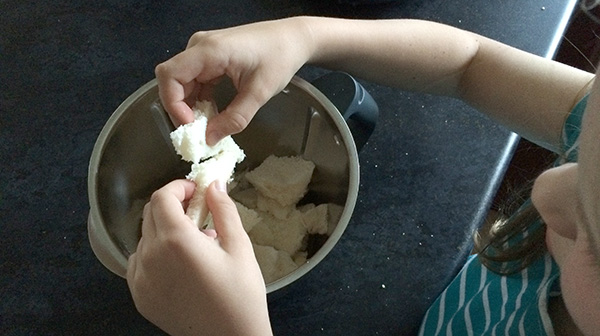 Spoon macaroni mixture evenly into ramekins or large casserole dish.  Sprinkle with bacon.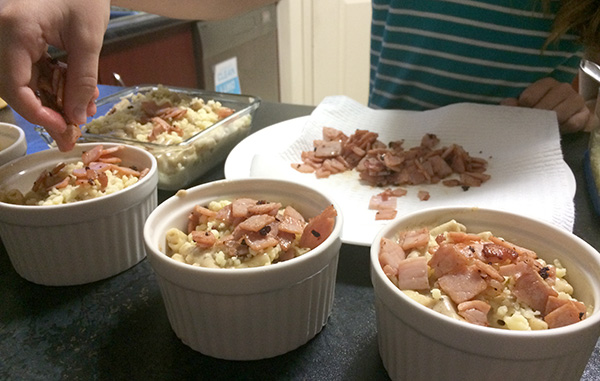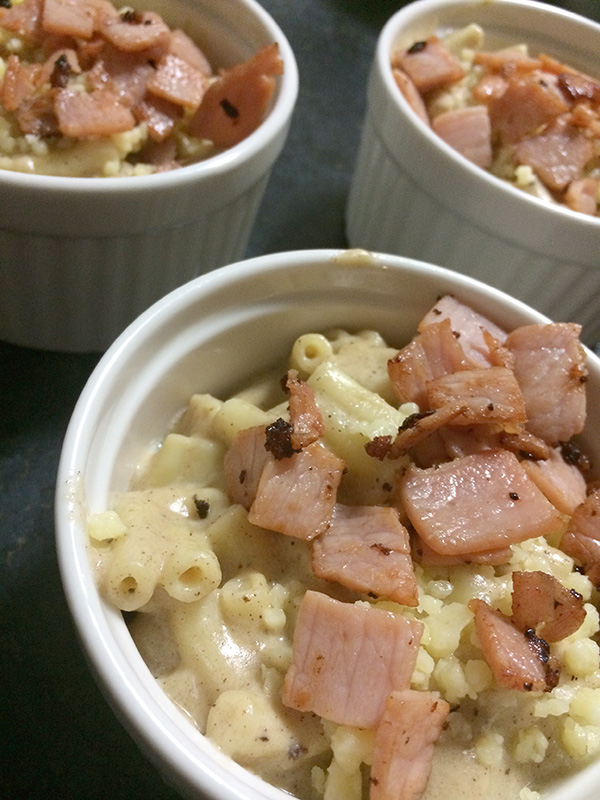 Then sprinkle with breadcrumb mixture and bake in oven until golden brown.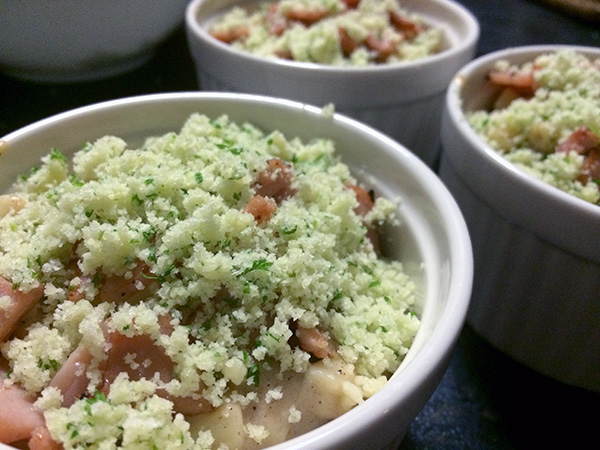 Macaroni and Cheese with Bacon

| | | |
| --- | --- | --- |
| Prep Time | Cook Time | Total Time |
| 30 mins | 20 mins | 50 mins |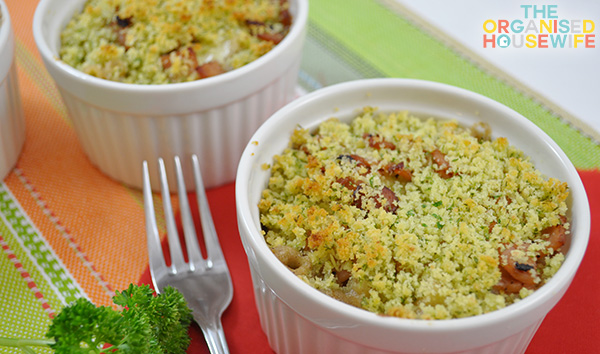 Ingredients
TOPPING
1 clove garlic, peeled
3 tablespoons parsley
6 slices bread, crusts removed, torn into pieces
2 tablespoons Western Star Original Butter, melted
MAC AND CHEESE
4 rashers bacon, diced
1 tablespoon olive oil
1 3/4 cups macaroni
1/4 cup plain flour
1/2 teaspoon salt
1/2 teaspoon dry mustard
1/4 teaspoon black pepper
1/8 teaspoon smoked paprika
2 1/2 cups milk
3 cups tasty cheese, grated
Instructions
Preheat oven to 180C
Cook macaroni according to packet directions
Heat a medium saucepan over medium heat, add in olive oil
Saute bacon until nearly crisp, remove from pan onto a plate lined with paper towel
Melt butter in same pan over high heat
Once butter has melted add flour, salt, mustard, pepper and paprika, using a whisk stir constantly for 1 minute
Remove from heat and gradually pouring in milk, continuing to stir with whisk
Return back to the heat and allow to boil and thicken, this may take 8-10 minutes
Remove from heat and add in 2 cups cheese, stir until melted and combined
Pour the cheese sauce over the macaroni and stir together
Evenly spoon macaroni into individual ramekins or a large casserole dish
Sprinkle with remaining cheese and bacon
Top with breadcrumb mixture
Bake in oven for approximately 20 minutes or until golden
Serve with salad
TOPPING
Place garlic, parsley and breadcrumbs into a food processor. Process until it turns into crumbs
Pour in butter and pulse until mixed through.
By Kat – The Organised Housewife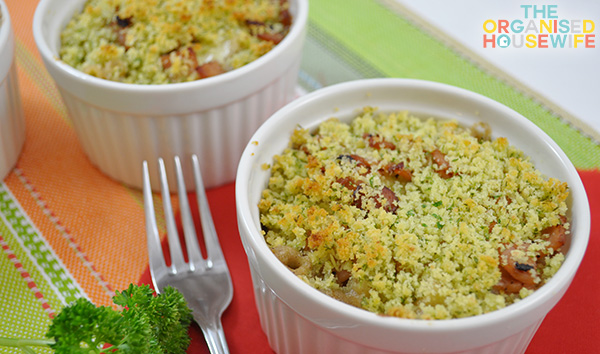 What do your kids love to cook in the kitchen?
This post was coordinated by The Remarkables Group and run in accordance with my disclosure policy

click on image to view recipe