Thank you to Victoria from Paddington NSW for sharing today's tip
Do you give a sigh when one of your recipes asks you to add a spice?  I used to as my spices were stored in a plastic storage tub on the top shelf of my pantry.  I decided to devote a drawer to spices right next to my oven.  Now they are easy to locate and easy to use and hidden away keeping my counter tops clear.  Photos attached.
Before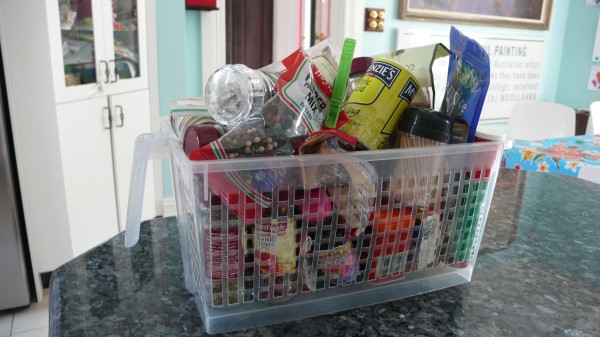 After
The spice drawer organisers with grip bases were purchased from Howard's Storage World.  I used three at $14.95 each.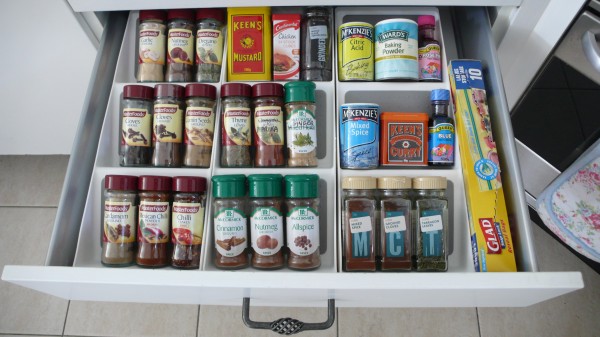 How do you organise your spices?