We store so much under the sink, so it can be a challenge to keep tidy. Follow my tips on how to organise under the kitchen sink and make the best use of the storage space.
Recently, I reorganised the storage area under our kitchen sink so I could really maximise the space under there and fit in all the cleaning sprays, cloths, sponges and everything else. I'm so happy with the result!
The area seems to fit so much more in there and I have everything I need for a quick kitchen clean up at my fingertips. Let me show you!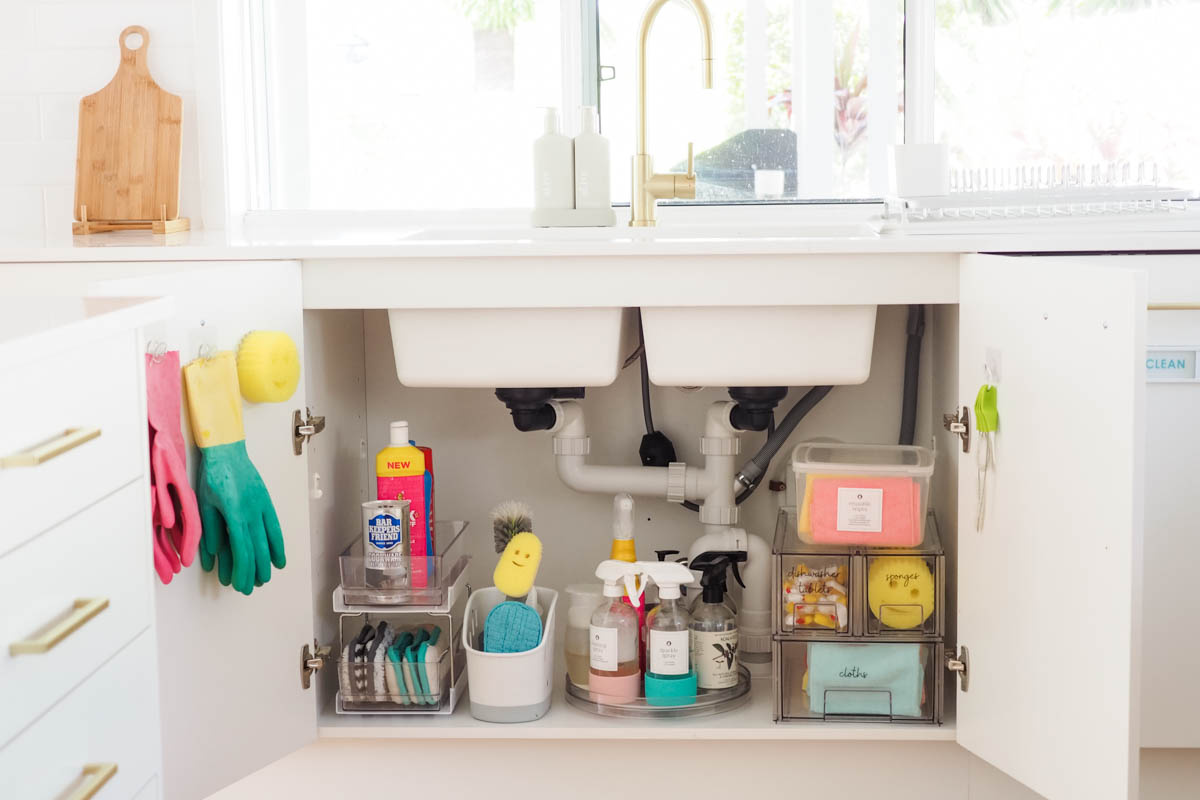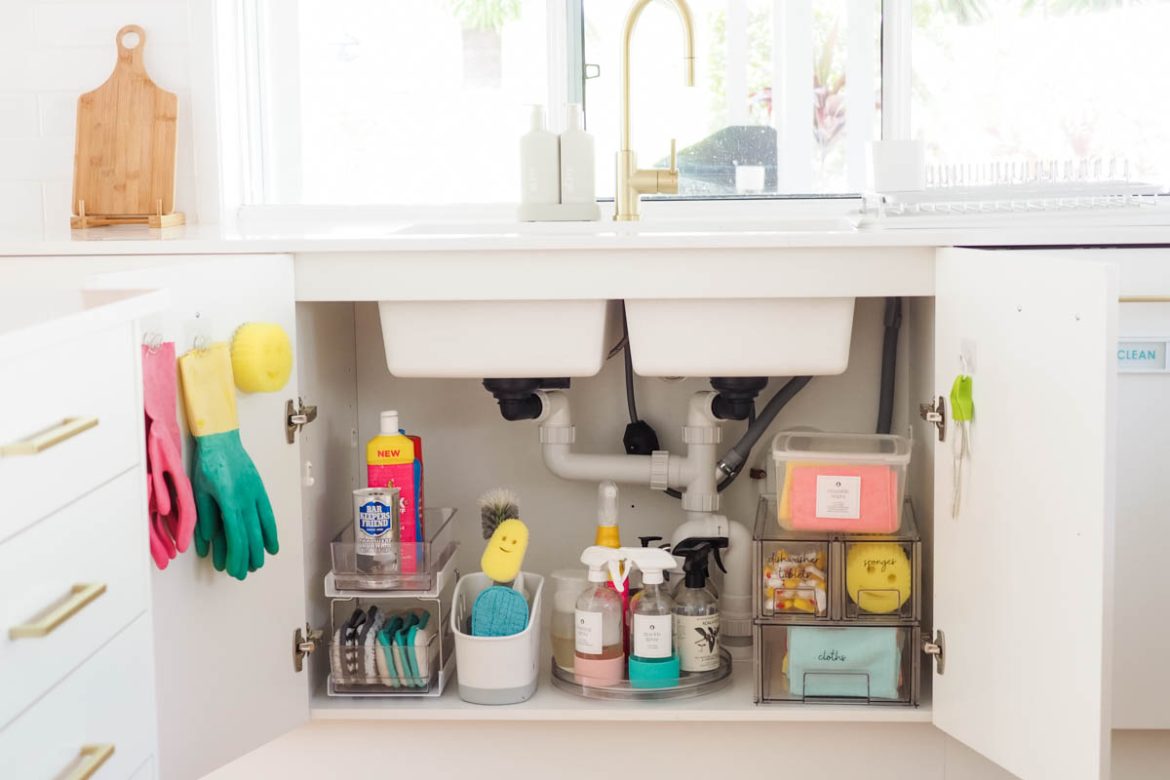 Use cupboard doors
Cupboard space can be extended when you add hooks to the inside of the doors. This is a super handy way to hang up damp gloves, sponges and cleaning brushes so they can finish drying (and not get smelly).
For this organisation, I used –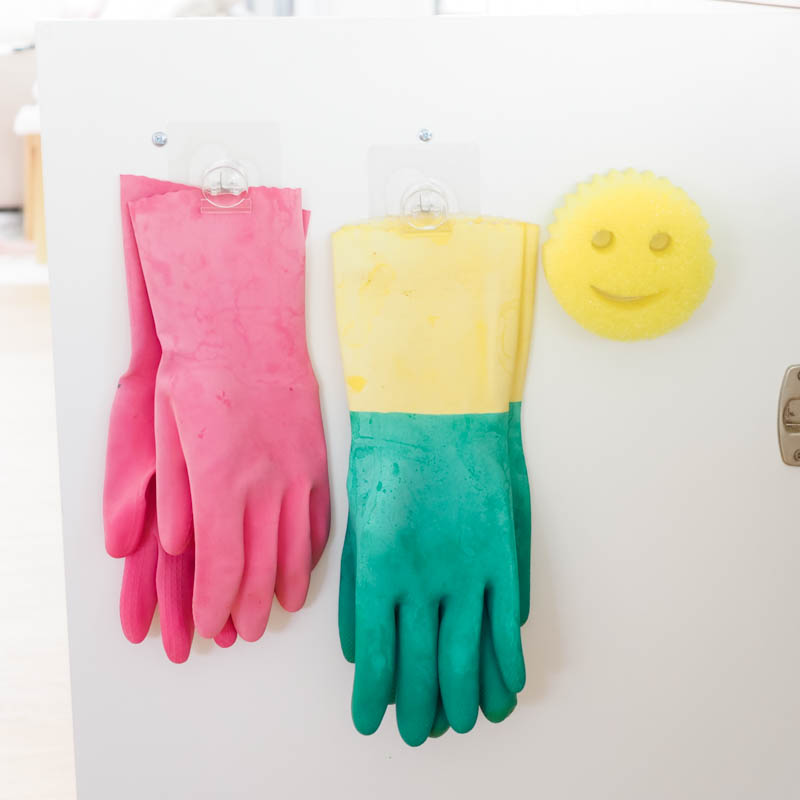 space-saving storage
I store quite a few cleaning sprays and sponges under my kitchen sink and I want these to be readily accessible so I can get the kitchen cleaned quickly and easily.
Here, I have used a crystal 2-tier drawer tray to store cookware cleaning and other cleaning products as well as kitchen sponges. Stacking storage like this is a great space saving idea.
Next to this, I have used a sink tidy to store my dish wand and bottle brush. This is the perfect, hygienic way to store them if they're damp as they can easily air dry. You can pop your plug in here too.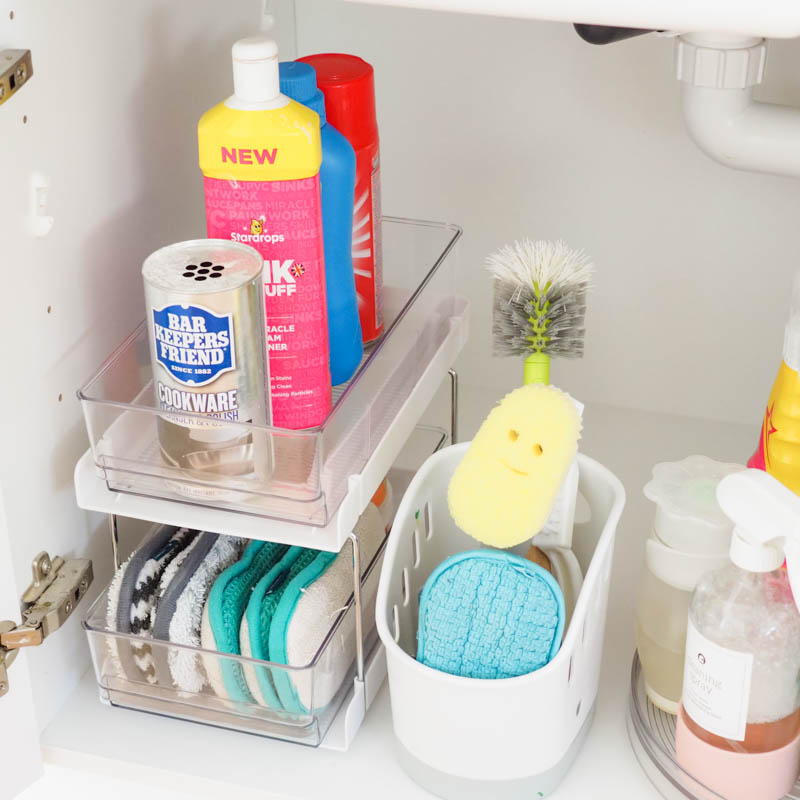 turntable
I love using
turntables
as they just make life so much easier! I can just give it a spin instead of reaching in behind and knocking everything over, LOL!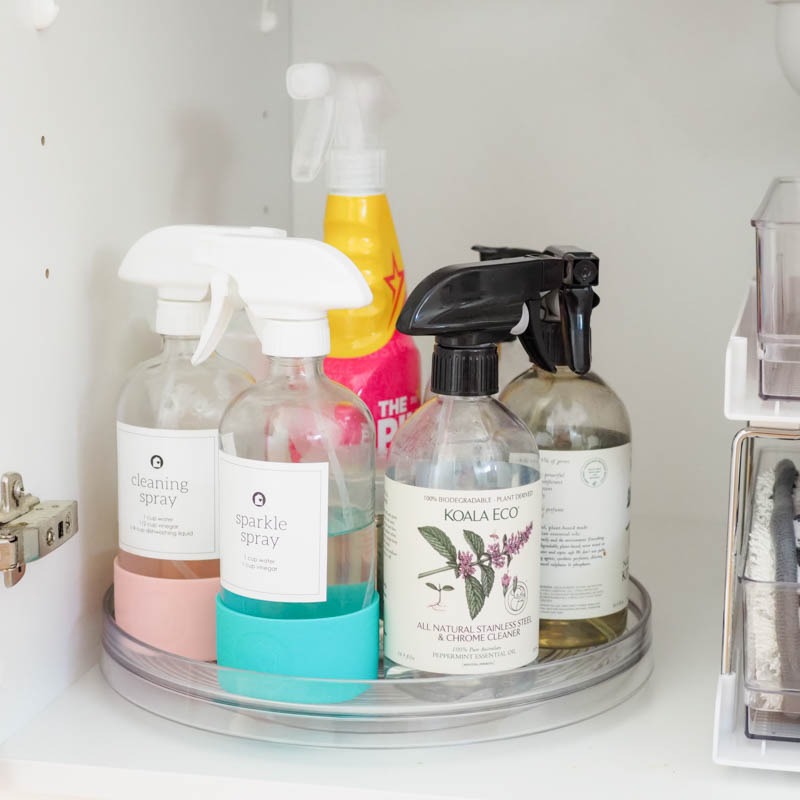 crystal drawers
For small items, I love crystal drawers because they contain everything neatly and you can easily see what's inside. These 
stackable drawers
 are ideal because I can fit in my –
The other way I like to organise is with labels! I used our 
kitchen labels
 to organise these drawers, so that when they are empty I know exactly what goes where (and so does the family – no excuse not to fill up those dishwasher tablets!)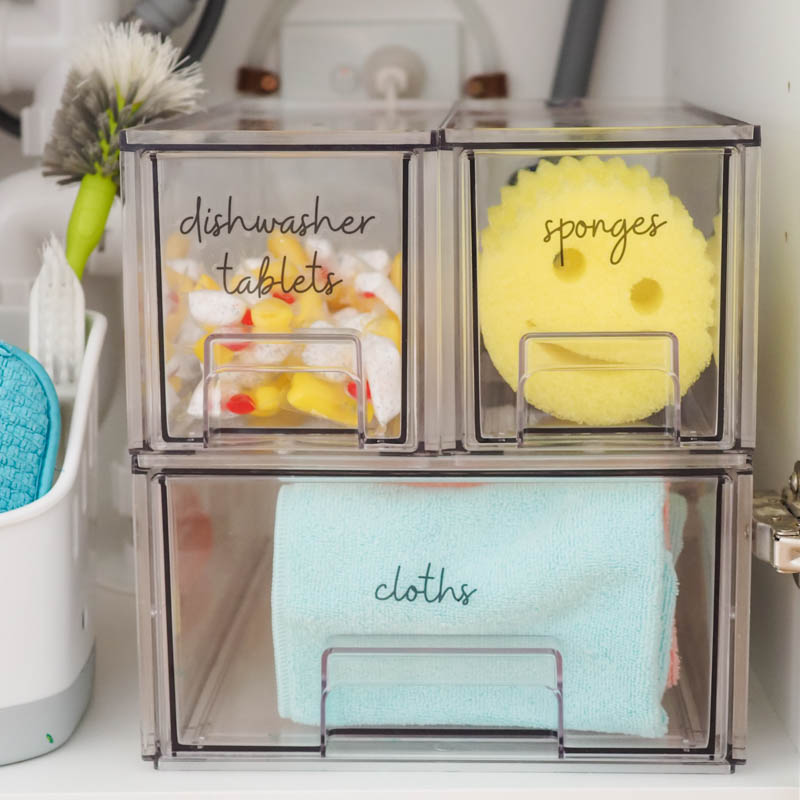 So there you have it! That's how I've organised under my kitchen sink and I've found it to be really practical. You can take any of these ideas and adapt to your space and the products that you store under your sink.
Happy organising!