Herbs and spices can be tricky to organise in different types of kitchens. Here are some ways to organise your herbs and spices so you can easily access what you need.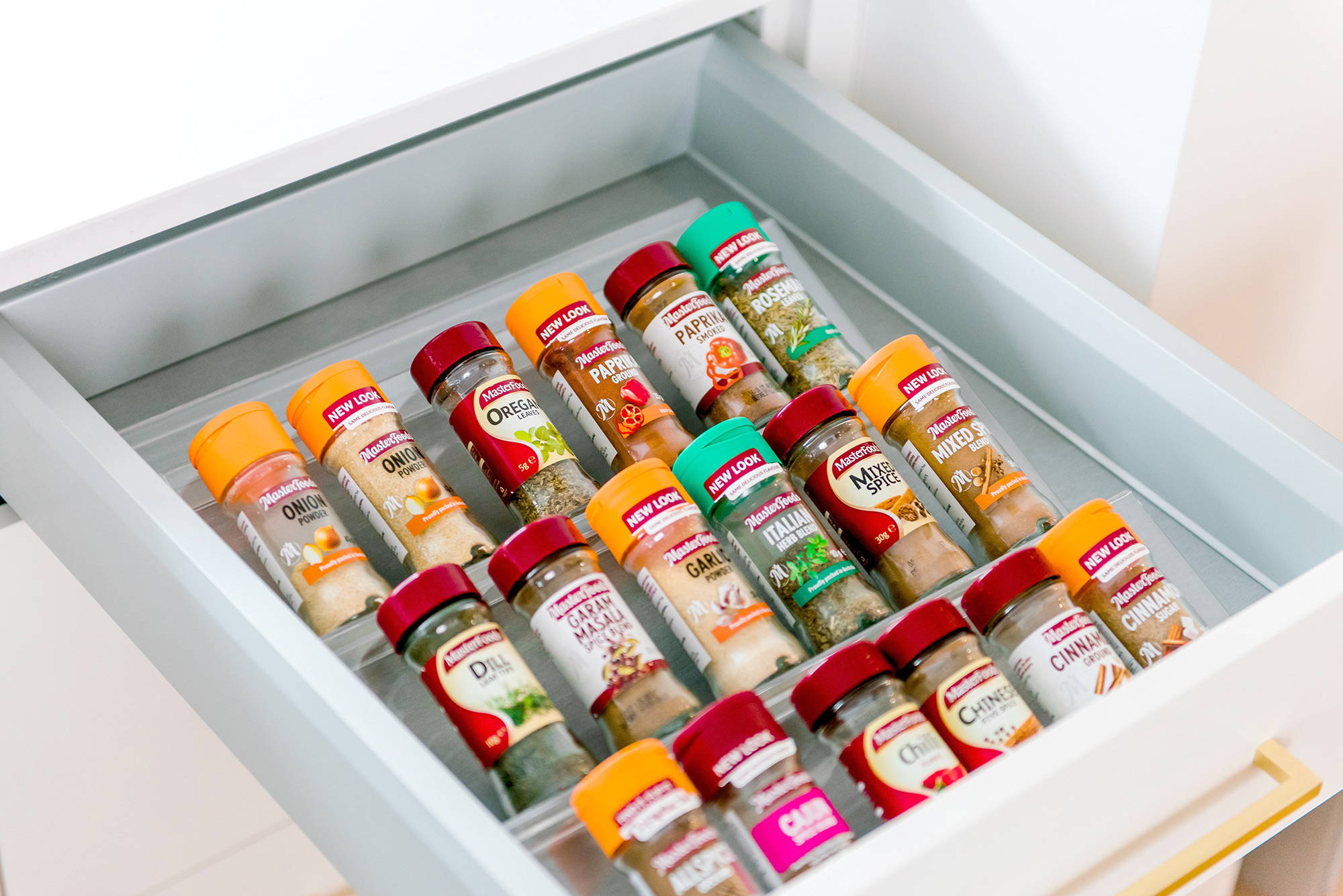 Some kitchens have a built-in cupboard or drawer for herbs and spices, but there are plenty that don't. That's when you need to get creative with your storage ideas!
Those little herb and spice  bottles can be annoying if they're not stored properly because they can fall over and be hard to find. Ideally, the labels should face outward so you can easily spot the herb or spice that you need when you're in the middle of cooking.
If you need a solution, here are some different ways to organise your herbs and spices.
Kat's tip: Store herbs and spices in a cool, dry place out of direct light. Avoid storing them near heat – they are best stored away from the oven and stove. 
in a drawer
Sometimes a shallow drawer is an ideal option, especially if it's at a height that's easy to access. 
I love clear storage pieces because they look great, are functional and blend with pretty much any type of space. This spice draw organiser is an affordable option that will hold several spice bottles for easy access. I like this because the tiers keep them tidy when the drawer opens and closes.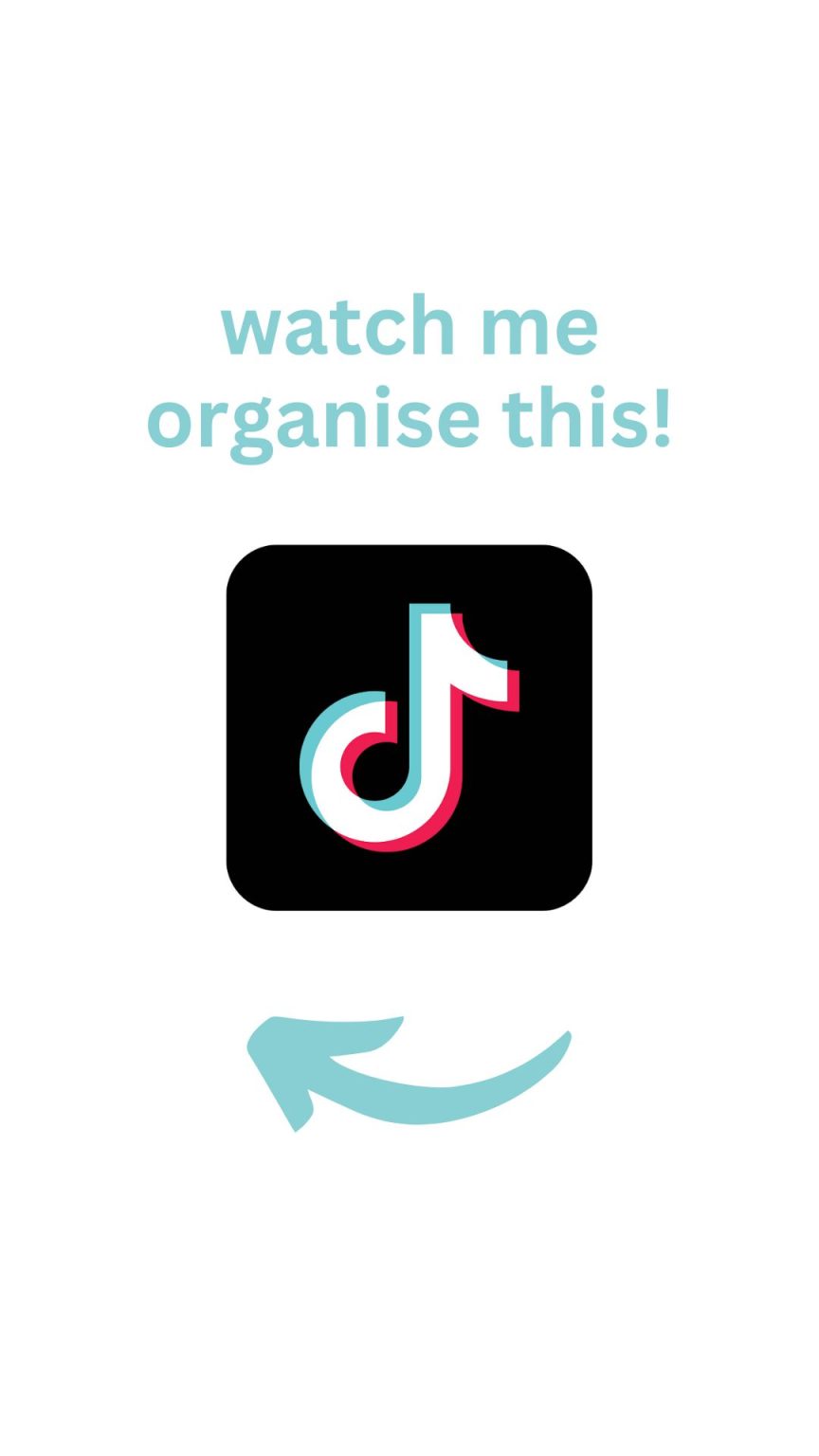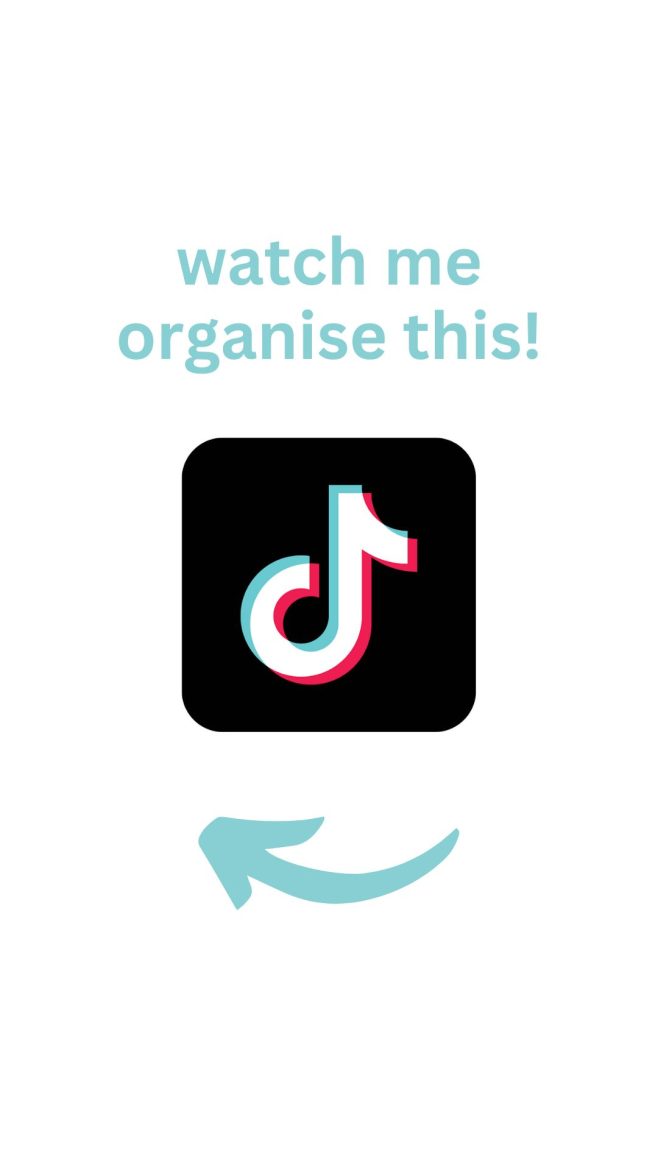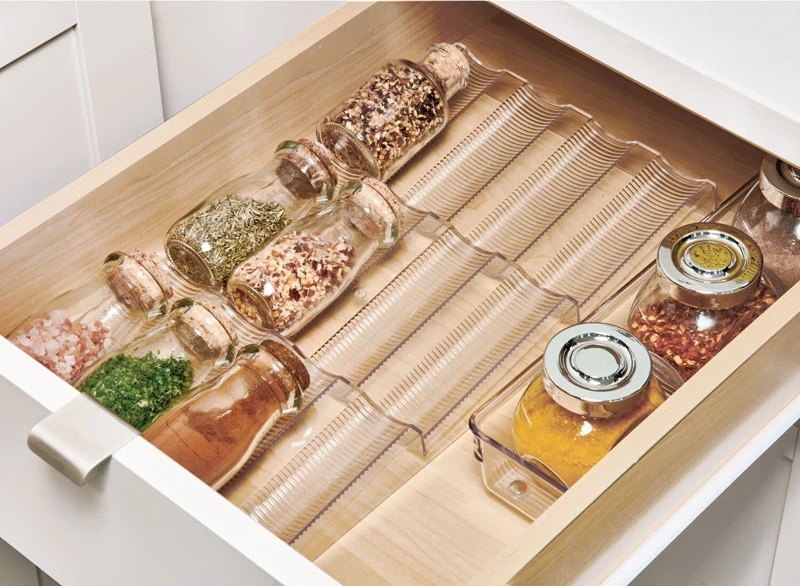 LABEL YOUR SPICES
Labelling your spice jars is a simple yet effective way to maintain an organised and efficient kitchen. By clearly identifying each spice, you'll save time searching for the right ingredient and avoid mix-ups that could compromise your dishes' flavours. Additionally, labelled jars make it easier to keep track of what spices you have, ensuring you always have your favourite spices on hand.
I crafted a comprehensive pack of herb and spice labels, covering an impressive range of 104 spices. Providing an all-inclusive solution for organising and identifying your entire spice collection. These labels will make it easy to customise your spice jars and transform your kitchen into a well-organised culinary haven.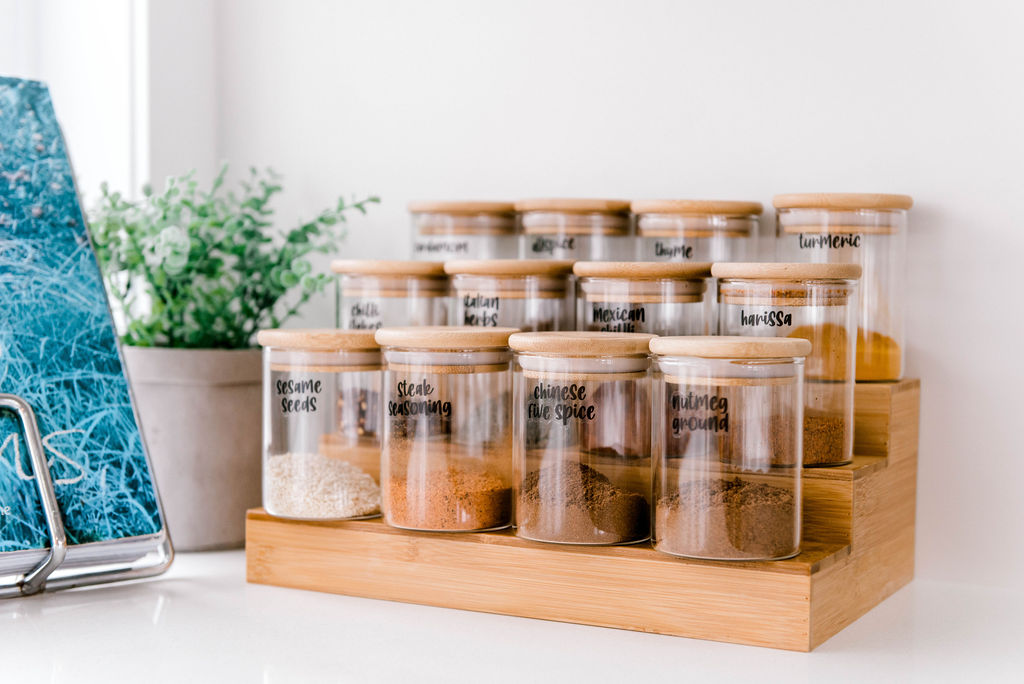 on a tiered shelf
Are your spices stored in your pantry? The easiest way to see them at a glance is on a tiered shelf so the various heights allow you to read the labels quickly. This 3 shelf organiser is ideal to store your spice collection.
Double up your space with this practical twin turntable. Super stable and non-slip, this is a great addition to your pantry or cupboard space. 
I hope you've found some helpful tips to get your herbs and spices organised!