Stainless steel appliances look lovely, but they do show up fingerprints very easily.  I was photographing my fridge recently for me how to organise the fridge post and noticed that it had fingerprints all over it, it was so grubby.  So I thought this was a good time to share my tips on how to clean and polish a stainless steel fridge.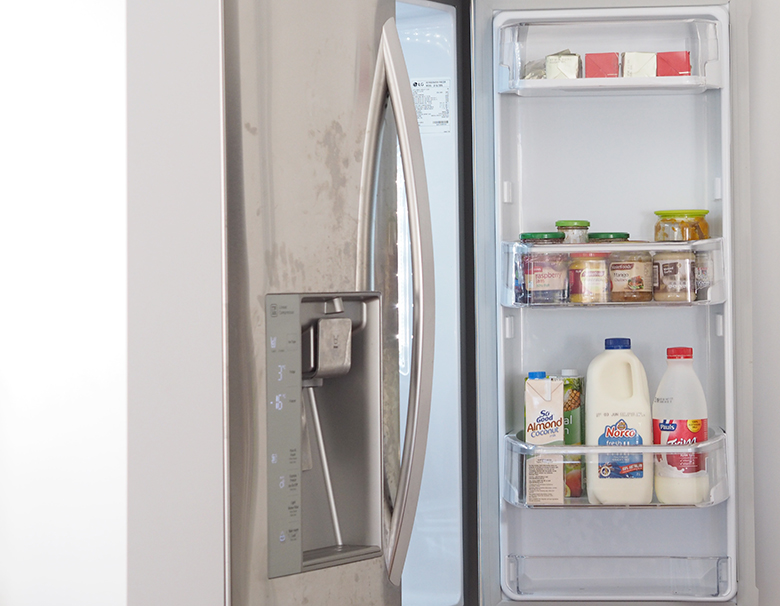 You can purchase stainless steel cleaner from the supermarket. But instead, eliminate the use of chemicals by making this very simple, inexpensive and effective homemade stainless steel cleaner using ingredients you can find in your pantry!
Homemade Stainless Steel Cleaner
Pour the following ingredients into a spray bottle and shake:
1 part vinegar
1 part water
Vinegar can be found in the same aisle as salad dressings, cheaper than the bottles sold in the cleaning section and they are exactly the same!  Vinegar does have a strong scent when you spray it, however, don't be deterred by this as it will disappear within a few seconds.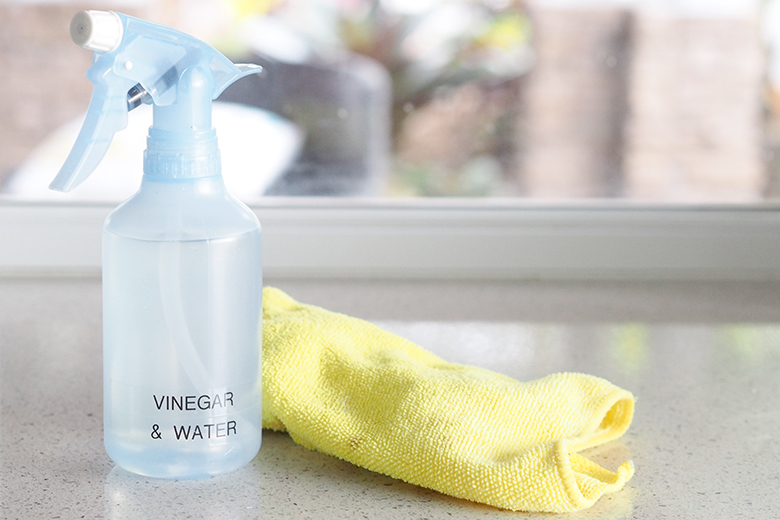 Using a microfibre cloth, clean the outside of the fridge with the vinegar/water solution.This will remove any dirt and grime build up. I spray the solution onto the fridge then wipe, but do not over use (as this may leave water marks), you only want a fine mist. Don't forget behind the door handles, this is where I usually find s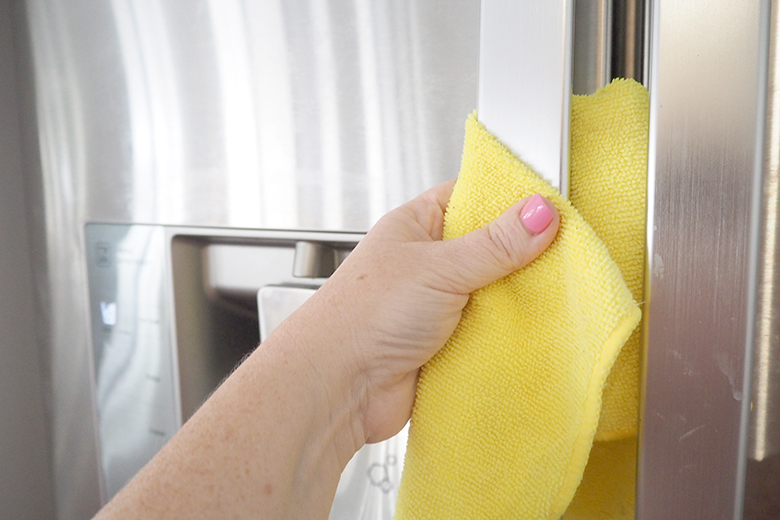 To polish away the finger prints, use a paper towel with a splash of oil.  I use olive oil from my pantry.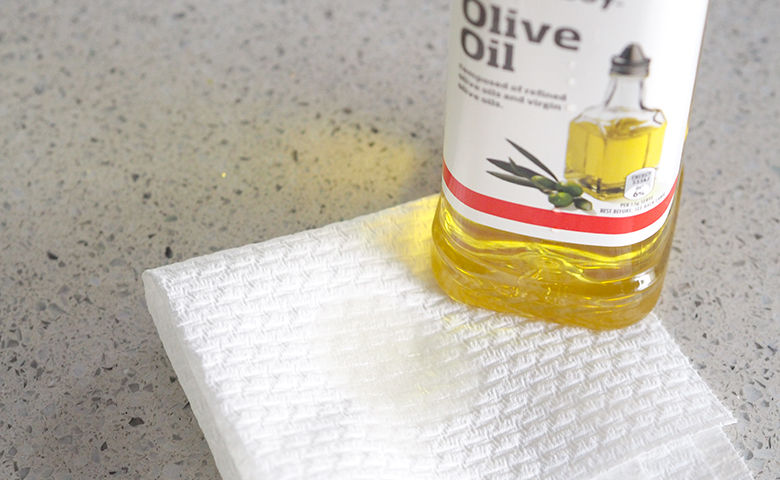 Wipe in the direction of the grain and add more oil to the towel when necessary.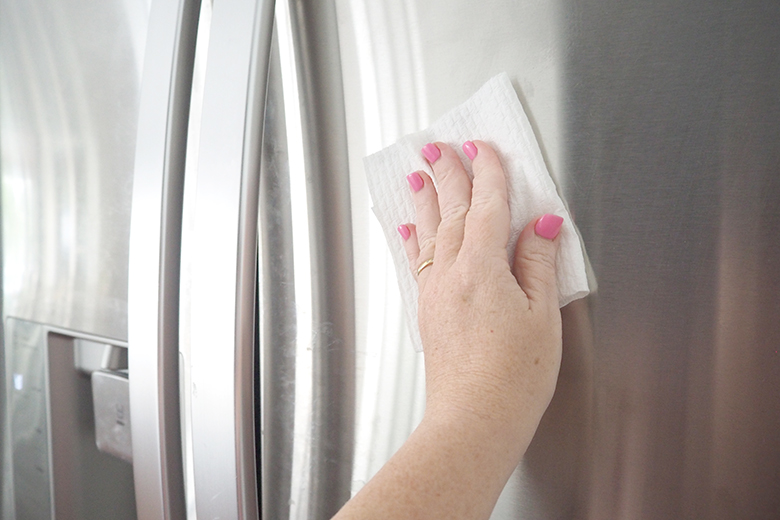 You can see from the image below how effective this method is, the left is cleaned and the right and freezer drawer still dirty.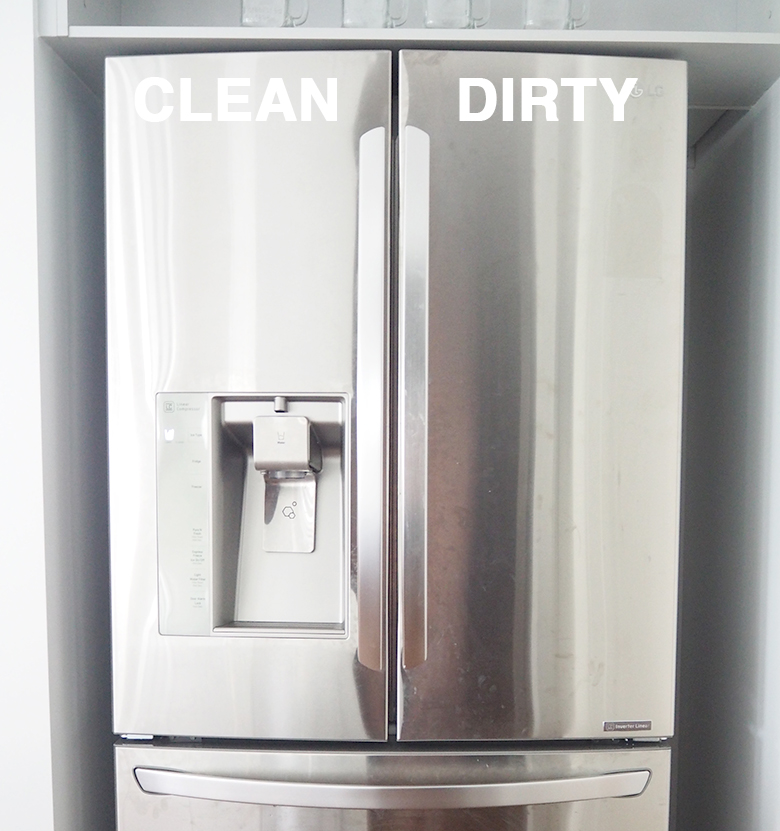 This homemade stainless steel cleaner can be used on all appliances, stove tops and the kitchen sink.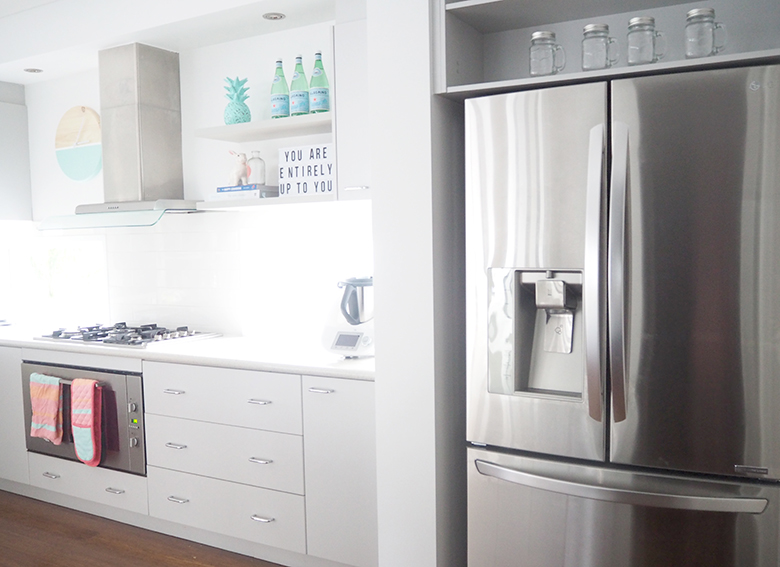 ---
What to you have trouble keeping clean in your home?
---
Find more tips on cleaning the inside of the fridge here and organising the fridge it here.