This is a guest post by Marita Beard, from the blog Stuff with Thing.
I like to empty out and wash down the inside of my fridge and shelves once a month, usually the day before I do our big monthly grocery shop. I wash the shelves in hot soapy water in the sink or follow Kat's checklist on How to Clean a Fridge.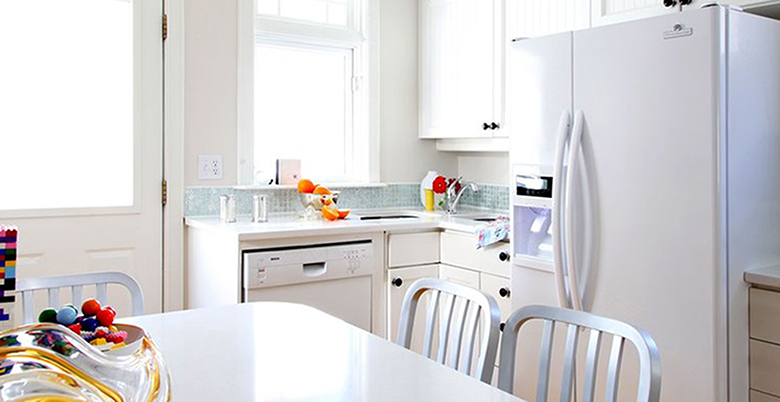 Today I decided to defrost the freezer as well. I'd just emptied the dishwasher and thought why not put all the shelves through the dishwasher instead of washing by hand – yes I was feeling lazy.
When the dishwasher cycle had finished I opened up the door and got a face full of steam (as you do when it has just finished the cycle), the steam reeked of cigarette smoke. Neither hubby or I smoke, but we purchased the fridge and freezer, second hand 5 years ago from a heavy smoker.
I can't believe the smoke had clung to the shelves for so long. We'd washed the yellow colour off the outside of fridge/ freezer shortly after buying them and had done a thorough clean of the inside. But wow! I'm off to play with lemons and bicarb soda and give those fridge / freezer walls a really thorough wash down.
Have you had any nasty surprising when buying a 2nd hand item?