This post is sponsored by Yonanas
Wow the heat here in Queensland has been brutal the past few days, the kids have come home from school so hot and exhausted.  They walk through the door, put away their bags and just head to the fridge for something cold.  Which is a refreshing way for them to cool down after such a long day.
I usually have something ready for the kids to eat when they come home from school.  They are always hungry after school as they haven't had something to eat for a few hours and like most kids usually burn off so much energy between lunch and getting home.   They have an after school snack soon after they get home to leave room for dinner later that evening.  I try and feed them a snack that is low in sugar, fat and salt, like vegetable sticks, healthy muffins, dinner left overs or fruit.  But lately the kids are loving the new ice creamy 'treat' I have been making them.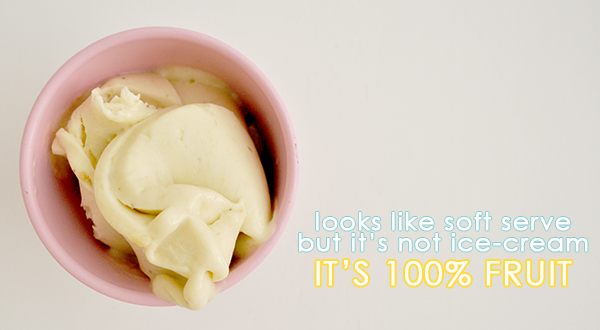 Yonanas is a clever kitchen appliance that quickly and easily gives you a healthy frozen fruit snack.  The magic ingredient is frozen fruit.  Use any fruit – but banana is a great base because of its creamy texture. You can then add to it raspberries, dates, nuts etc. A very healthy, dairy free, low calorie snack with no added sugars or egg. Perfect for people with allergies, dairy intolerance or just to get kids eating more fruit.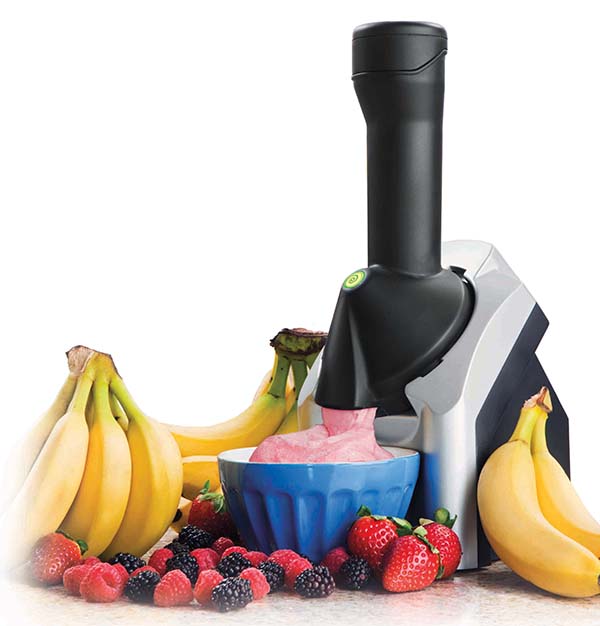 It is best to use spotted bananas, as these are full of flavour.   This is a great way to use up any extra fruit you may have before they spoil.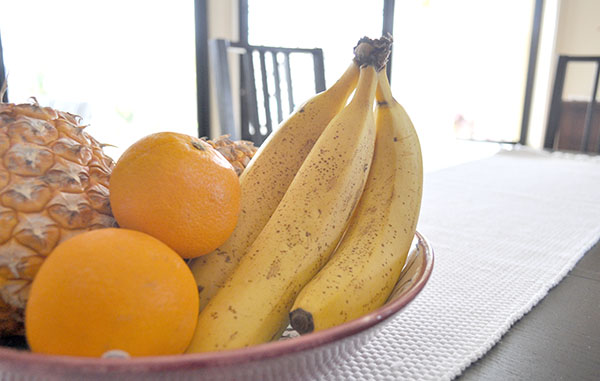 Freeze peeled bananas.  Below I have also peeled kiwi fruit to make a sorbet.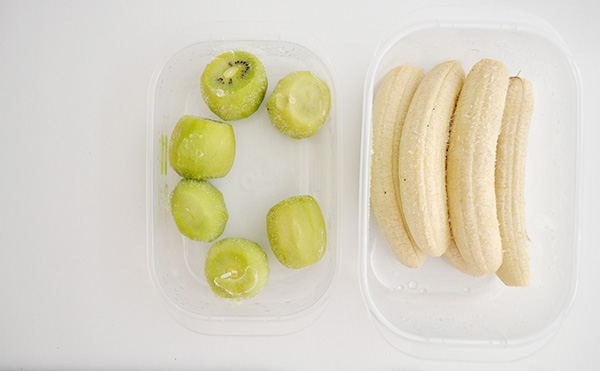 Simply insert the fruit into the chute, push fruit through and it swirls out into your bowl.  It's really easy for the kids to use.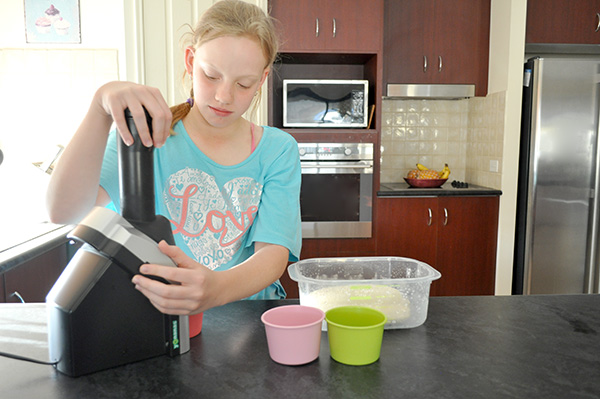 The flavour possibilities are endless and is only limited to your imagination. Gelato cups available from here (non-breakable!)

Banana and dates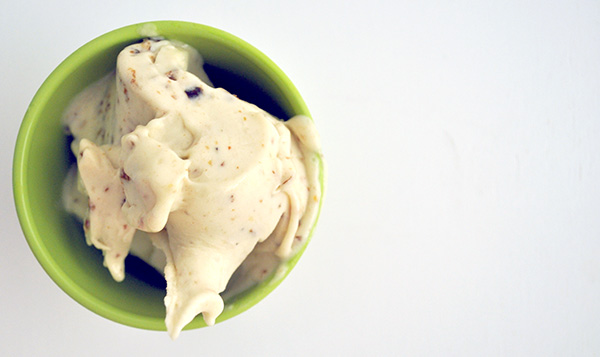 Banana and oreos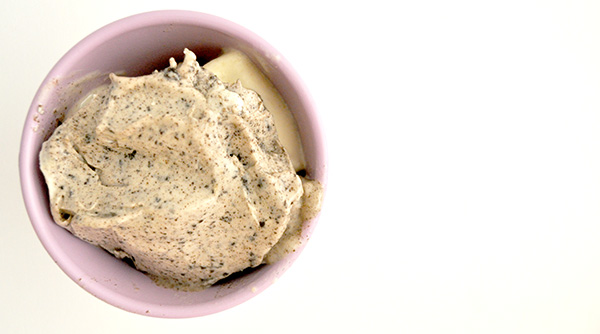 or a mixture of everything, here we have banana, oreos and raspberries topped with almonds. It comes with a recipe book filled wtih over 60 healthy recipes, or find more recipes online.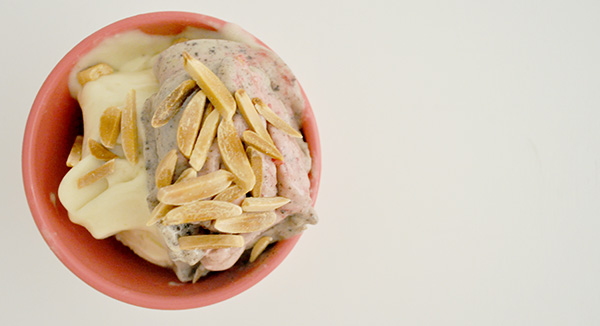 Leave out the banana and make fruit sorbets, mango, pineapple or below we used kiwi fruit.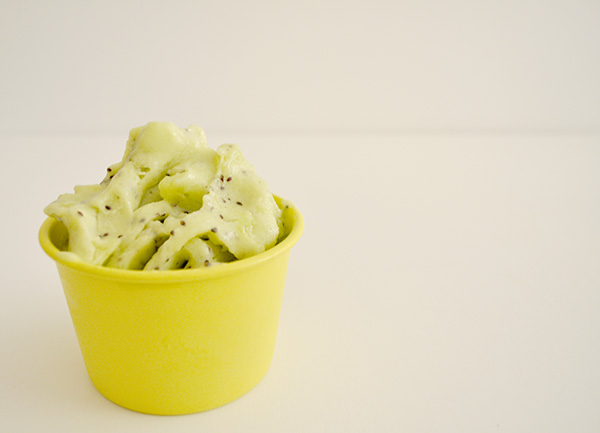 It is really easy to clean and can be placed in the dishwasher too.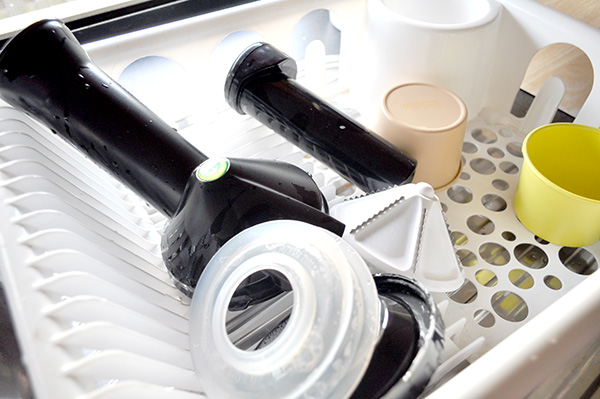 The kids have really appreciated the cool after school treat and I love that I am giving them a snack that is good for them.  I think the Yonanas is a great option for the fussy kids, allowing you to create an ice cream treat that is healthy!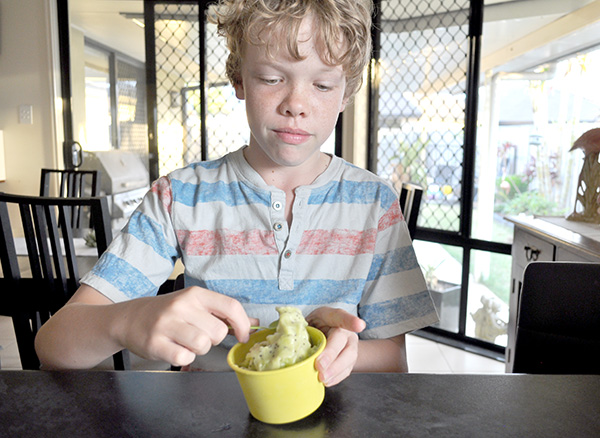 The Yonanas Maker is $89.95 RRP and can be purchased from most major department stores, Target, Myer, David Jones to name a few.  Visit Yonanas website for more information or to order online.


This giveaway is now closed. Congratulations to Leanne B, Kristin A, Laurie J
WIN 1 of 3 Yonanas Makers
Three lucky readers will win a Yonana Maker each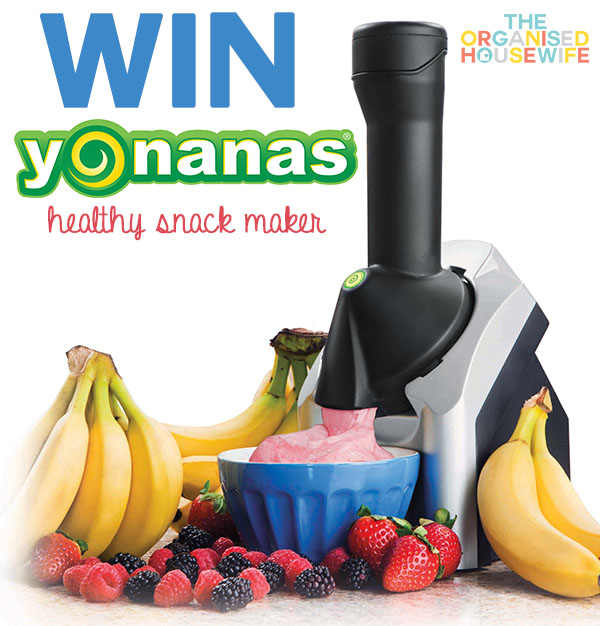 HOW TO ENTER
Share in the comments below how you sneakily make healthy treats for your kids?
This giveaway ends 11.59pm AEST Monday 17th November 2014.

GIVEAWAY TERMS AND CONDITIONS
This post/giveaway was coordinated by The Remarkables Group and run in accordance with my disclosure policy, please read the terms and conditions below

Terms and Conditions:  1. Entries must be made via the commenting system below to qualify, entries on facebook are not valid).  2. Entries close 11.59pm AEST Monday 17th November 2014.  3. One entry per household, open to Australian residents only.  4. This giveaway is a game of skill. The judge's decision is final and no correspondence will be entered into.  5. The prize is valued at $89.95 each 6. Three winners will be chosen.  7. The winners will be contacted by email, please ensure you leave your email address.  8. If I have not received a reply from the winner within 7 days the prize will be forfeited and awarded to the entry judged to be the next best.  9.  The Organised Housewife will take no responsibility for any delay, loss or damage to prizes sent to winners. 1