This post is sponsored by Finish
Grocery shopping…. it's one of those necessary things that need to be done every week.  I write out my meal plans and shopping lists filled with the ingredients needed to make the meals, but there are also a few additional things that I buy without thinking. Items we use daily like bread and milk or pantry staples to make muffins, snacks or a quick meal and dishwashing tablets to clean the dishes.  I don't usually put these items on my shopping lists, I just pick them up as I'm wandering past them as I know they are my everyday essentials.  But there are moments when I write the list and give it to my hubby to go do and I don't write these items he comes home without them.  I like to have these everyday grocery essentials on hand to prepare healthy meals and snacks quickly for the whole family rather than the kids getting tuckshop or hitting the drive-through or ordering pizza.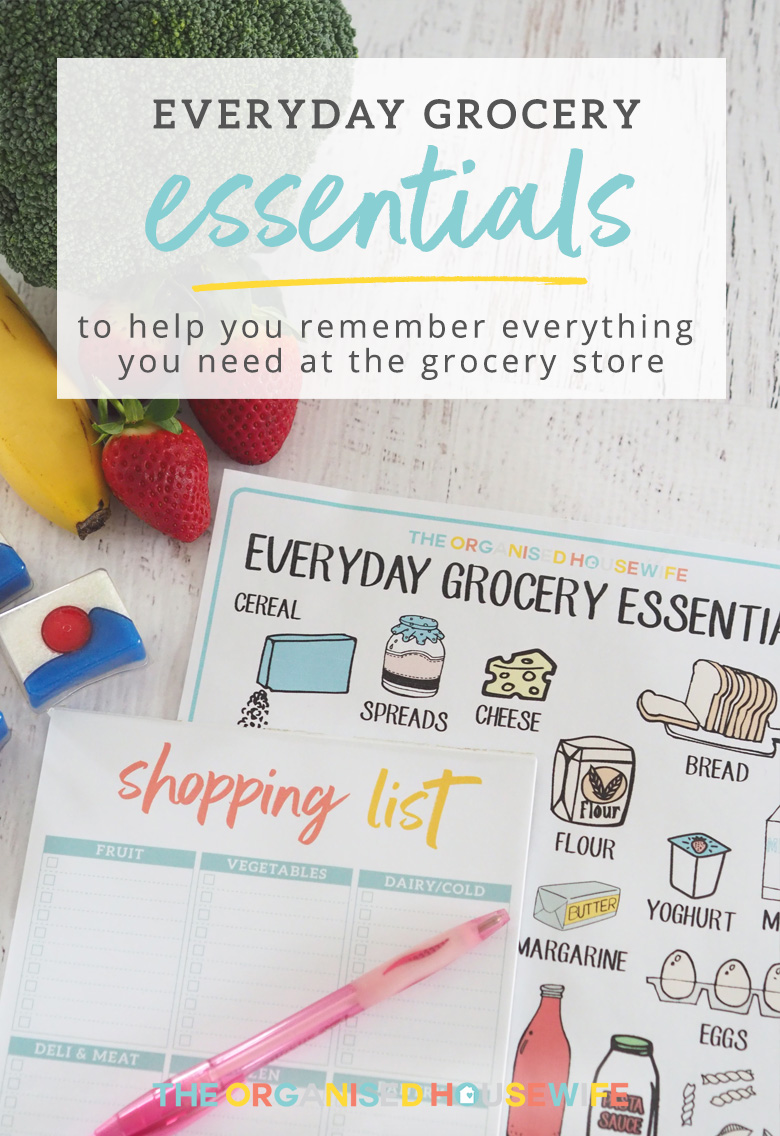 Grocery shopping isn't rocket science, but it can be confusing and if you don't get everything you need the first time you'll be back a few days later more than likely spending more money than you should.  To help you get it right the first time, I've put this everyday grocery essentials list together, available for you to download FREE, thanks to the new and improved Finish Dishwasher Tablets. You know me, I like to make my own homemade cleaners, I've tried several times to make dishwasher tablets, but have been unsuccessful finding they don't clean the dishes very well.  I have used Finish Powerball tablets for years and continue to go back to them as they don't compare to the ones I've tried to make.  The new Finish Quantum Ultimate is now phosphate free, making them better for the environment and giving a better clean than ever.  I find they clean the dishes, even the most dirtiest casserole dishes the first time (even though I don't rinse and scrub my dishes before going in the dishwasher), in my experience gives an unbeatable clean.
I've shared my list of everyday grocery essentials to help make it easier for you to make sure you have everything on hand to make your family healthy meals and snacks for the whole family.  Keep reading for details on how to download my FREE PRINTABLE!!
FRESH PRODUCE
Bread – used most days in our household for lunches.  I purchase 3 loaves, keep a fresh loaf in the pantry and freeze the other two loaves.  Freeze the day of purchase and they will defrost and be just as fresh.  Sometimes I may forget to take a loaf of bread out of the freezer the night before, so I make sandwiches with the bread still frozen, it defrosts by morning tea time.  I also like to have bread on hand for easy dinner nights such as easy dinners on toast (see recipe further down).
Fruit – I typically buy the same fruits all year round – orange, apples, bananas to have on hand for healthy snacks or add to smoothies.
Vegetables -broccoli, cauliflower, carrot and potatoes are staples in our household to add to dinners.
Deli meat – to put on sandwiches along with some lettuce and tomato
Meat – a healthy diet includes a variety of protein sources such as chicken, beef, lamb, pork and seafood.
  FIND RECIPE: Quick Shepherd's Pie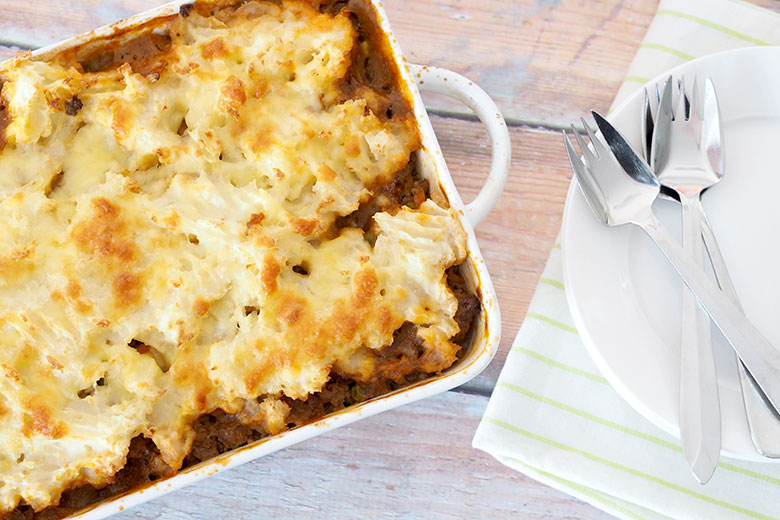 COLD/FROZEN SECTION
Milk – for your daily dose of calcium
Eggs – these are used frequently in my house for all the baking I love to do.  Plus they are particularly handy when wanting to whip up an easy meal, like scrambled eggs, an omelette or quiche.
Margarine – to spread over bread to make sandwiches for lunch
Yoghurt – my kids usually have this as dessert
Ice Cream – in moderation of course!!
Frozen Vegetables – such as peas and corn to add to dinners.
Cheese – to have on sandwiches, in the lunchbox as a snack or sprinkled over pasta bakes for dinner.
  READ MORE: Kids Lunchbox Ideas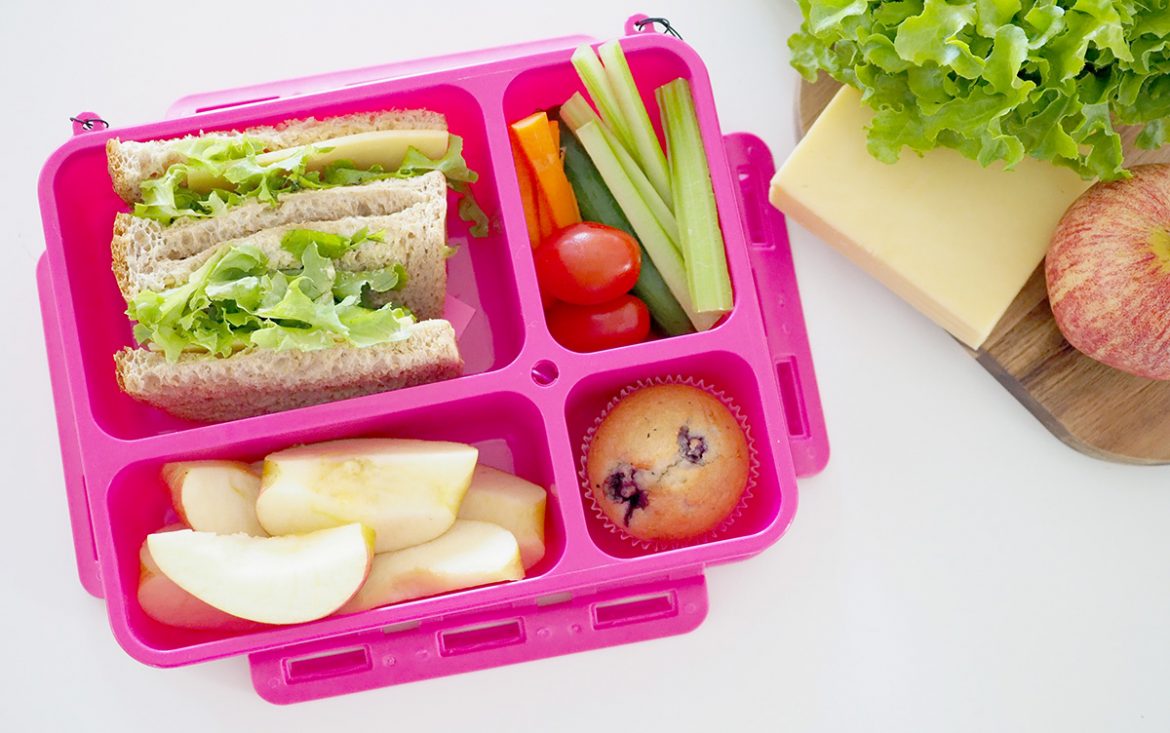 PANTRY ITEMS
Pasta & pasta sauce – My kids love pasta and rice, one or the other features often on our weekly meal plan.  I keep many varieties of pasta in my pantry, it's great to have a go-to meal that is really quick yet filling.
Flour – I'm always baking cakes, muffins biscuits etc, so I always ensure that I have my self-raising and plain flour completely stocked for the moment that I spontaneously want to cook.
Spreads – to spread on toast, crackers or sandwiches
Cereal – for a good start to the day
Tea/Coffee – mum's start to the day LOL!!
Tuna – is a healthy and convenient addition to salads, or on top of crackers and sandwiches.
Condiments – like tomato and BBQ sauce to squeeze over dinner.
Crackers – these are great lunchbox fillers for the days that I do not have any bread. I will pack the kids with a tin of tuna and they spoon it onto the crispbread, or my youngest enjoys a spread.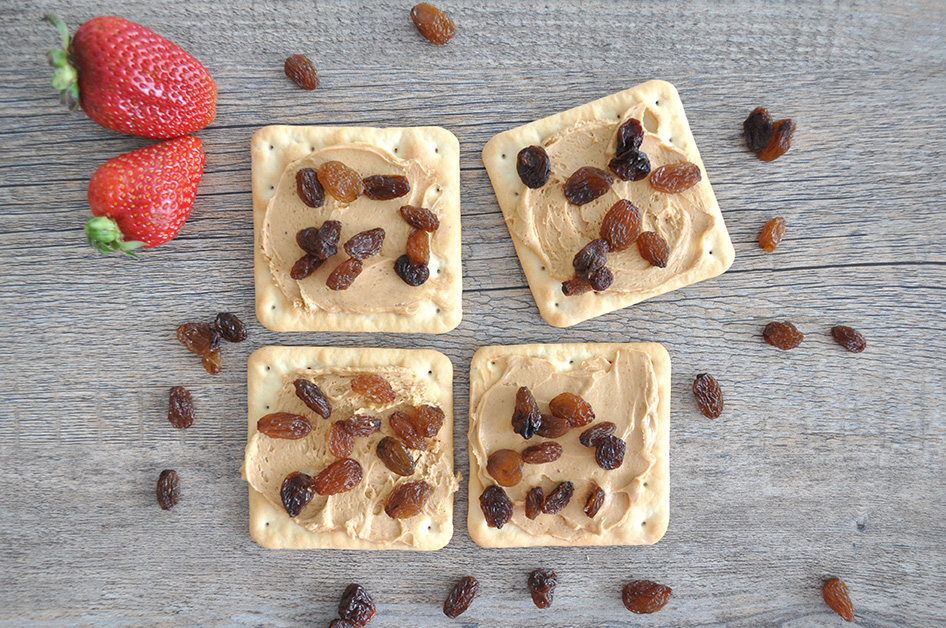 HOUSEHOLD ITEMS
Toilet Paper – can never have too much of it.
Toothpaste – for good hygiene
Personal Hygiene – such as shampoo, hand or body soap, ladies products etc.
Finish Dishwasher Tablets – I'd rate new and improved Finish Quantum Ultimate #1 on Grease / Shine / Stuck on Food. I usually stock up on mine when they are on special.  You will find the new Finish Quantum Ultimate within all retailers, including Woolworths, Coles, Costco and independent retailers.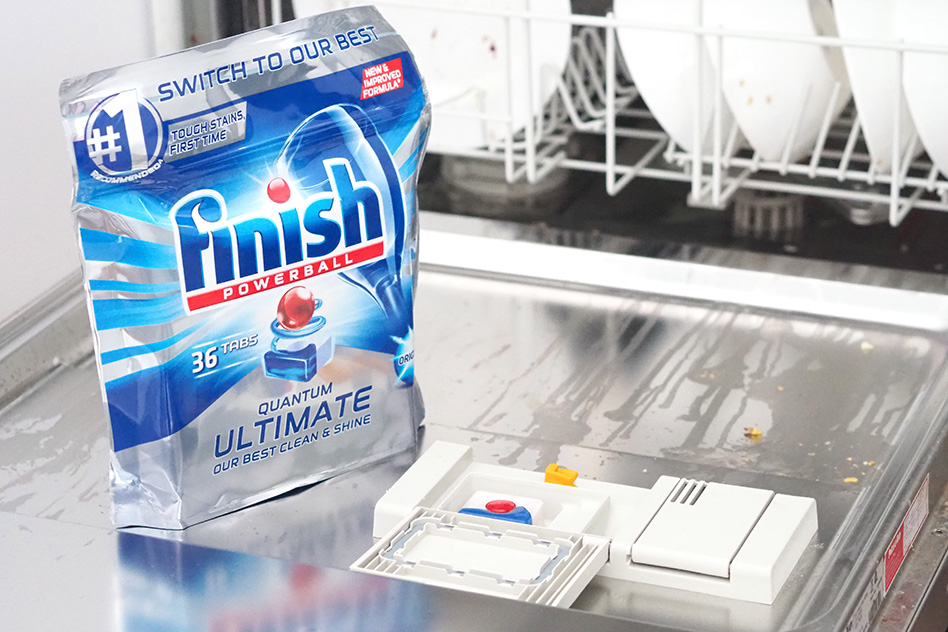 DOWNLOAD EVERYDAY GROCERY ESSENTIALS PRINTABLE
I created this fun Everyday Grocery Essentials Printable to help you remember everything you need at the grocery store. Place it on the back of your pantry cupboard to prompt you when writing your shopping list.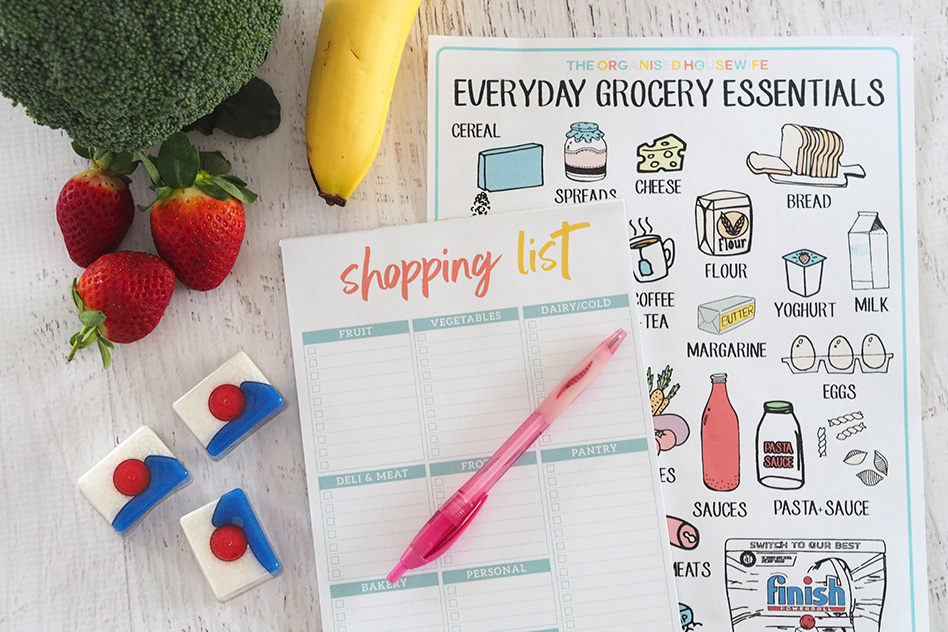 [activecampaign form=49]
Quickly tell me in the comments below, what is the one item you can't be without each week?
This post is run in accordance with my disclosure policy, any product notes not related to Finish are of my own opinion.