Our fridge can be seen in most living areas of the house – dining room, lounge room and walk through area.  When it has bits of paper clipped or attached to the fridge with magnets it begins to look untidy and messy.  It's a personal preference of mine that I prefer not to keep anything on the fridge except for a piece of artwork from the kids and very important papers that need to be dealt with that day.  Eg Notes to go to school or mail to post.
I did have our meal planner and grocery list on the fridge, however with our new pantry makeover I have placed a pin board behind the pantry door.  This is what the pantry door looked like before: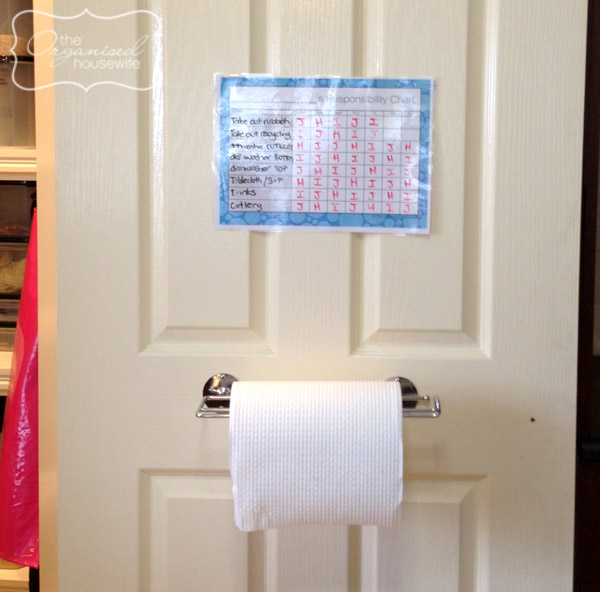 I purchased a cork board for $4 from a local discount store.  I spray painted the frame of the cork board white, placing junk mail over the cork to protect while spraying.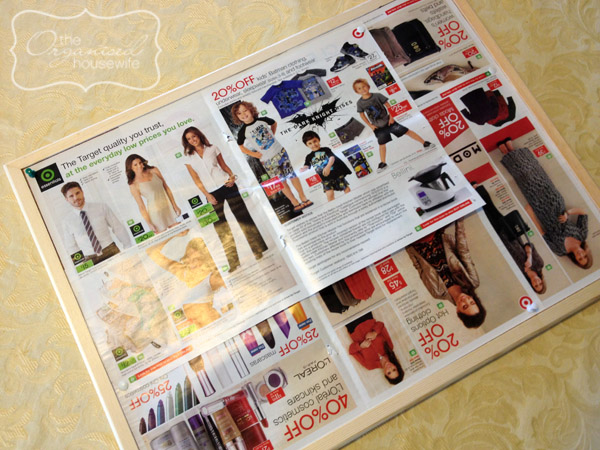 I added 3M Velcro strips to the back of the cork board to attach to the pantry door.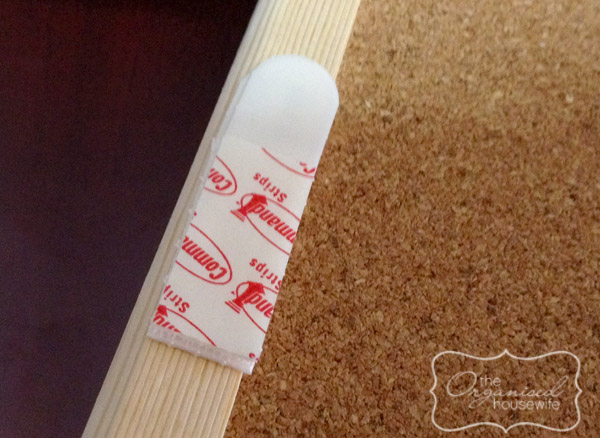 I covered two A5 clipboards I purchased from Officeworks in scrapbook paper.  I found this paper at Spotlight.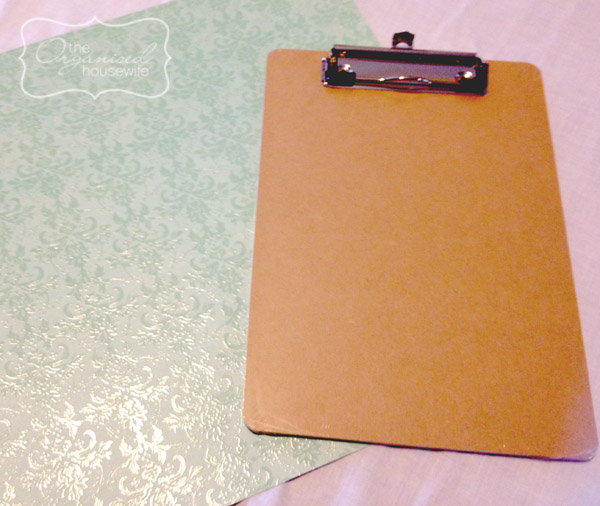 I glued them to the cork board.  The clipboards hold our new weekly meal planner and shopping lists.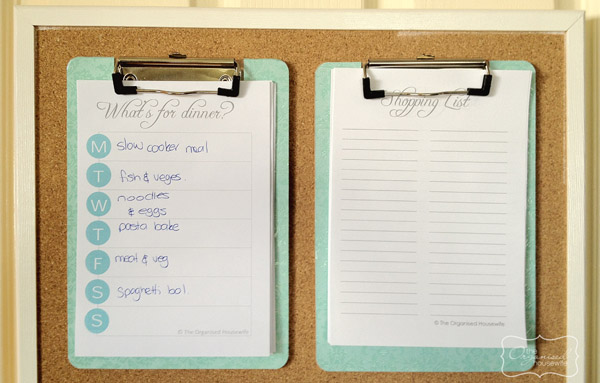 'Whats for Dinner' meal plan & shopping list printable available HERE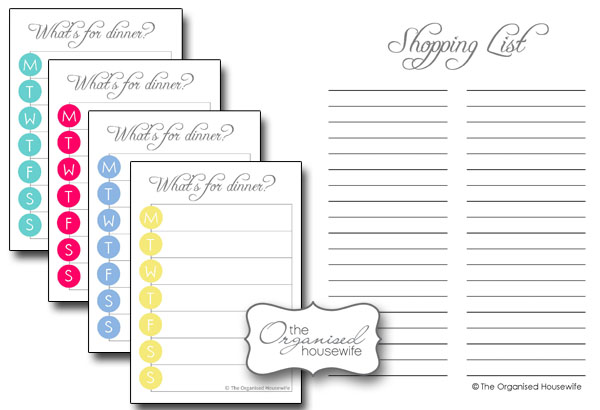 Added the kids responsibility chart, I updated the charts with chevron designs to match the clipboards.  
I also spray painted a used curry tin and glued it to the cork to hold pens and pegs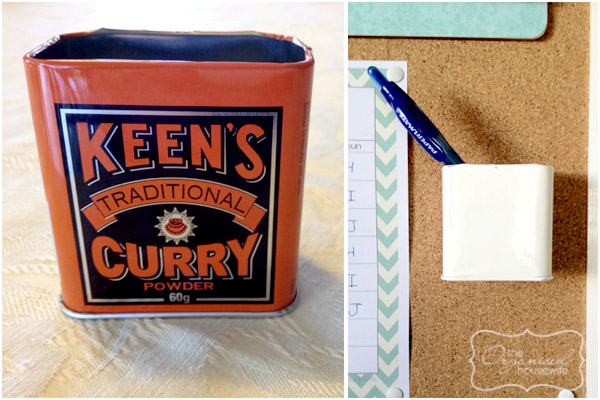 I then added some twine and mini pegs (from kikki.k) to hold recipes I would like to cook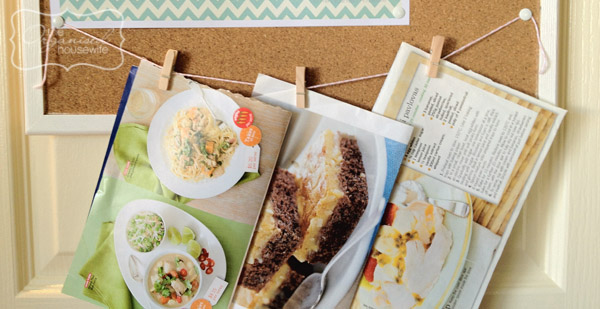 Our end result!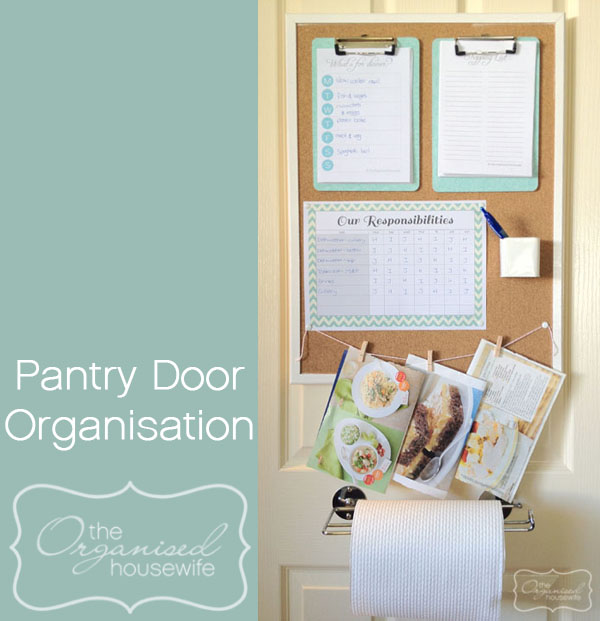 I must admit though after using the shopping list above for the past few weeks, I will be converting back to our previous grocery list, it's so much easier to tick boxes and make sure that I don't forget anything while shopping.