Do pantry spices go bad, how long can they actually be used for, and what can you do with them once they've expired? Let me explain.
Can dried herbs and spices expire, and should they be thrown out and replaced? I had always abided by the expiry date on my spice bottles – after all, I wouldn't ignore expiry dates on other food – that was until a well-meaning follower of mine suggested this might be unnecessary and wasteful. I decided to do some research on how long spices actually last for, and how to be less wasteful with old dried spices.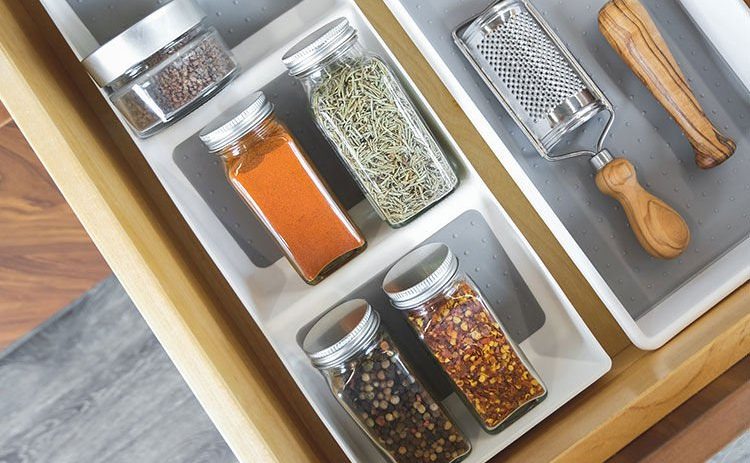 SHOP: This Spice Drawer Organiser here
The one big question that kept banging around in my head when I thought about using expired spices was: Can eating expired spices make you sick? The short answer is no.
How Long Do Spices Last?
The good news is that spices don't really go off, not like milk does anyway. You won't get sick from eating old spices, but you may find they lack the culinary punch you were hoping for. Put simply, old spices lose their flavour. So what is the shelf-life of different pantry spices?
Ground Spices: these spices often lose their flavour quicker than whole spices. Depending on the spice, they can last anywhere from 1-4 years before starting to lose their flavour.
Whole Spices: it's best to buy whole spices as these spices will generally last 3-4 years before they start to lose their flavour.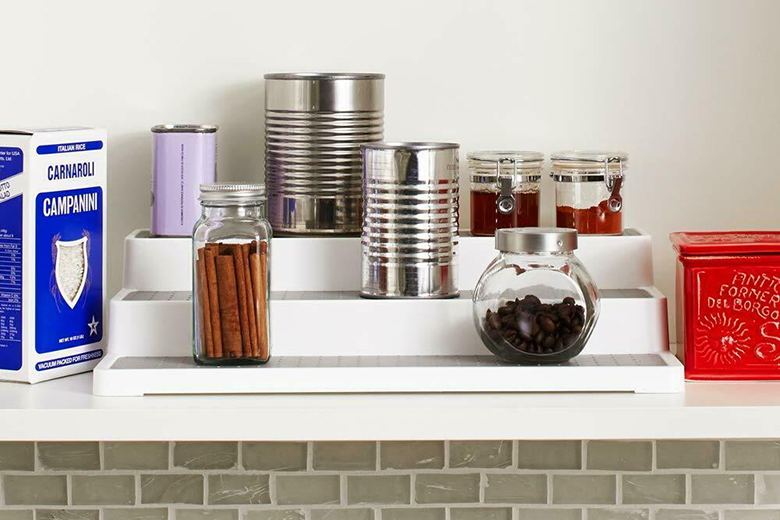 SHOP: This 3 Shelf Spice Organiser here
Tips To Make Your Herbs & Spices Last Longer
If your spices are starting to lose their potency and punch, there are a few tricks for pedalling those gorgeous flavours a little further.
Tip 1: Toast Your Spices
Apparently a gentle toasting of curry powder or your five spice blend is all that's needed to revive the fragrance and flavour. Use a skillet and make sure you don't burn your spices. Allow them to cool and before popping back in the jar for future use.
Tip 2: Fry Your Spices
This is a great tip for when you're cooking! Fry your spices in hot oil right before you cook with them, as this will help to release the aromas of your spices. Cook your meal straight away, using these freshly fried spices.
What About Fresh Herbs?
Tip: Freeze Them!
Now this applies more specifically to fresh herbs (although there are tips here for freeze drying dried herbs). Simply strip fresh herbs from their stems, pop in ice cubs trays, fill with vegetable broth or chicken stock and then freeze. Once frozen, store the cubes in an airtight container or reusable silicone bag like these ones. You can then add one or two into your dinners as needed.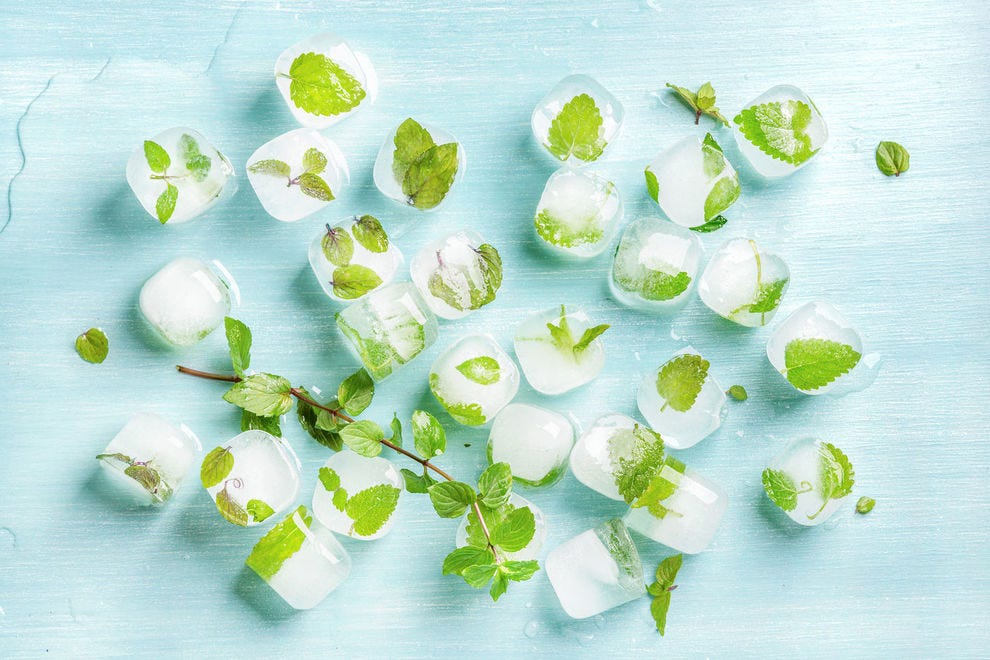 Image source: 10 Best
How To Repurpose Old Spices
Are your dried spices past the point of no return and ready for the garbage bin? Wait! Stop! Before you bin those spices, try your hand at one of these fun ways to repurpose old expired spices.
Create Spice Bags: pack deodorising spices (think oregano and sage) into little fabric bags and hang them them in the garage or linen cupboard – basically anywhere that can get a bit stuffy and smelly. You could also pop one in the bottom of your gym bag or under the car seat.
Handcrafted Soap: homemade soap is beautiful, and makes for a gorgeous gift idea. Use spices like cinnamon to craft your own soaps. You can even use your whole spices which will give your soap bars unique granular bits. If you're wanting to make your own soap, you can check out a tutorial here.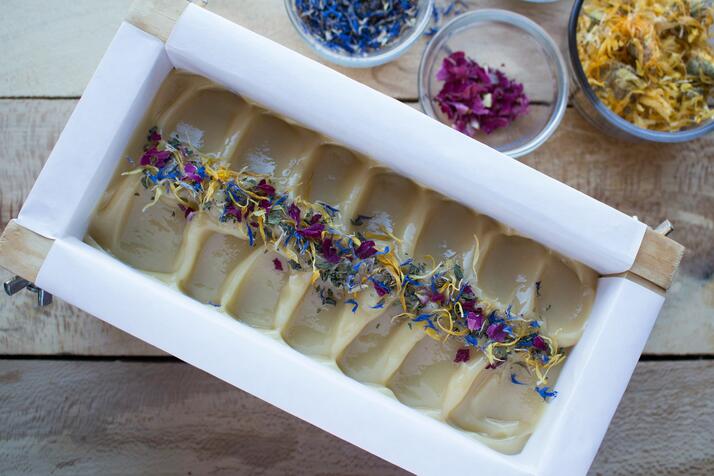 Image source: Mountain Rose Herbs
Make Potpourri: boil a pot of water and add your whole spices – apparently cardamon, ginger, cinnamon and cloves are great for this! You could even add in some citrus peels. The boiling water will help to release the aromas, and then you simply drain the water away and put your spices in calico bags in your clothes drawers, in a bowl on the table, or package them up for a sweet gift idea.
How long do you keep your spices for?
---
Pin this image below to Pinterest!