I'm sure by now you've heard that Queensland is ditching plastic bags from July 1st.  We're finally joining places like Canberra, Tasmania and Darwin who have been doing this for a long time, but I can't help but feel a little lost! I've been repurposing the grocery plastic bags as small bin liners for as long as I can remember, however, I am completely supportive of the changes and the positive impact it will have on our environment!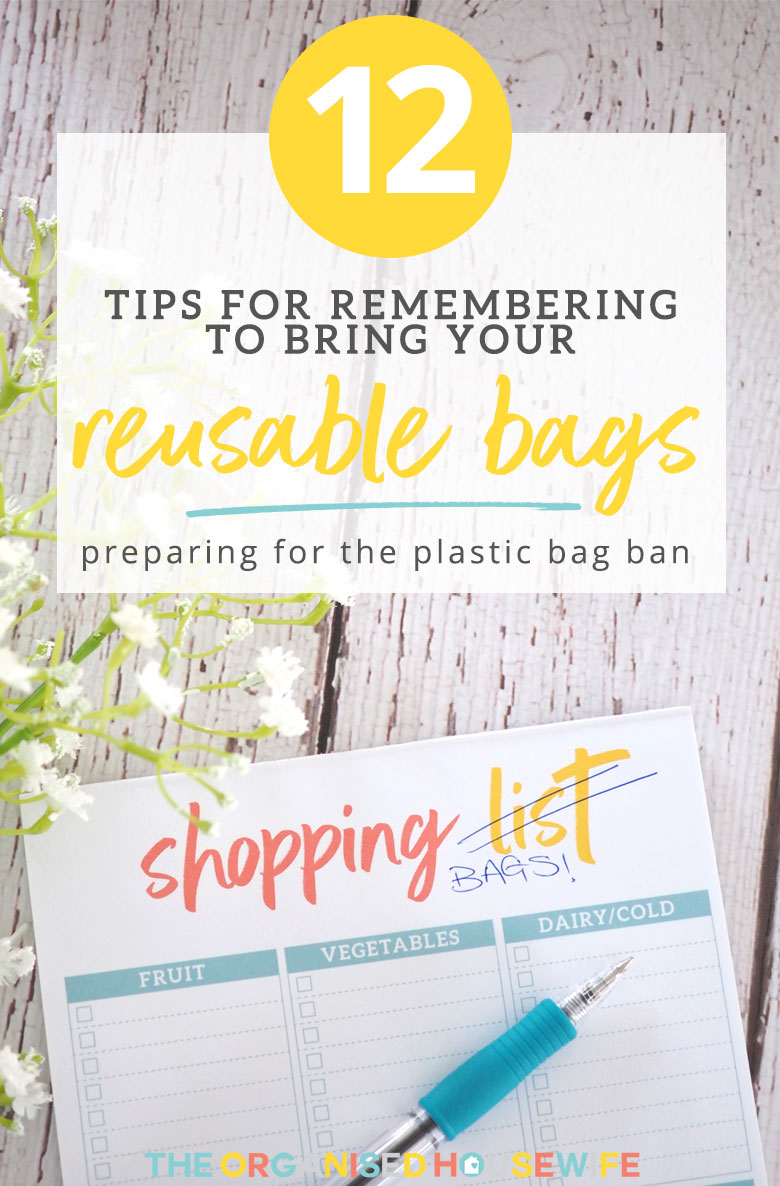 ---
Plastic Bag Ban – What You Need To Know
Here's everything you need to know about the plastic bag ban, and how to prepare for it.
The plastic bag ban applies to lightweight plastic shopping bags, such as the grey or white ones you find at supermarkets. Retailers will still be able to supply "heavyweight" plastic bags, such as the thick yellow ones from JB Hi-Fi or Aldi, free or at an additional charge.
COLES & LIQUORLAND – While the ban isn't in place in Queensland until the 1st of July, some selected Coles supermarkets have already removed plastic bags. All other Coles supermarkets and members of Coles Group, including Coles Express and Liquorland, will phase out plastic bags on July 1st. You will be able to purchase reusable plastic bags for 15c at the checkout, or reusable cooler or cotton bags for multi-purpose use. Liquorland will provide free brown kraft bottle bags, along with 6-bottle wine bags. These will be free if you are purchasing more than 5 bottles or $1.00 for less than 5 bottles.
WOOLWORTHS, BWS & BIG W – From 20th June, Woolworths is phasing out plastic bags in all Woolworths Supermarkets, along with BWS and Big W. Instead, 15c re-usable plastic bags will be available for purchase, or reusable cotton bags will be available for 99c. Woolworths is planning on reducing plastic usage overall, including the removal of plastic straws from sale and also limiting the amount of plastic packaging for fruits and vegetables.
It may sound like retailers are just being money-hungry by charging for plastic bags, but it's not that way at all! The Queensland Government has warned that "A retailer who is found to be supplying the banned bags after 1 July 2018 may be fined up to $6,300 per offence."
---
Where to buy reusable bags
You can purchase bags directly from the supermarket, I have been using these Market Bags from Jack+Jules for some time now, usually when I visit the local farmers market as they too are bag free.  I like them because they store really well in my handbag, and keeping them in there means I always have one with me!
MARKET BAGS – These reusable bags are strong, sustainable and washable. Available in a pack of 3 or 6  in a variety of colours, they come in a convenient pouch (6 pack is enough for a whole shopping trolley of groceries). The bags expand at the base for easy packing and can easily be stuffed back into their pouch for storage. These bags are extremely durable and washable, are are even able to contain minor spills (handy when that jar of olives opens before you get home).  Being eco-friendly has never been so easy or so fashionable!
  Market Bags are available online here- up to 40% off select products until 30th June!  Follow Jack+Jules on Facebook and Instagram.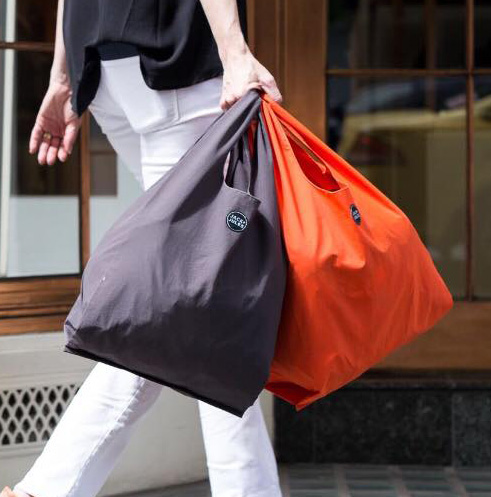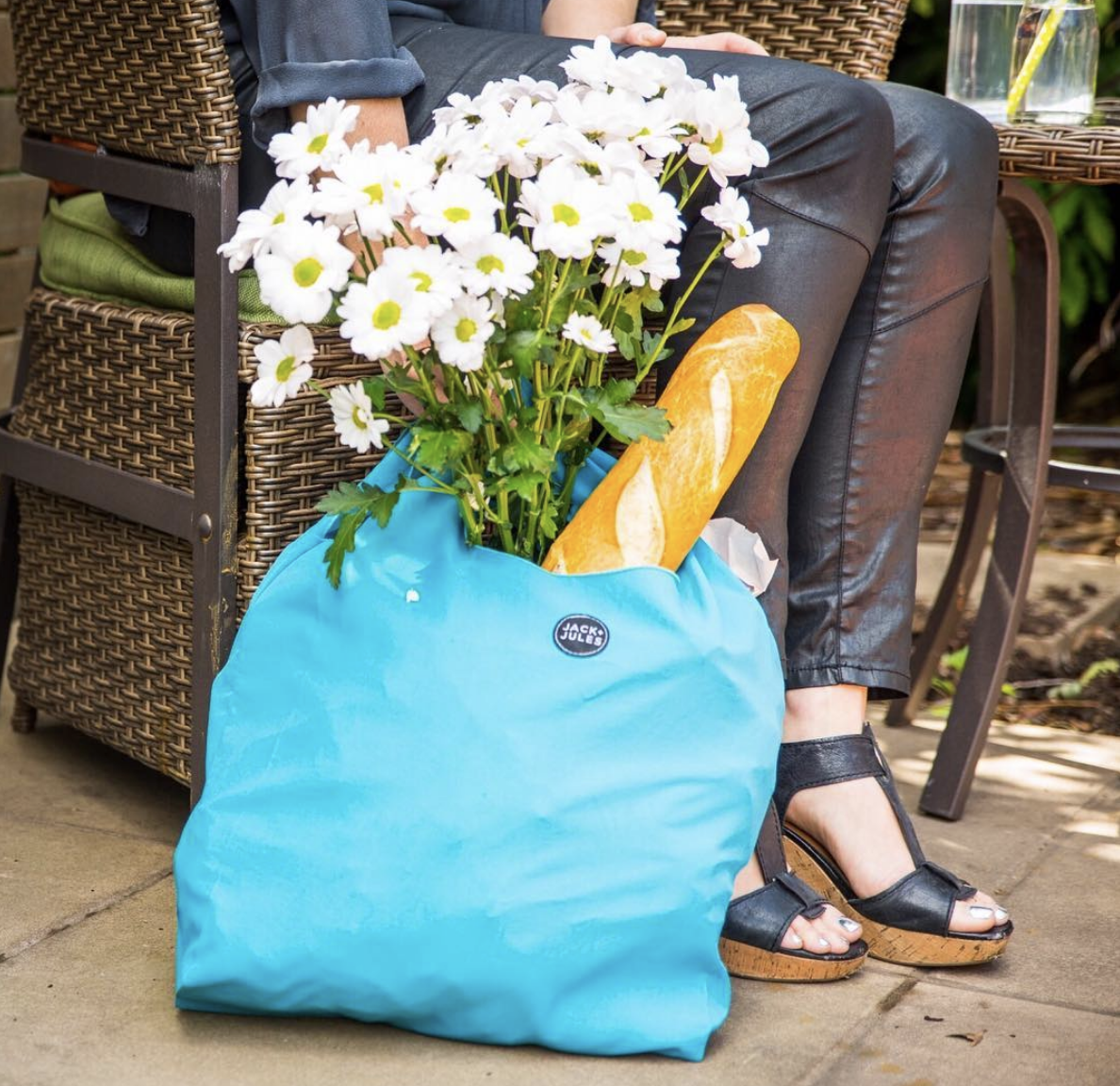 PRODUCE BAGS – Perfect to use in place of disposable plastic bags when shopping for fresh fruit, vegetables, herbs and bulk goods at the supermarket and markets. The set contains 2 muslin bags and 2 net bags with drawstring closures, perfect for mixed produce.
  View this range of product and shopping bags available online here.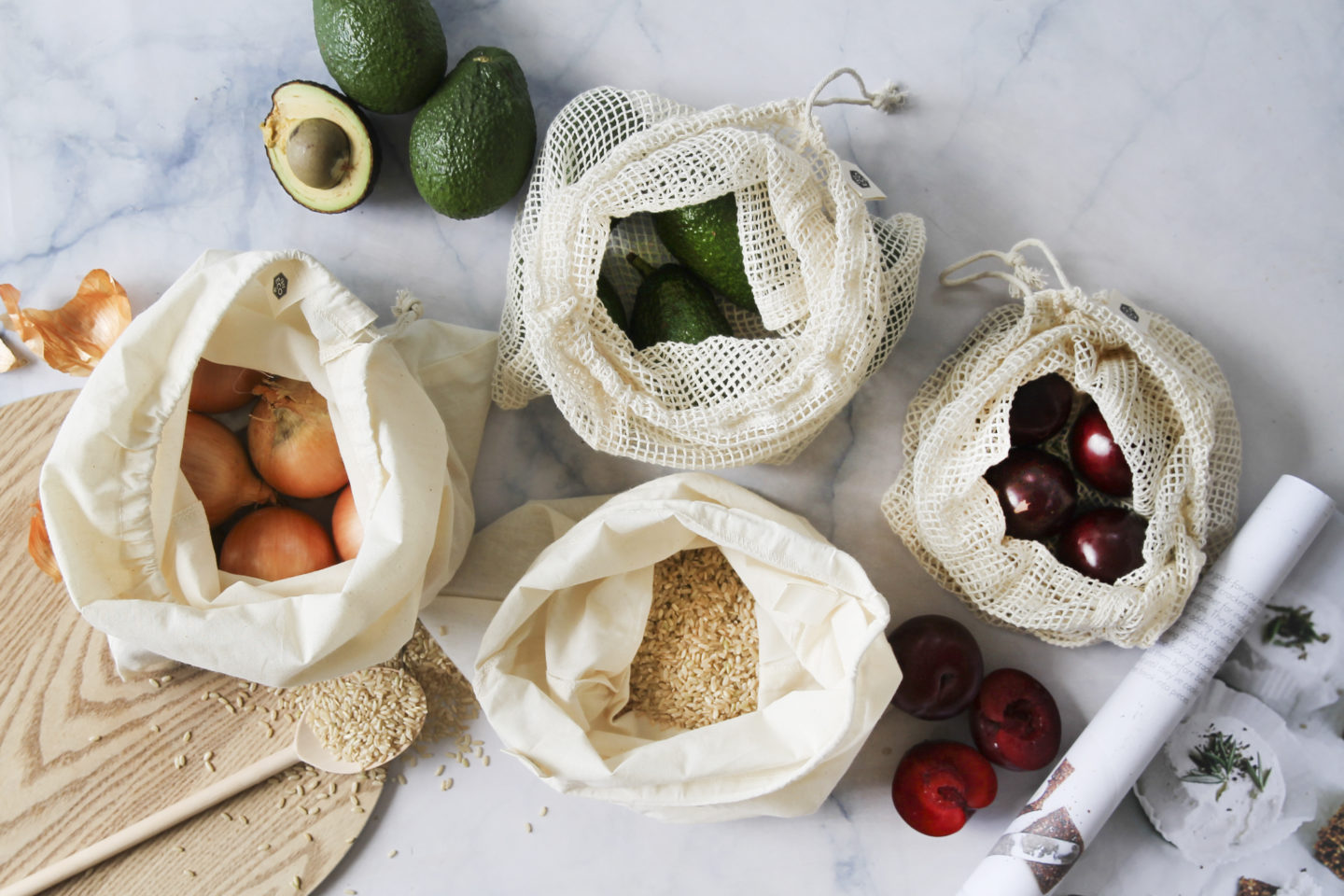 CANVAS BAGS – These sturdy canvas bags are constructed to fit your groceries inside without the need to use any plastic bags. The bags are roomy inside and will carry an average of 3 standard bag loads. The large tote's have 6 internal pockets to keep things organised. A real life saver for things like milk, drinks, tubs, celery, baguettes, bottles, flowers. Thin plastic produce bags will be a thing of the past with the gorgeous organic cotton produce bags which are great for herbs, fruits, veggies, nuts, breads.
  View our range of eco-friendly products and shopping bags available online here.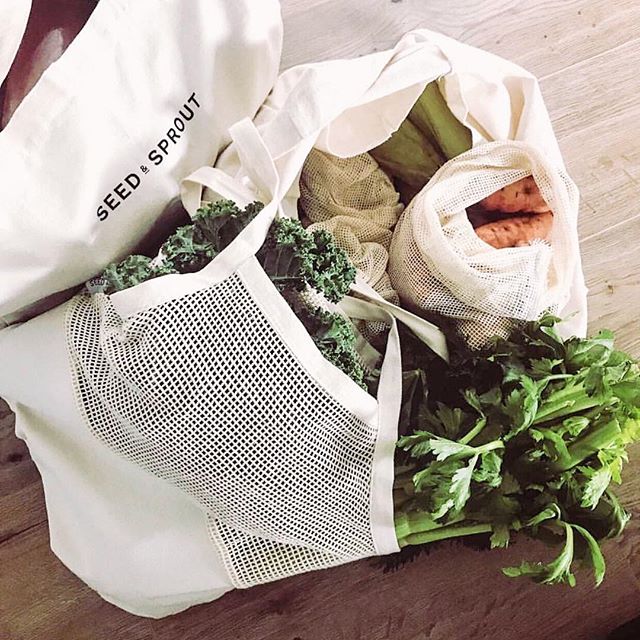 ---
12 Tips for an Easy Transition to using Reusable Bags
My local grocery store started trialling the bag free process back in April.  I have forgotten my bags on a few occasions, but I've now managed to train myself to remember my bags. I've recently learnt the last tip listed – technology is getting so clever!
Always start your shopping list with 'bags' so you remember to bring them with you when you shop.
Put your reusable bags back in your car or bag after you unpack your shopping so they are ready for next time. If you own two cars, keep bags in both cars.
Hang them somewhere convenient, like your key hook or near your front door.
Always keep one in your handbag for the quick duck into the supermarket.
Make it personal – Try sewing or knitting your own bags. Then you'll be so eager to show them off that you won't forget them!
If you remember you've forgotten your bags while your shopping, put your trolley aside and duck out to the car. After losing your place in line a few times you will start to remember those bags!
Go Aldi style, pack everything back into your trolley (bagless) and load into the bags when your back at the car. I've seen people do this!
Forget the reusable bags altogether and keep/take a wicker or laundry basket in your car boot to transfer the groceries into from the shopping trolley.
If you pop in at a relative or friends place on the way home and have a small amount of shopping with you that needs to be kept in the fridge or freezer, put your keys in the fridge or freezer with the goods. Great if you stay longer than expected! (From reader Chris)
Have different coloured bags for particular products, ie a green bag for produce, red bag for meat and another colour for household items.
Put a note on your dashboard, "don't forget bags!"
Get ready for this one….. if you have an iPhone you have "reminders" which you can set to alert you when you "arrive" at a location. ie say "Hey Siri, remind me when I get to Woolworths (and say your suburb) to remember my shopping bags". Go into location settings in the reminder to check that it's the correct location.
  My Shopping List notepad is available in my shop here.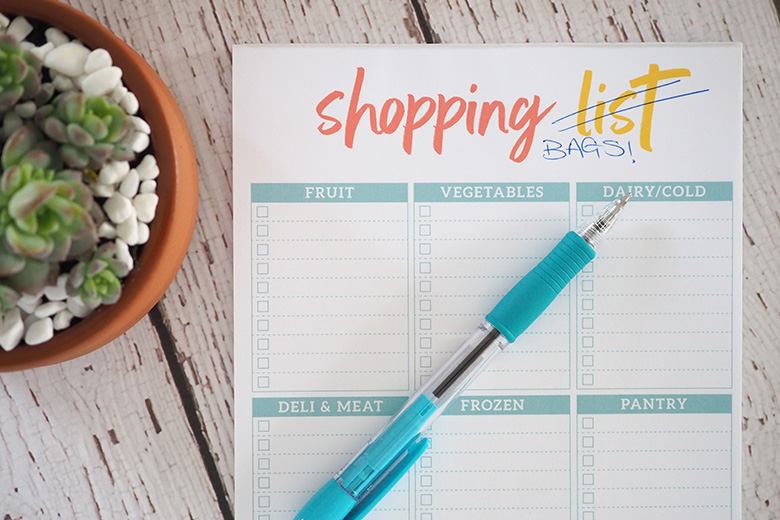 Do you have a top tip to remember to take your shopping bags with you?
Help save our planet one plastic bag at a time!