This post is sponsored by Howards Storage World
My beautiful Miss 10 (soon to be 11) is growing so very quickly, she thankfully has her dad's genes as she is already the same height as me.  I imagine all my kids will tower over me in merely a few years.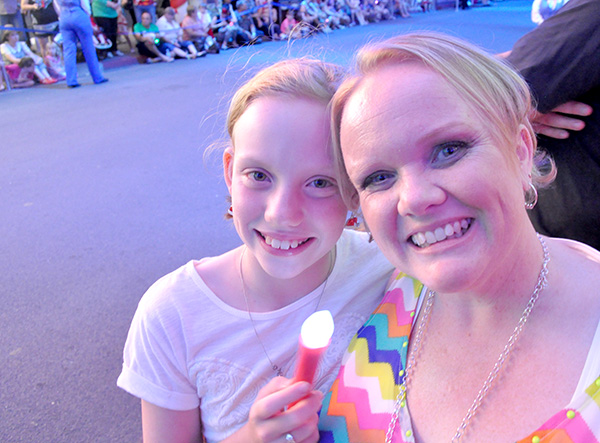 Last year I reorganised the kids wardrobes, they are all functioning fine, except for Miss 10's.  There were a few reasons her wardrobe was no longer suitable for her.
I try to stand by my 'perfectly imperfect' standard, however Miss 10 struggles with keeping her room and drawers tidy and needed a different solution
She is growing up and now wears beautiful long dresses that didn't fit properly in her wardrobe
The top of her wardrobe was hard for me to reach and keep tidy.  It had become a dumping zone
I wanted to create a little area for her jewellery and skin care
WARDROBE BEFORE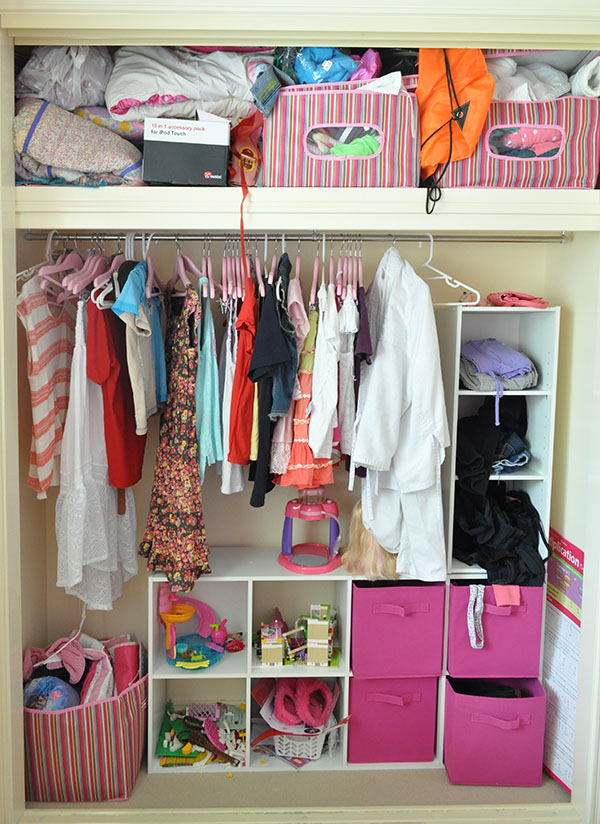 Before she returns back to school I want her wardrobe to be functional, to store winter items tidily away, to be practical for a growing girl, easy for her to keep it tidy and have an area for her jewels.  The current wardrobe set up was basic, but didn't suit the changes I had in mind.  My lovely brother-in-law helped me to remove the shelf at the top of the cupboard so I could then design a modular system to fit the wardrobe. Removing the shelf wasn't too much hard work, then we had to patch up and paint the wall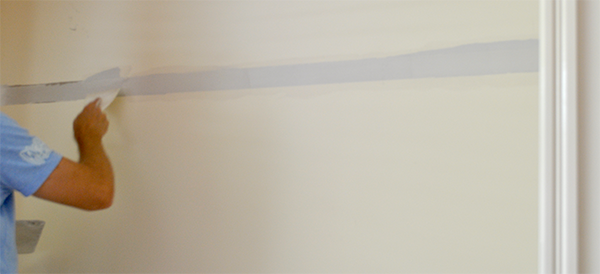 I measured up the wardrobe and had a basic idea of how I wanted this area to function.  The team at my local Howards Storage World were really helpful and helped me to design a functional space.  Shelving was suggested for the whole wardrobe, but knowing my Miss 10, it's hard for her to keep clothing on shelves tidy.  I preferred to have drawers so even if it does get messed up it is still organised within the drawer and much easier for her to find what she needs. I found in her previous wardrobe if she wanted a pair of shorts at the bottom of the pile, a few of the shorts would end up on the ground and then I would be confused if they were clean or dirty.  With the drawers at least the clean items will all stay in the drawer.  I'm not overly fussy on having to have all the items in the drawers neatly folded (it would be preferred), but at least they are organised together.
The beauty of using the Elfa Shelving is once the back panels are in place you can simply swap, change or add in additional shelves and hanging space whenever needed, really you are only limited to your imagination. Plus this system is not just limited to the wardrobe, you could use it in the office or garage too!  Pop in store and one of their friendly staff would be happy to sit with you and design your new organised space.
This is the design I ended with (find more ideas here)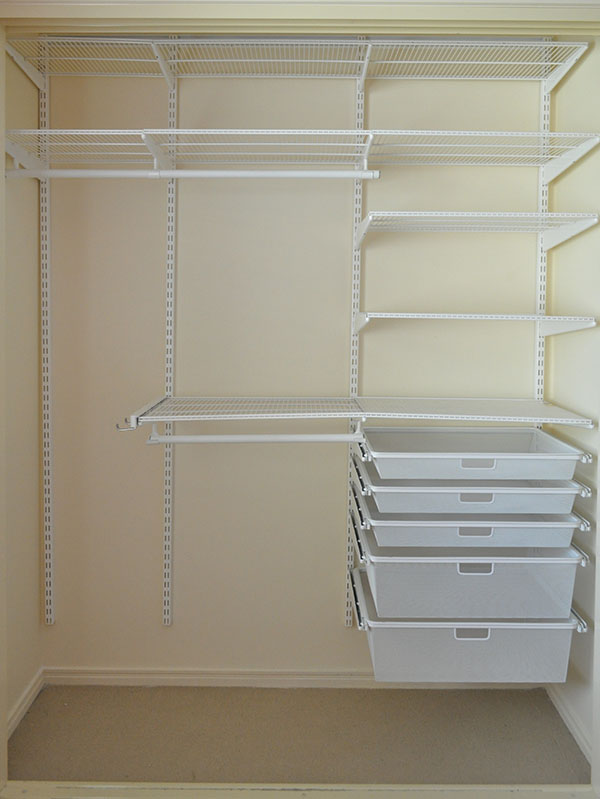 Now the shell of the wardrobe was in, I could start filling it up, this is the fun part!!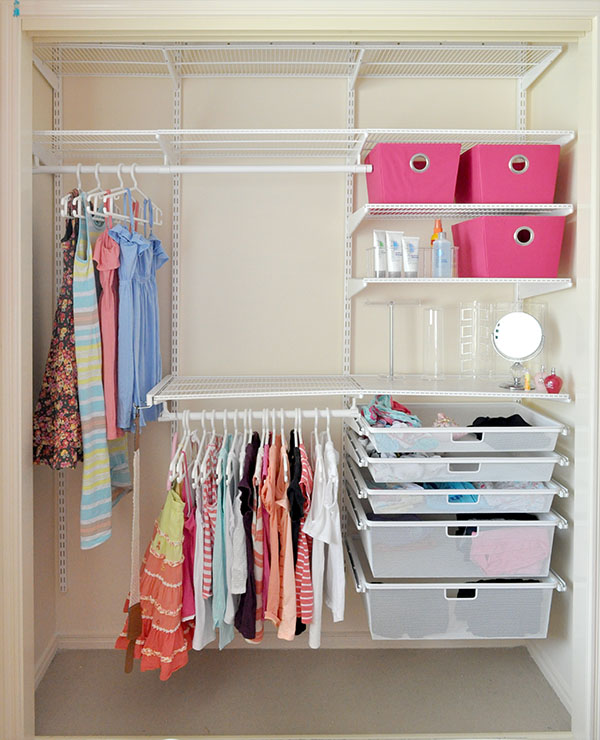 AFTER WARDROBE
I am so pleased with how this has turned out, this will be so much easier for her to keep tidy. The spare hanging storage above her lego and barbie is for her school uniforms (which for privacy I have removed from the photo).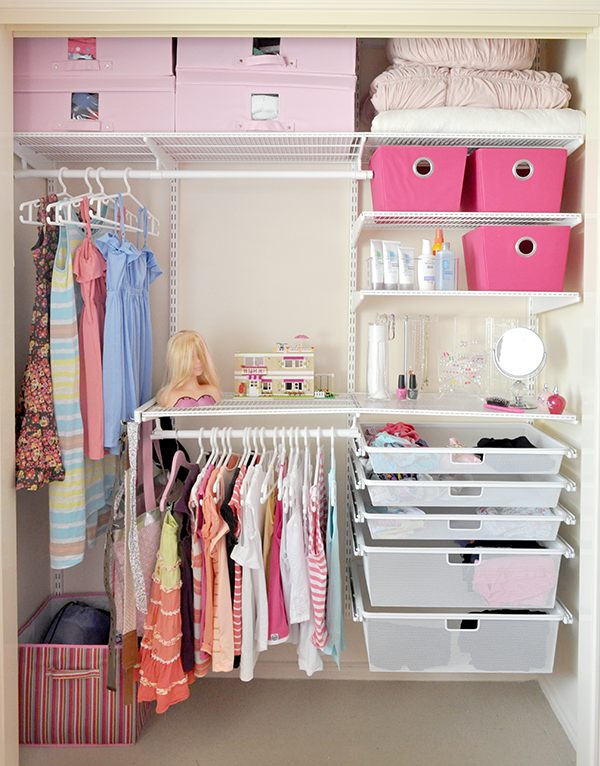 This wardrobe does have doors, I have just removed them for the purpose of taking the photos to show you the full wardrobe space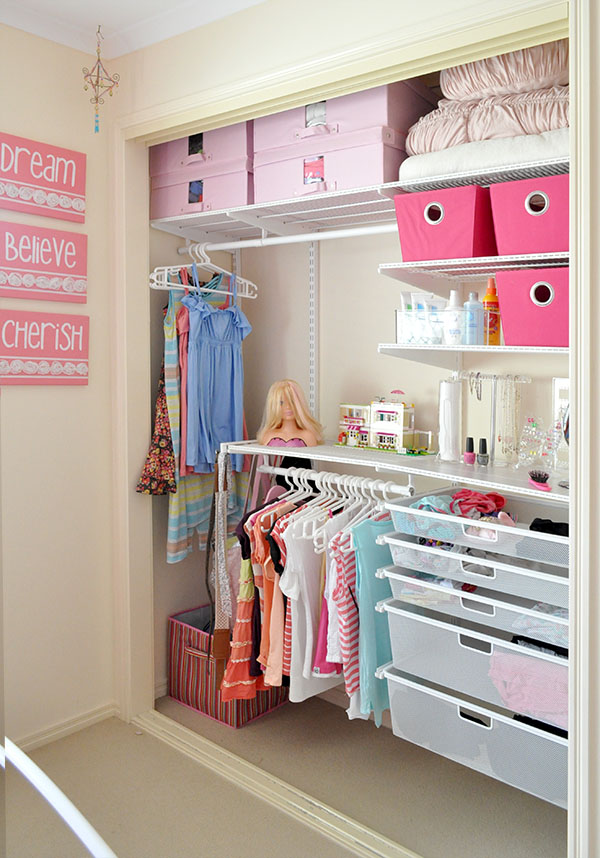 At the top of her wardrobe she has her winter quilt set and blanket, along with her winter clothes in two of the toy storage boxes and in the other two boxes she is keeping her treasured items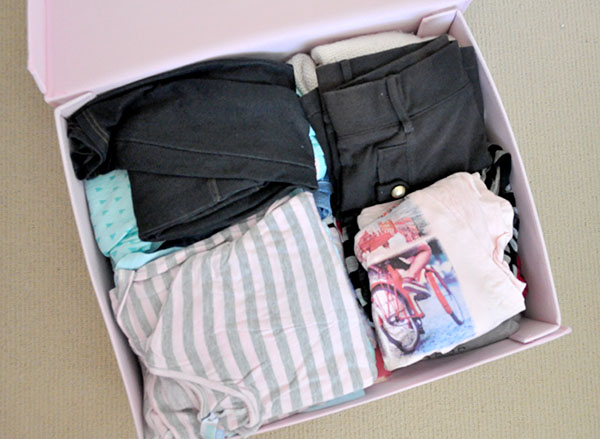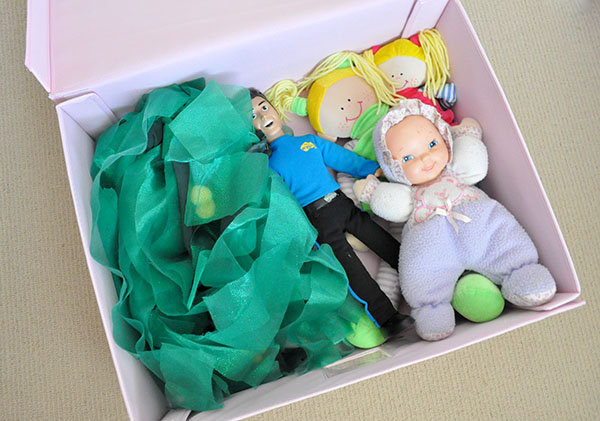 In these storage totes I have put her sleep over items such as a pillow cover, make up bag which has a hairbrush, hair ties, soap, sunscreen etc. Another tote stores swimmers and the other has her hairdryer and straightener.  Now that she is in her tween years her skin is changing and she needs to look after it keeping it clean and moisturised.  At the moment she is using products from Avon's Clearskin range, tidily stored in the 5 compartment organiser.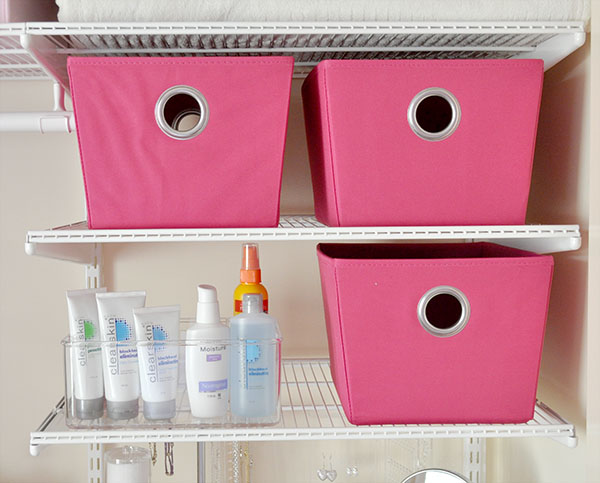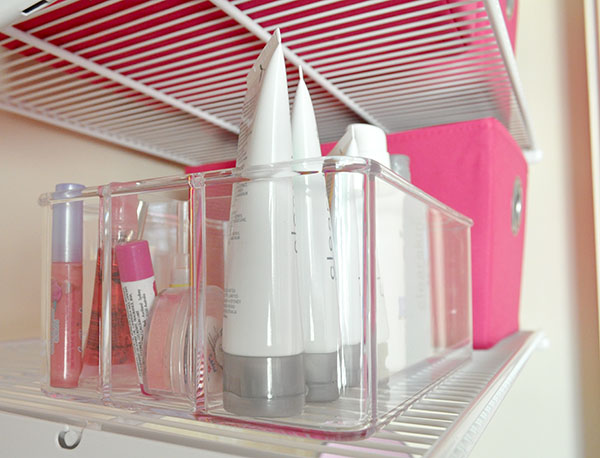 I love this little space that she can clean her face, apply moisturiser, store her perfumes and jewellery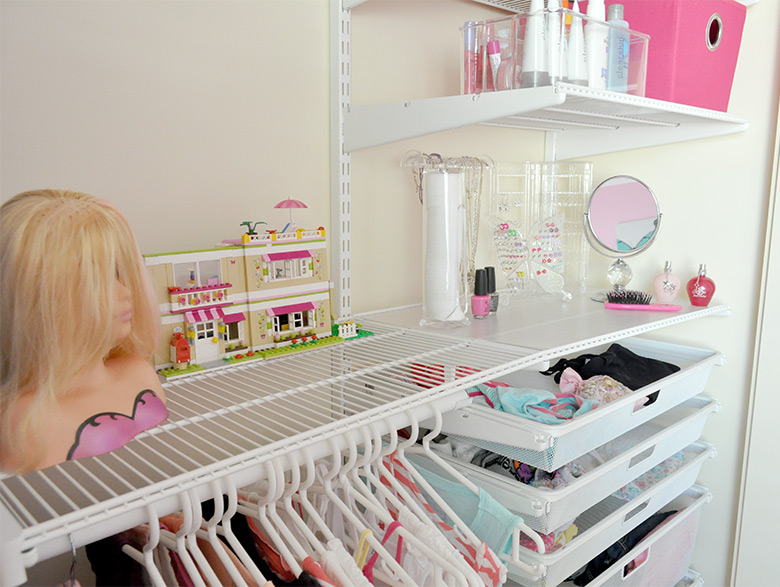 Cotton Pad Dispenser keeps the cotton pads tidy and dust free, bling mirror so she can see her face, necklace holder for her jewels and earring screen for her ever growing collection.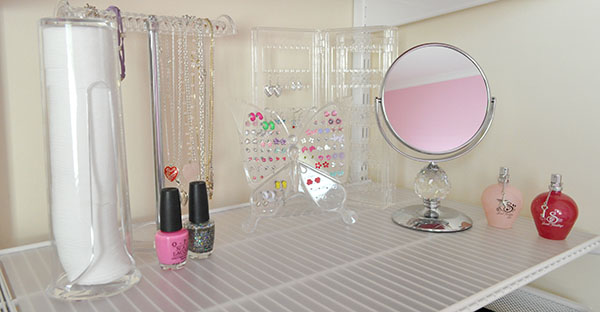 I upgraded her coat hangers from the kids size to adult size, this way none of her clothes should slip off the hangers.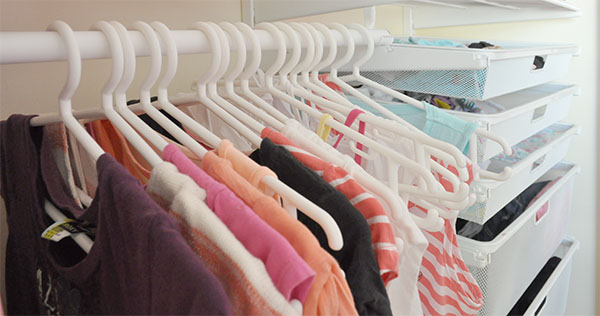 This hook feature at the end of the shelf will keep all her belts and bags tidy and off the floor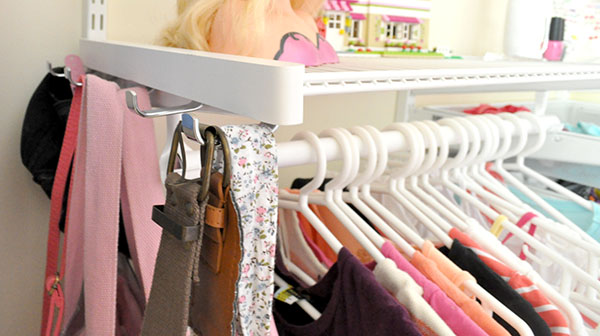 Her short folded in her drawers, hopefully like this she can just pull up which one she wants and it will stay tidy.  But as I said above, if it does become messy at least it's confined to a drawer and still looks tidy when the drawer is closed.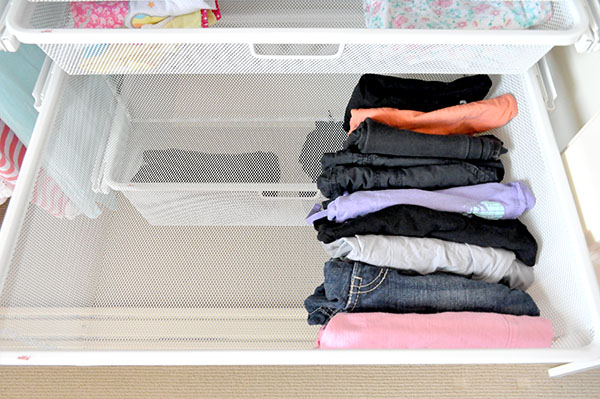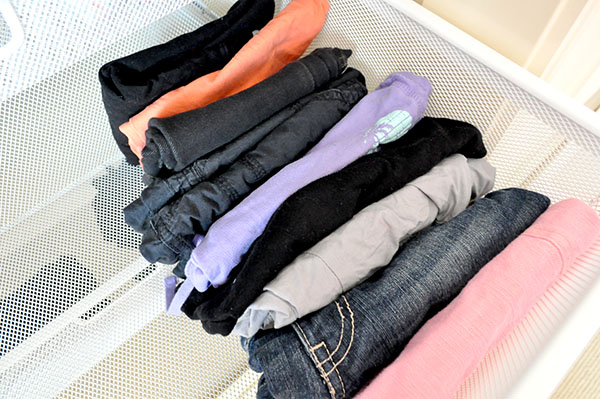 Underwear, singlets, crop tops and socks in the drawers.  I have never paired socks together.  Instead I make sure I buy the kids plain white socks for school, same brand, no colour so they can be easily matched up.  This saves so much time when putting away the washing.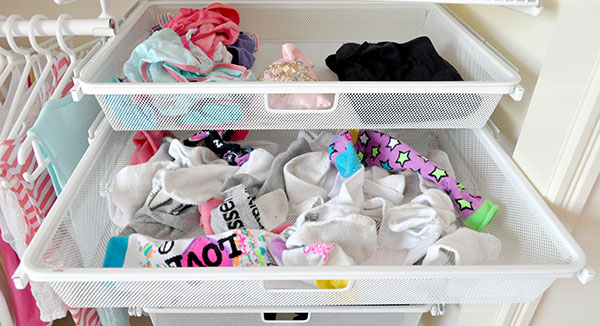 I am really pleased with how this wardrobe has come together and so far Miss 10 has kept it spotless and she is now remembering to look after her skin with her new little jewels and skin care station.
The total price of this Elfa System was $1,261.
Disclaimer:  This post is sponsored by Howards Storage World, coordinated by Nuffnang and run in accordance with my disclosure policy.