Keeping the kids toys tidy and organised starts with good storage solutions and the key is to make it really easy for the kids to place everything back where it belongs when they have finished with it. I've found some clever toy storage idea's for train tracks, hope they inspire you!
Toy Storage Idea: Train Tracks
Reader Letitia sent in this picture of her clever solution for train track storage. She uses under bed plastic shoe boxes from The Reject Shop.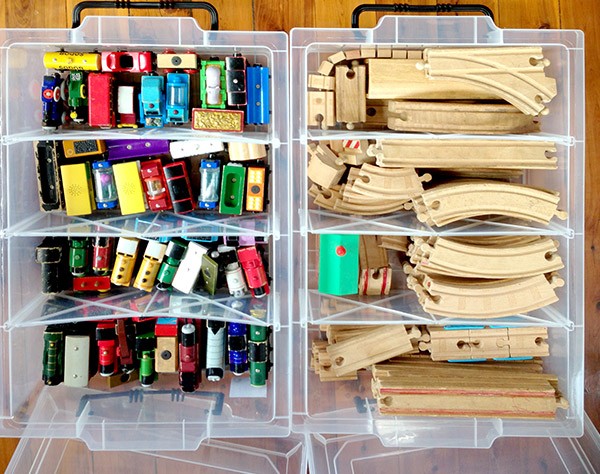 I stored my kids train sets in the baskets in our Ikea Expedit.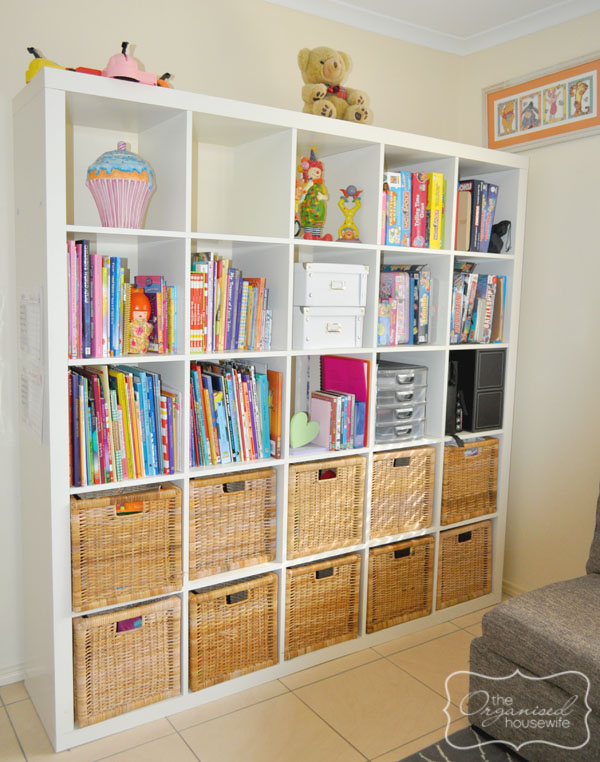 I tried searching for an Australian stockist of this trundle, but couldnt find one. Most Bed shops sell underbed trundles, which can then be adapted into toy storage. image credit unknown.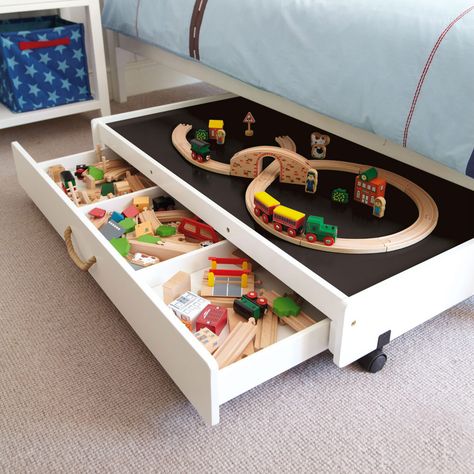 Use a couple of Ikea Grundtal knife racks to hold trucks and trains for easy access. Idea found via Just a Girl.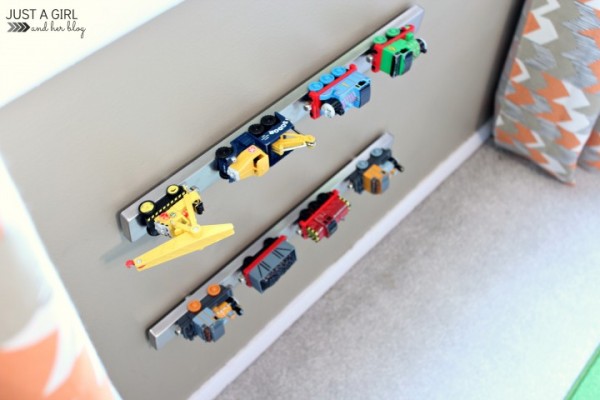 Train tables seem to be very popular, I've shared some links to Australian stockists below. Love Grows Wild has used the table and similar ikea storage unit to organise kids toys.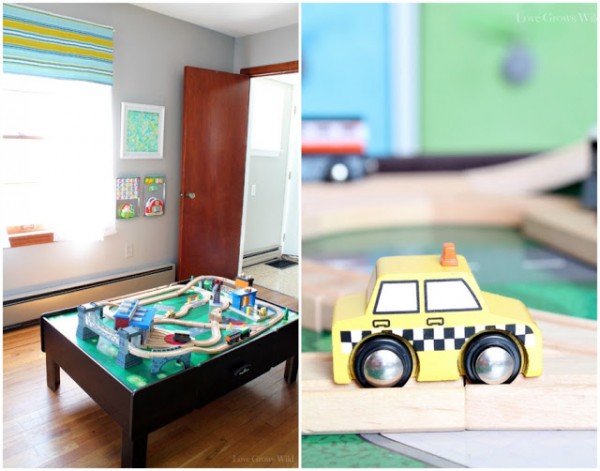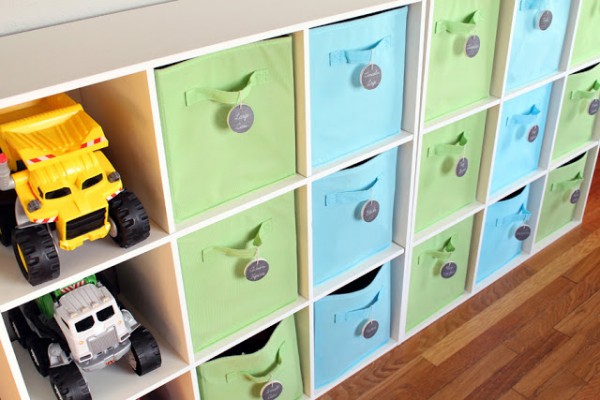 Little Modern Activity Table – It has a reversible removable table top which has chalkboard on one side and quality natural wood finish on the other. There is also ample storage under table top as well as a play scene. AVAILABLE ONLINE HERE.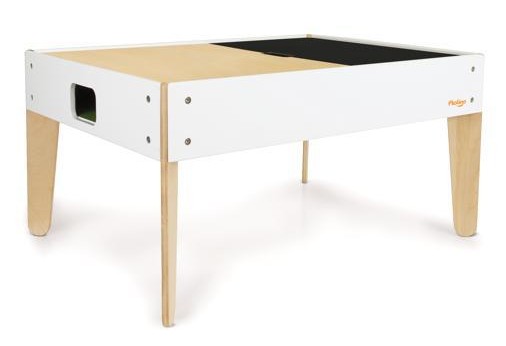 Activity Arts and Craft Play Table – This stylish play table can used as a train table, Lego table, arts and craft table, project table, chalkboard table or the ideal platform for dollhouses. AVAILABLE ONLINE HERE.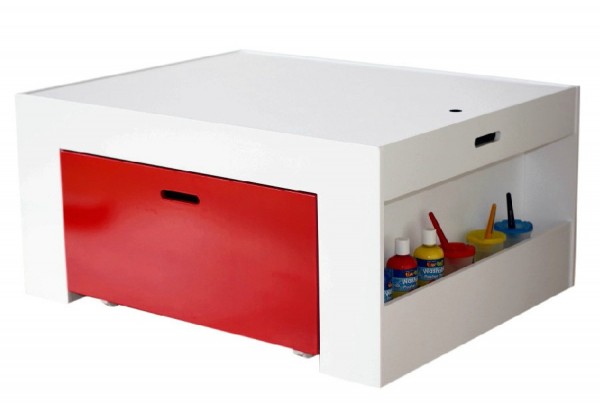 How do you store your kids train tracks?