This Monday, I shared the toy room makeover for the first winner of the Kia Australia 'Win The Organised Housewife For A Day' competition. Keeping toys organised is one of the biggest issues around the house, so I've collected a few more ideas to help your space too.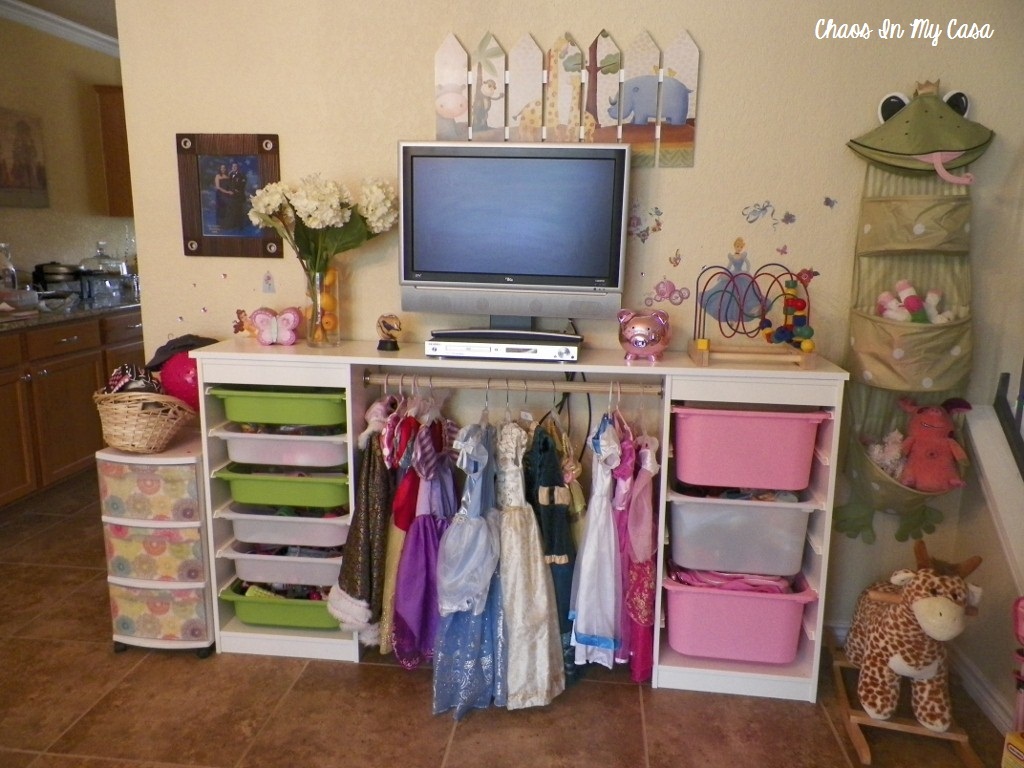 Is your dress-ups box overflowing? Add a tension rod between two shelving units to create a small wardrobe space at their height | Chaos In My Casa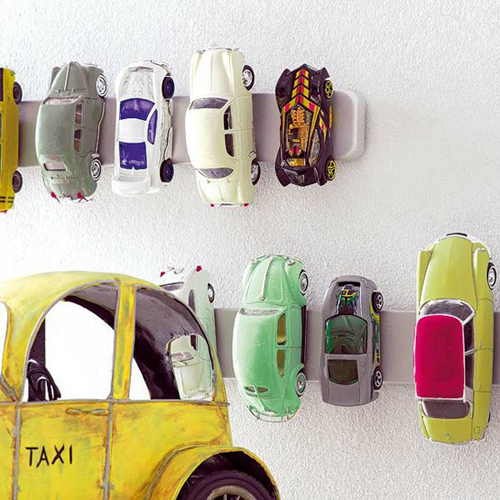 You might have a few too many cars to use these for all of them, but using a magnetic knife strip is a fun way to display a few favourites!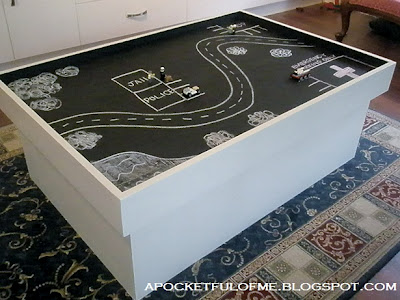 Repaint your train table so that the kids can draw their own landscape and maps to play on | A Pocketful Of Me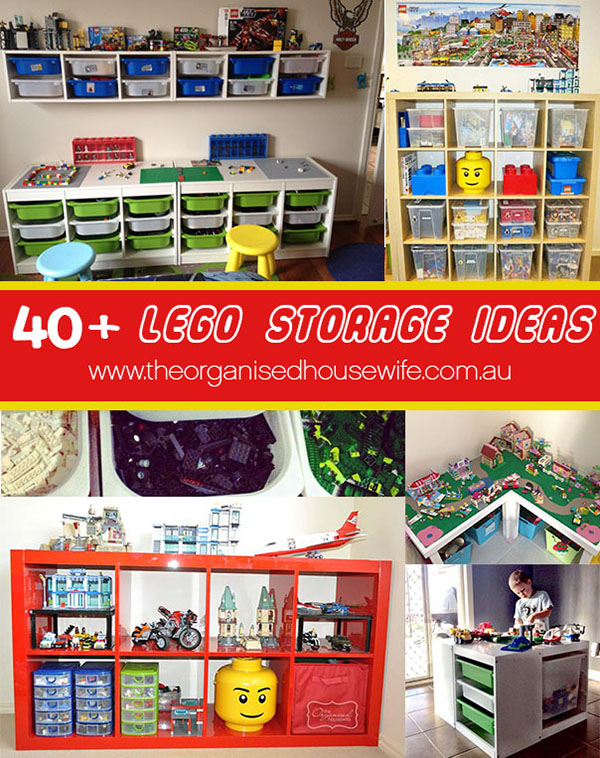 Over 40 different Lego storage ideas!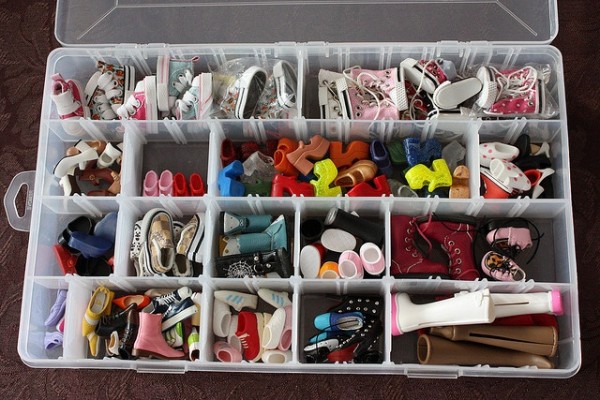 Use a hobby or tackle box to organise all those tiny little doll accessories | Image credit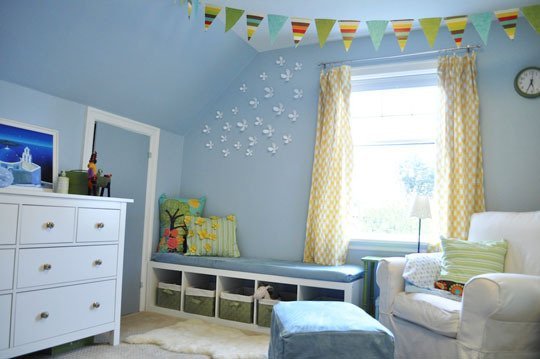 Use an Expedit to not only add storage but also create a cosy window seat | Apartment Therapy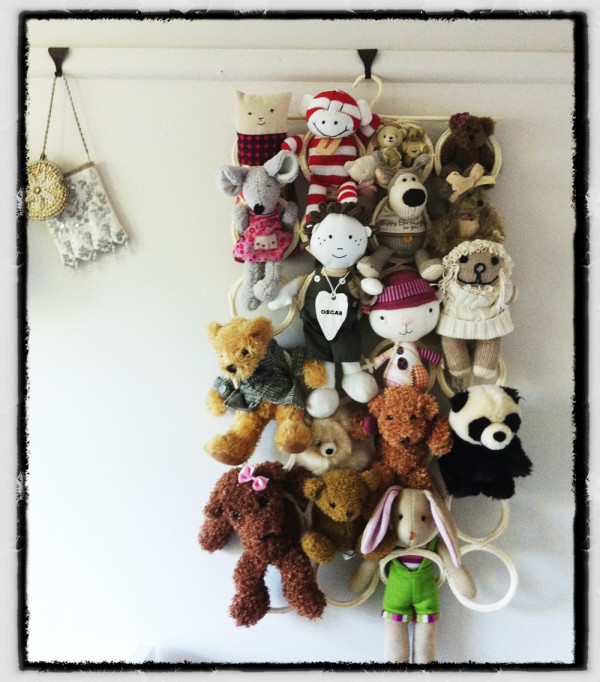 Ikea's Komplement hanger is also great for all those small stuffed toys | Return To Home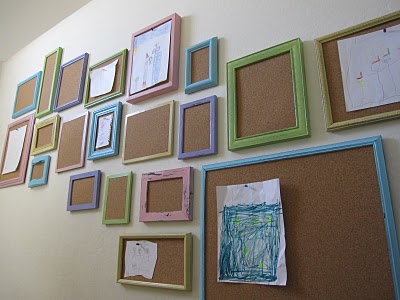 Decorate the toy room walls with the kids' own art by painting old frames and putting cork inside | Shannon Makes Stuff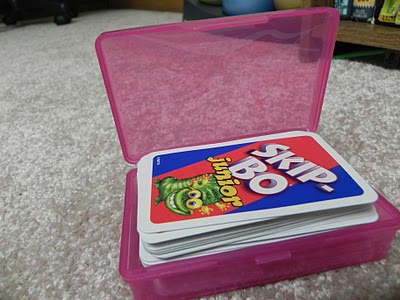 Get rid of the torn card game boxes and pop the cards into a travel soap box | Shady Tree Diary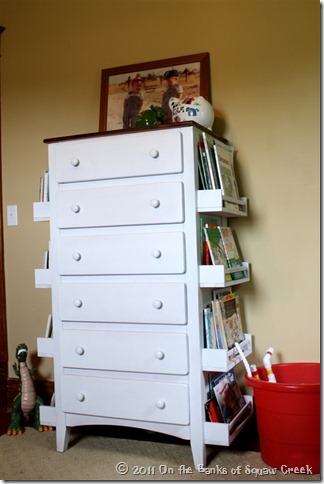 Using little shelves like these for books is nothing new, but for renters, adding them to the side of a dresser is great wall-damage-free option | On The Banks Of Squaw Creek