I must admit when I was a child I thought under my bed was the best place for everything, my mum wasn't so pleased.  I have noticed that my kids are starting to do the same thing, I find clothes, slippers and all different bits and pieces under there.  
Clothes are a no no, they belong in the wash or in the cupboards, but I do understand about other items.  Some are just too big for the cupboard, or in my youngest daughters case there just isn't enough room for everything she has.  We used to keep all her dolls in a drawer.  She loves playing with her dolls and they are always out and the drawer was just too small for all her little 'babies".  So we needed a new storage system.  
When I saw these tubs on Howards Facebook Page and they they came in yellow (her favourite colours), I knew they would be just right for under her bed.  Now she can slide out her tub, play and easily pack them away.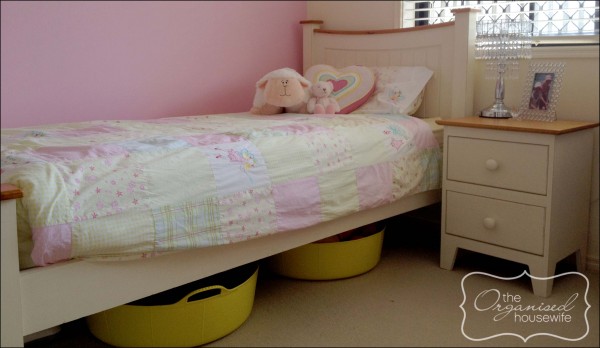 Mr 9, is getting a collection of bulky toys, too big for his drawers.  He has been storing some of his more bulky and often played with toys in these tubs.  

If you are struggling with keeping the kids room tidy, you may find some ideas  in this post:  5 tips to keep the kids rooms clean and organised. 


 The 35L Shallow Tubtrugs have been so handy over these past few weeks.  We have used them during the kids birthday parties to keep all wet swimmers and towels in, for storing all the presents and would of been perfect to store ice and cold drinks in too.  Then we helped a friend move and they were perfect to transport some fragile items ourselves.  These tubs are very flexible and will withstand most conditions.  Also available in a range of bright colours.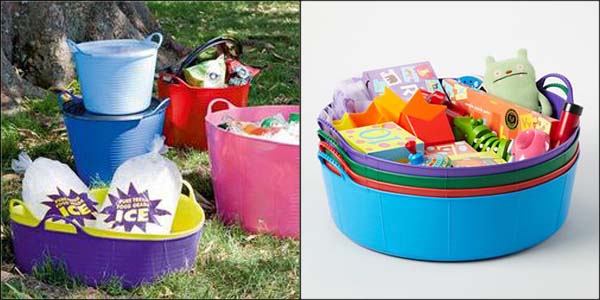 Find Howards Storage World: Website | Facebook | Twitter