After posting a Readers Question on my Facebook page, it got a huge response and mass of comments. I thought it was important to share some of your ideas and recommendations on how to get kids to clean up their toys.
The question:
Each night I tidy up after Miss 3 goes to bed, but as soon as she is awake she makes a mess of her bedroom, it seems pointless to clean, why do I bother? Help, what do other mums do? ~ Mary
If you have a question you'd like to ask the community, you can submit it here.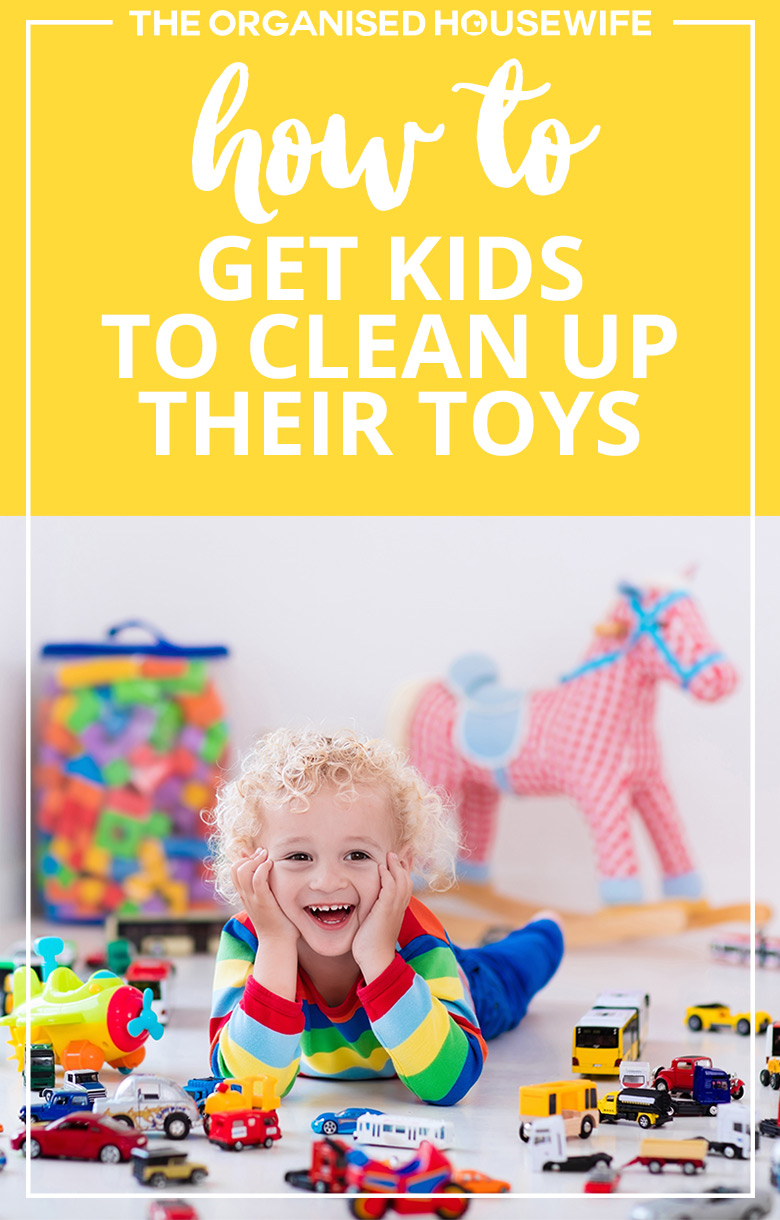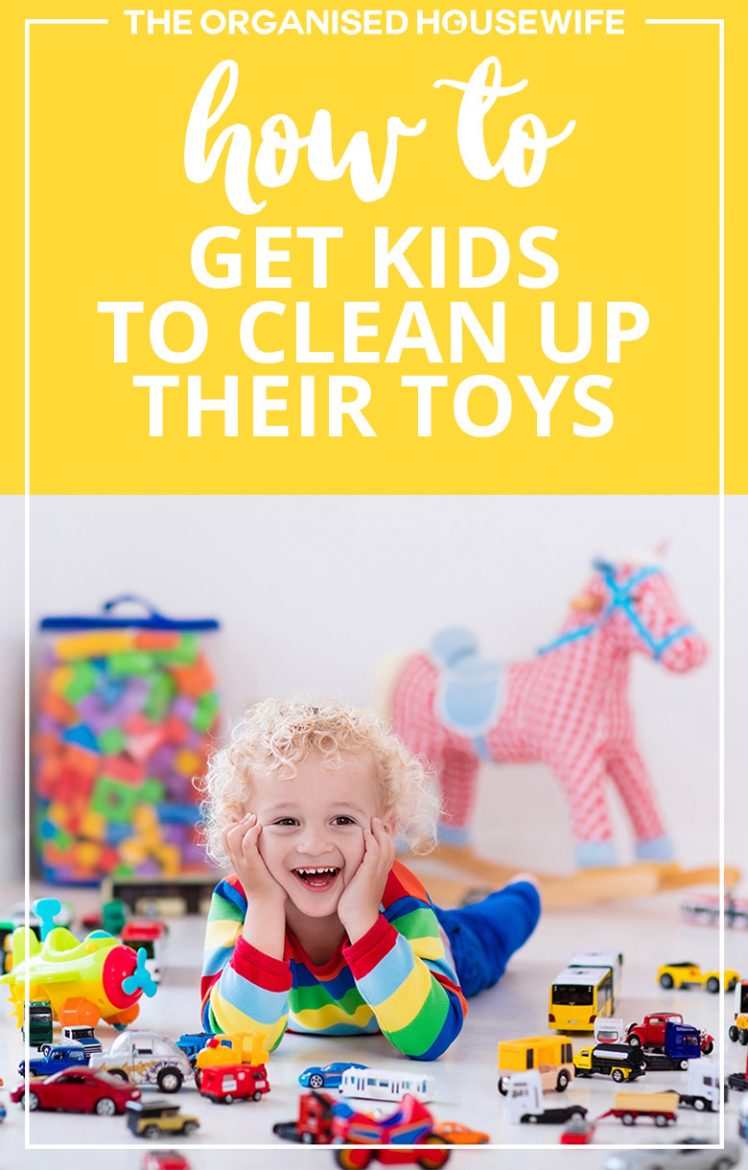 Children make mess; it's just what kids do. It's important to teach them when they're older enough that they have a responsibility to tidy up after they make a mess. Below is a collection of ideas from the community to minimize your children's mess and teach them an important life lesson:
1. Toy Boxes
A great way to organise the room and minimize mess is by placing toys into boxes. By categorizing them (e.g. Barbie box, Lego box, Craft box), like I did for Claire's toy room.  It ensures that all the toys are kept in one area and it's harder for them to clutter.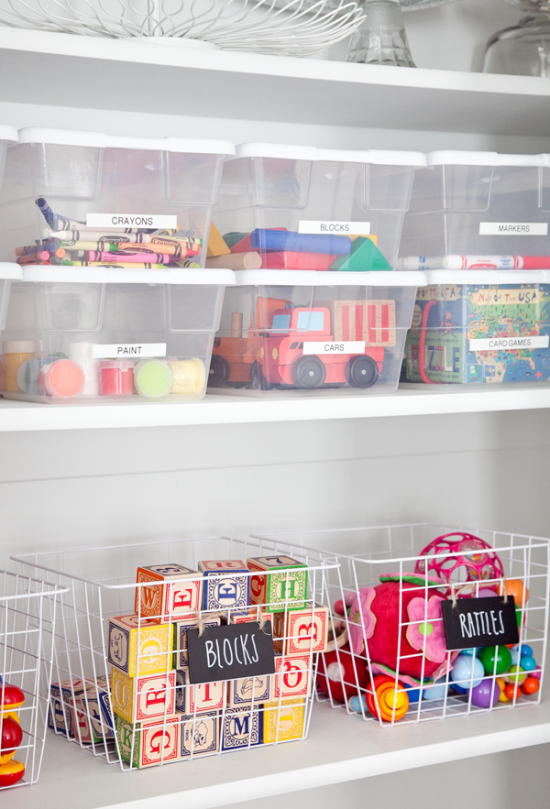 image credit: Boxwood Clippings
A good way to teach them to tidy up is by enforcing a toy rotation. This means only letting the children play with one box at a time and not letting them open another one unless the first one is packed away.
READ MORE: How to create a Toy Rotation System
2. Routine Clean
Setting a specific time each day for your children to clean up is a great way of developing long-lasting routine. A good time is just before nap time, dinner or bedtime. This creates a daily habit for the kids that they learn to accept as a daily norm.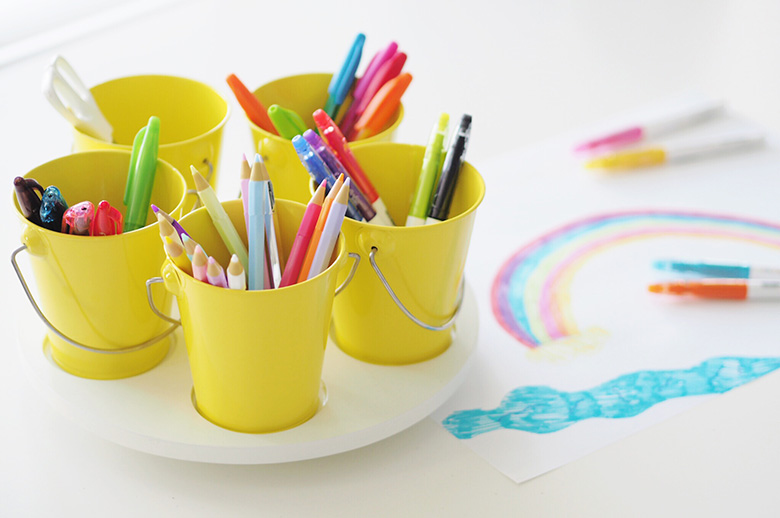 CRAFT TURNTABLE – This craft turntable is a tidy addition to any craft or toy room. Fill the five removable mini buckets with often used supplies such as pencils, textas, paddle pop sticks or scissors. The removable mini buckets, which are made from lacquered metal with little metal handles sit on a painted wood turntable features a rotating upper disc. This craft turntable is available online here, in a range of colours.
3. No Toys in the Room
This may seem a bit harsh, but some parents believe that rooms are exclusively for sleeping. By keeping the room purely for the serious stuff, it can help keep the bedroom free of clutter and mess and teaches your children boundaries.
4. Make It Fun
Most children are much more willing to participate in tidying when it's fun for them. Try creating a song, playing music, timing them or making it a race to inspire them. It's a much more effective method than simply ordering them around.
NOTE: I did this with my kids.  I remember when the twins were still crawling, perhaps 11 months old.  We would sing a packing up song as we were tidying up the toys, totally made up "we are packing up the toys, we are packing up the toys, packing packing packing up, packing up the toys' makes it fun and joyful.
5. Ultimatums
Many found that ultimatums work for them.  Sometimes the only way to get your child to tidy up is by giving them an ultimatum. Some suggestions were "You won't be having any dessert tonight…" or "You can't hang out with Jack this weekend if you don't…". This is an incentive for them to clean up.  However, I recommend not to offer food as a reward as this undermines the healthy eating habits we are trying to teach children, being told they can eat food for doing something good sends mixed messages. Some good rewards for toddlers could be:
you can pick a book to read/movie to watch tonight
extra play time in the bath
extra 10 minutes play outside
pick a song when they get in the car
6. Goal Setting
Crafting weekly charts or sticker charts are a way to get children to complete tasks, such as cleaning. If they are praised when goals are met, they will come to appreciate that tidying is a necessary part of life.
Work out age-appropriate tasks for your kids – view my list here.
Create a routine chart with the tasks you want your kids to complete – I have many charts available to download here. 
Keep record of when they have completed your requirements, giving them praise and encouragement for their achievements – find responsibility, chore and reward charts here.
Praise and encouragement will always make kids feel good about themselves, boost their self esteem and confidence which will more than likely build to them repeating their behaviour.
ROUTINE CHARTS – mornings can be like ground-hog day.  If you find you're constantly repeating yourself asking or yelling at the kids if they are dressed, have they brushed their teeth? This can make a stressful start to the morning. Eliminate the nagging and yelling with these routine charts which lists the expectations of the kids each morning. Laminate or frame it and place in an area for easy viewing. Available as an instant download, or I can create a personalised chart for you. View my range of routine charts here.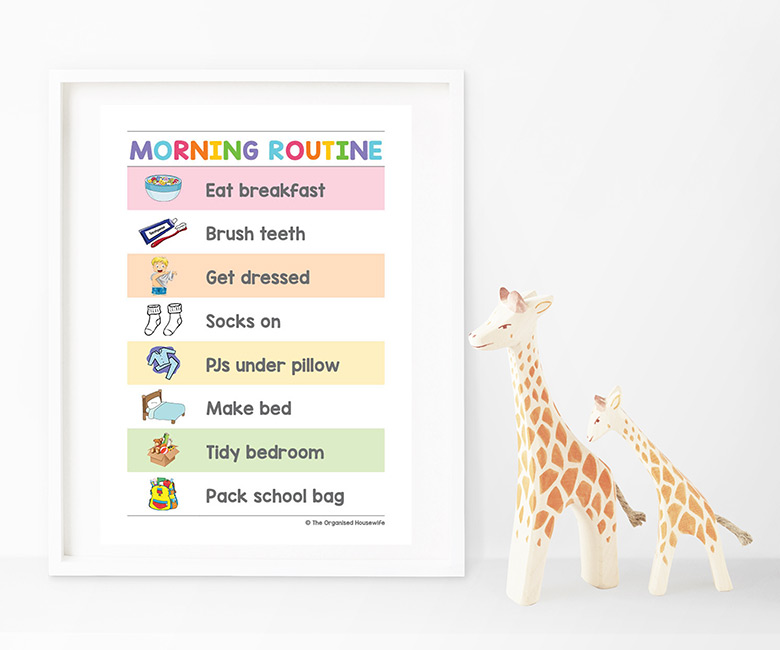 REWARD CHARTS – Praising a child helps to encourage and motivate them. Using a reward chart proves as a strong incentive to recognise and encourage positive behaviours and remember to do tasks required of them, complete homework etc.  It really is a powerful parenting tool.  Getting the kids to help around the house teaches them responsibility, giving them self-confidence and is of course so very helpful for you!  It may surprise you what the children are actually capable of. View my range or kids reward, responsibility and chore charts here.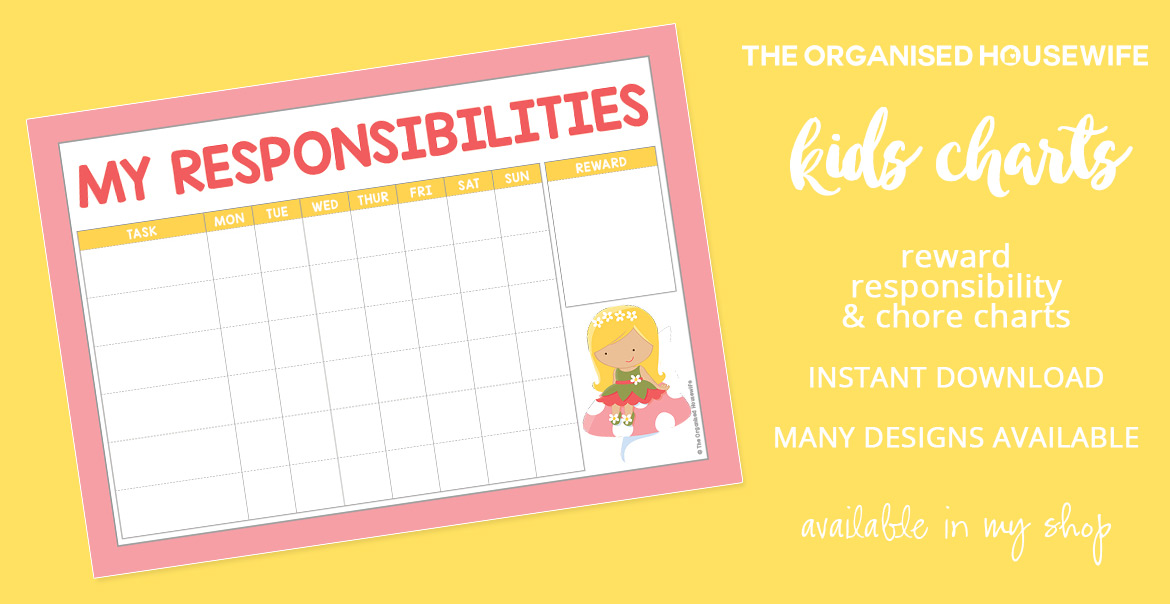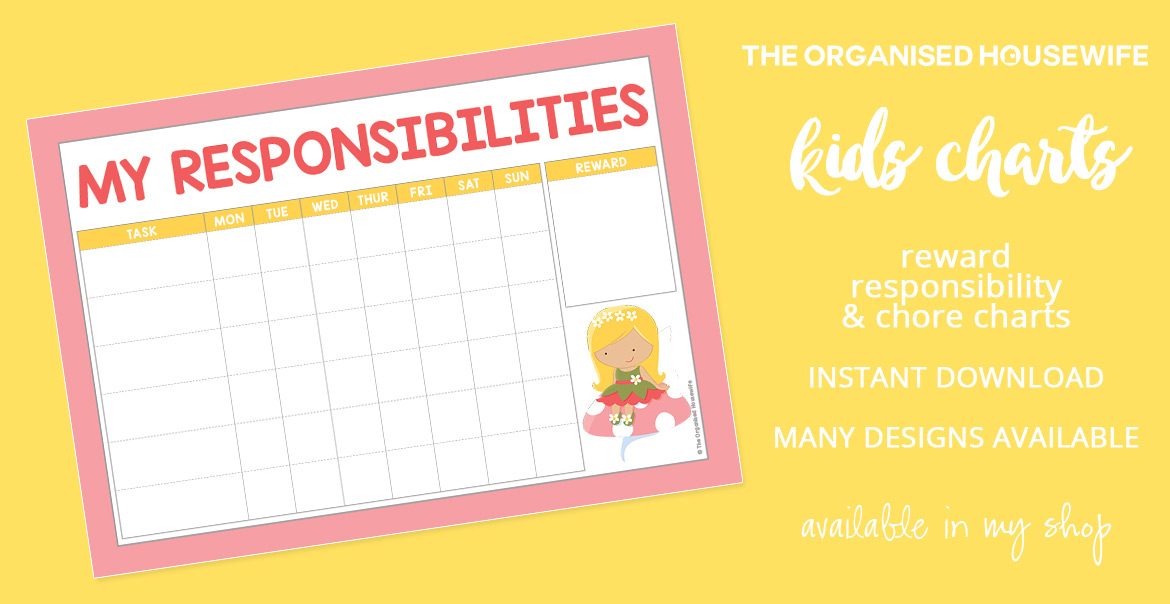 You can read all the responses to this question here.
What is your top tip to get kids to clean up their toys?