As I mentioned yesterday Miss 8 has a lot of 'stuff,' today I will give you  a tour around her room.  There are a lot of images so I apologise if your computer is running slow.  
Her bedroom hasn't always been perfectly tidy, earlier this year it reached the point it needed an overhaul.  Slowly we have managed to go through each of her drawers and cupboards and donated to charity toy's she has out grown and threw away the packaging she liked to keep.  It may have been an easier process for me to declutter her room while she was at school, however she is 8 and old enough to make the decisions of what she wants to keep and allowing her to assist gave her responsibility of her belongings and rubbish.  
By tidying it up and reducing her clutter it has made it easier for her to keep tidy and me to keep clean.  She now takes pride in her room and has been doing a great job keeping it tidy.      

Before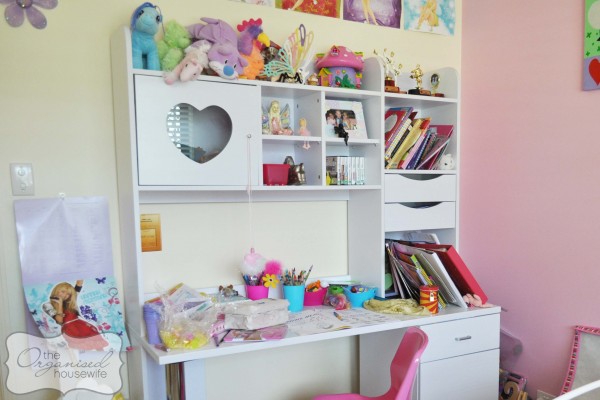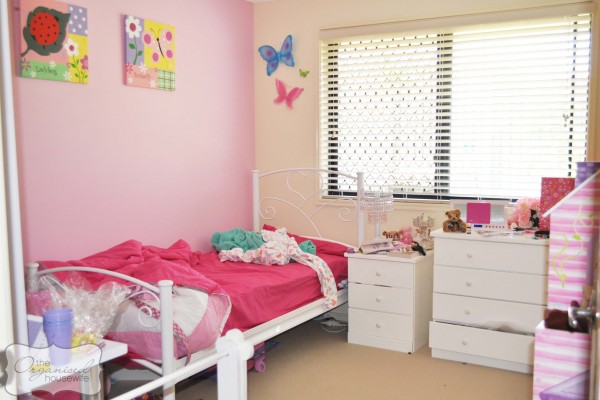 After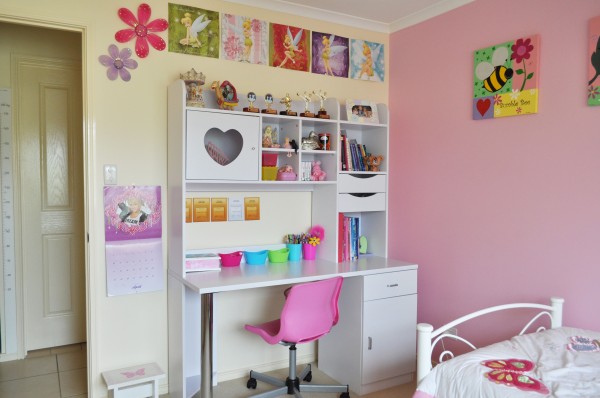 Using cups and dishes (from the $1 shop) stores her pencils and little bits and pieces she collects.  We donated a few teddies to charity, she can't keep a lot as they store dust mites and flare up her allergies.  
Tinkerbell images above her desk are from a calendar.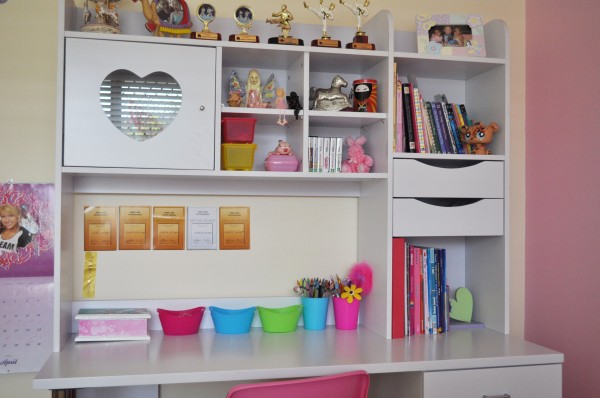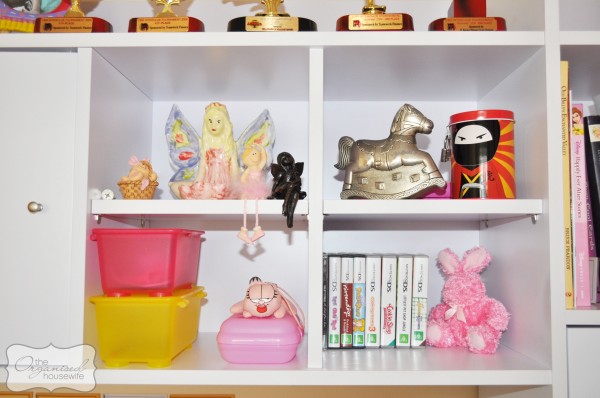 Ikea boxes for her DS and iPod accessories.  Bunny used as a bookend to keep the DS games tidy.  

Canvas's I painted for her wall to match a bedspread she had a few years ago.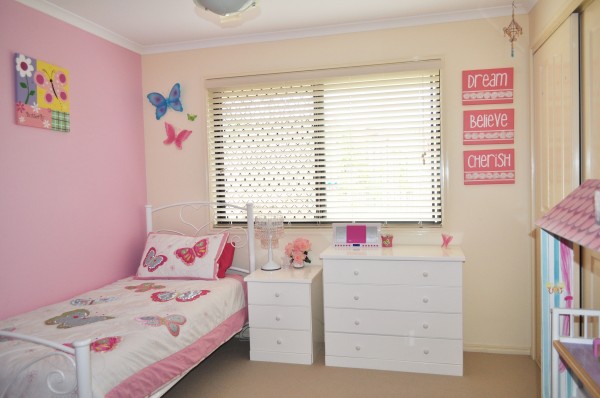 Clutter free benchtops making it easier to wipe down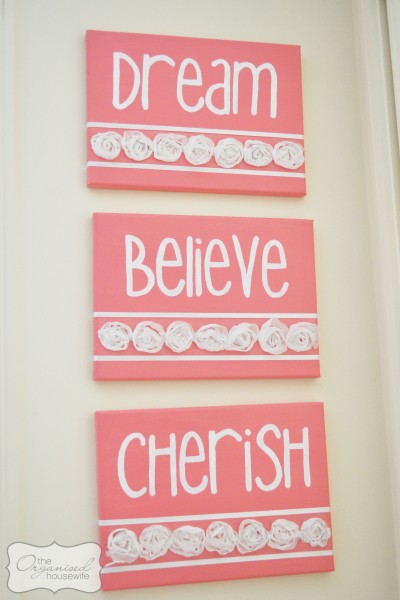 More of my paintings with words I want to her to read each day for inspiration.  I used ribbon to decorate.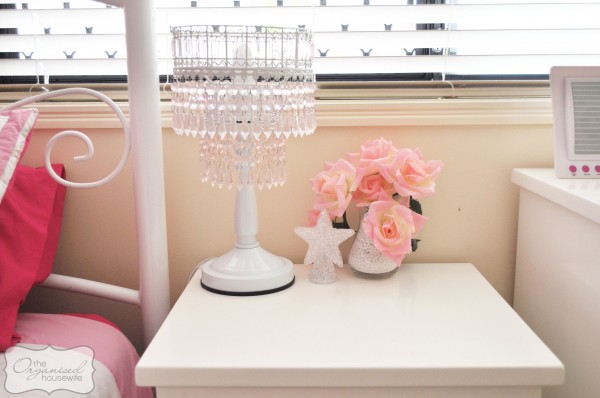 Such a pretty chandelier lamp, lights the room beautifully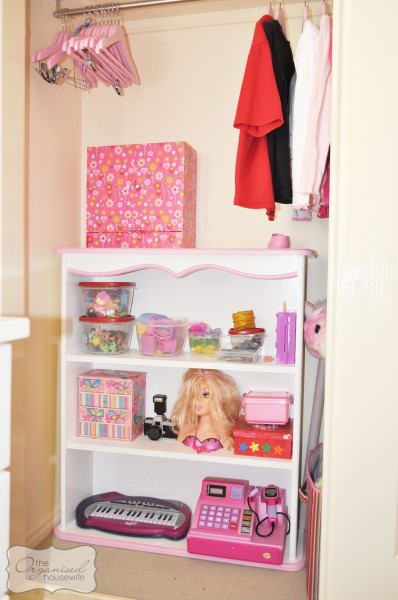 A shelf to keep all bulky items and beautiful large jewellery box above.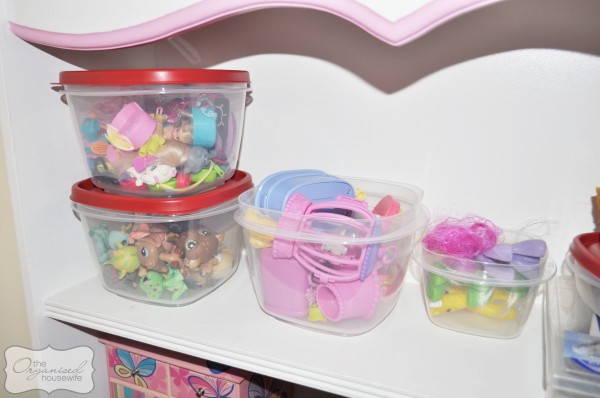 Rubbermaid food storage containers to keep all her Littlest Pet Shop bits and bobs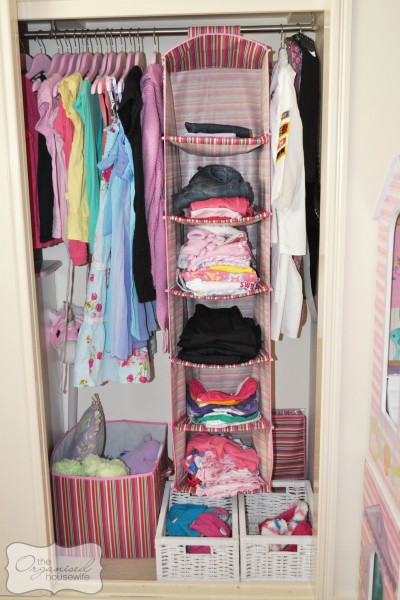 Hanging organiser for clothes, toy box for the teddies she kept, Ikea baskets store socks and swimmers.  More details found here on organising the kids wardrobes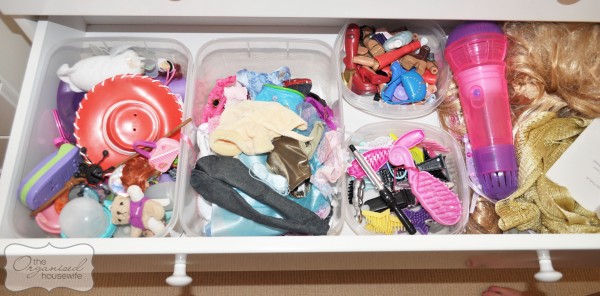 Food storage containers keeping barbie clothes, bratz feet and doll hair brushes organised.  Dress up's next to these containers.

Dolls, yes I know you are all with me in despising the huge doll collection.  This is the decluttered version.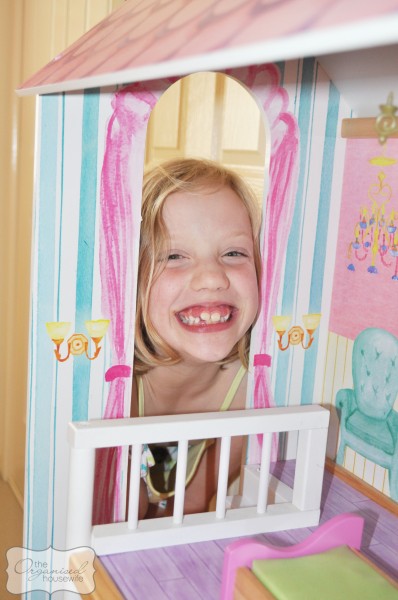 Cheeky monkey very happy to have her room back into order
Do you think you could work together with your child to tidy their room?  
Perhaps try moving furniture around to give it a fresh new look.