I have recently given Miss 9's bedroom a make over.  We moved into this house when I was pregnant with Miss 9, when I found out I was having a girl I couldn't help myself and painted a pink feature wall in her bedroom.  So really I presumed pink was going to be her favourite colour.  I presumed wrong, her favourite colour from the very beginning was yellow, however now she loves the Tiffany blue/mint colour.  I have wanted to paint the wall to resemble the colour she loves for a while now, but I just haven't found the time.
When Adairs showed me their new linen range and asked if I would be interested in making over one of the kids bedrooms with their new range and share the experience on their blog I jumped at the chance.  My Miss 9 fell in love with the Sprinkles range and by simply adding in some mint accessories from their collection she now has a beautiful room decorated with her favourite colour.
Please pop on over to the Adairs blog so you can read all about the makeover and why I started the blog. Read more here.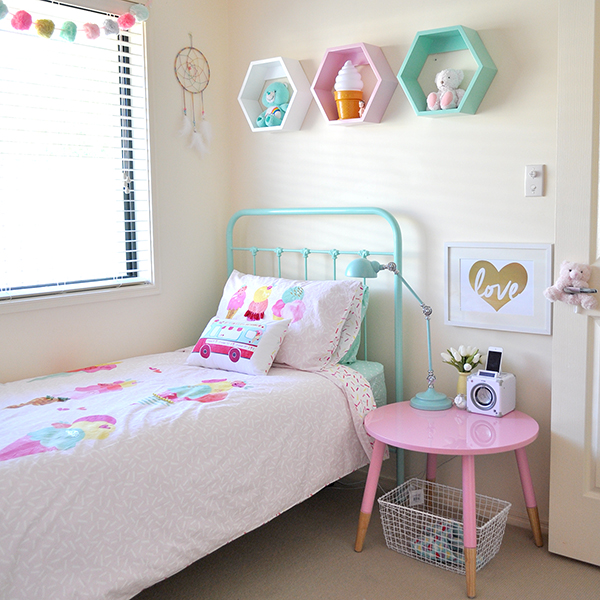 I purchased the ice-cream lamp from here, but you can also pick them up in store at Adairs.  Aren't the little dolls so cute.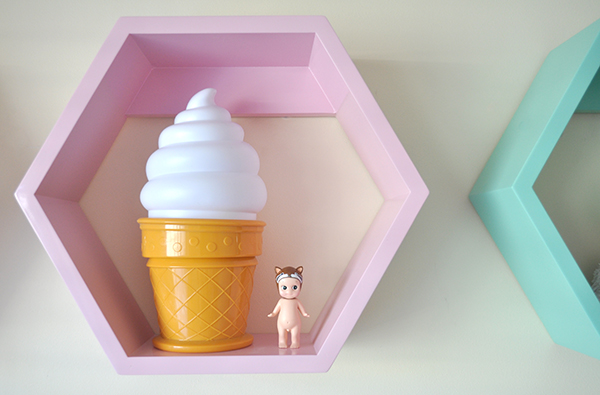 Instead of painting her wall, we added these confetti dot wall decals.  They are made of vinyl so easy to remove and won't mark the wall.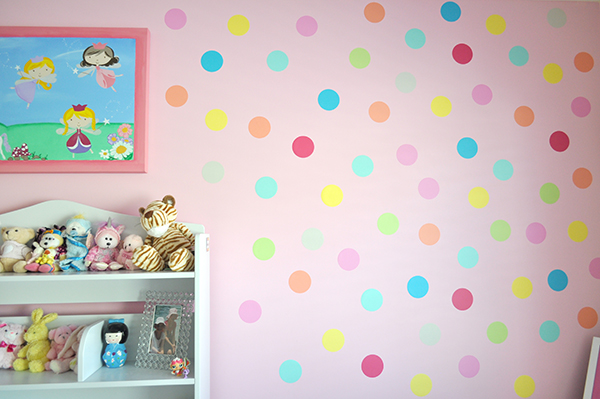 I wanted to buy her some new wall art.  But when I mentioned to Miss 9 that I will replace the fairy art with something new she started to cry.  I painted this for her when she was a toddler and I didn't realise how much she cherishes it, so it stayed!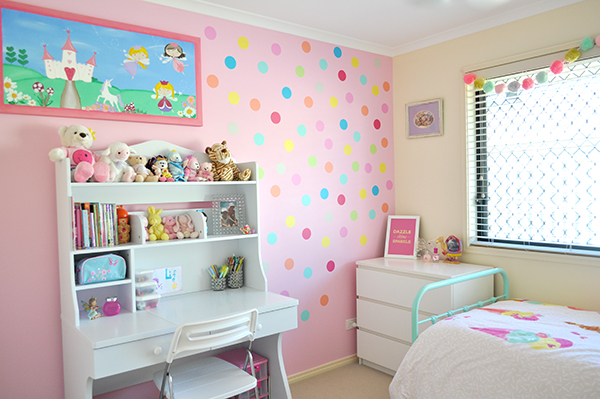 She has bottled the water the tooth fairy left her last time she visited.  The tooth fairy left behind some coins in a cup sprinkled with glitter which made the water turn pink.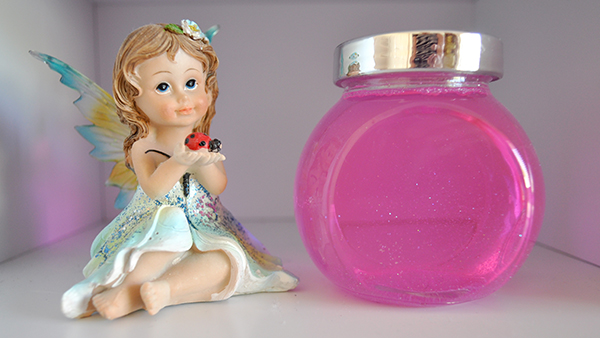 All her handbags are stored behind her door on a hanger that we purchased a few months ago from The Reject Shop.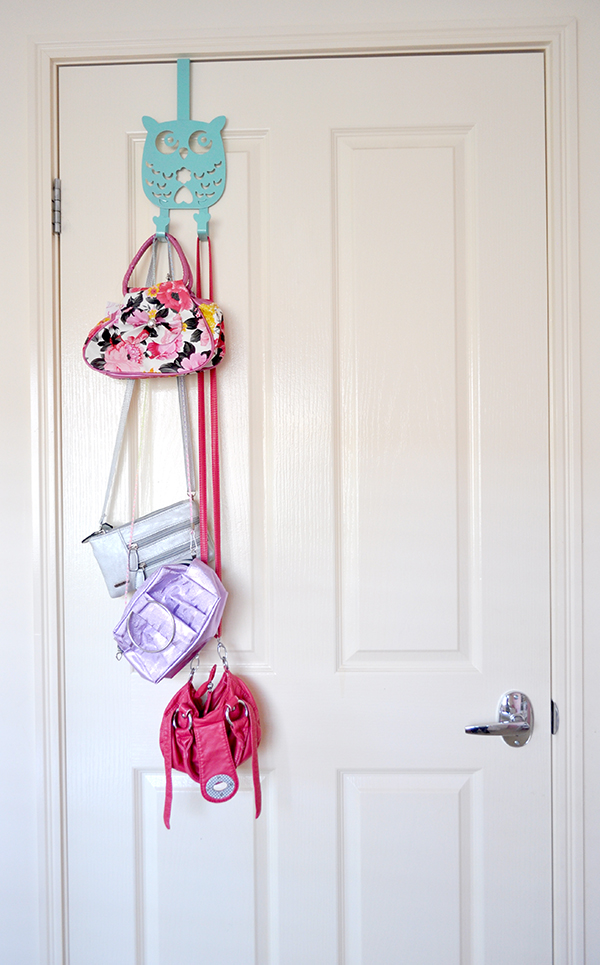 I opted to get a double sized quilt cover as Miss 9 stores all her dolls and doll toys under her bed.  The longer cover hides all these so nobody can see the boxes under her bed.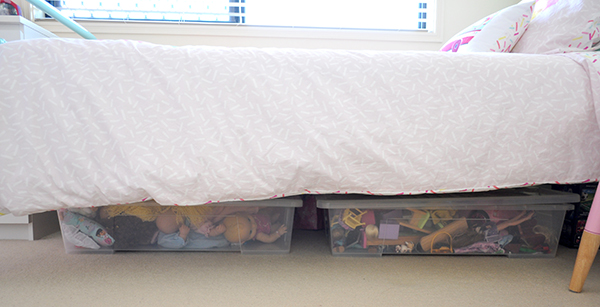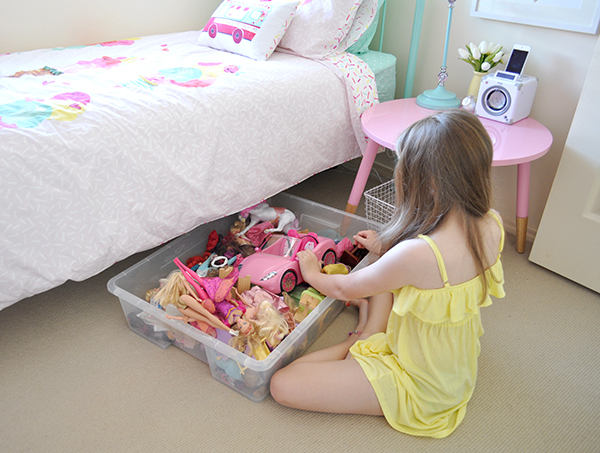 She absolutely loves her new room, all this colour has really brightened up her room and I can't help but smile every time I walk into it.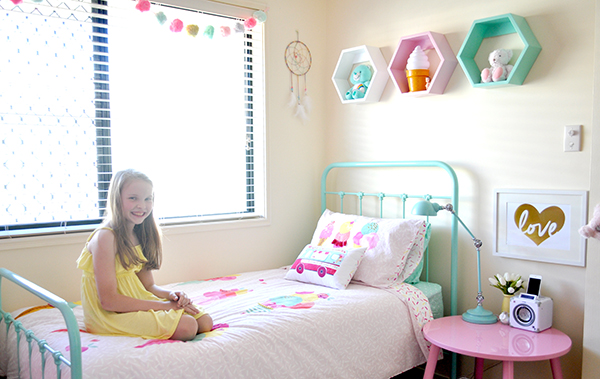 Products Used in the Bedroom
1: Sprinkles bed linen, from Adairs
2: Poppy tables
3: Pom Pom Garlands
4: Xander Lamp, in store only at Adairs
6: Ice Cream Lamp
7: Love print
8: Confetti dot wall decals
9: Annabel Bed – Available in store only at Adairs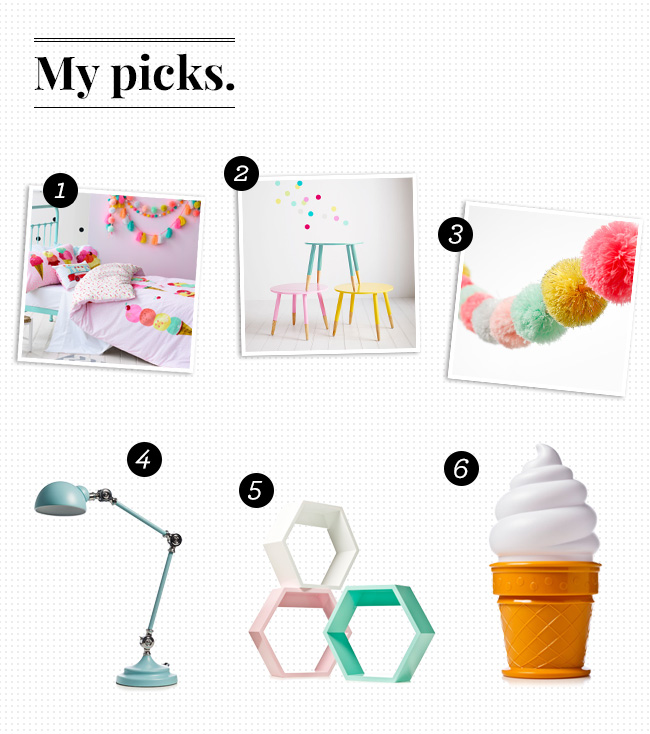 This print would also go very nicely in this room too
What is your child's favourite colour?