This Miffy lamp is a super cute bunny who will bring joy and light into your home for many nights to come.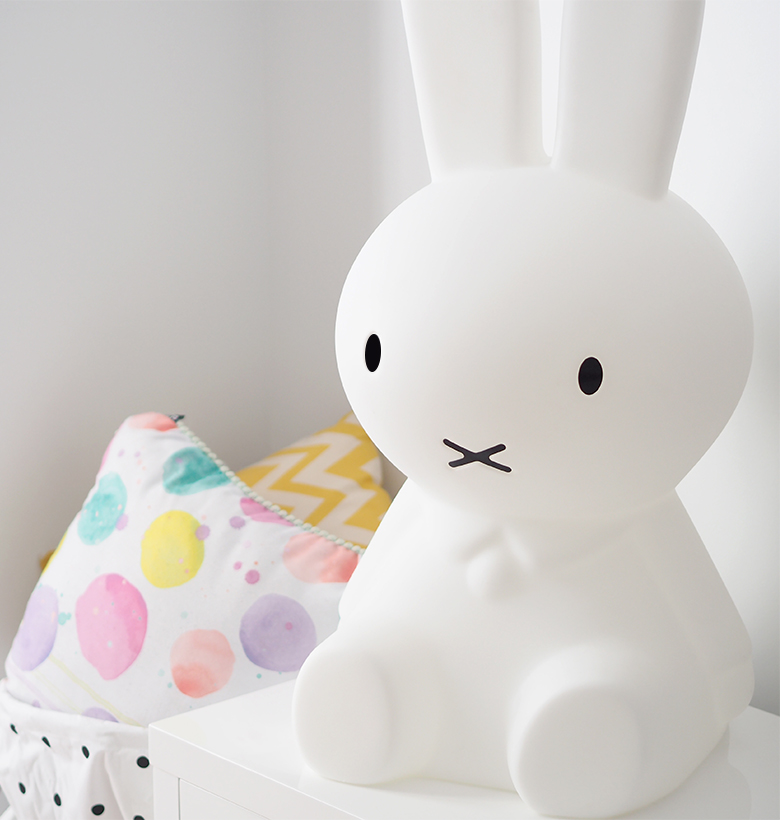 Miffy was created by Dutch Artist, Dick Bruna, and she has undeniably become one of Bruna's most popular characters. Originally created in the 1950's, Miffy has become an iconic childhood icon for many children around the world. She has featured in more than 30 books and is best known for her fun adventures and positive attitude. I used to read her books to my kids when they were little.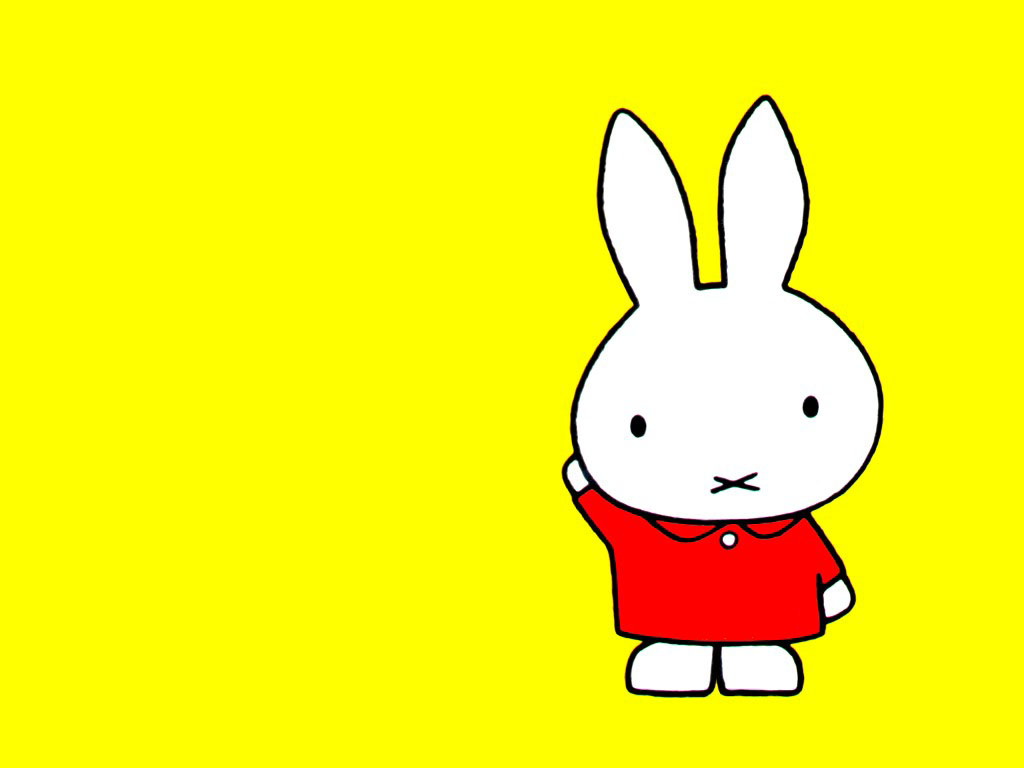 This sweet Miffy lamp offers a warm soft glow and is a great contemporary night accessory for nurseries and bedrooms. She is the perfect little friend to comfort your children throughout the night.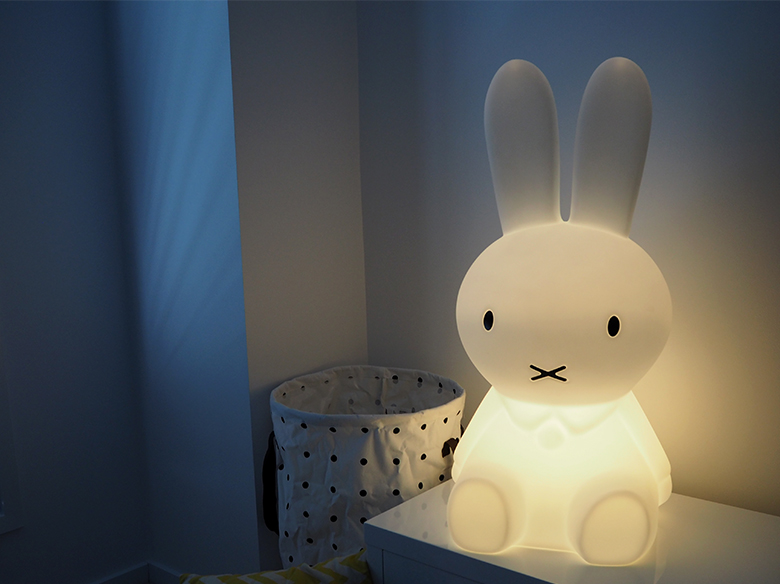 Not only do children love her, but adults often enjoy the quirkiness she brings to any room! I must admit I like walking past our kids toy room (or now they are older it's the kids retreat) and seeing here sitting there.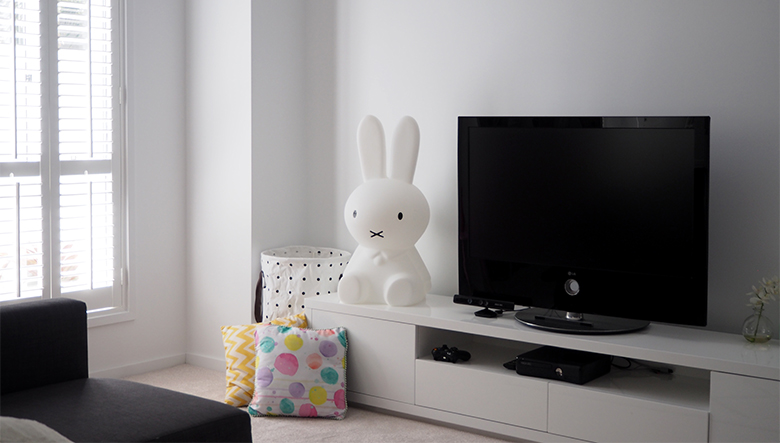 The cute white Miffy Lamp is made from sturdy Polyethylene is super light and is available in both Small and Extra Large size (I have extra large). The Small lamp stands 50cm tall, whilst the Extra Large version is 80cm high/ Both lamps feature a dimmable LED bulb.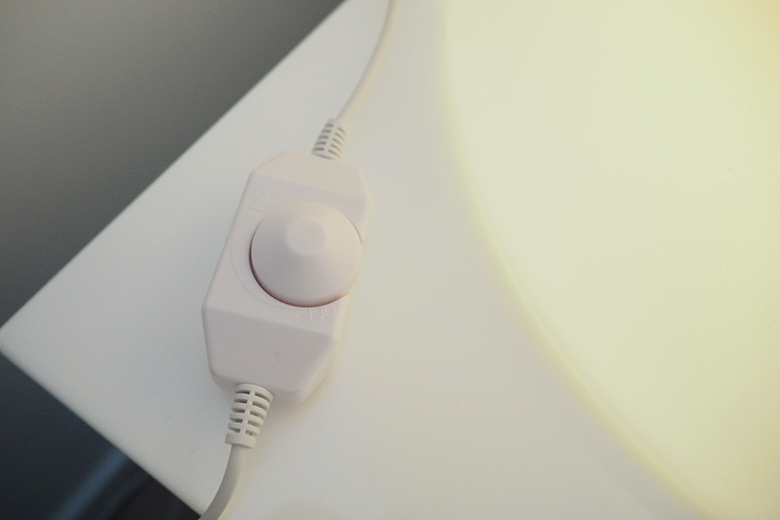 I have the Extra large Miffy Lamp and I have her sitting on a cabinet in the children's playroom. She is a great feature piece for the room and her dim, warm light brings comfort to the little ones we have sleep over and the kids enjoy having her on at night while watching movies.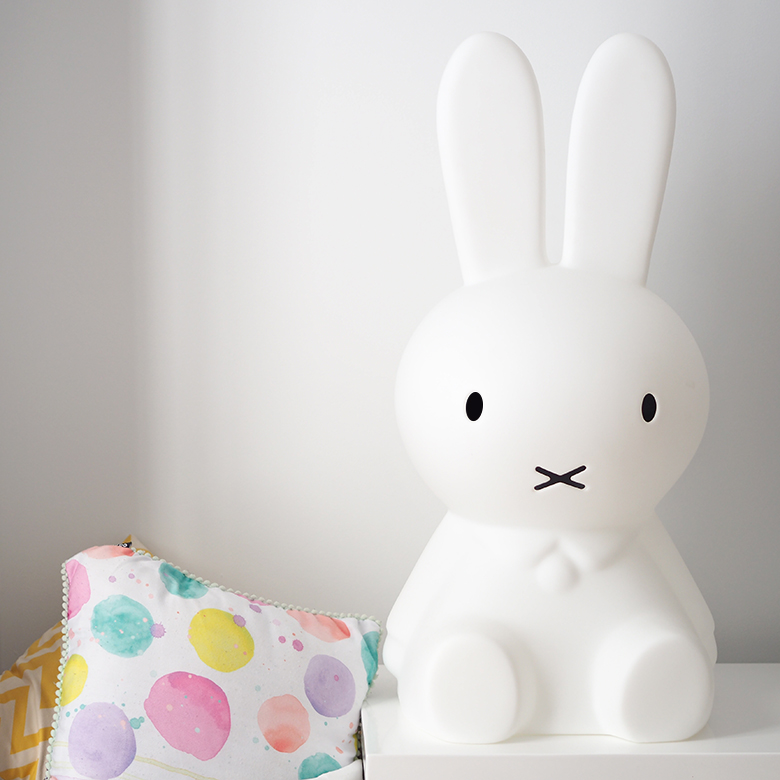 Note: this post contains affiliate links, purchases made through these links provide a small amount of commission to me (at absolutely no extra cost to you). Thank you for using the link and supporting The Organised Housewife.