This post is sponsored by Lego Friends
Lego would have to be the most used toy in our home, so much so that a few years ago we made my son a Lego Storage Unit in his bedroom dedicated to displaying his creations!  However we haven't made a dedicated space for the girls Lego, they have so much of the Lego Friends collection, cute little homes, vets, pools, horse stables and many more.  So these past holidays the girls had a blast getting creative.  Below I've shared my girls Lego storage ideas, plus some from our readers and more.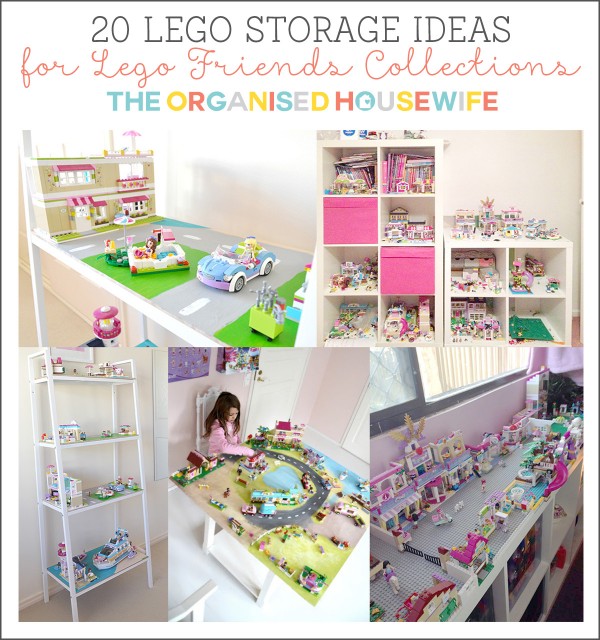 My girls like to sit together on a table and build their Lego Friends creations.  I think this is fabulous as it gets them together, communicating and helping each other.  I shared last week how this is a great bonding time for my girls and some of the benefits of building Lego, one being working with instructions helps improve understanding of steps.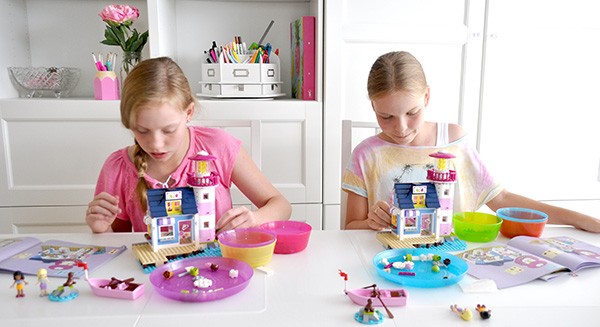 When the girls open a packet they place it directly into dishes so they don't get mixed up or fall on the floor.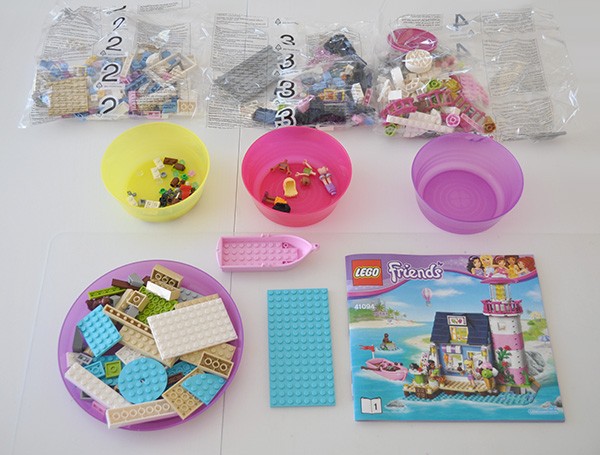 I leave the girls alone to build their Lego which helps them work independently to follow the steps and when they find they have done something wrong they try to work it out themselves or with each other, which helps to improve their problem solving skills.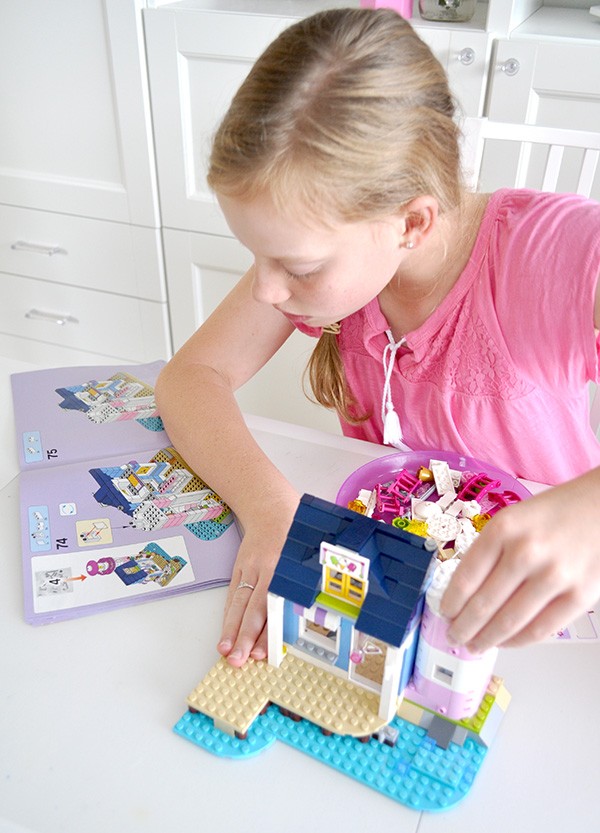 From the following of instructions to building the Lego, there is so much more fun beyond that, this isn't a gift that is played with and then tossed away.  Kids can get really creative when playing with Lego.  My girls made a mini version of the Lego Friends Heartlake City, which they use for imaginative play, their brother also brings in some of his Lego, listening to them is so much fun with lots of laughter.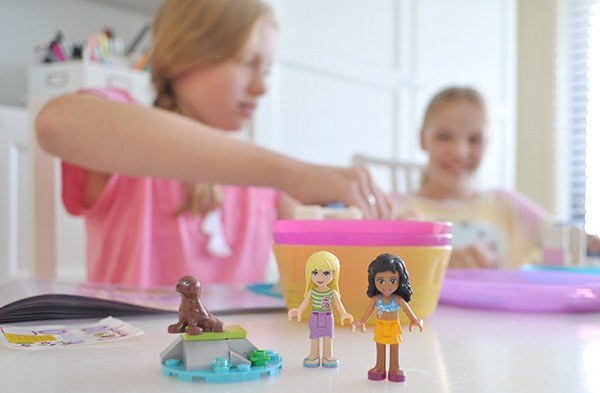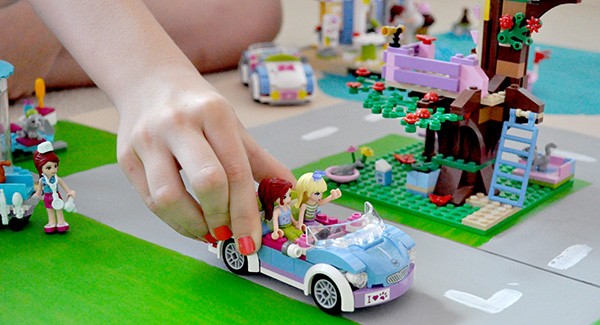 My Girls Lego Storage Idea
I purchased this metal LERBERG shelving unit for under $50 from Ikea a few years ago, looks like they no longer sell it, but this MULIG unit looks just as good.   We cut MDF to fit the size of the shelving, then the girls and I painted on some roads, grass and water, see more details here.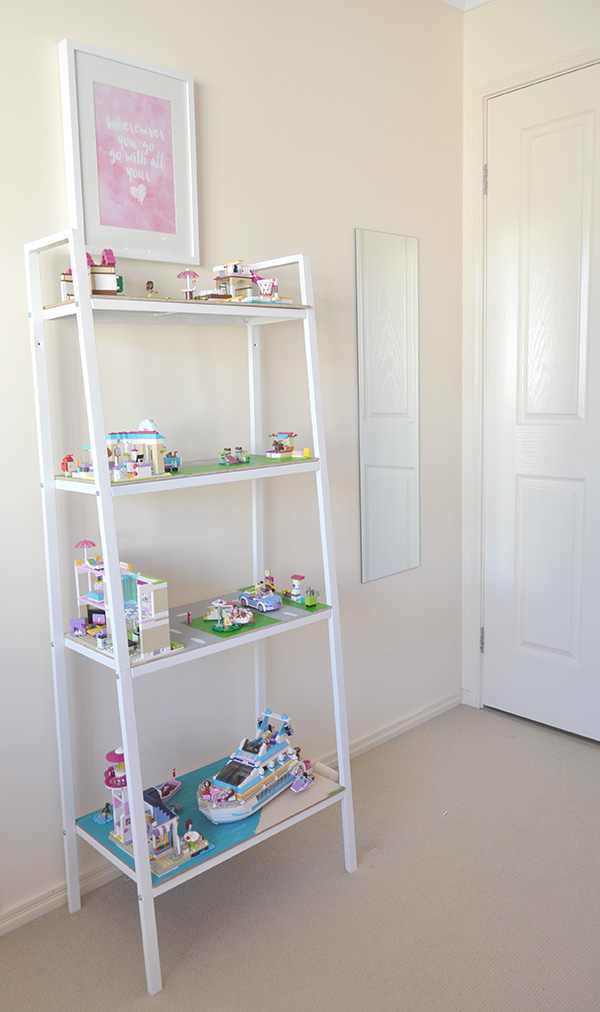 They can slide the boards off the shelves and onto the floor to play.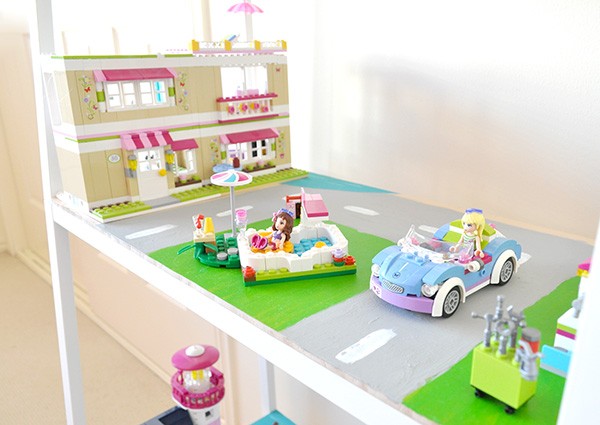 My youngest has put her Lego in a storage box under her bed, along with some in her wardrobe.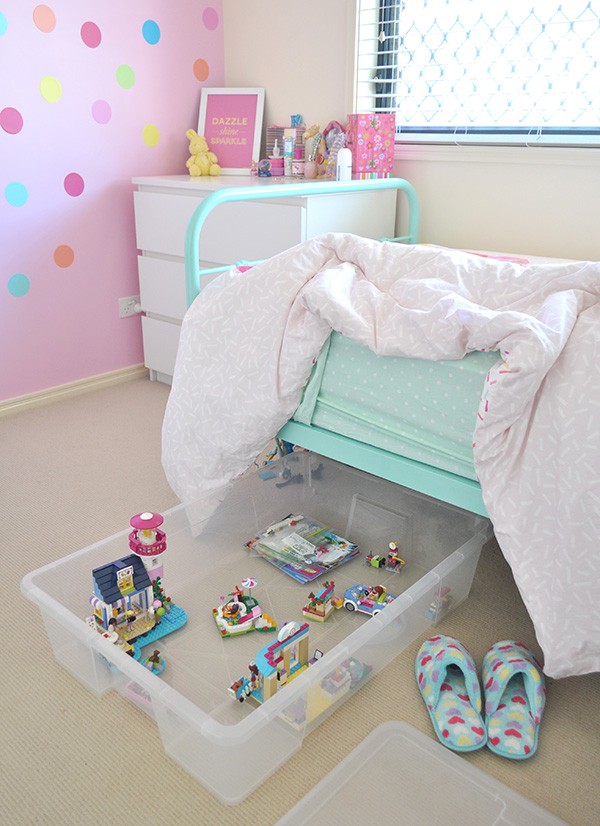 and if you like to be super organised you can sort pieces of lego by colour, using my Lego Sorting Labels

More Lego Storage Ideas
A very beautiful DIY Heartlake city – realising the table was too small for her daughters Lego they purchased some board and made a very beautiful Heartlake city from the ocean to countryside this will keep any girl occupied for hours.  Idea found via Kaun is Pieni Elama.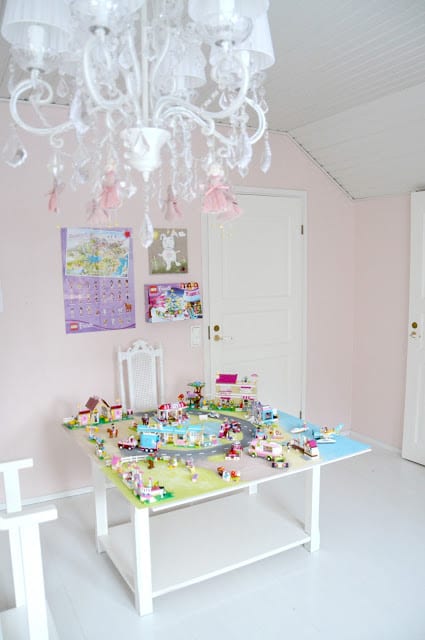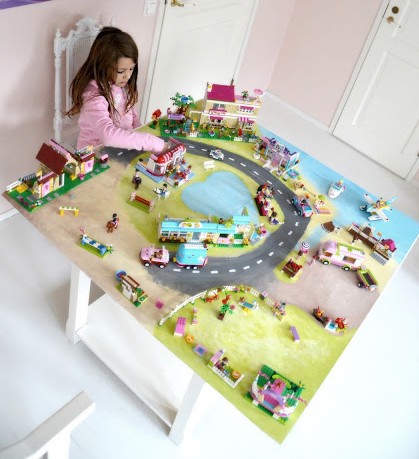 Modern Lego Table Hack – sick of tripping over Lego this mum decided to make a table to keep all the Lego organised.  Idea found via Things Imagined.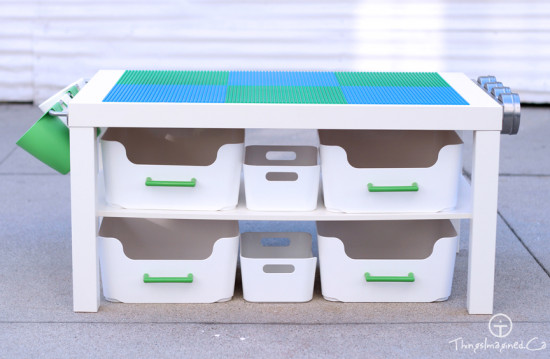 How to make a Lego Tray – this mum made a clever Tray which could be hidden away when not in use.  Idea found via My Frugal Adventures.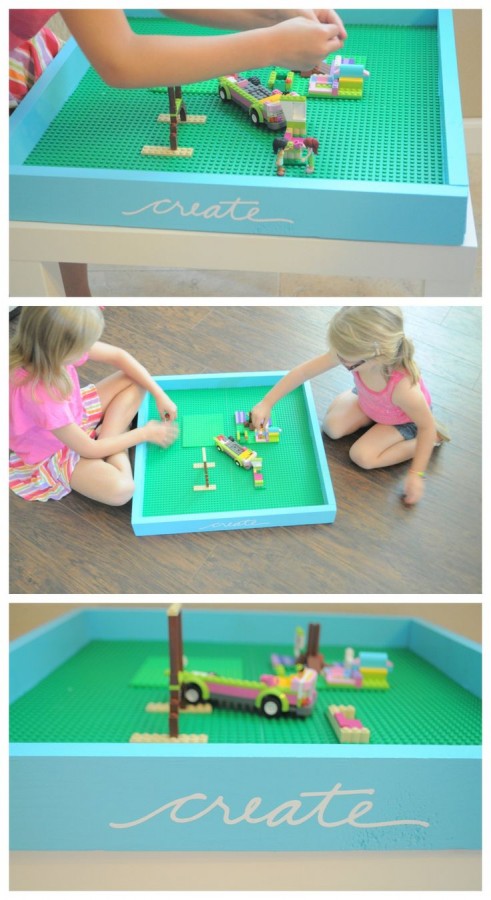 Inexpensive Lego Table – wanting a Lego table but didn't want to pay a fortune, here is a DIY alternative with a flexitub underneath to hold all the bricks.  Idea found via fun at home with kids.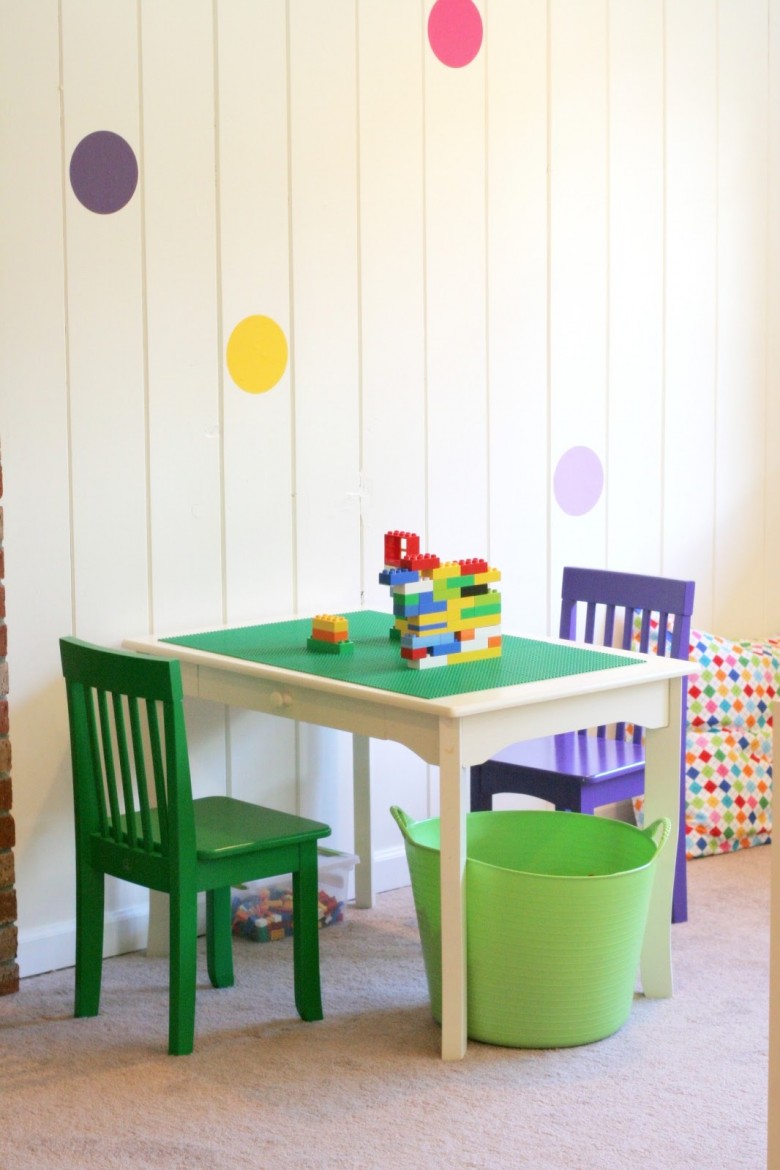 Footstool turned Lego table – add a Lego plate to the base of the top of footstool and store all bricks inside.  Such a clever idea.  Original image credit here.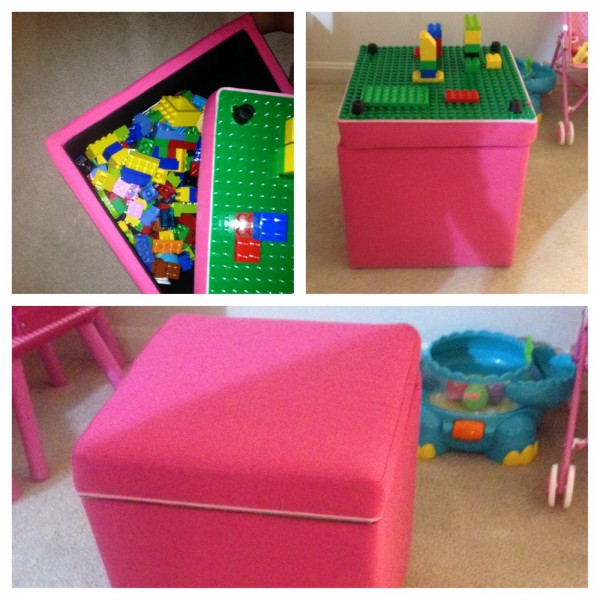 Lego Table which store bulky items underneath – I helped this family makeover their playroom helping improve storage ideas for toys. It was really important to leave the Lego table as her girls enjoyed playing on it, plus it doubled as space to hide away bulky items.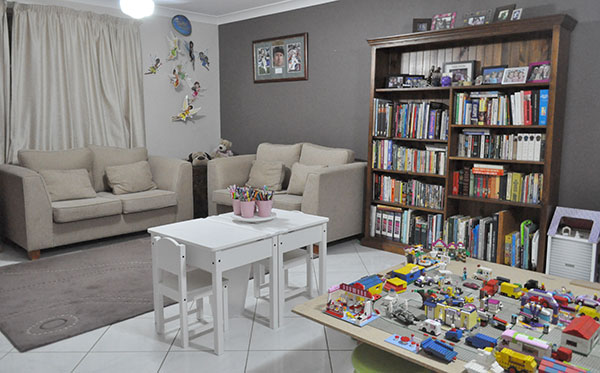 Lego Tray Play Station – this little girls therapist often used Lego and building as a means to help her with distinguishing between colors, shapes, sorting, building skills, dexterity, and to encourage communication and language. There are so many benefits to playing with Lego. So mum created a little area her daughter can freely create and build.  Step by step instructions can be found at JadeLouise Designs.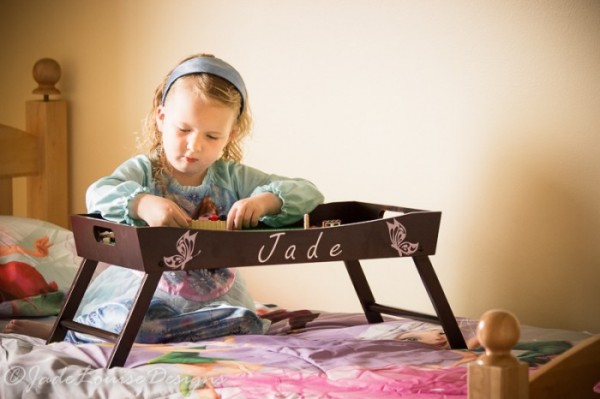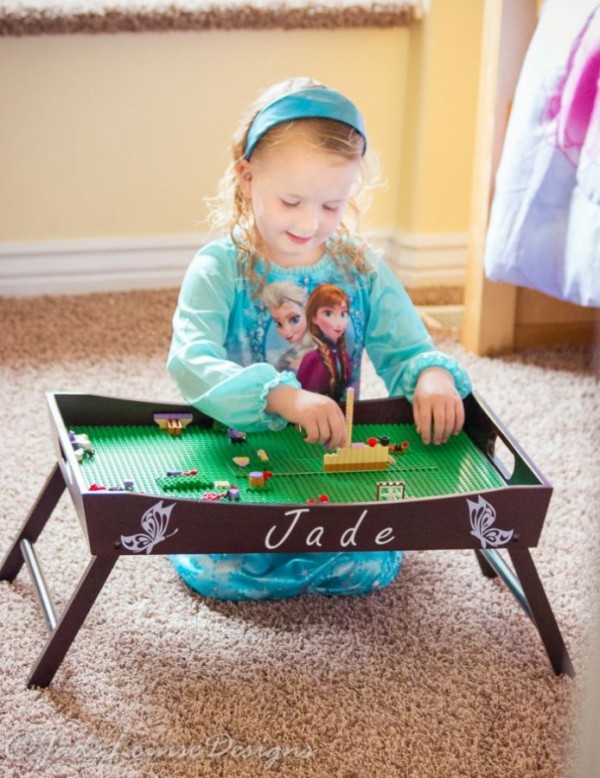 A DIY Lego Table with sliding storage – looks like products from Ikea, adding in some sliders under the table to keep the storage off the floor.  Idea found here.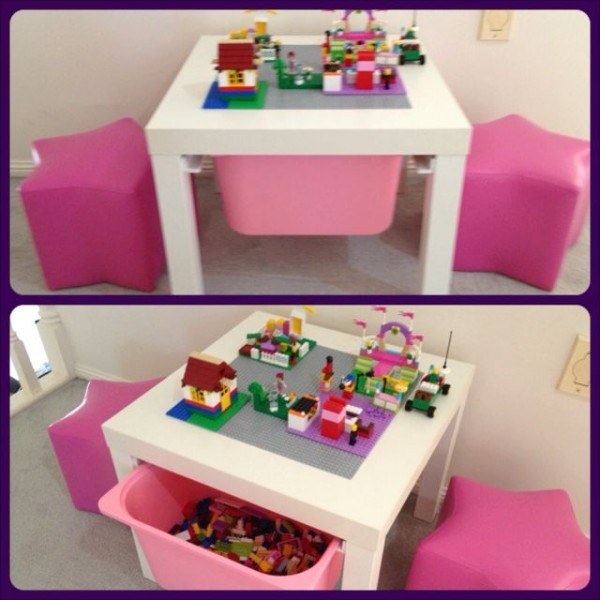 Left over brick storage – this is a clever and very tidy way to keep all the extra pieces or broken Lego bricks organised.  Idea found via Childhood 101.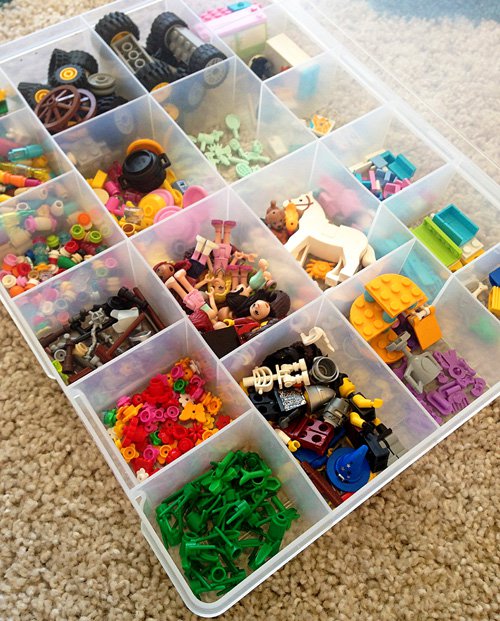 Corner Girls City Table – one of my readers Amy shared this photo with me a few years ago.  This set up is awesome and so cleverly put together, her hubby built a table into the corner for the city of Lego. There is more and plans to build a smaller second shelf above that.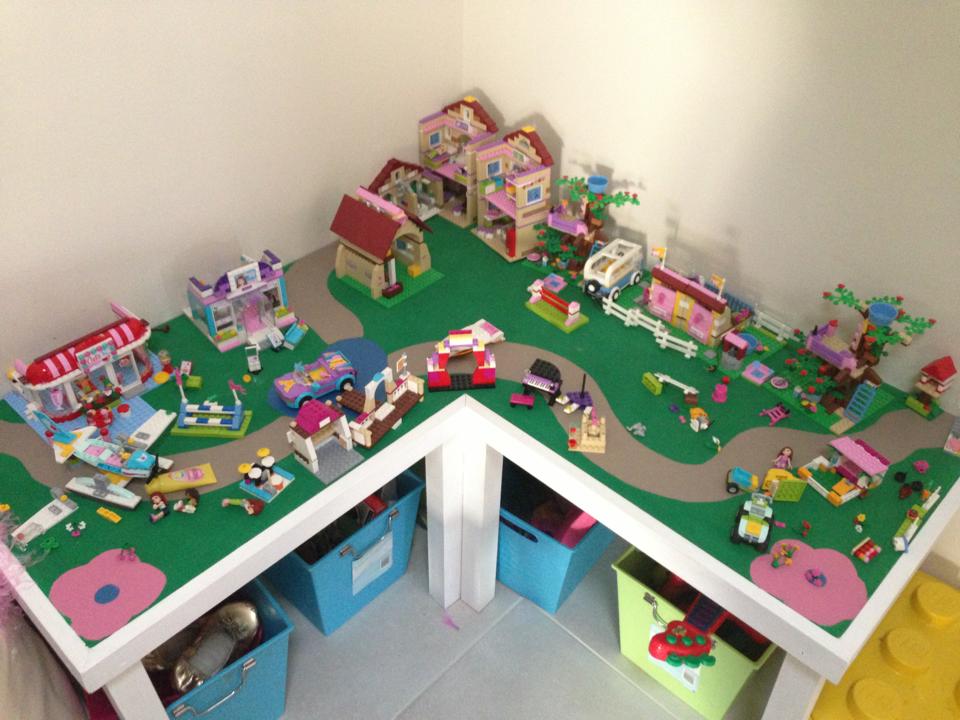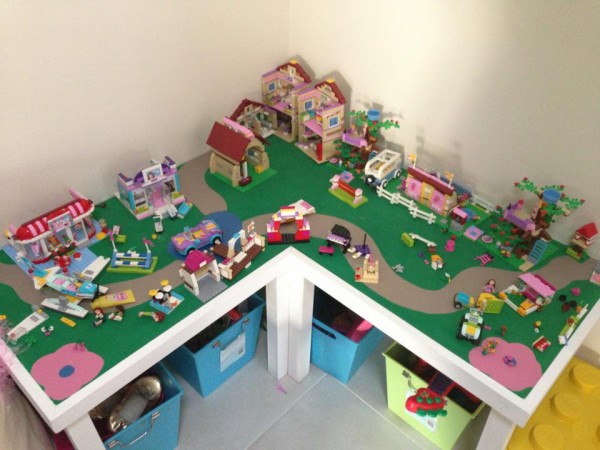 Painted Coffee Table – homemade table for our daughter's Lego Friends! Complete with a heart-shaped lake for Heartlake City! Idea found here.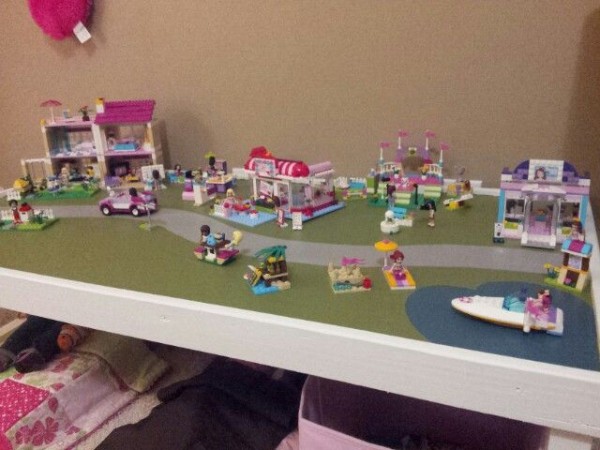 Readers Lego Storage Ideas
Leanne B plans on using the bottom of a bunk bed to make a little city for her daughter.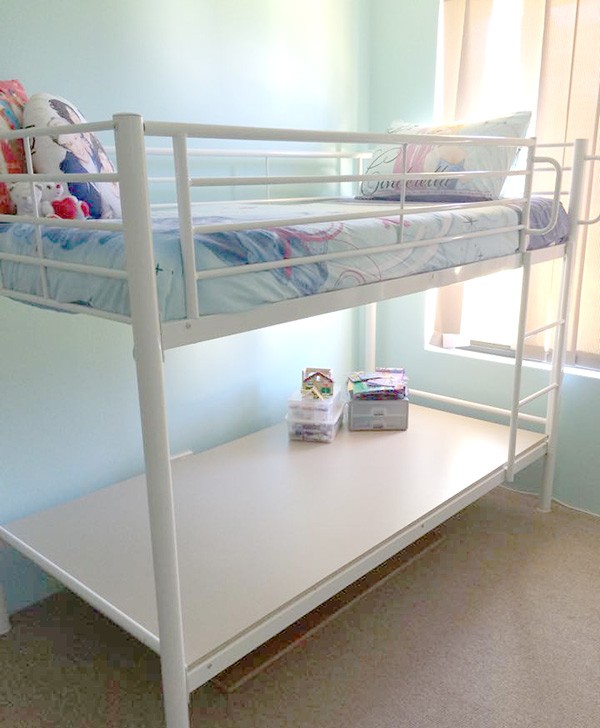 Emily designed this table with edging so the Lego doesn't fall off and she can store things underneath.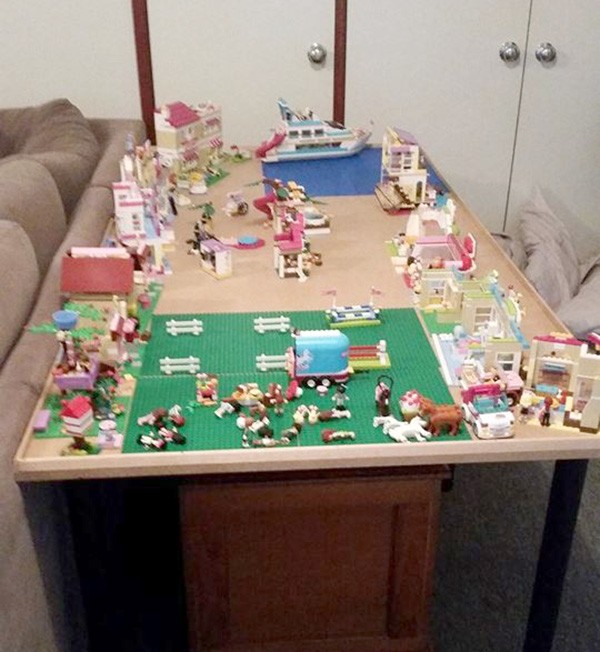 Deonne has 2 daughter the first likes to keep it set up as a town on top of a Ikea storage unit.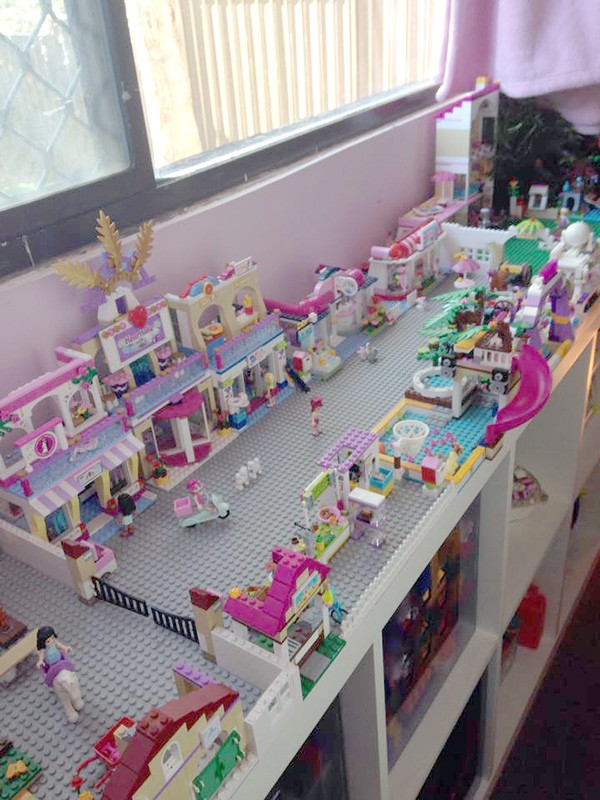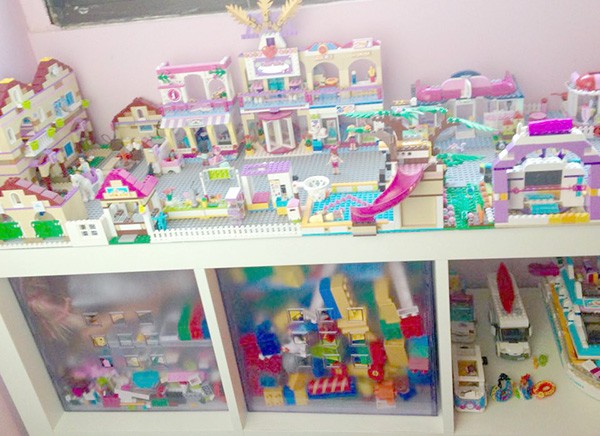 and her youngest prefers to play than have it set up.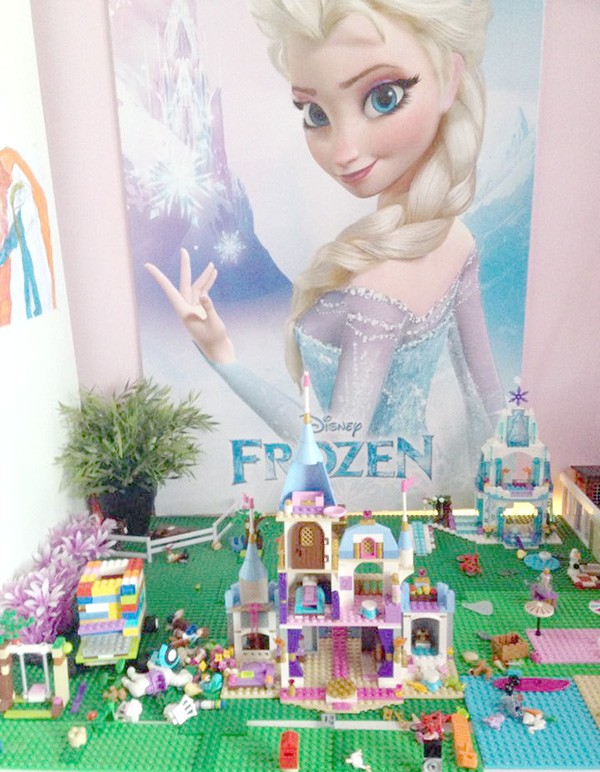 Dorthe containerises the left over pieces.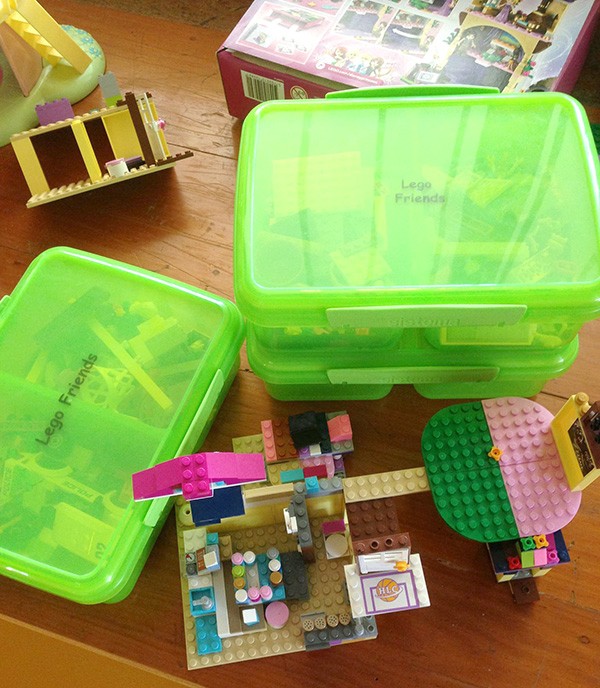 Lisa stores sets together in these cubed units.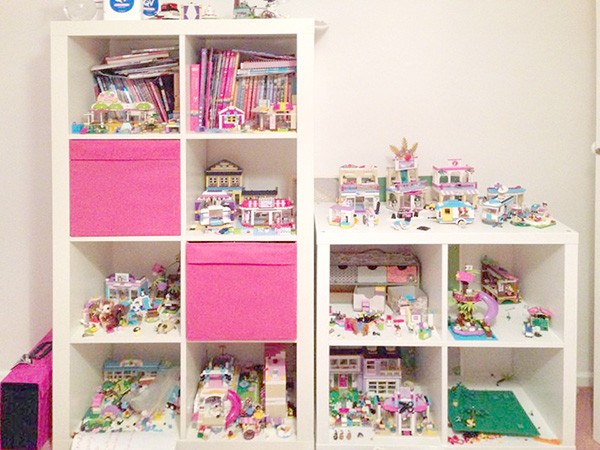 Jennie and her girls have made their own Heartlake City. So much Lego, but so much fun!!