We are a family of 5 and over the years we have found it really hard to find accommodation that suits 2 adults and 3 children, typically most hotels/motels have a limit of 4 per room. When the kids were younger this was ok I would top and tail 2 kids in one bed so we didn't have to be separated into 2 separate rooms which is not a family friendly option.  For this reason we have not been on many family holidays. But I have recently learnt it is possible to holiday comfortable with 3 or more children.
My family and I were recently invited up to Big4 Adventure Whitsundays during the last school holidays.  They were hosting the Junior Masterchef winner Isabella and her twins sister Sofia for the week.  Isabella and Sofia cooked up a storm with their Kids in the Kitchen Workshops.  Once my Miss Tween heard that the girls will be hosting the workshop she was so eager to go. We watched the Junior Masterchef series and just about every other cooking show on TV, my Miss Tween loves to cook!!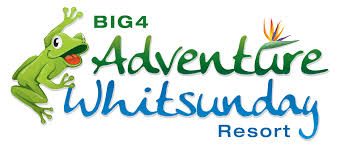 The cabin we stayed in was very spacious and perfect for our family of 5 (or could even accommodate 6 as the kids had 2 bunks in their room).  It was fully self-contained, we had our own private verandah which was so lovely to relax on, air-conditioning which helped warm up the cabin in the evening and there was even a spa bath!!
 They have different cabins, camping, caravan and ensuite sites to suit everyone and their budget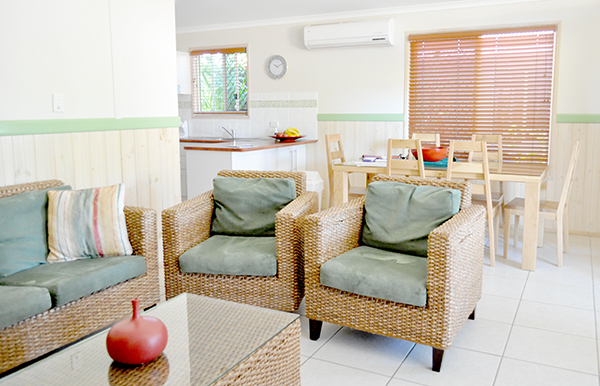 We had some friends over during our stay, the kitchen was a great size to prepare lunch for 10!!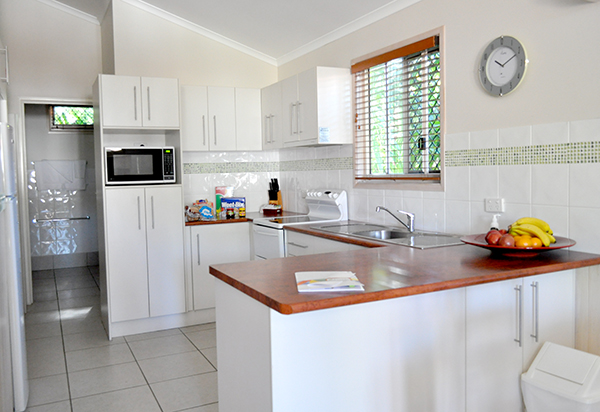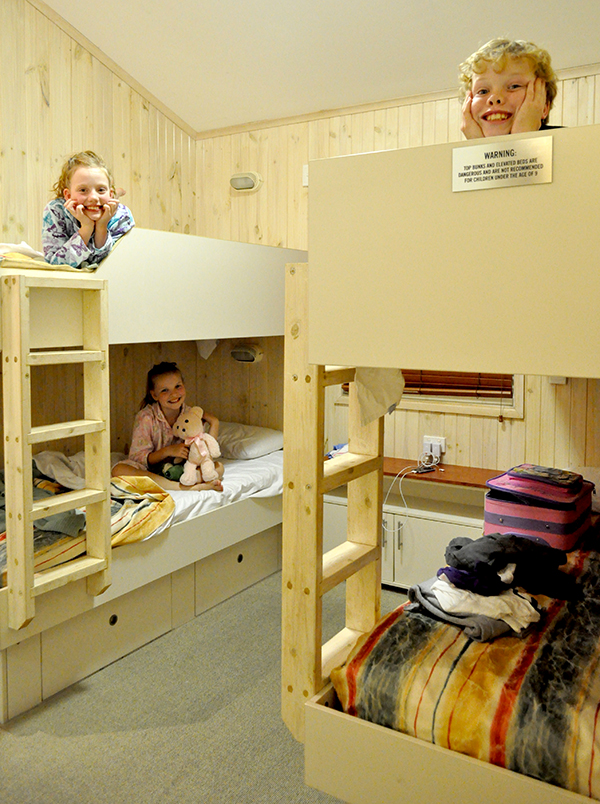 The main bedroom was spacious and very comfortable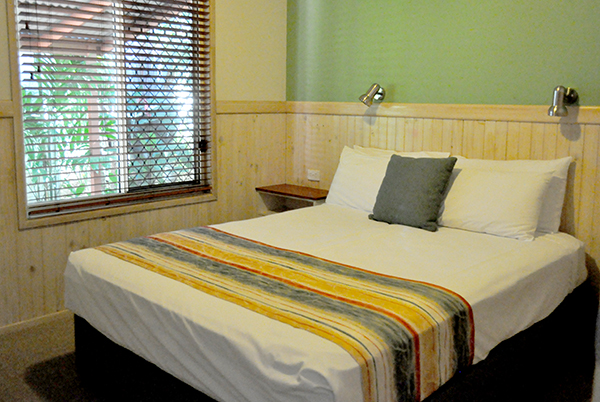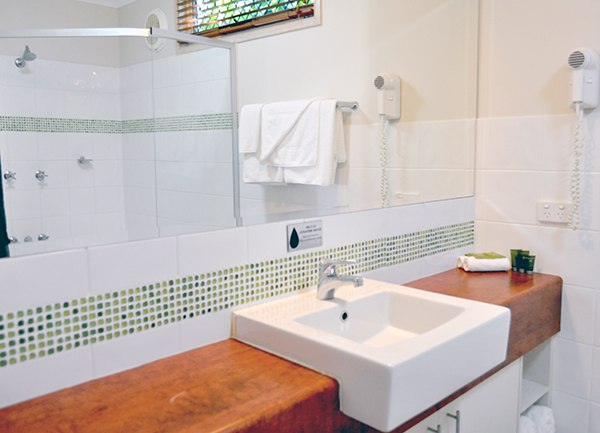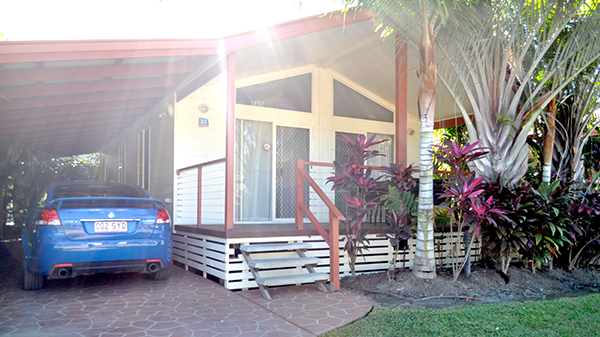 I love the gardens here at the resort, so tropical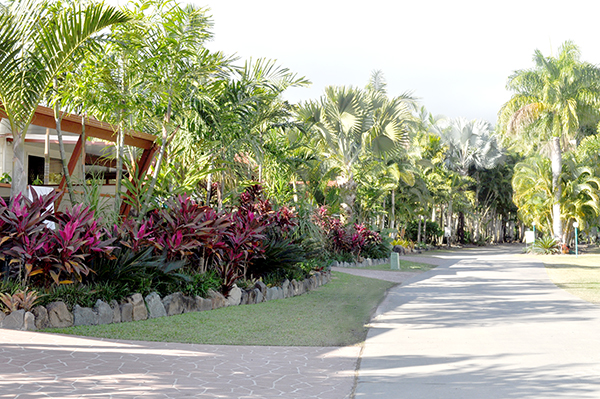 Once we unpacked the kids were very eager to participate in their first Kids in the Kitchen Workshop. The kids had a ball at the workshop, each getting to help Isabella and Sofia.  My kids enjoyed the hands on experience, learning how to make dishes that we don't normally do at home.
This was such a fun event for Big4 Whitsundays to include for their in-house guests.  These workshop are aimed for kids.  The kids can attend the session which then allows the parents to have some child free time and relax a little.  What a bonus!!    You can view some of their upcoming events during school holidays here.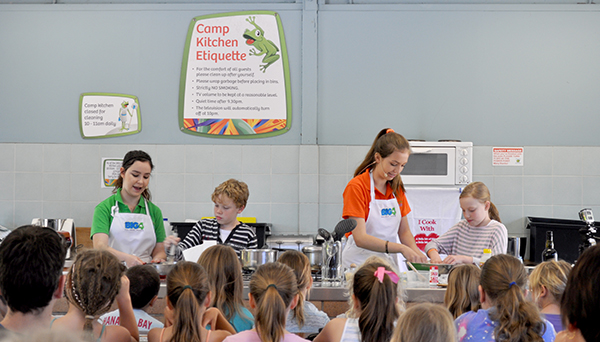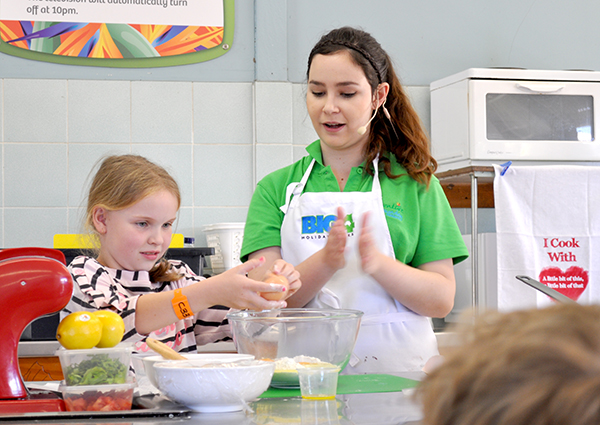 This is why Miss Tween now wants me to buy a pasta machine, Sofia showed her how to make pasta, Sofia made it look easy.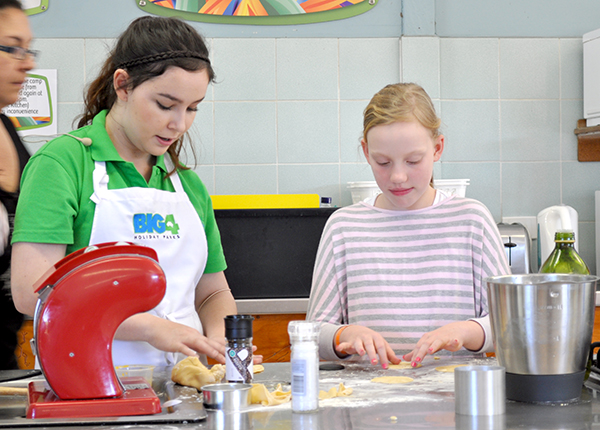 Ricotta Gnocchi with Eggplant…. ooh it was so good!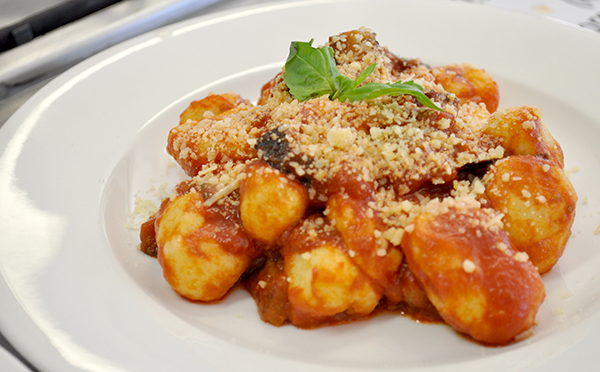 Prawn Raviolli, sadly didn't get to try this, but it sounded delicious.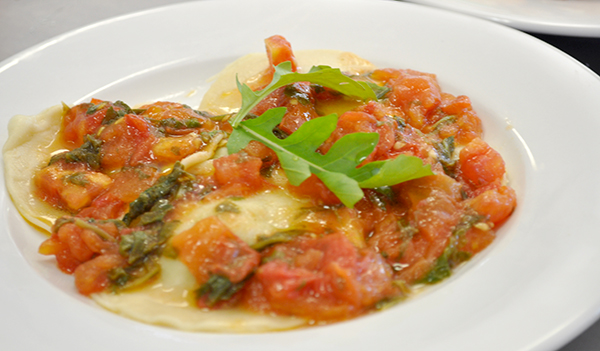 Isabella and Sofia were so lovely, their confidence in the kitchen and talking in front of a crowd just blew me away. I really do hope to see more of these girls over the coming years.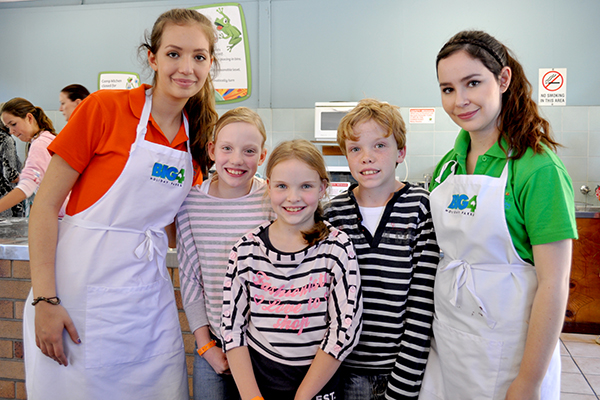 Had to get our Junior Masterchef cookbook signed!!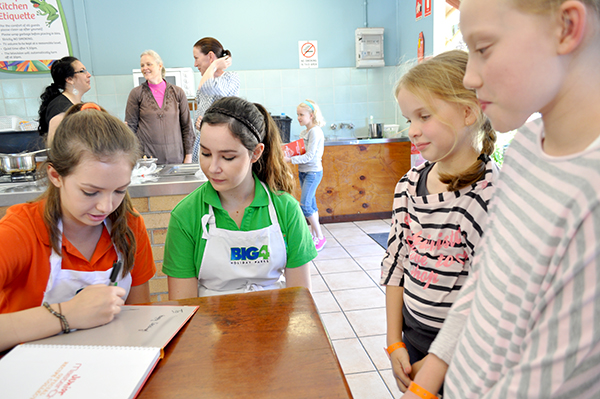 There is so much to do at Big4 Adventure Whitsunday Resort, our kids had so much fun
Lagoon pool with fun slides and an area for the little kids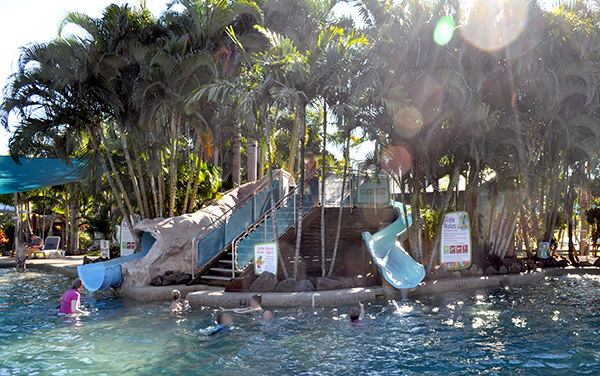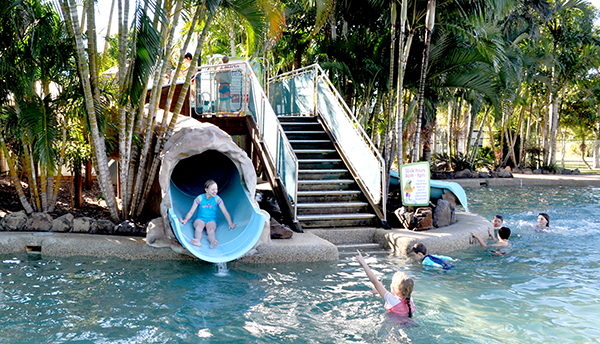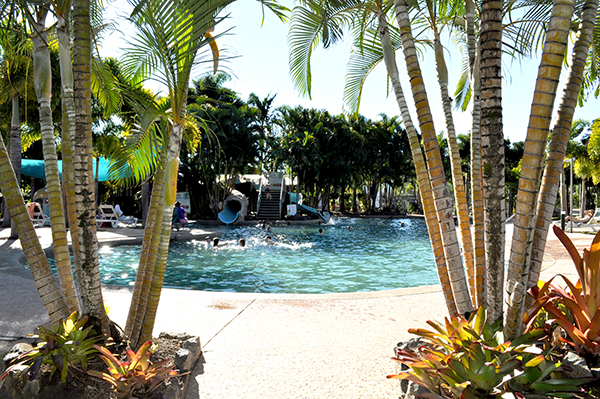 Mum can have a massage while the kids are in the pool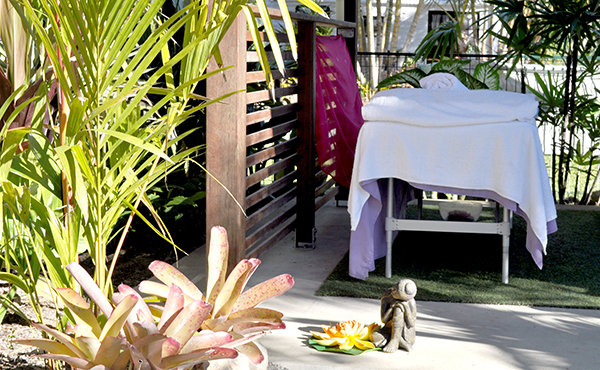 The pedal carts kept the kids entertained for so long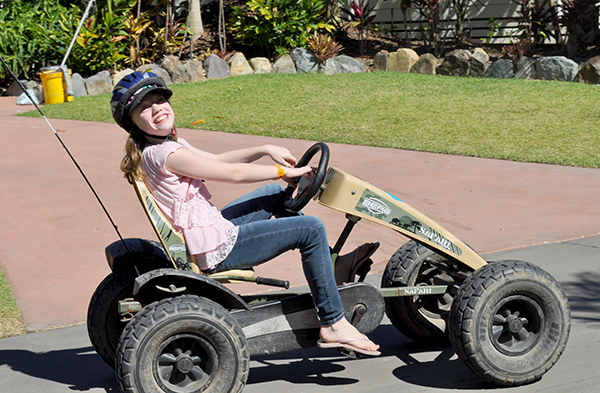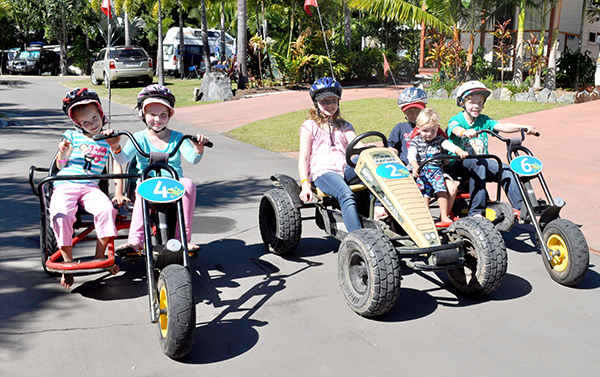 Great playground for all ages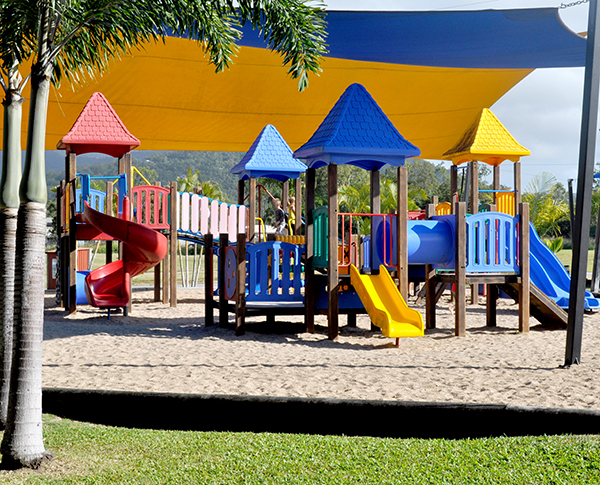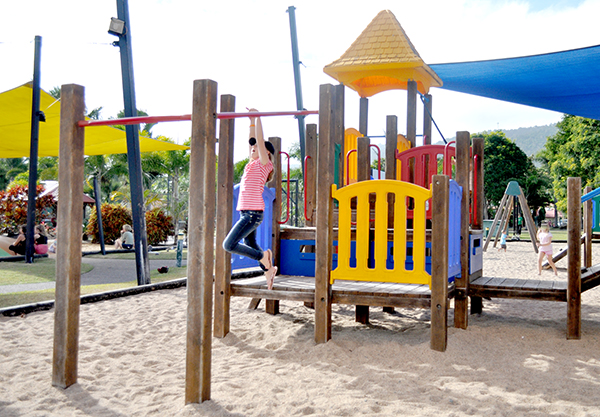 18 hole mini golf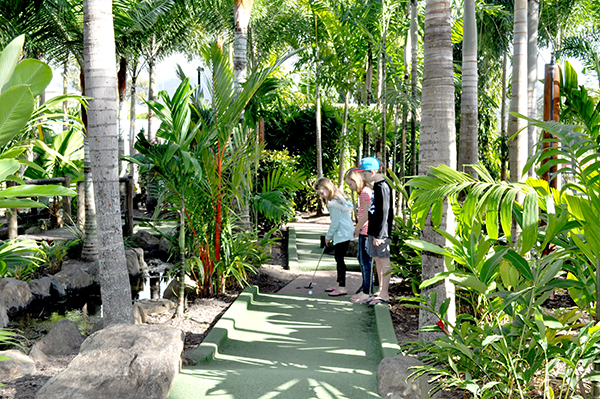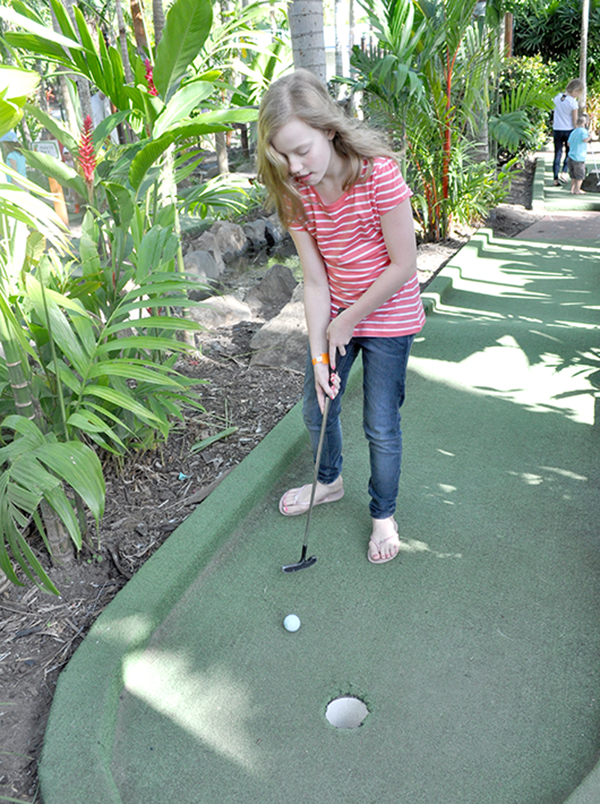 Movies under the stars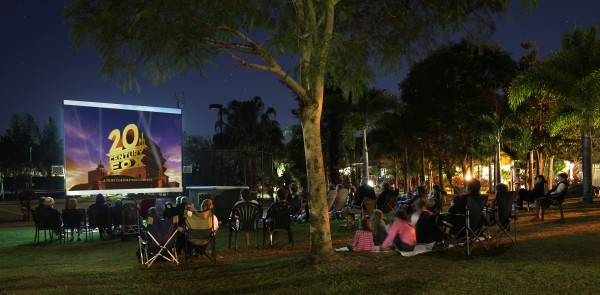 and so much more… Giant jumping pillow, tennis court, basketball, badminton and so many other planned activities free for in-house guests.
We had a wonderful time at Big4 Adventure Whitsundays.  Being that we all fitted comfortably in the cabin was lovely, with the bonus the cabin had everything our family of 5 needed along with the resort itself keeping the kids entertained during most of our stay.  The highlights of the kids stay were the great school holiday entertainment, the kids in the kitchen workshop, the lagoon pool and  the pedal carts.  I personally really enjoyed how beautifully maintained the grounds were kept and sitting out on the veranda was so peaceful especially with a family of ducks passing by.  The kids were disappointed to leave.
Airlie beach is simply beautiful
A piece of Queenslands paradise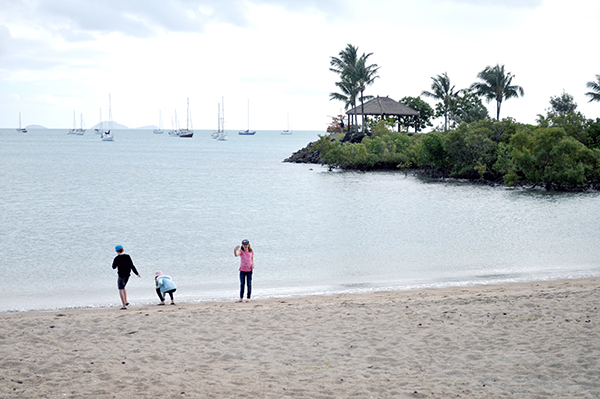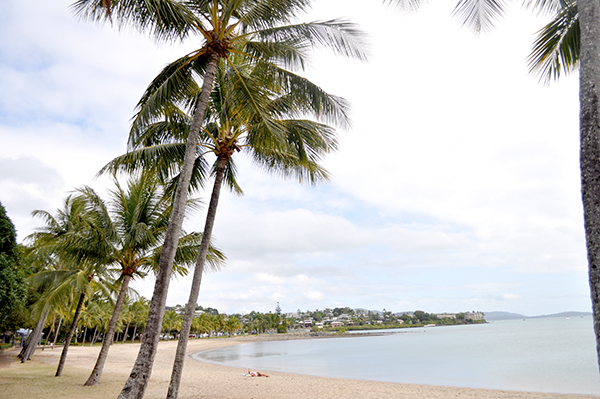 Disclosure:  Flights & accommodation for my family were provided by Big4 Adventure Whitsunday Resort