It was my youngest daughters 13th birthday recently and as I do every year I ask my kids "what kind of birthday cake would they like"? Miss 13 asked for a rainbow layer cake or a caramel cake. I thought about it for awhile, rainbow cake was too hard, I wanted something easy as we were having all the family over for a BBQ to celebrate her birthday. I was out all morning and wanted to make some fresh salads for the BBQ so it didn't give me much time to whip up a birthday cake. So I created this hack, which wasn't too much trouble to assemble, looked amazing, was a little sweet…. but she loved it!! I was sharing the cake assembly on my Instagram stories (follow me organised_house) and many asked me to blog it, so here it is my Super Easy Salted Caramel Popcorn Cake Hack from a Woolworths Mudcake.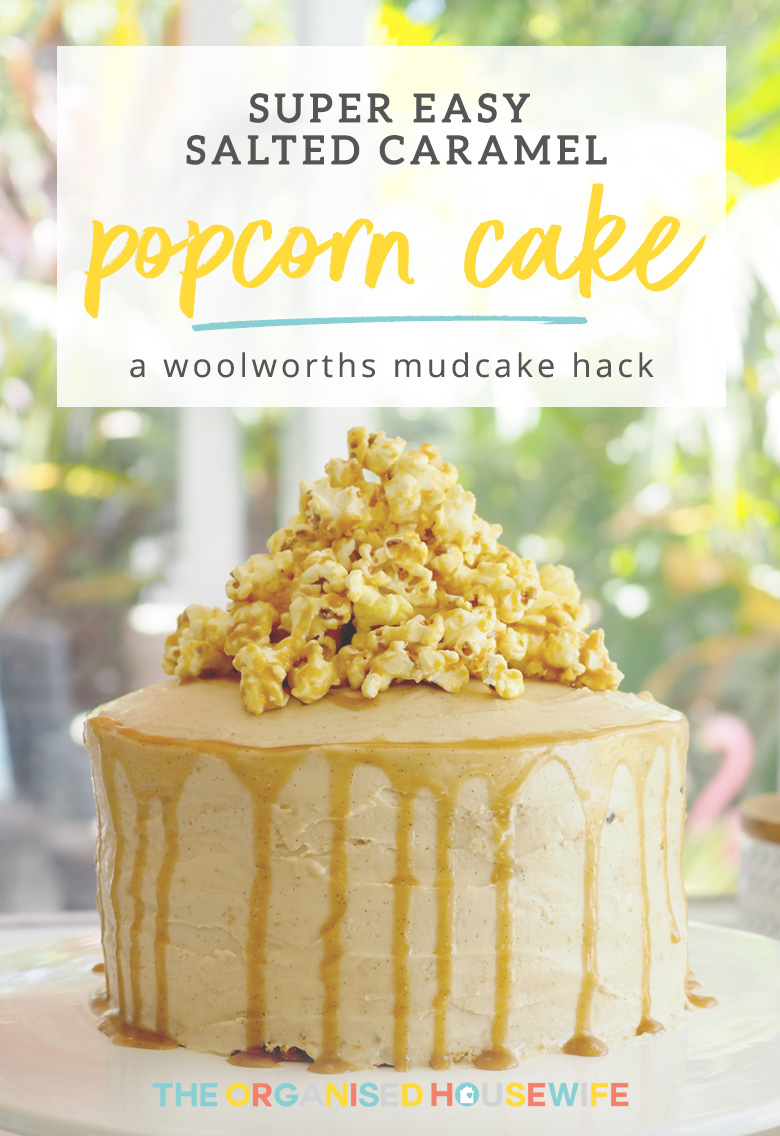 I purchased 3 Woolworths Caramel Mudcakes thinking I was going to make a 3 tier cake, but after I added the 2nd tier I thought that was enough, it didn't need any more height.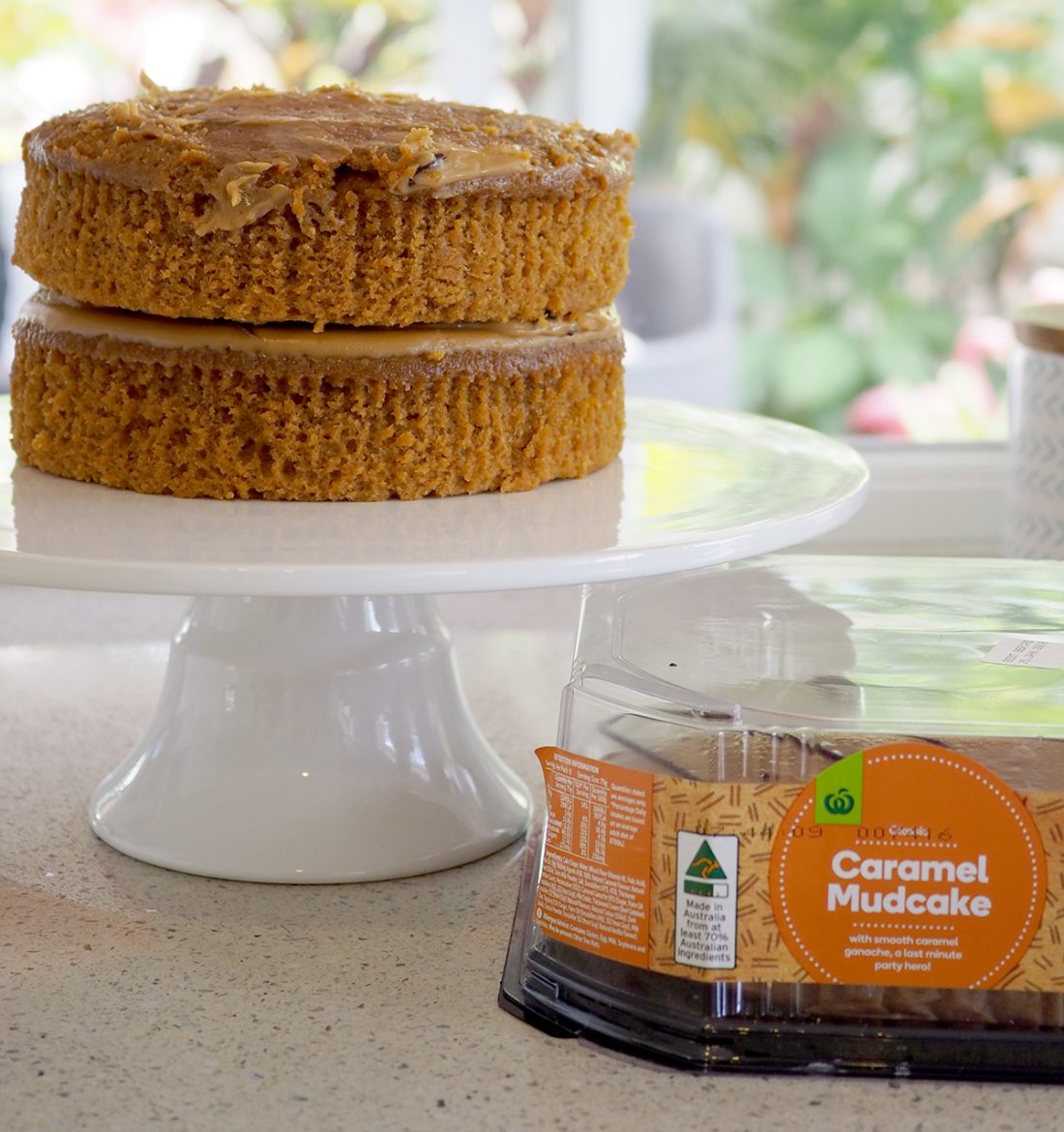 I scraped the icing off the top cake, I smoothed it over the top of the bottom layer to create a thicker caramel filling, although removing the icing all together and putting whipped cream in, may have been better.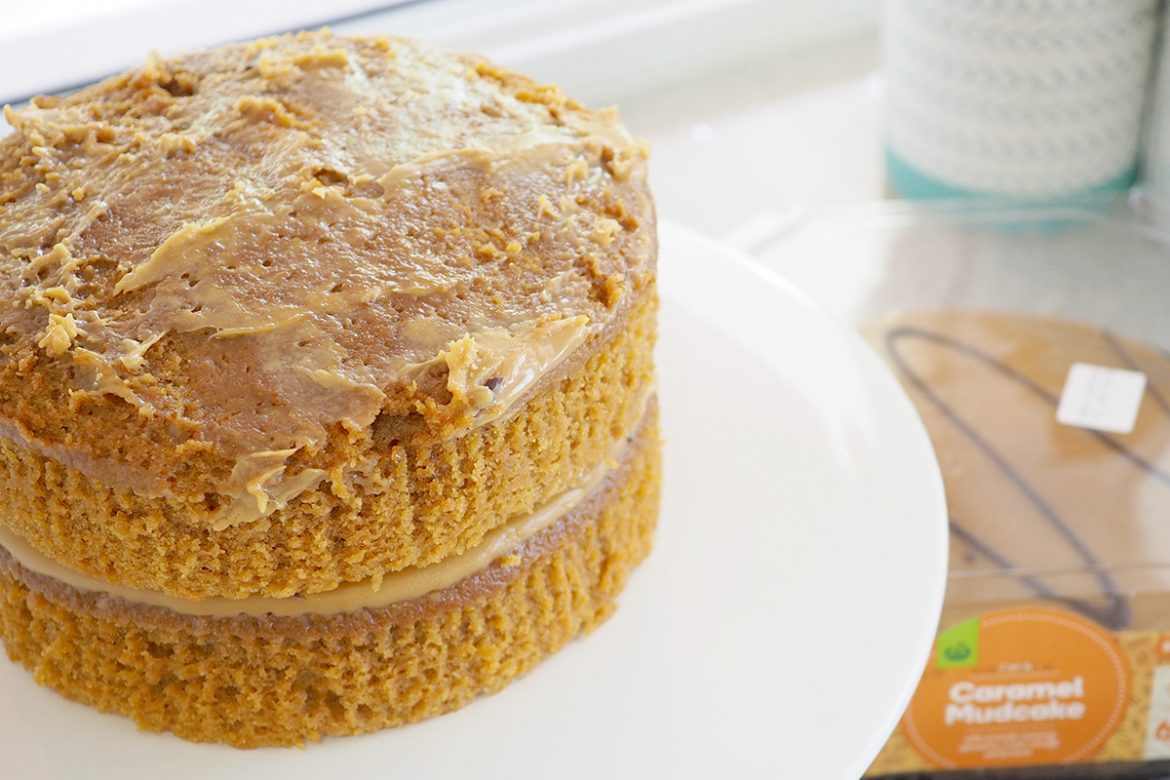 Next was to ice the cake. I made up a batch of my salted caramel sauce the night before to have ready to make salted caramel icing. I blitzed in the electric mixer:
1/3 cup salted caramel sauce
2 1/2 cups icing sugar, sifted
1 tablespoon of milk, more depending on your desired consistency
I wanted to cover the cake entirely, so I spread the icing over the tops and sides.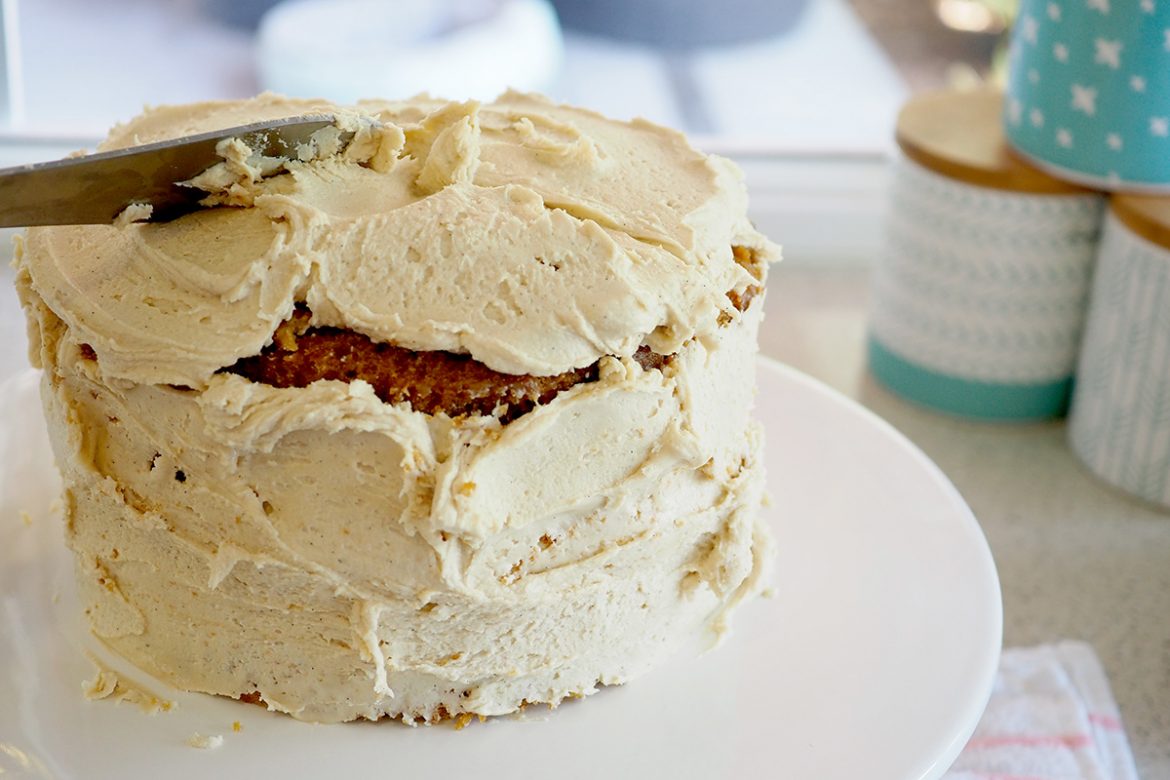 I didn't like the rough textured look for my design ideas so I smoothed out the icing.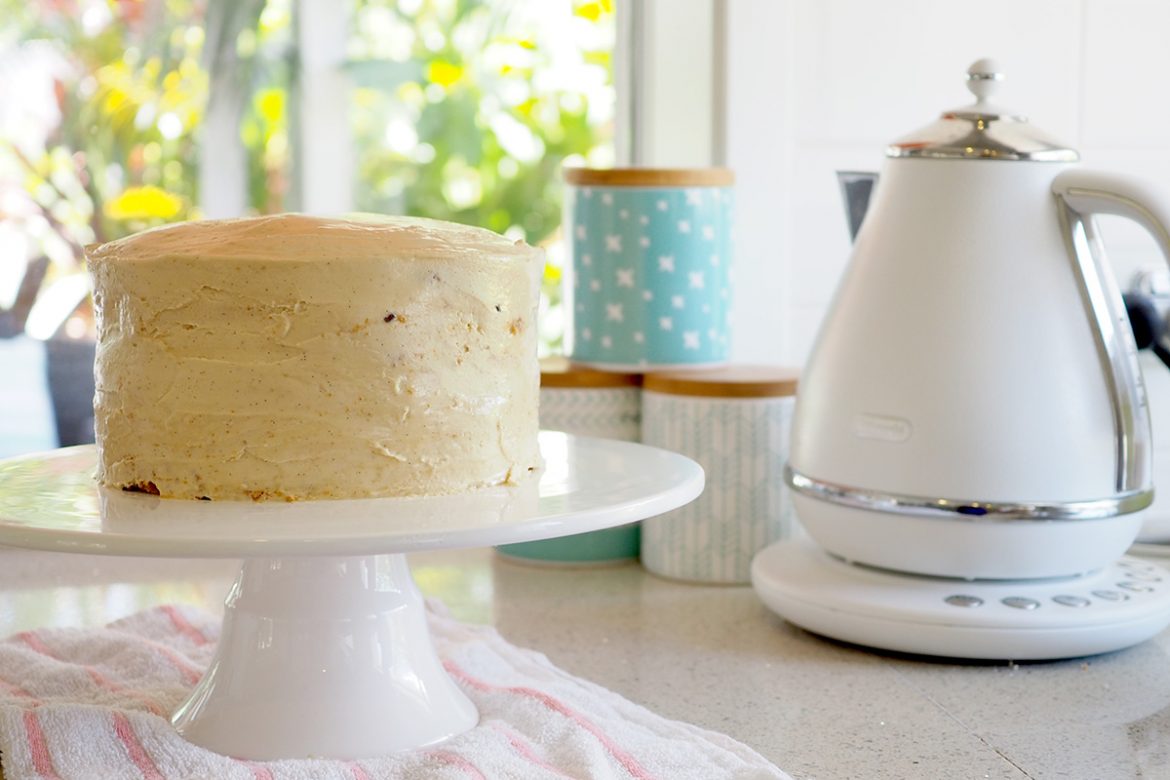 Did you know that if you put a knife into boiling water and then run it over the icing it leaves a smooth finish? And also makes it easy to create a defined lined at the top of the sides of the cake. I then put the cake in the fridge to cool.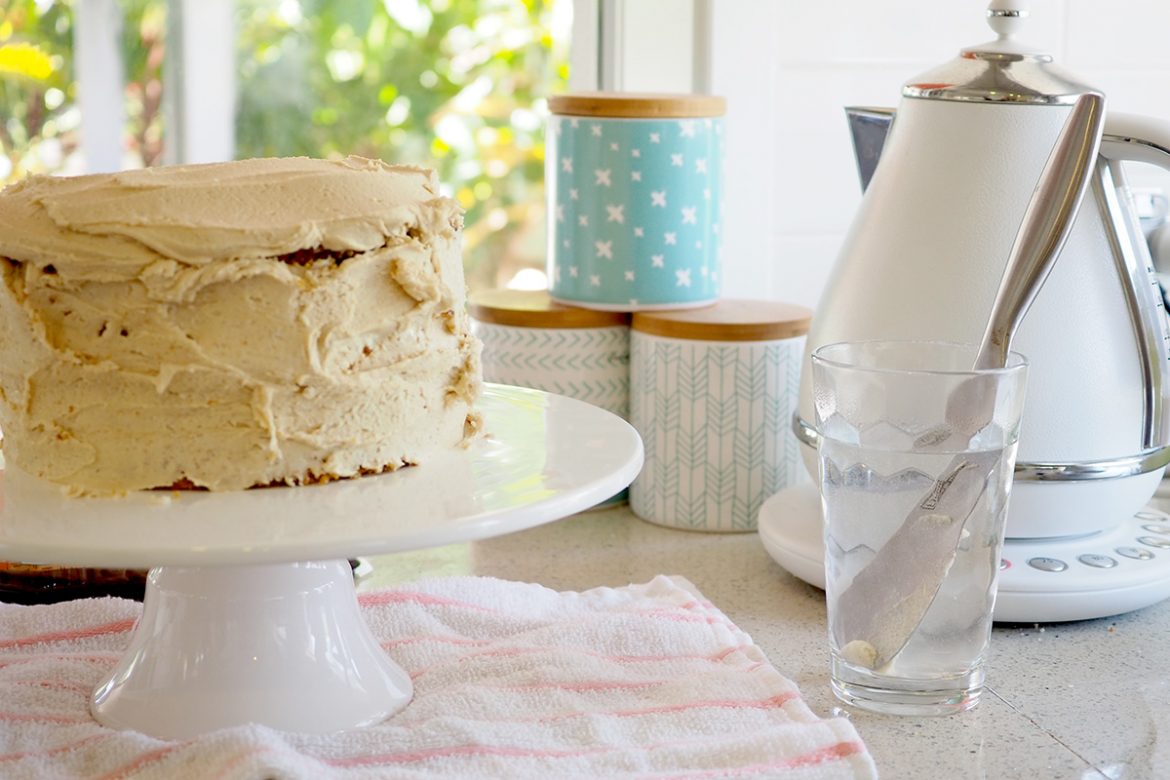 Drip cakes seem the rage at the moment, so I thought it may look nice with some of the salted caramel dripping down the sides. I heated some salted caramel sauce in the microwave and added it to a Chocolate Melt and Decorate Squeeze Bottle, which made it easier to squeeze and control the drips.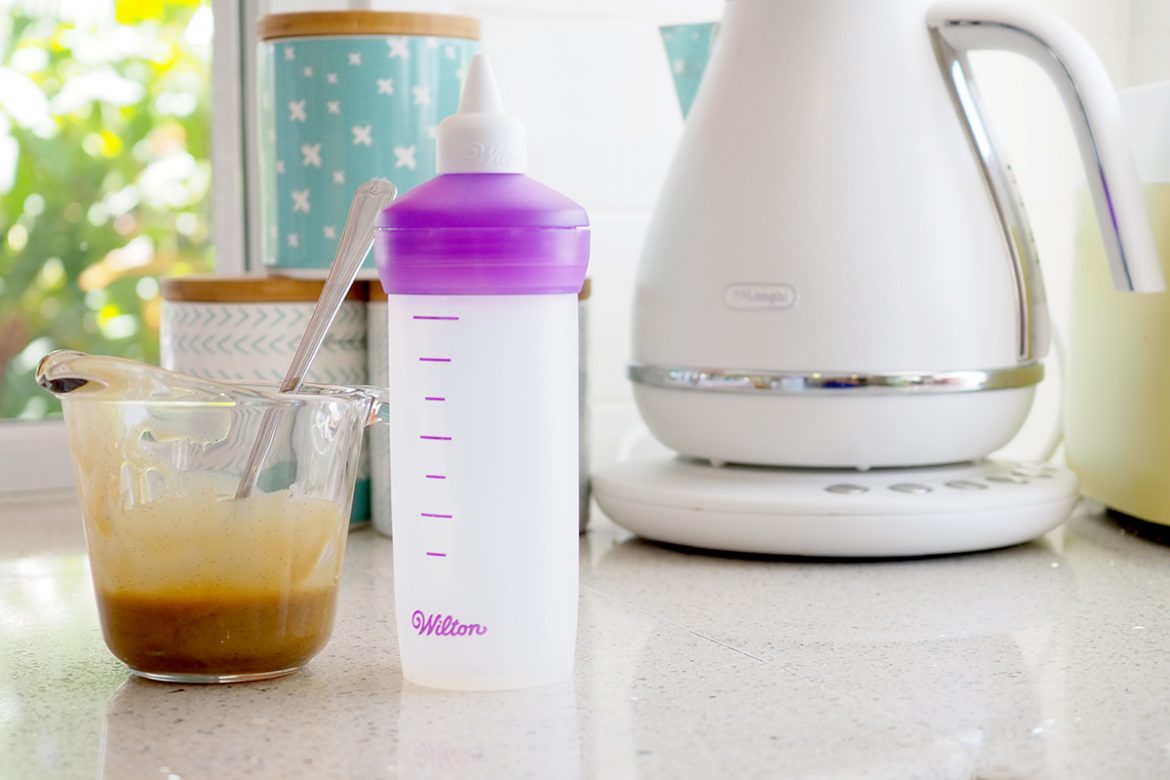 It was a super hot day so I thought if I put the cake in the fridge this may help the drips to stop half way. The sauce was a little too thin and the heat was shocking so my drips made it all the way down the cake….. either way I think it still looked good. I squeezed the sauce around that defined edge I created, squeezing the bottle a little harder when I wanted a drop to fall.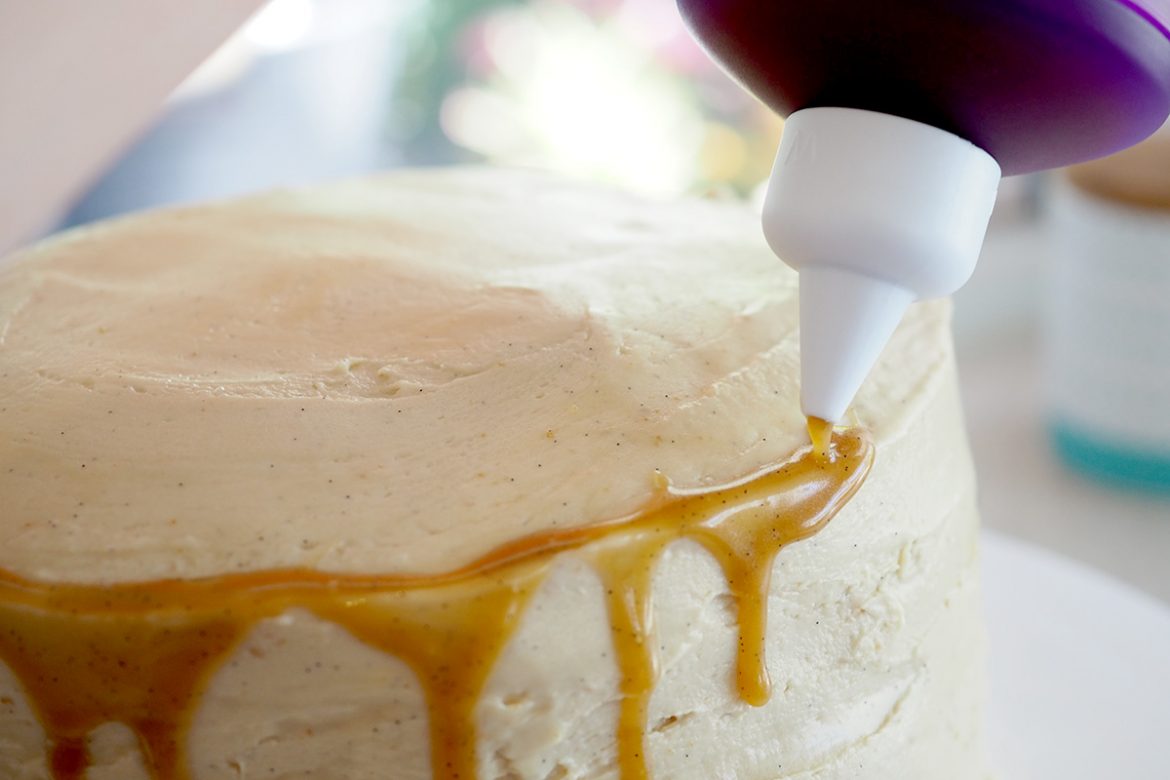 Lastly, I made some salted caramel popcorn to decorate the top of the cake. I did have left over salted caramel sauce which I could have drizzled over the popcorn, but I suspect it may have melted in this heat and not been a nice coating as it's intended to be a sauce. So I followed my salted caramel popcorn recipe.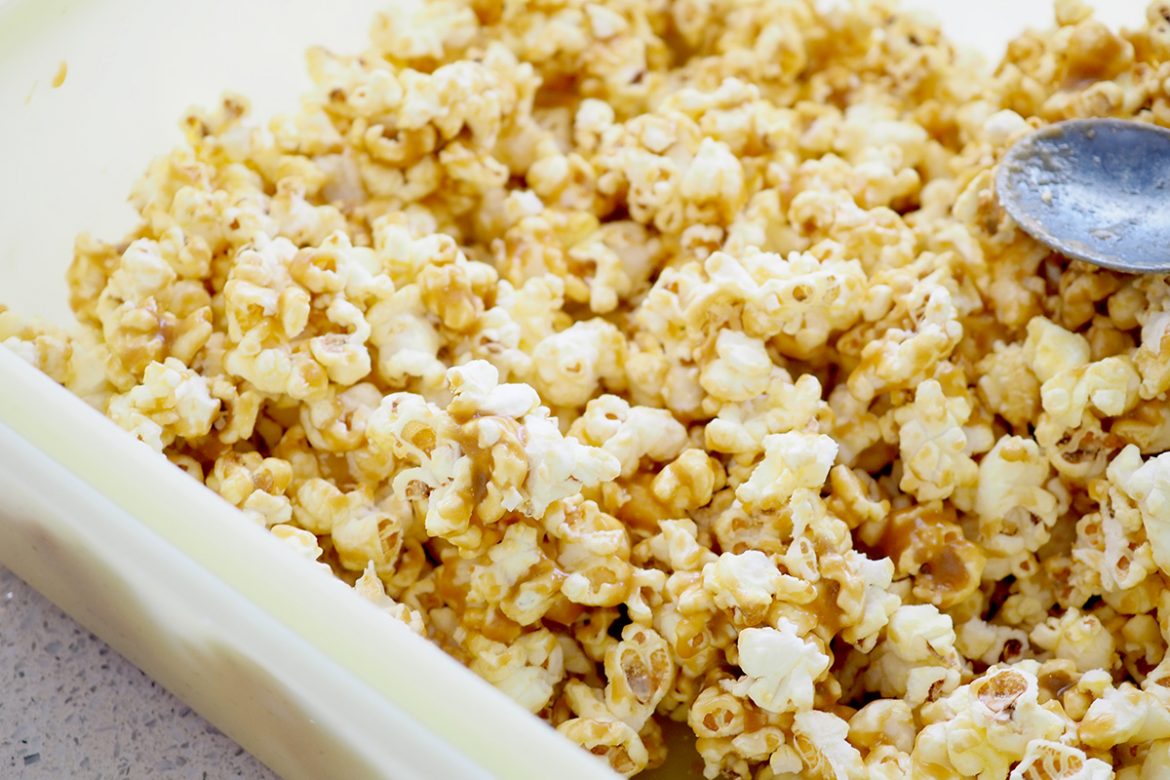 I think, for something that only took 20 minutes to decorate (after I made the sauce, popcorn and cooled in the fridge) turned out pretty good. I recommend serving with some whipped cream on the side.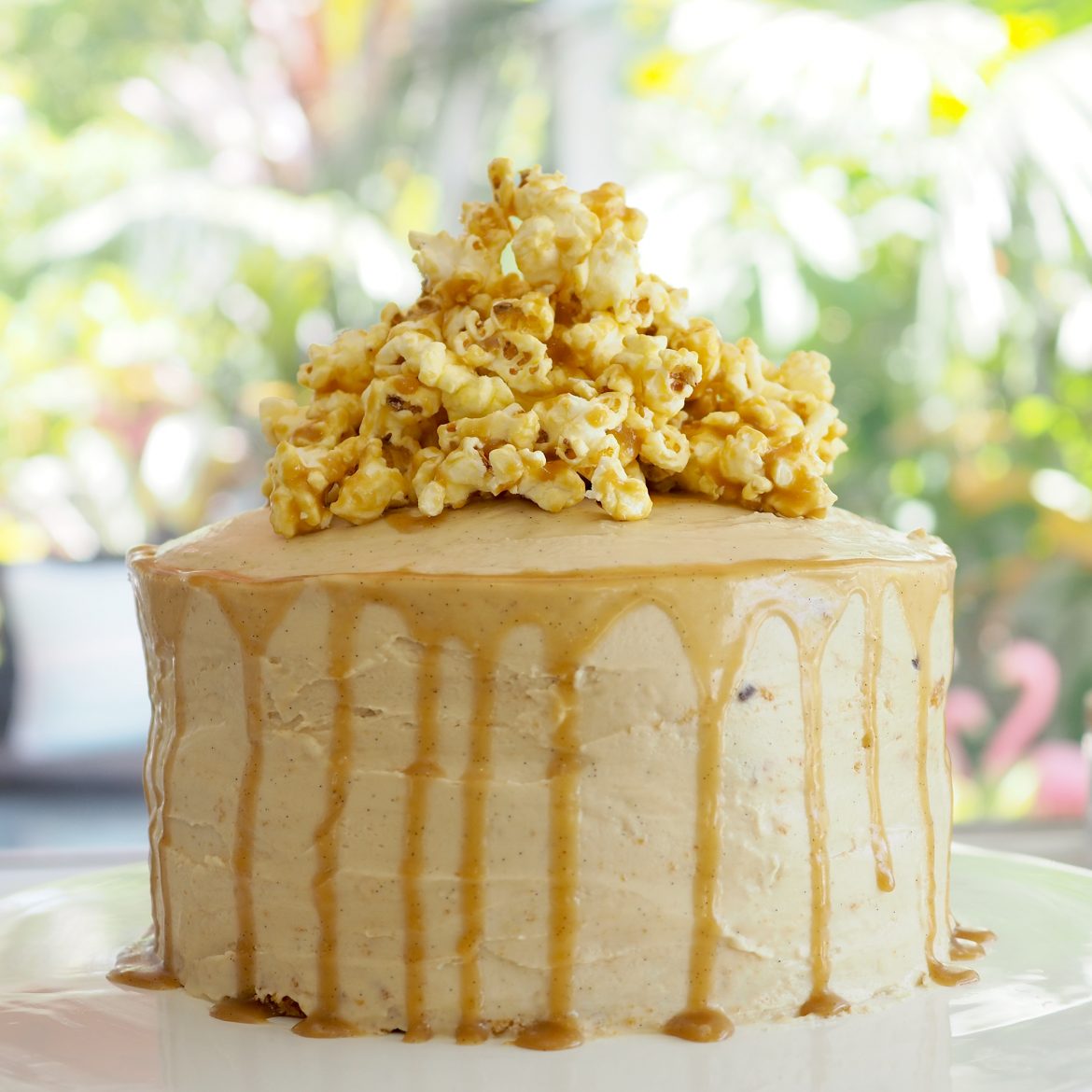 You can find plenty more Coles and Woolworths Mudcake hack ideas here.