Keep the kid's school items organised, tidy and in the one spot – and keep your school mornings stress free! – with this clever storage solution.
Kids have so much stuff for school, bag, shoes, hat, uniforms, school books, notes, instruments, sports equipment. Reader Sonya was inspired by the budget friendly school organisation station I made for my friend that she created an area for her daughter too. To have a unit like this handy so you know where everything is will help keep your school mornings stress free. Sonya share's more about her organised storage for kid's school stuff below.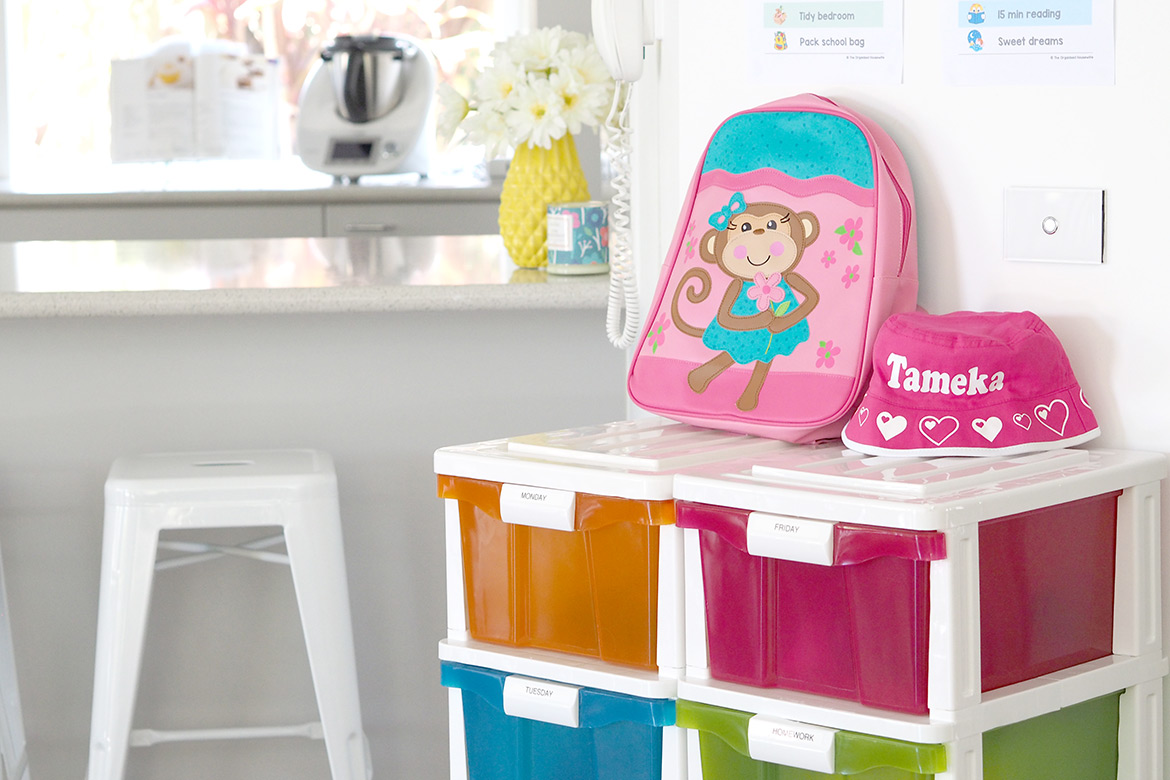 Thank you Kat for your inspiration of an organised area for school stuff storage. I've just assembled a Stuva Unit from Ikea & Krokig Clothes Stand for my daughter's school organisation area.
I am putting doors on the unit in a couple of weeks just want Miss A to get familiar with it all.
SCHOOL UNIT
I've put a whiteboard up next to the school unit to help my daughter know what requirements are for the day ahead (ie Tuesday: PE uniform, Violin). As well as a homework roster so we easily keep on top of juggling homework/music requirements & after school activities.
Bottom drawer: school shoes, school sandals, sneakers, socks

Next drawer: library books & assignments

Next drawer: music folders & CDs

Next Drawer: homework & school diary

Space: school bag & lunch items

Top: Hat & Violin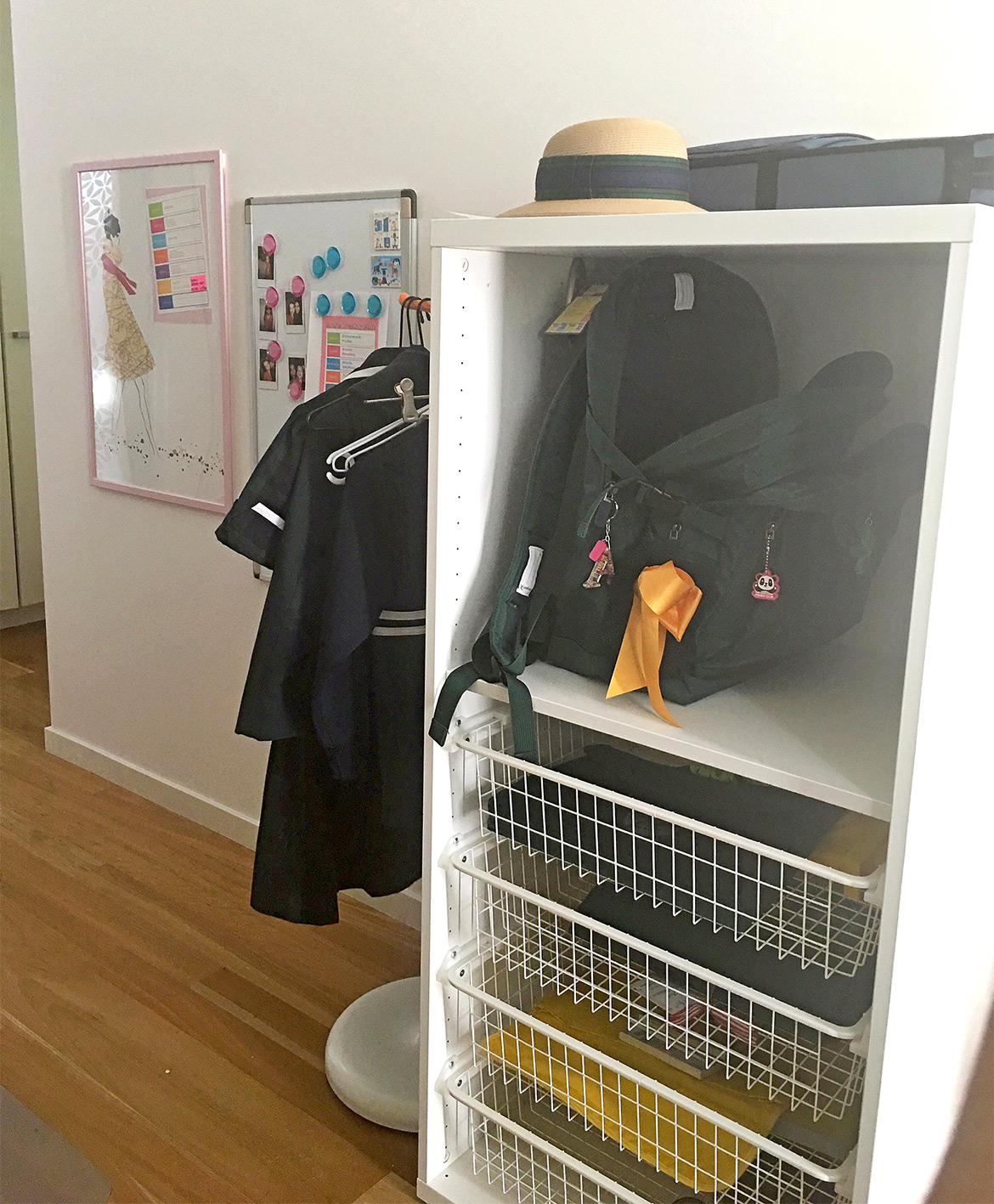 SCHOOL CLOTHES STAND
Formal uniform one side

PE uniform other side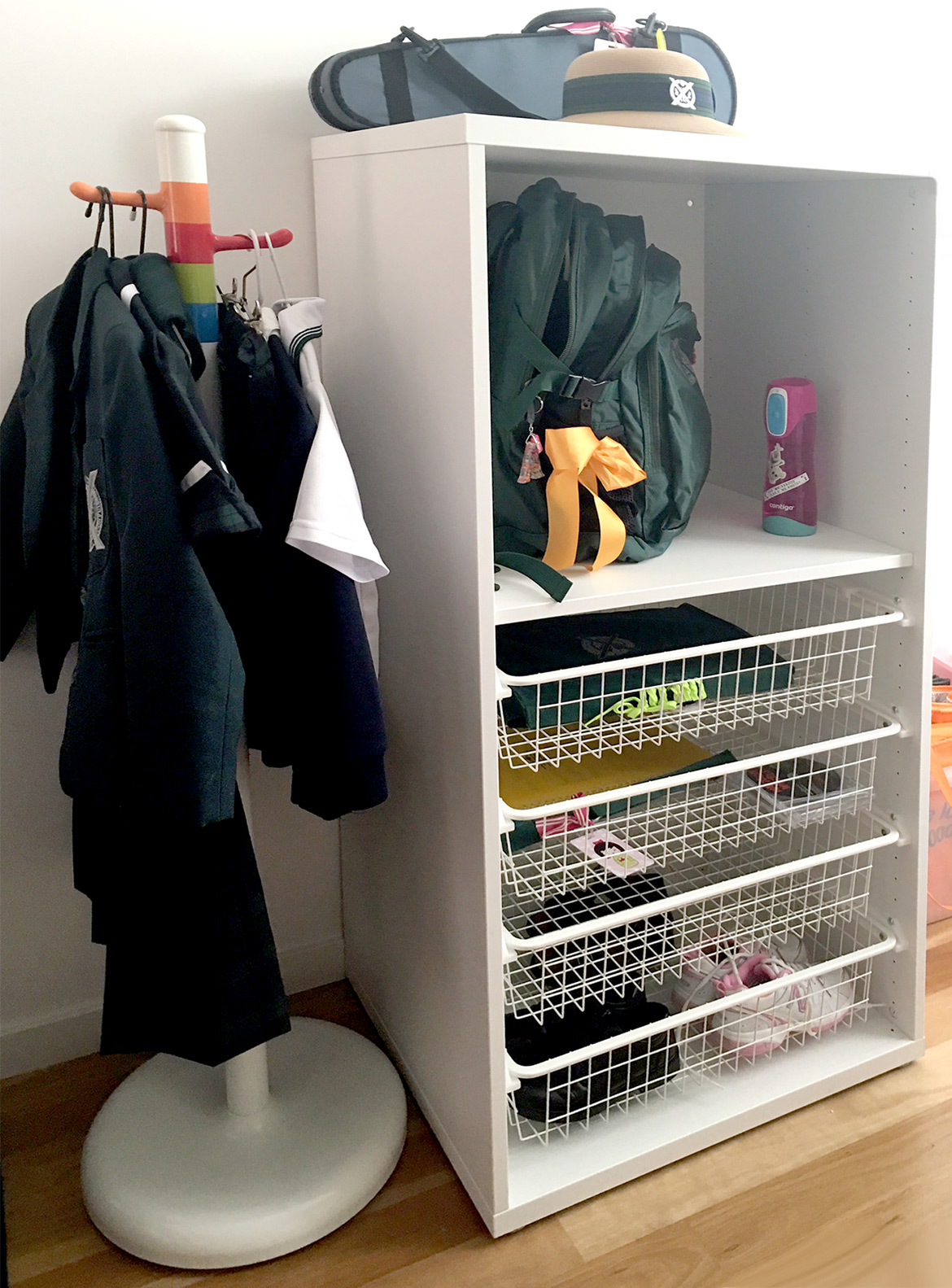 If you need help keeping track of the week of school activities, subjects or other school events, check out my weekly timetable sheet – it helped me a lot!
DOWNLOAD HERE: School Weekly Timetable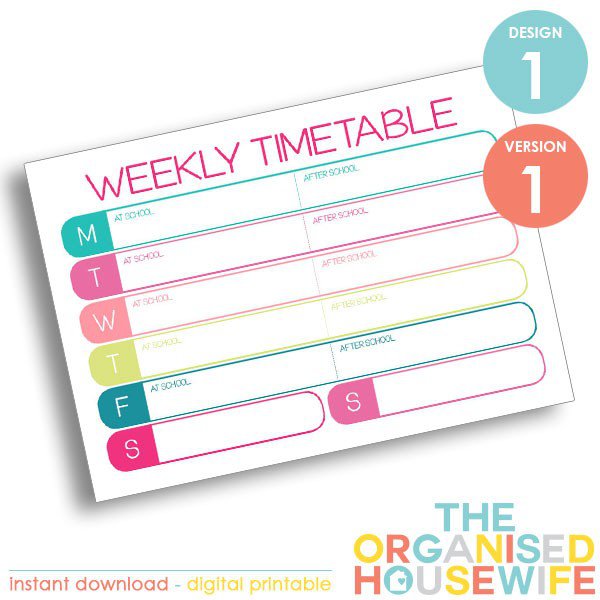 I'm a very happy with the result, once again thank you xxx
---
Are you managing to keep the kids school stuff organised?
---
Please share your organising projects – I would love to see some of your before and after organising projects so I can feature them on the blog to help inspire other readers. Use this form here to send me photos and a message.