Getting your kids into a good school routine is not an easy task, but it is possible to achieve with some good organisation and a little help from my charts. My routine charts will help your child to independently get ready for school, stop you repeating yourself and remind them of tasks that need to be completed before they can play or turn on the TV, creating a chaos-free day before and after school.  
When it comes to sticking to a school routine, there are three routines which I have always broken our days up into:
MORNING ROUTINE – The first is the morning routine, where your kids need to get out of bed, eat breakfast, brush their teeth, put their school uniforms on, tidy up their room etc. On top of that, you need their lunches packed and have them all ready to get out the door at the same time every day so that they're not late for school.
  PURCHASE HERE: Kids Routine Chart – Morning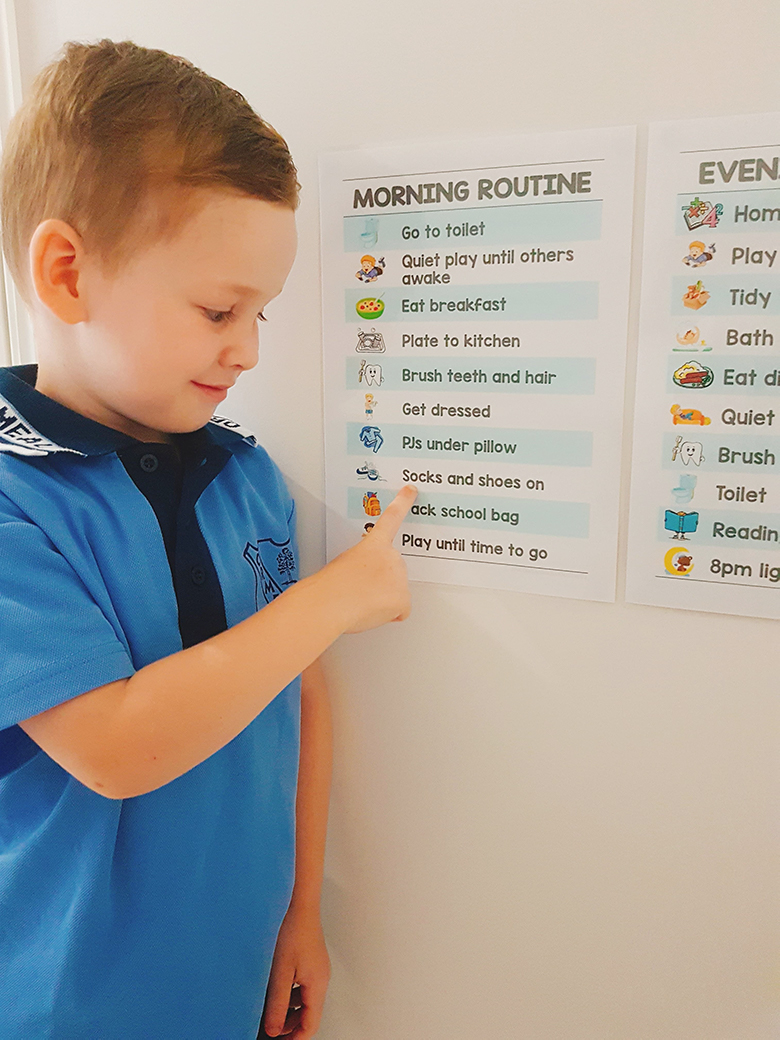 AFTERNOON ROUTINE – Then you have the afternoon routine, where your kids need to eat a nutritious after-school snack, get changed out of their school uniforms, get their homework done and complete any responsibilities (chores around the house) before they can turn on any electrical devices.
  PURCHASE HERE: Kids Routine Chart – Afternoon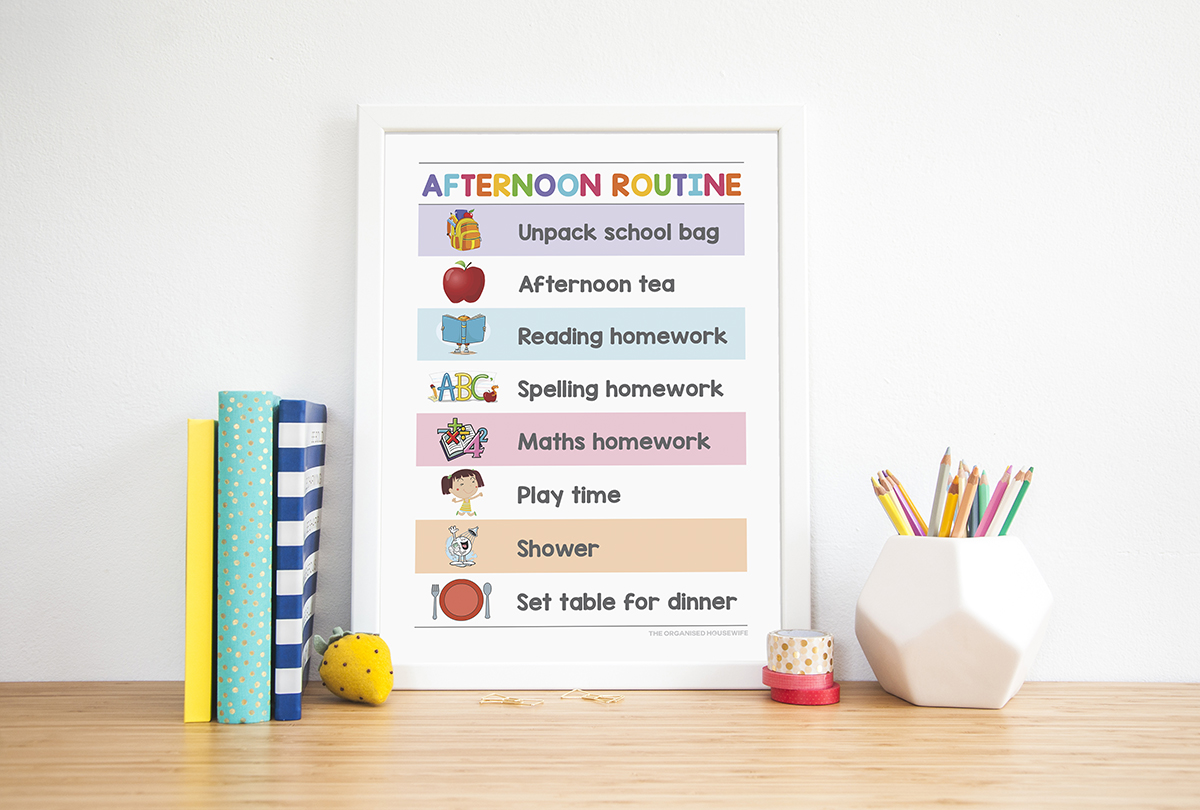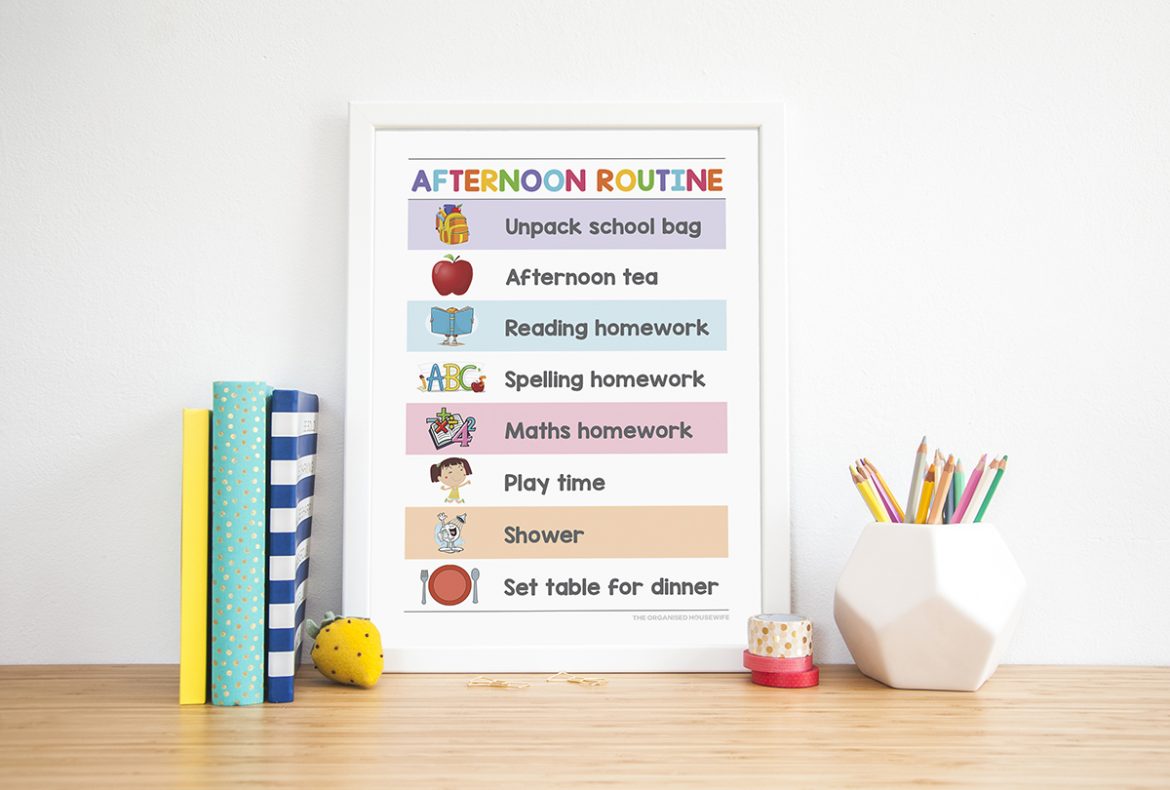 EVENING ROUTINE – The end of day routine is possibly the most important one of all. Why, you ask? Because if your children don't get enough sleep, then they won't have the energy for their little minds to work hard and learn at school. Don't let them stay up too late and don't let them have too much screen time, because electronic devices cause restlessness and trouble sleeping when overused at night and before bed-time.
Sunday-Thursday evenings need to have a good repetitive structured routine, to help settle them every night, as they know what your expectations are then.  When my kids were younger, we had the same routine from 5 pm every day which included bath time, playing, dinner, packing homework into their school bags, tidying up their bedrooms, brushing teeth, completing their chores (such as cleaning the bathroom and putting dirty clothes away), reading time, and lights out at 7 pm. This then allowed me time to clean the kitchen and have some child-free time to relax for the evening.
  PURCHASE HERE: Kids Routine Chart – Evening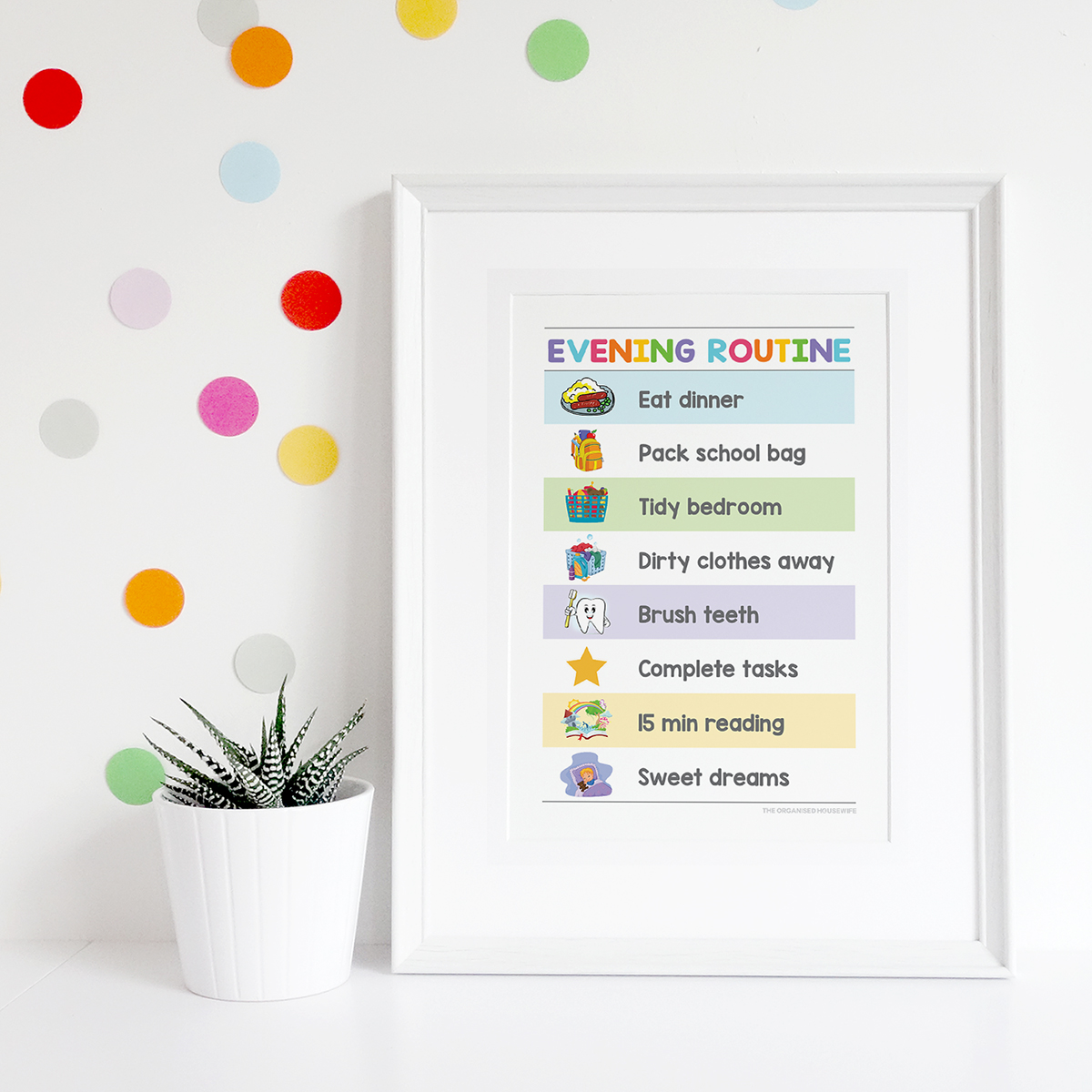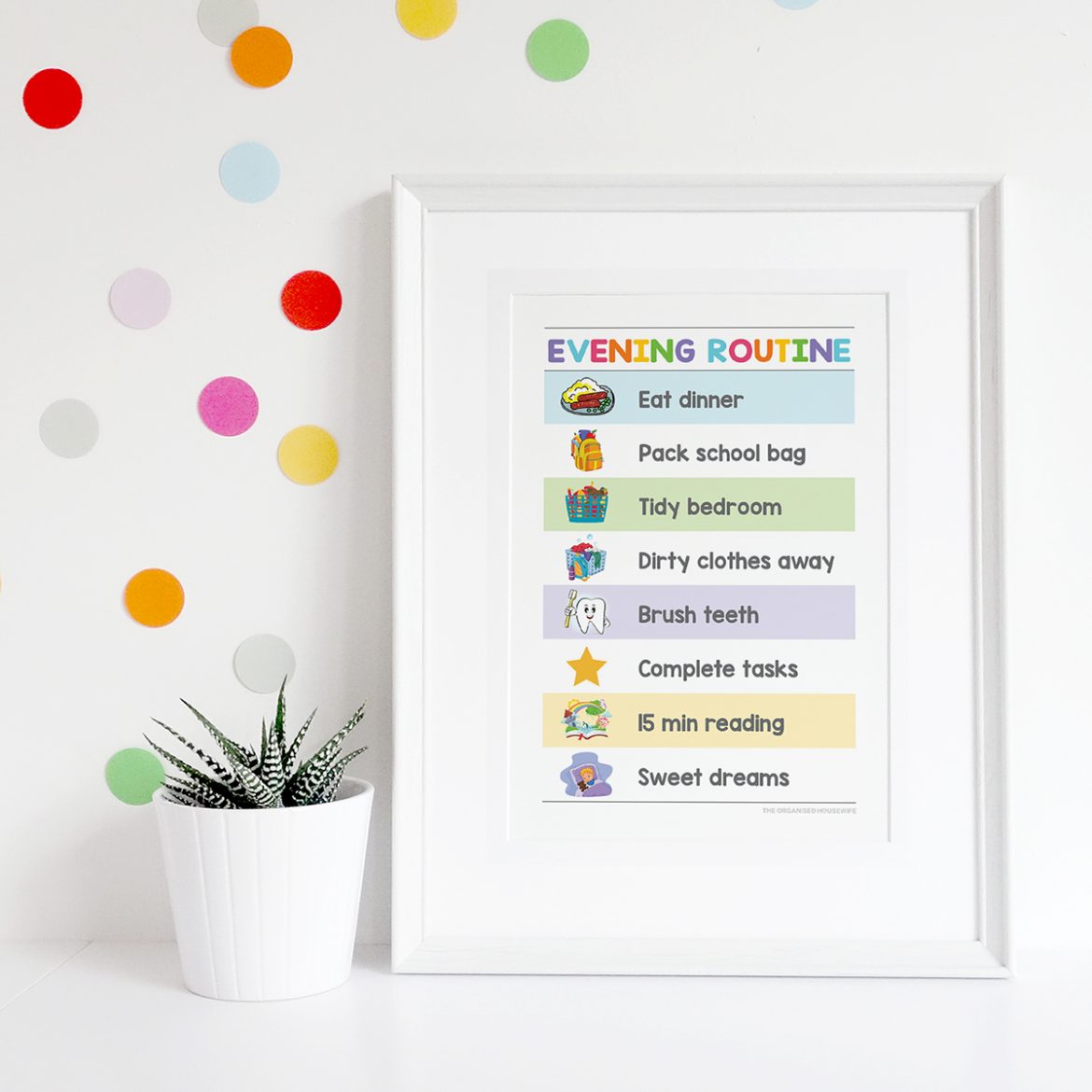 I created and started using these routine charts with my kids since they were 3 years old.  They couldn't read them initially, so I put the images up there as prompts.  Over the years the routines have changed slightly, and now that they are teenagers, we no longer use them, but it was THE BEST WAY FOR ME to stop constantly repeating myself and it gave the kids independence to get themselves ready for school.
These routine charts are available in my shop at a very reasonable price and are currently ON SALE!  You can purchase them individually, all 3 in a colour bundle or there is an option to get them personalised with your own tasks.
  PURCHASE HERE: Personalised Routine Charts
WHAT TIME DO YOUR KIDS GO TO BED?