A FREE printable with heaps of indoor and outdoor kid's activity suggestions to beat the boredom during the school holidays and on weekends.
Stuck for things to suggest when your children say for the 100th time today they're bored? I hear you! "I'm bored!" is a phrase many mums and dads have become accustomed to hearing of late, and quite frankly it's driving many of us mad! To help you all overcome the boredom beast that seems to have infiltrated our homes, I set about creating the ultimate play prompt for you to print out and pop on your fridge, giving the kids zero excuse to mutter those horrid two words again.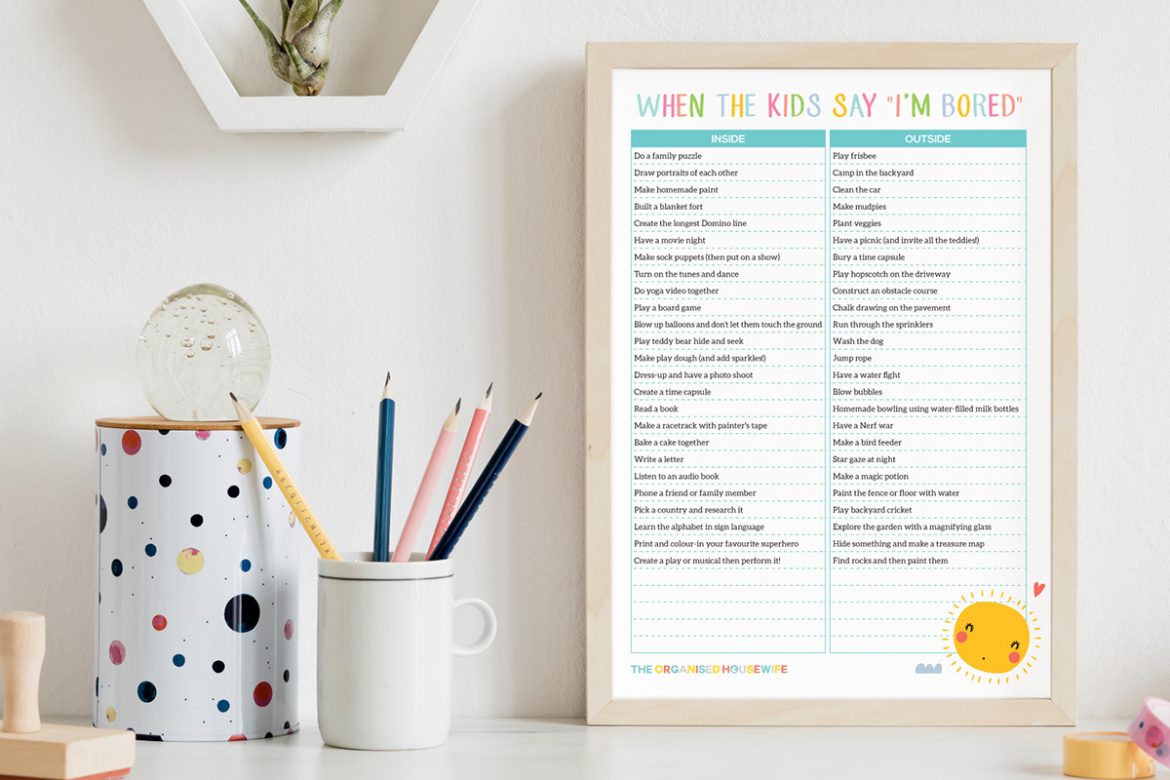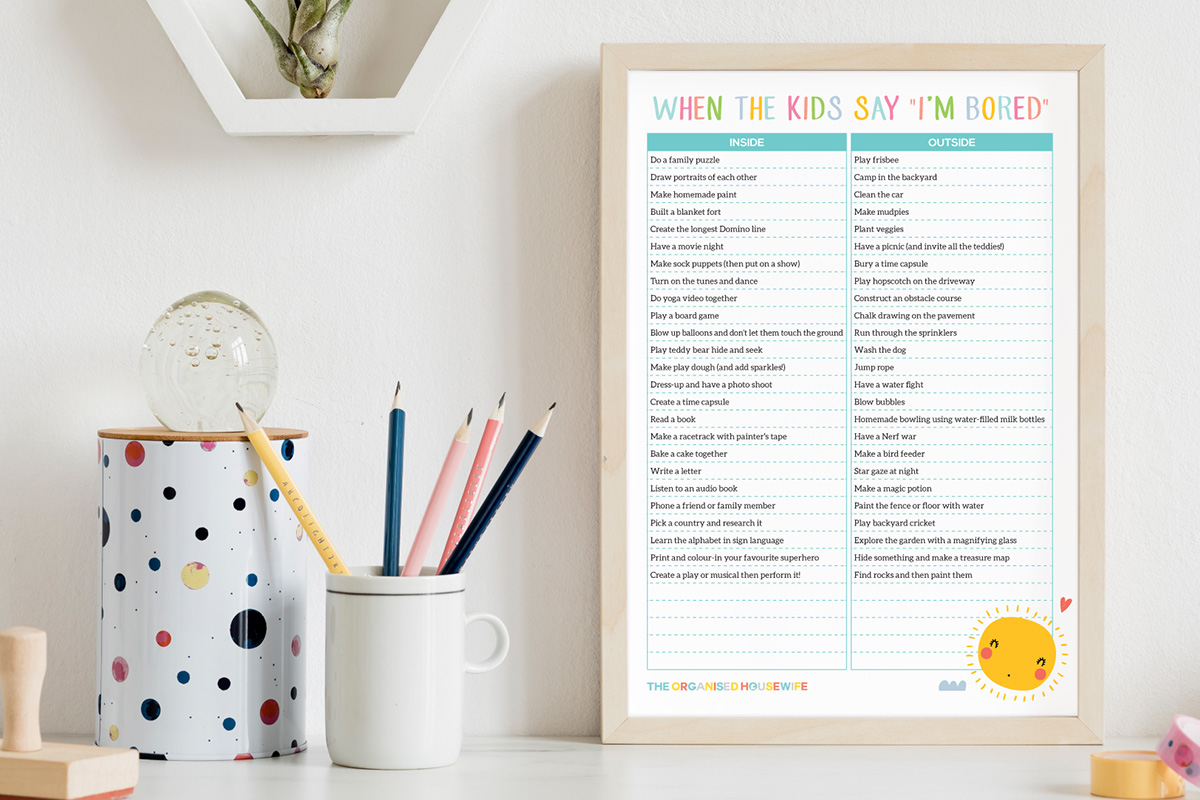 Being stuck at home with stir-crazy kids – and a little respite from the four walls we call home – is enough to suck the spirit (and sanity) from any well-intentioned mother. This is why I created this kid's activity printable, and it's also why I've made it FREE!
Get ready to ignite imaginative play in your children, and be surprised at what fun is waiting for your child right under the kitchen table…I created this printable for anyone needing to entertain bored kids at home – I truly hope it helps! Enter your details below and we'll send it directly to your inbox. 
WHAT ACTIVITIES WILL YOUR CHILD TRY TODAY?
---
Pin this image below to Pinterest!