This post is sponsored by Nick Jr.
When my kids were younger we enjoyed dancing around the lounge room singing the good old-fashioned nursery rhymes.  I had Old Macdonald's Farm animal sounds perfected!  I'm not much of a dancer but I have to admit that these shows helped me just as much as the kids and gave me a little bit of exercise!   You really can't help but to dance and sing, which is a wonderful way to spend time with the kids and creates a great family dynamic – laughing, being noisy and what I love most was when we were exhausted at the end of the show, it was a good time to sit and cuddle.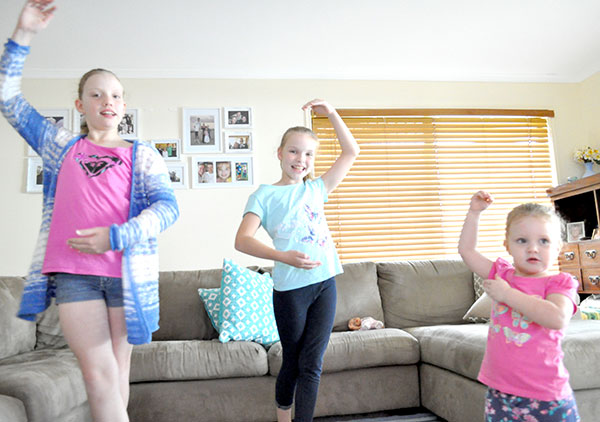 It was so lovely seeing my niece dance, jump up and down with her crazy laugh. She was having a ball and totally forgot that 5 minutes earlier she was grizzly for her mummy.  It's moments like these that I love to sit back, take in and watch the freedom and bursts of energy from the kids.
Do you dance around the lounge room with the kids?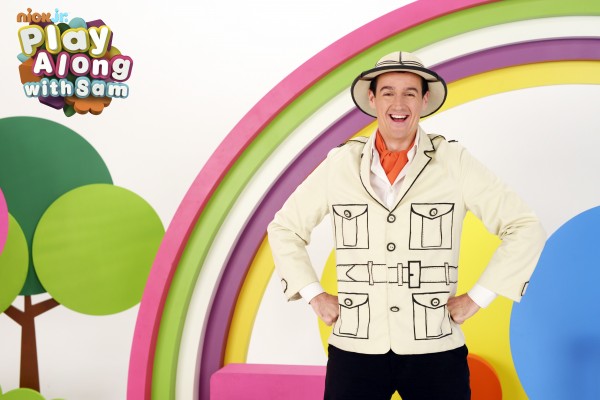 The new series of Play Along with Sam is on the Nick Jr. channel weekdays at 10am. Tune in to laugh, sing and dance!  It's a great time to spend with your kids learning new songs that you can then continue to sing in the car or at bath time!! 
Sam really captures kids attention. His shows are good learning experience for the kids and they are fun at the same time! My niece and I watched his clips online here – It's a great hub where parents can find lots of videos, activity sheets and games to keep the kids entertained.
Win
Visit this page here for your chance to win a music lesson with Sam for your playgroup or preschool, plus $1000 worth of musical instruments for your playgroup/preschool too!!  Please note:  this giveaway ends 13th June.  
 Downloadable FREE Colouring Pages
Nick Jr have created a great selection of free Play Along with Sam  colouring pages here.  There are some super cute animals like this crocodile below.  Use these colouring pages shortly after you watch the show, set the kids up with the pages and colouring pencils and chat to them about what they learnt from the show, the sounds the animals make etc. Then use this time while the kids are creating their masterpiece to get a few get a few tasks done around the home!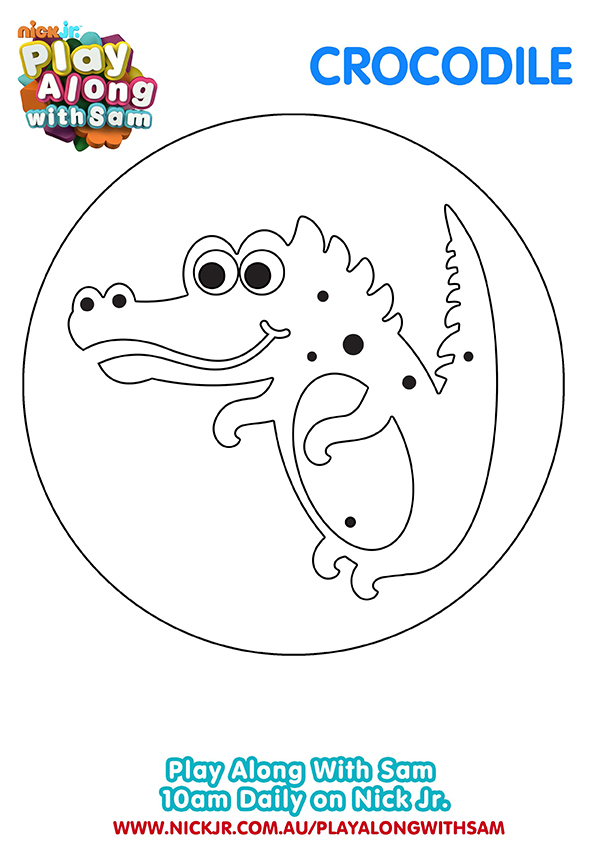 This post was coordinated by The Remarkables Group and run in accordance with my disclosure policy