School holidays can be a blissful time of reprieve from hectic mornings, tedious spelling homework and ironing the uniforms but they can also bring out the dreaded beast-of-boredom in any child. When kids are not used to having to fill their own days and the second week of break creeps around it is not uncommon for little voices to chorus they are 'booooored!'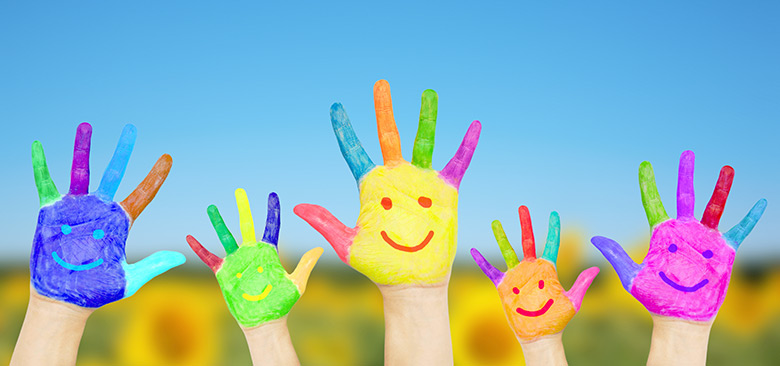 Boredom Beaters for the School Holidays
Cue the mummy panic and impending holiday dread……? NO! Fear not fellow mummies, Adele Dyson of Caravanning with Kids has six nifty ideas to keep your children busy when they are claiming there's 'nothing to dooooooo…' Even better her suggestions are fun, low-budget, mostly low-mess and they only use items you already own at home.
Get busy in the kitchen
Cooking up a storm is a great way to get the kids re-focused. From making their own pikelets (with help) for morning tea or older children researching a recipe, food shopping and then cooking it, there's plenty of time to be spent pottering in the kitchen together. Little kids will delight in playing café and creating a menu to serve or even better, why not prepare for back-to-school with some baked treats you can freeze and use later in lunchboxes? Win! Kat has over 50 Freezer Friendly Lunch Box Ideas perfect for this.
Get the earplugs Mum, it's performance time
Encourage your kids to put on a show and let their creative juices run free! From the simple singing of songs with the trusty hairbrush microphone in front of the mirror to the preparing of a production of Lion King-esque proportions all children love to perform for Mum. Encourage them to think big with home-made set design, props and ticketing and you'll have them busy as fast as you can say 'Hakuna Matata!' If your kids are younger and need a little more help swap your concert for an impromptu disco. Pull the curtains, pump the music and dance away the afternoon.
Get Artsy in the Great Outdoors
As the weather warms it's the perfect time to head outside and make some street art. From sidewalk chalk to cutting and sticking with nature items or building mini gardens on an old oven tray this is low-budget idea that sends the kids out into the sun (and out from under your feet!) Little ones also love the roller paintbrush and bucket of water – there are endless hours of painting to be done!
Savour the days with a family travel journal
Use a Travel Journal to encourage your children to document their holidays. Stick in photos, bus tickets or movie stubs, note down play date records or where you went and write about what you cooked, ate, made or built! This is a wonderful, independent activity that encourages reflection and provides them a personalised, unique place to write their daily thoughts. Of course, when they claim to be bored you can remind them to look back at everything they've done this break! (And for goodness sake – shhhhhhh, don't point out they are actually working on their handwriting, spelling or creative writing!)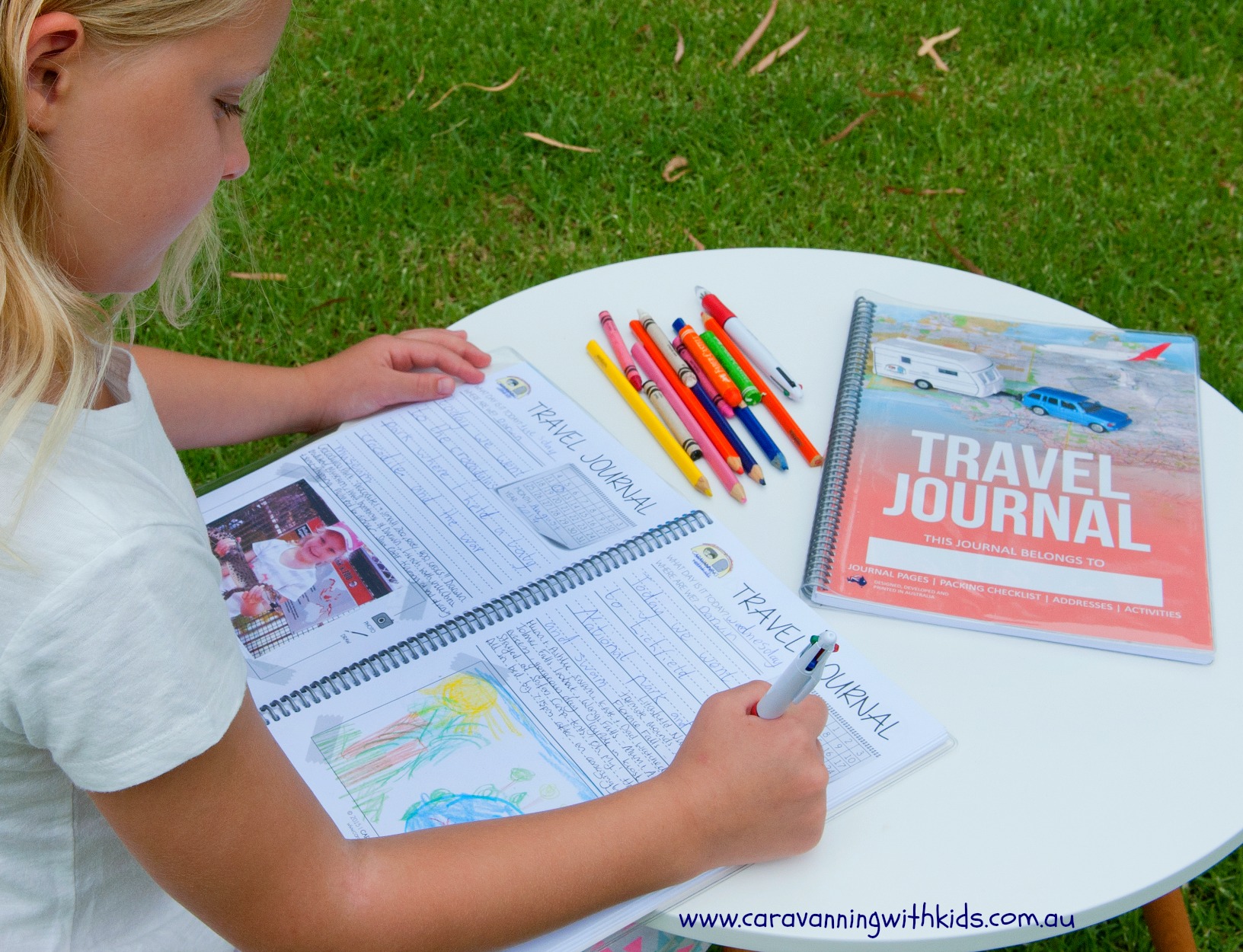 Clean out for a holiday cleanse
There's nothing better than a good clean out. Encourage the children to sort their toys into things they want, things they can sell and things they can pass on to local charities. It's wonderful to donate items to those that need them but also great to show your children the value of their own items. Encourage them to clean up an old favourite and sell it on a local Buy Swap Sell page – their recouped coins could be put towards a new item for the holidays! Bonus – you'll love the minimised toy clutter!
Have a holiday at home
You don't need to leave the house to create the excitement of a holiday! Camp in the lounge room, pitch a tent in the backyard or swap sleepovers with friends. Have a BBQ and toast marshmallows, look at the stars and read a story under the night sky with a torch. As the saying goes 'a change is as good as a holiday!' so mix it up for the kids and see their excitement at experiencing something new!
From us to you – happy holidays! Soak in the moments, celebrate happy times and hopefully avoid too many cries of "I'm boooored!'
Don't forget to share your best holiday boredom busters with us below!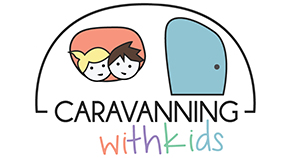 Adele Dyson is the designer of the Family Travel Journal. This classic, written journal will be enjoyed and cherished for years to come and provide hours of fun and reflection for your little crew! The journal can be used for all types of adventures from long trips away in the caravan to quick weekend getaways, from simply documenting the school term break or an international adventure. The Family Travel Journal is designed, developed and printed in regional Victoria. 
Adele Dyson is a city girl who followed her heart to the country for love. She is wife to Wayne and mother to two adorable, small girls. Follow Caravanning with Kids on Facebook.