Following on from Miss 11's birthday party we then celebrated Mr 13 and Miss 13s birthday's the weekend after.  Each having a sleepover party on boys Friday night and then girls Saturday night.  Over 15 children in my house! I did end the weekend with a huge headache, but the memories and time spent with their friends made it all worthwhile.
A BIRTHDAY PARTY IDEA FOR A 13 YEAR OLD BOY
Like Miss 11's birthday party, I made this one very simple, boys don't want much of a fuss anyway, especially 13 year old boys.  This party wasn't called a sleepover party, it was 'mates hangin out for the night'… LOL.  I picked up some mates from school, and another was dropped off.
THE THEME
He's 13, no theme needed!
THE FOOD
I didn't go to too much trouble with the food, the best decision was making cake dessert, saving me to make a cake and dessert too.
Bacon and Cheese Cob Loaf Dip – A warm savoury dip, perfect for boys after a long afternoon of sports, this Bacon and Cheese Cob Loaf Dip was a real hit.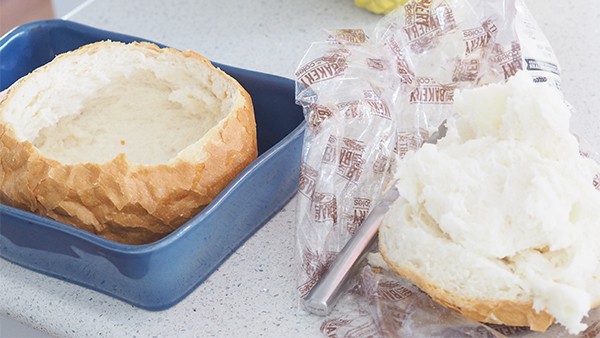 Nacho's for dinner – I made the nacho's in a really big casserole dish and placed it directly on the table for the boys to use their fingers and eat.  Saved me washing up!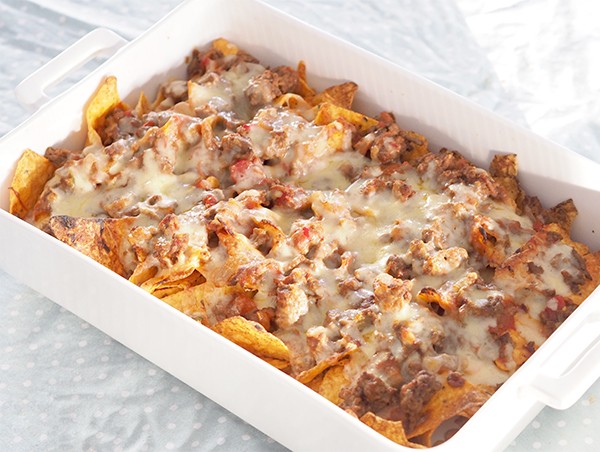 Chocolate Gravity Cake – Mr 13 asked me to surprise him with a cake, giving me no idea what he wanted. I made a chocolate gravity cake, Mr 13 LOVES skittles so I used skittles, rather than the usual M&M's I have seen on other cakes.  They ate this for dessert. Follow these steps on how to put together this gravity cake + extra design ideas.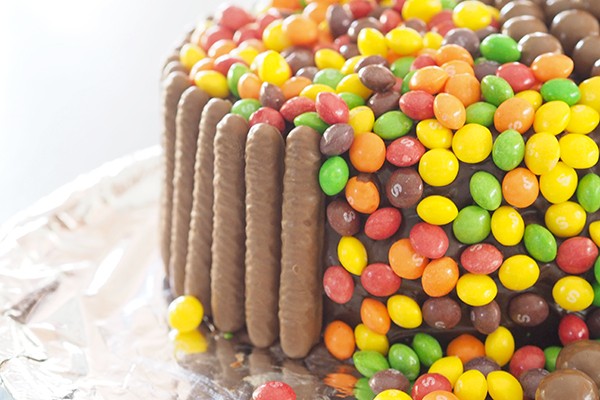 Strawberry Balls – I'm actually not sure how he came across this strawberry balls recipe. I had seen them online a few days prior and thought they looked good, so was happy to give them a try.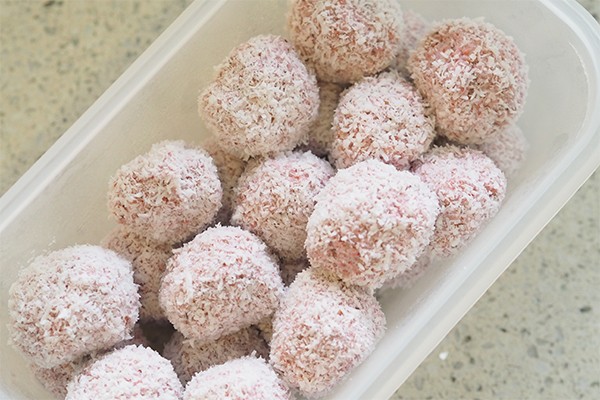 Grainwaves – son said, "it's not a party without chips", his choice was grainwaves!
Chocolates – I wasn't going to serve chocolate as his cake is filled with so much, but I did as I had some in the pantry left over from Miss 11's birthday party.  Let's just say all the chocolate was eaten.
Fruit – cold nectarines and grapes as a refreshing and healthy snack.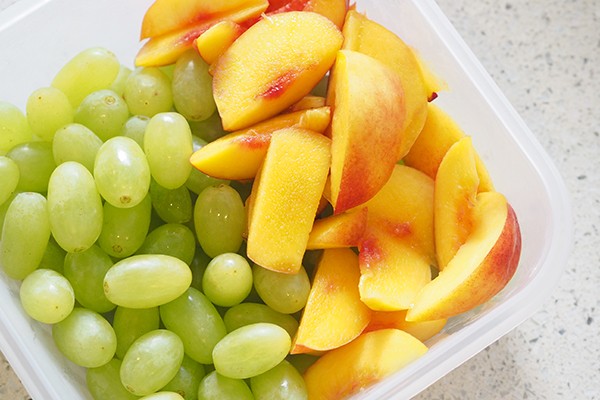 Big breakfast – cooked eggs, hashbrown, sausages, bacon on the BBQ with toast.
The Goodie Bags
There was no goodie bags, he's 13, boys just don't do that at his age.
The Birthday Aactivities
This party was so easy, they were content with lots of swimming.
The pool – The boys had a big day at school with an afternoon of sport, so I was happy for them to jump in the pool and de-stink.
Reboundland – Hubby took the boys to reboundland for the evening, 3 hours of jumping around on inflatables.  Turns out it wasn't a busy evening, maybe nobody knows they are open late on Friday nights, the boys had the whole centre to themselves and the staff played loads of games with them.

Really gross smoothies – the only game Mr 13 wanted to play was to make gross smoothies at night, then watch their movie.  And whenever a specific word was mentioned in the movie they had to gulp some of their gross smoothie.  But after jumping around all night and having cake, their stomachs weren't up for it, so they made it the next day….. ooh it was so fun watching them, they had a blast.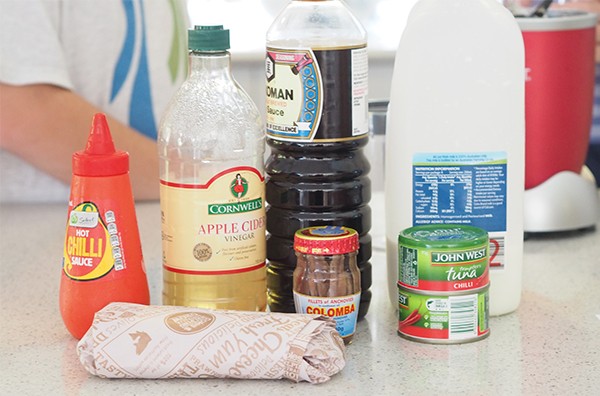 Attendance numbers
We took into account the amount of kids that will fit in the car in the car ride home from school (plus his 2 sisters) and to reboundland, he only had 4 friends over.
The Birthday Schedule
I asked all guests to bring socks, swimmer, towel, sleeping bag (to save me washing) and a pillow.  Not all kids brought a sleeping bag or pillow, so we found extras around the house.
Thankfully the week before the party I got my new bed and mattress so we put my old mattress in the lounge room, had a single foam mattress and a pull out sofa and one of the boys brought his own inflatable mattress (only $19.00 from kmart) enough room for the boys.
The party schedule:
4.00pm – 4 boys home from school and another dropped off
4.05pm – eating the cobb dip, they were hungry
4.20pm – swimming

5.00pm – dinnertime, nacho's
5.30pm – leave for reboundland
6.00pm – boys begin their fun
I packed the boys snacks to eat while out, strawberry balls, fruit, grainwaves, chocolates, lollies and water.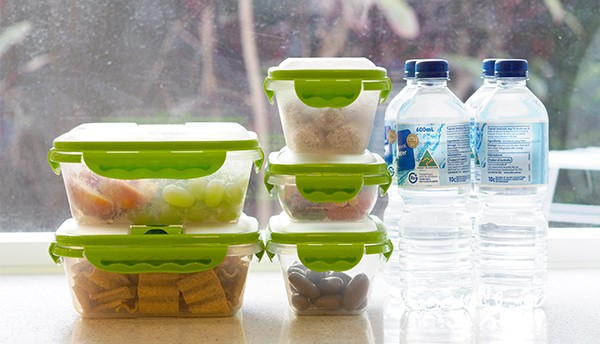 9.00pm – leave to come home
9.30pm – home, to quickly eat cake
9.40pm – swim
10.00pm – out of pool to be courteous to neighbours
10.05pm – they settled down to watch a movie and fall asleep
7.00am – breakfast time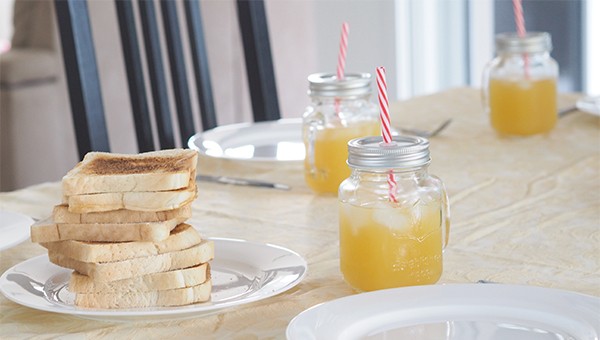 7.30am – play Xbox
8.00am – more swimming
9.00am – made really gross smoothies, with the strangest of ingredients.  Hot salami, vinegar, milk, tabasco, tuna, anchovies etc.  Ooh it was so much fun watching them drink it and they did, each one managed to down the whole lot, there was so much laughter.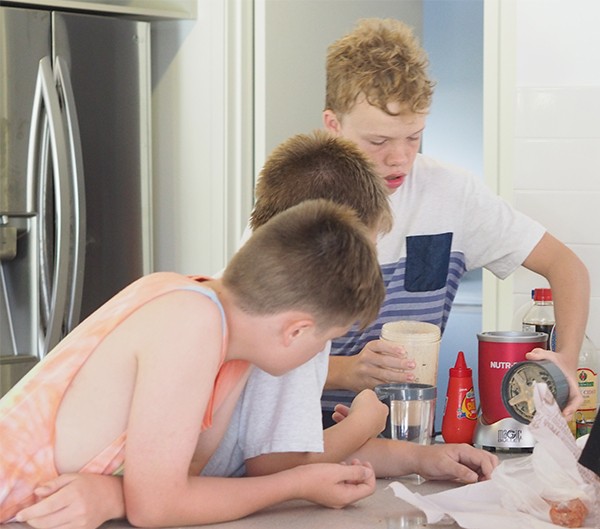 9.30am – more xbox, but before they did that I got them to pack up their bags ready for when their parents arrived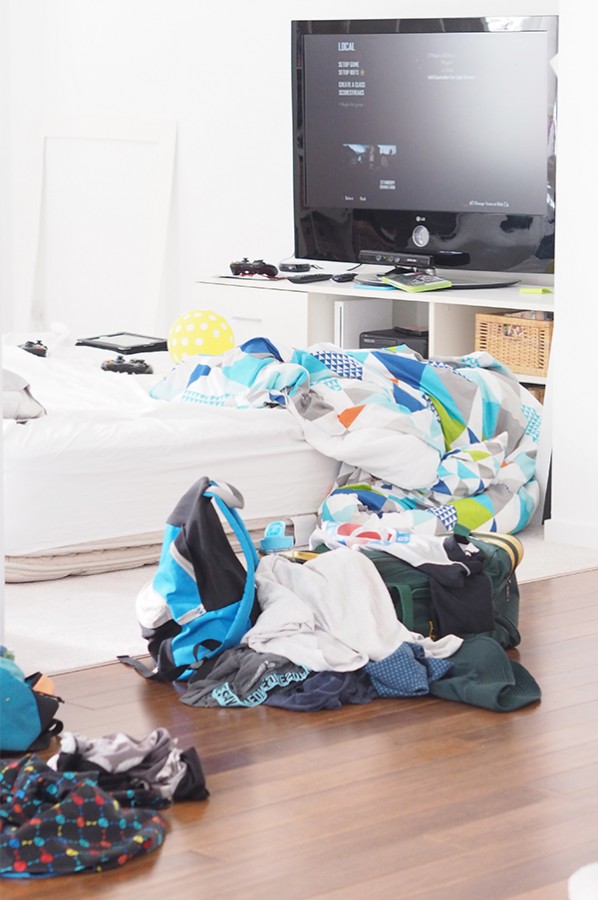 10.00am – pick up time!!
All in all, the boys had a great time, and what I loved is that they were content in just filling in time themselves. I'd happily have them all over again anytime.
What's your best tip for a boy's birthday party?