This is a guest post by reader Melissa P
I had been looking for a way to store my daughters headbands when purely by chance while cleaning out my craft supplies and repair basket I discovered that a baby formula tin was the perfect size to hold headbands. As a bonus the inside of the tin could be used to hold all those other fabric headbands that seem to be multiplying.
Half an hour later, my creation was born (I was too excited to wait for the glue to dry lol).
I am really happy with the finished product… it looks nice sitting on my daughters shelf and it is quick and easy to choose or return a headband. I am going to make another one for myself when I have another empty tin!
Headband Organiser
YOU WILL NEED:
1 x Empty Tin (approx 13cm diameter) with a re-sealable lid and no sharp edges. I used a Baby Formula tin but similar sizes tins can be found with Sustagen, Coffee, Milk Powder or Milo.
A piece of Scrap fabric large enough to cover around tin
Spray Adhesive or Craft Glue
Washi Tape, Ribbon or Cord
DIRECTIONS:
Clean inside & outside of tin and let dry.
Measure fabric and cut slightly bigger than tin.
Spray tin with adhesive or paint with Glue and wrap fabric around being careful to keep fairly straight and not form any creases. Leave to dry (you could put a layer of wadding under the fabric too).
Trim excess fabric from top & bottom of tin to just below the metal rim.
Wrap washi tape around the top & bottom edges and the join along the back of the tin to cover the raw edge of the fabric. (Alternatively you could glue ribbon or cording to conceal the edge).
Fill with headbands and put on display to show off your creative style.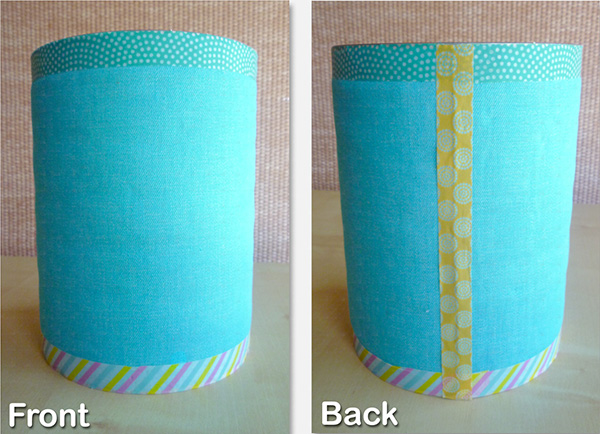 How do you organise your headbands?