Have you wondered how to label your pantry containers to make finding things easier? It's fast and simple, let me show you how! 
Decluttering and organising your pantry can be one of the most satisfying things you can do. Everything has its place and the last thing you want is for the family to come in and make a mess of things! If you want to keep a sense of order and make it easier for yourself and others to find certain ingredients, then labelling all your pantry containers will do the job. How do you get started? Easy!
How to Label pantry containers:
You can hand write your labels straight onto the container with a chalk marker. Chalk markers are available at most news agencies and Officeworks.
You can use masking tape on a container to write in a straight line, then simply peel it off. 
The back of the container is the perfect place to write the recipe or instructions for things like custard powder, pancake mix, etc. so you can recycle the packaging.
You can write the expiry date of the ingredients either under the name or at the back of the container so you know when to replenish. 
If you want ready-made labels, you can use my customised pantry vinyl labels where you can choose the colour, font and label name (if there is a unique spelling for a certain item).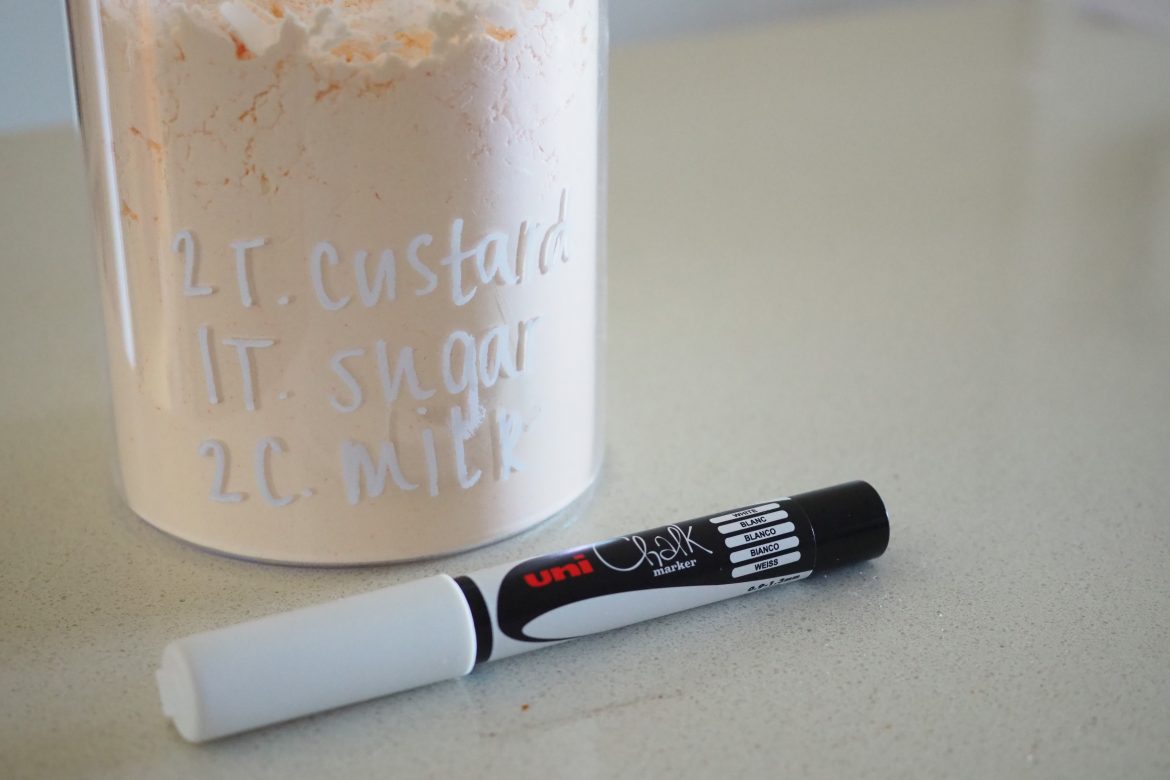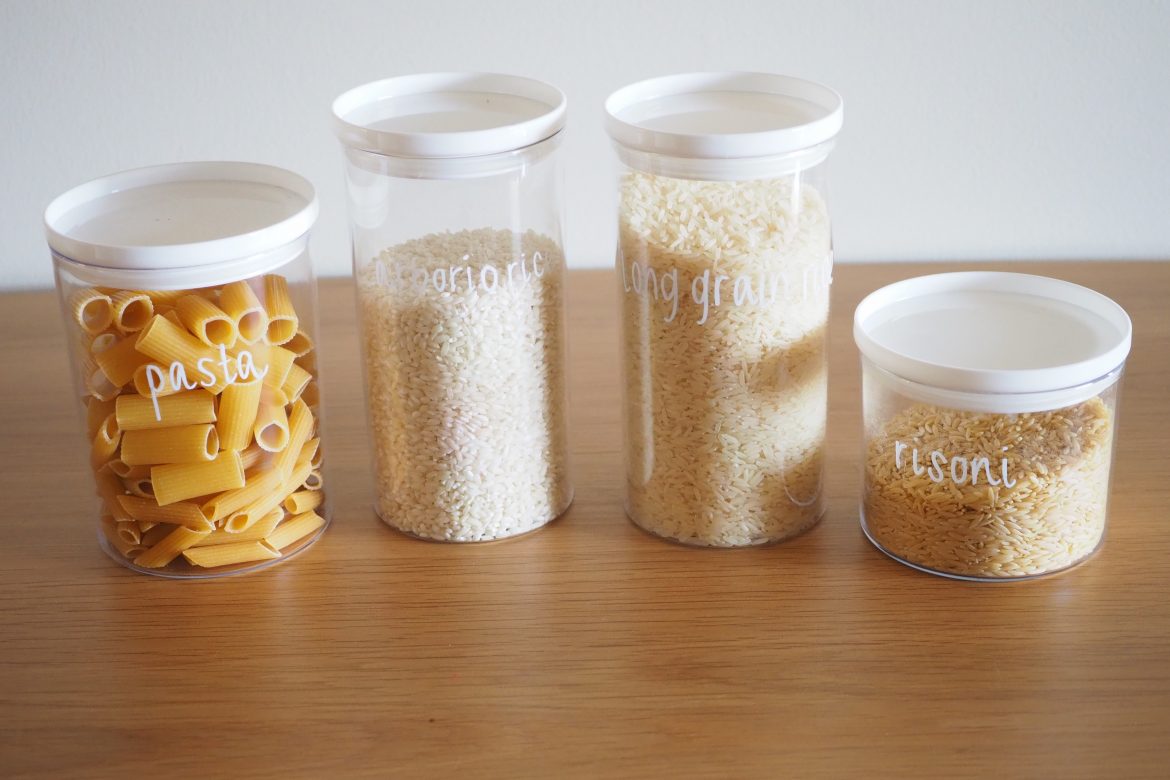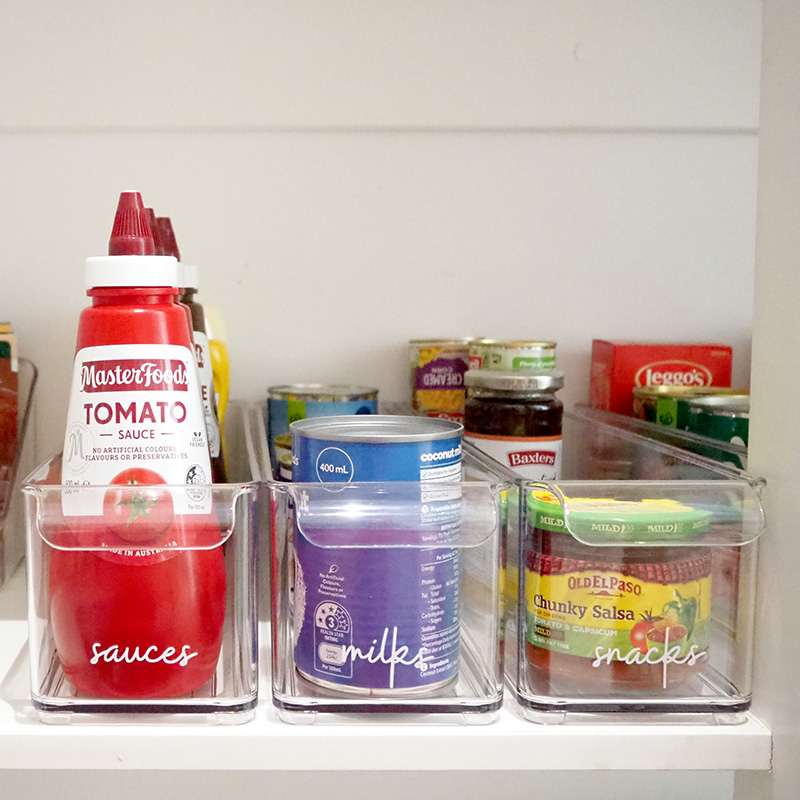 Labelling containers is not just for the pantry – you can use my stylish white, black or clear acrylic organisation tags to organise and label items around your home. You and your family will know what is inside your storage containers at a glance. The adhesive backing on the tag means it is simple to attach to a range of storage tubs, storage boxes, bins, and wicker baskets. Write on the tags with chalk markers or apply your vinyl labels to the tags.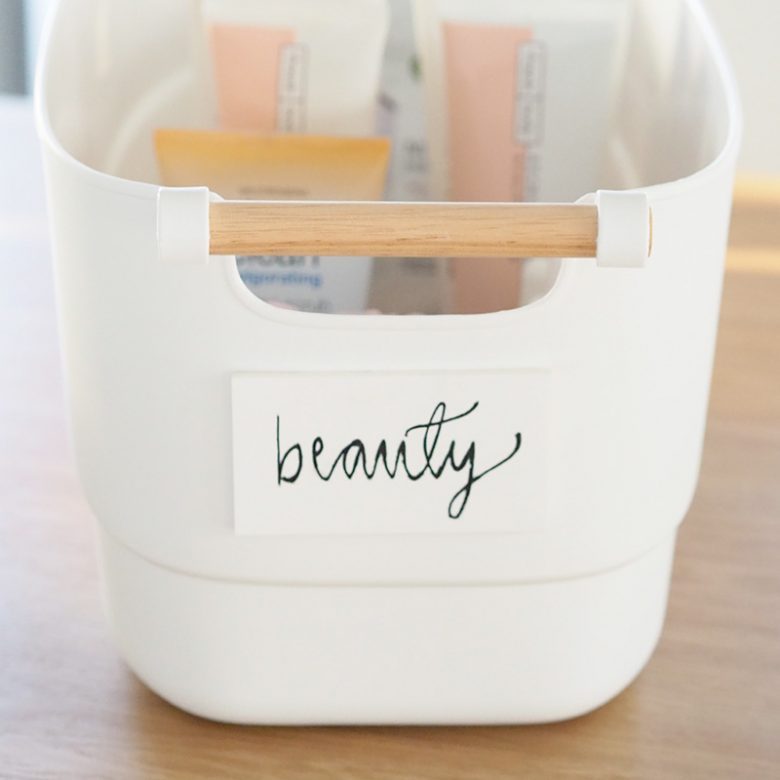 What else do you need to keep organised?
THE ORGANISED HOUSEWIFE CLEANING CHECKLIST
Whether it's washing the walls, cleaning the pantry or decluttering the house, I have you sorted with my cleaning checklist. Continue Reading
KAT'S lunchbox recipe cookbook
50 freezer friendly recipes that make for perfect no-fridge, no-heat lunches ideal for school, work, or even picnics!
The easy to follow recipes with full colour photos, and my how-to guide at the beginning of the book, means both experienced bakers and those a little newer to the kitchen, will have all the help they need.