Has your bedroom become cluttered and a bit blah? Here are some tips to freshen up your bedroom and enjoy a fresh space that you're happy to wake up in each day.
A clutter-free environment is crucial for when I want to have a clutter-free mind. This is why I like to set the right tone from the moment I open my eyes. My bedside table and the rest of the bedroom is the first thing I see when I wake up (or if I'm lying the other way it's my husbands), so I like to keep it tidy. If I see clutter first thing in the morning I start the day grumpy (similar to how I feel when I see a messy kitchen) – and that's no fun for anyone.
Whilst I don't keep much on my bedside table, what I do keep has a purpose and a place. My bedroom too is quite minimal. I have the bed, bedside tables, a credenza, a chair and try to keep the decor light and fresh.
Let me help you wake to a calm clutter-free space too.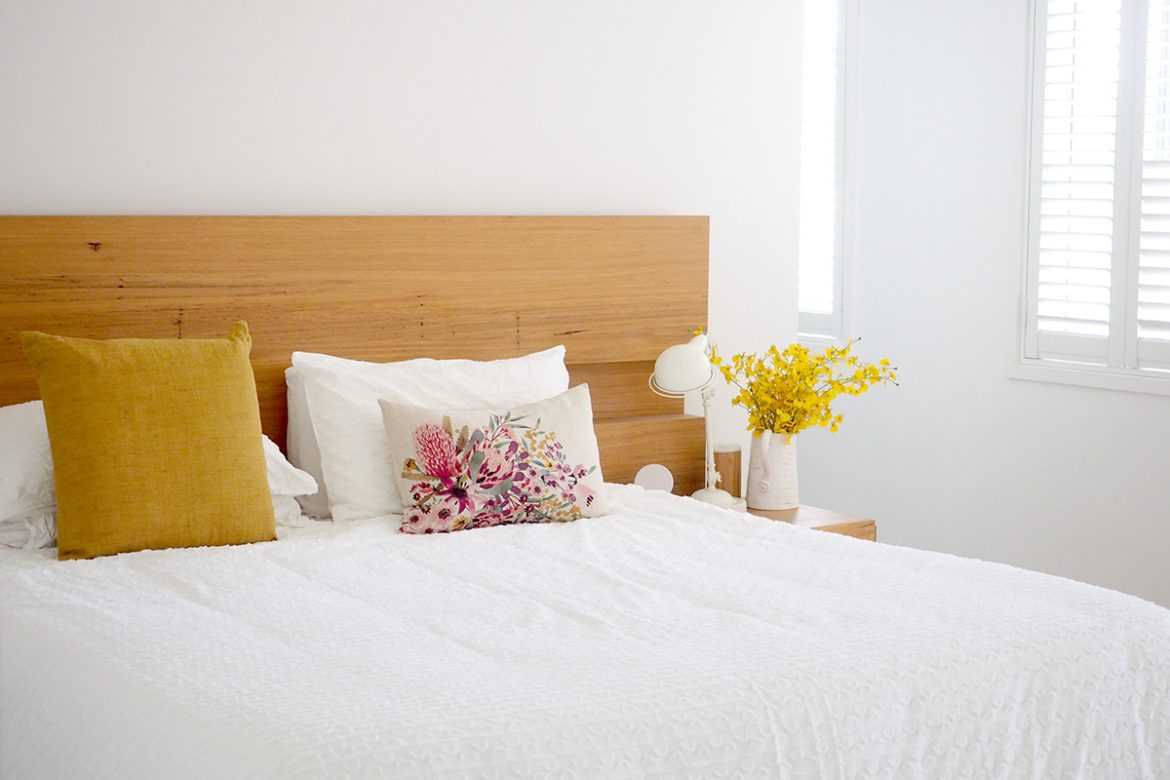 Add a reflection journal
A great habit to get into is writing in a daily journal, reflecting on the good and bad, the wins, the challenges and being able to look back and see how you've grown, the things in your life that worked and those that didn't. This is my 5 year memory reflection book, it is a beautiful way to journal and easily look back on the previous year. A cute addition to your bedside table and a daily reminder to show gratitude. 
ORGANISING AND DECLUTTERING THE WARDROBE
Ideas on how to organise and declutter your wardrobe. Ideally you want your wardrobe to be completely functional and only have clothes accessible that you actually wear and like. Continue Reading