Clean your TV and computer screens with these quick and easy tips to safely remove fingerprints, dirt, dust and smudges from your screens without causing damage.
Have you been watching your TV or using your computer with smudgy fingerprints or sprinklings of dust? No longer do you need to watch your best shows from behind a veil of dust and grime. Regularly cleaning your TV screen is easy, and will ensure the best crystal clear viewing.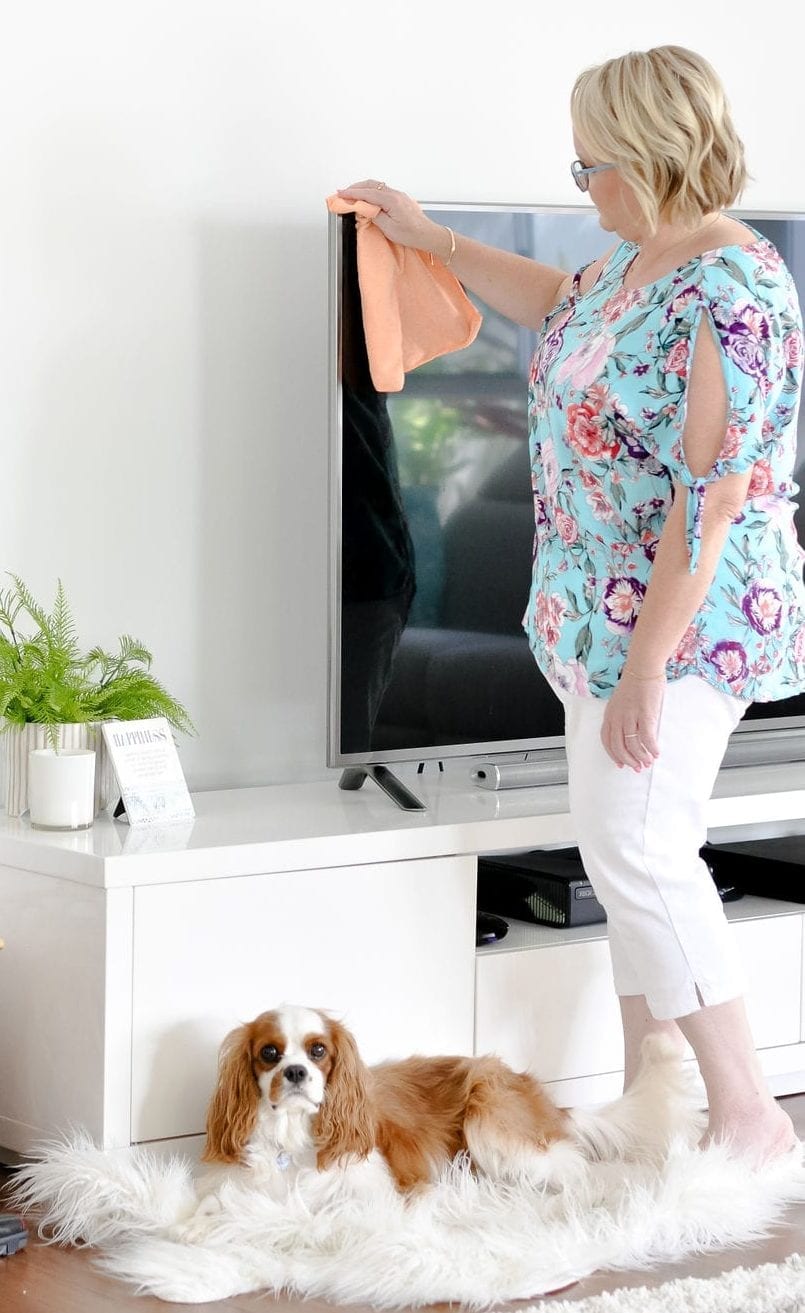 Flat screen televisions and computer screens are a little sensitive and can be easily scratched and damaged during cleaning, but thankfully there is an easy process.
First and foremost, remember to be very gentle whilst cleaning as pushing and scrubbing the screen may cause pixels to burn out. Using chemicals, window cleaner, soap or abrasive powder on the TV or computer screens may damage or discolour the screen.
STEP 1: Check your manual for instructions to ensure that you do not clean it in a manner that will void your warranty. Cleaning recommendations can vary greatly from one manufacturer to the next.
STEP 2: Turn off the television and unplug the power cord. This will make it easier to see the finger prints and dust.
STEP 3: Use a microfibre cloth and gently wipe the screen and TV frame.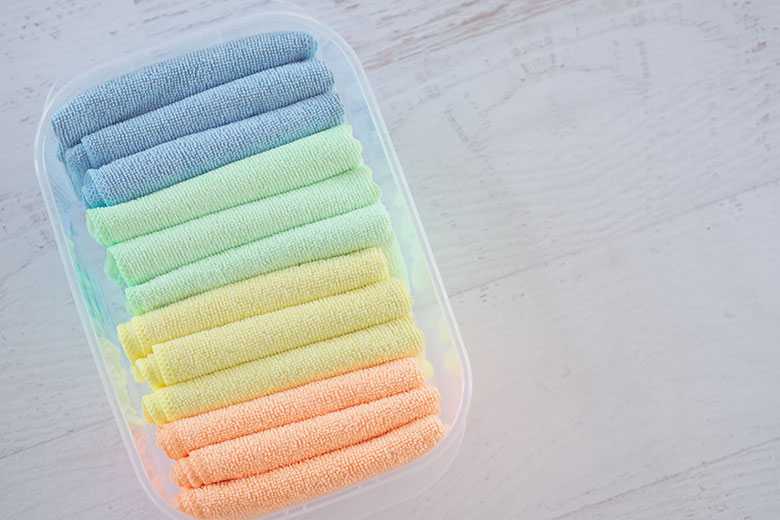 STEP 4: If needed to remove stubborn marks, dampen the microfibre cloth with 50/50 water and vinegar.  Spray the solution onto the cloth, but do not spray the solution directly onto the screen as this may damage the screen.
If you don't have a microfibre cloth, you can use a lint free soft cloth as an alternative. Do not use a rag, tissues, paper towels or toilet paper as these items may scratch the screen.
  READ MORE: How To Clean Remote Controls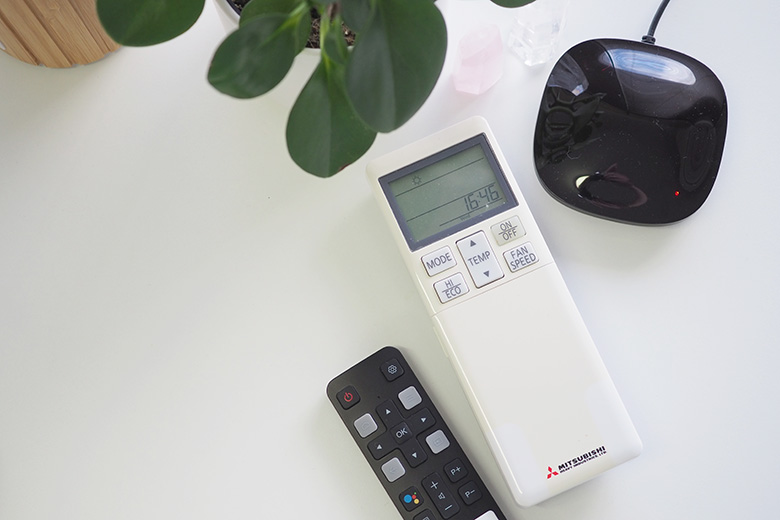 SHOP: Conquer your cleaning with my instantly downloadable Cleaning Checklist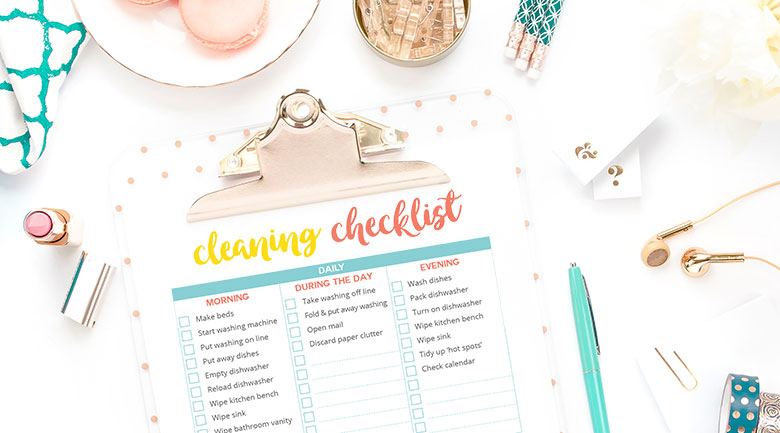 HOW OFTEN DO YOU CLEAN YOUR TV?