You get up out of bed and trip over mess scattered throughout the hallway. You try to tidy up last night's dishes, but more importantly, you must feed and ready the kids for school. But you're out of milk, damn it. Someone can't find a sock, a reed for their clarinet or their favourite hair band. You can't find your morning mojo, let alone your sanity. Before you know it, you're late out the door leaving behind a trail of unfinished housekeeping tasks. As you fumble with your keys and breakfast toast in the driveway, you tell yourself it'll be OK. You'll get to the dishes. You'll get to the growing mountains of clutter on the dining table and stacked up in corners of the house. You'll even get to the dusting – eventually. But secretly, it gets you down. It weighs on your mind, frustrates and aggravates you, and you take it out on your loved ones.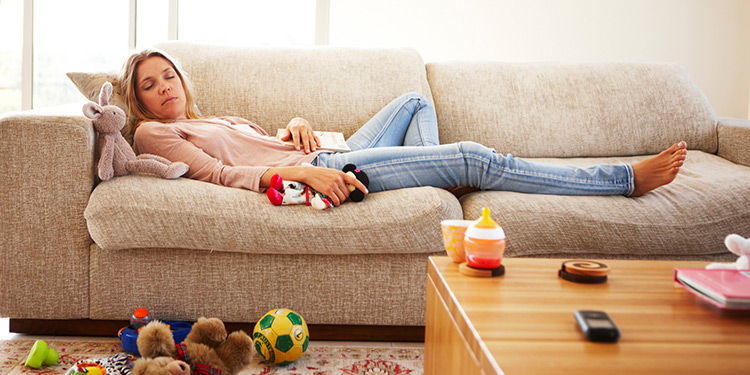 As life gets busy and there's less time for you, there's also less time for organisation. But with every Parenting Groundhog Day you clock, the situation snowballs until you are at your wit's end with juggling life. There's so much to do it's stressful even contemplating where to start. If only there was a magical organisational fairy to flutter in, wave her magic wand and take your disarray away… Well, here's the next best thing!
My 20 Days to Organise and Clean Your Home challenge combines my tried, tested and proven housekeeping tips with the physical tools to achieve organisational bliss – whatever your motivation and whatever your end goal.

This is hands down the best thing I have ever done for myself and for my family. I loved the feeling of accomplishment as each task was completed. I was blown away by how much I could do, and how much could change in just 20 days. The program is easy to follow, and the support and guidance from Kat and the facebook group is amazing. Try it, you won't be disappointed! Sarah, VIC 
THROUGH THE CHALLENGE YOU'LL EXPECT TO: 
Create simple daily routines for the family
Inspire the kids to keep on top of tidying their toys which will, in turn, give you the desire to keep the rest of the house in order
Gain guidance on organising and decluttering one area a day to reduce the overwhelm. Big scary tasks are always better tackled by breaking them down into smaller manageable chunks. Taking your time makes the process easier and also gives you the opportunity to really consider if you need all the excess you have collected over the years.
Follow daily routines to help start every day in better spirits. Why is this important? Your family notices your changed attitude and the authentic warmth in your smile – and they also appreciate a tidy kitchen bench!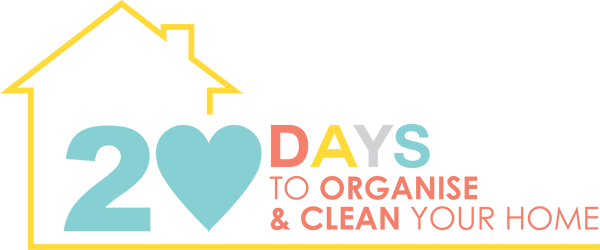 REGISTRATION IS NOW OPEN FOR A LIMITED TIME!
early bird special, save $20, ends this Sunday
This is a 20 day challenge that pulls you out of your downward spiral of mess and stress and gives you a clear and simple step by step process that will help your achieve a clean house in 20 days and create a lasting system that's realistic and effective. You will have lifetime access to the membership site so you can join in again in future rounds.

I have done this challenge 3 times in 3 different houses in 2 different countries.  As someone who need's their butt kicked every now and then this challenge is excellent.  It's like a gym membership, but rather than getting your body fit — it's getting your house clean!  I mean I've never known where to start when my house is a complete mess –  The challenge actually forces me to focus and get things done in a logical order.  It also tackles little jobs that are usually forgotten — for instance who knew how much grime accumulated between the counter top and cupboard doors ~ Madonna Stephens, NZ.
---
DO YOU STRUGGLE TO KEEP YOUR HOUSE CLEAN?
You CAN have a clean home, & children & a life too! Join the 20 Day Challenge today.
---