I absolutely love the look of the fiddle leaf fig (pictured below), I found some recently, but hesitated in buying it, because I didn't have a nice pot to put it in (I'm a procrastinator).  So I've kept a mental note on where I found it and will go back soon and get one.  This is a fantastic post by Ashlea from Glamour Coastal Living sharing her top styling tips for indoor plants, she is totally inspired me.  Over to Ashlea….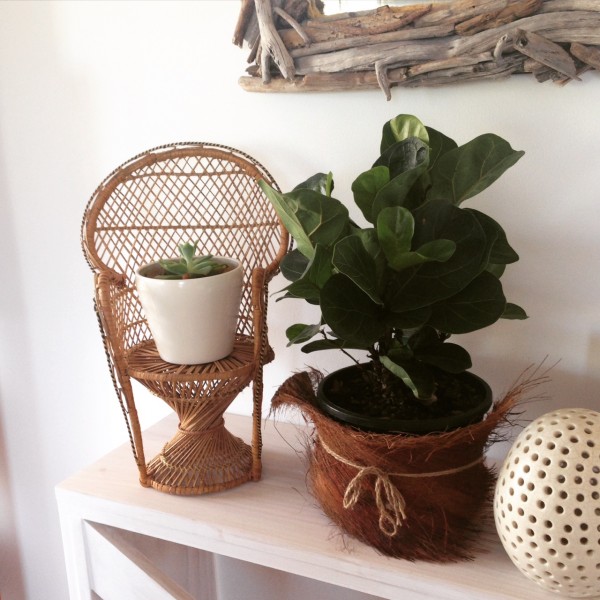 I love indoor plants and the look and feel they bring to a home.  In my home, I have a white and timber colour palette and love incorporating the greenery of indoor plants for colour, interest and texture. I love that they bring a homely feel, adding life and freshness. Research has also shown that they can improve air quality, so why not try an indoor plant (or several) in your home or give as a gift this Christmas! Have you thought about incorporating some indoor plants to your home? Or maybe you already have some, but are wondering ways to style them?
Today I am sharing with you my top indoor plants that thrive, as well as ways to style them.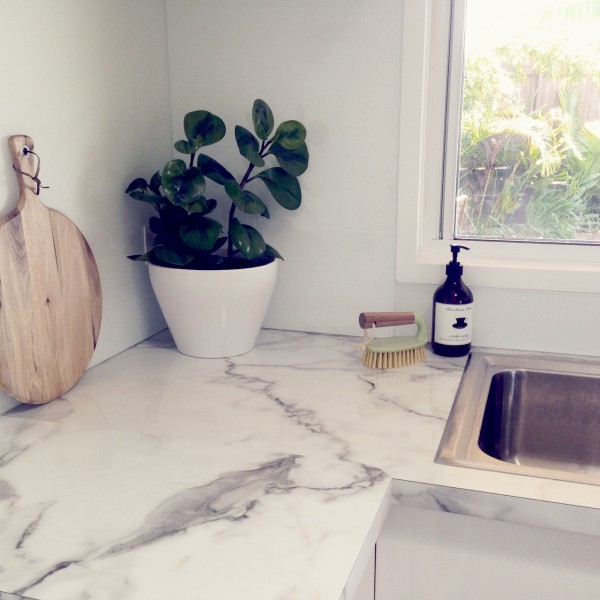 Choosing your indoor plant
If you don't have a green thumb, then don't worry, indoor plants are truly fuss free as long as you purchase the right plant for your indoor environment. Some plants enjoy a little sunshine and are happy to sit alongside a window, like a succulent, others need a cooler environment, such as a fern. Here are my top indoor plant recommendations if you are thinking of adding an indoor plant to your home –
Succulents, orchids, ferns, peace lily, fiddle leaf fig, snake plant, palms, jade, cacti or hanging ivy.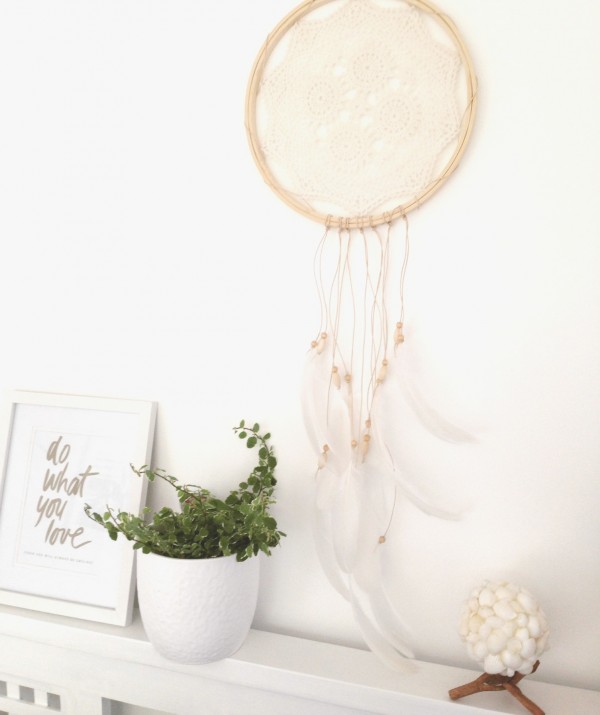 Choosing a pot for your plant
It is a must to take your plant out of the plastic pot in comes in. Not only do you want to give the plants roots an opportunity to establish and grow, but you want the plant to look fabulous in your home. There are some great pots available from places like Kmart, Bunnings and Big W that have pops of colour, texture and interest. When choosing a pot, be mindful that pots can easily match in to your wall colour or interior, so why not try incorporating some colour or a pattern for some interest. Another option is a paper or fabric bag, have you seen these before? They are washable, resilient and are a softer, more relaxed look than a plastic or concrete pot.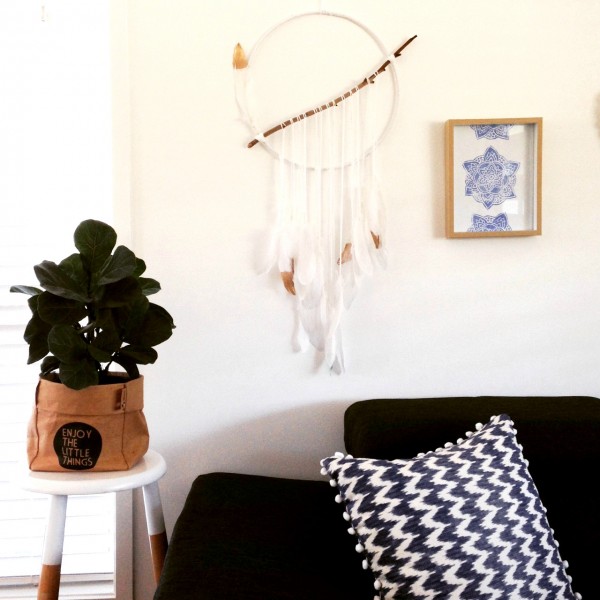 Just keep in mind, that you still want the plant to be the focus, so don't go too overboard. If you are purchasing several plants for your home, consider having the same colour palette or pattern to keep it simple and not too busy!
Styling your plant
Now for the fun part – styling your plant!
There are so many options on ways to style your plant, which are dependent on the size of the plant firstly and the space you have to work with.
Wall mounted or ceiling hung plants
This is a great option if you have limited floor or surface space. You could buy a vertical wall planter, or hang your plant from the ceiling in a macramé holder like I have here in my bedroom.
On a surface
This is the most obvious place for a plant for some people, but make it interesting. Do you have a side table, mantle, shelf or even a coffee table? These are all perfect spots to place your plant. Try to make it a feature, and gather other ornaments to make a vignette (a grouping of similar objects).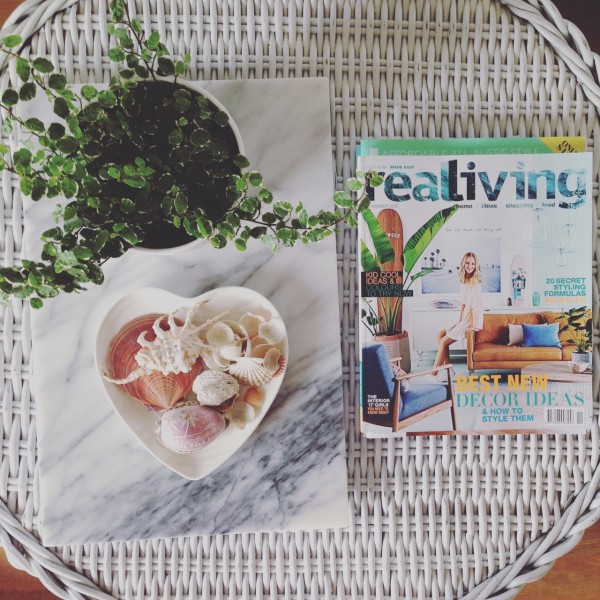 In a corner of a room
If you have a large plant, like a palm consider placing it in the corner of a room. I have a small palm that I am hoping will grow a little taller that sits in the corner of the toilet. It sits right alongside some timber picture frames that house Hawaiian vintage surf photos. Each time I look at the corner of the room I feel like I am back in Hawaii sitting under the swaying palms, watching the surf. I love how the palm can transport me to a memory and time!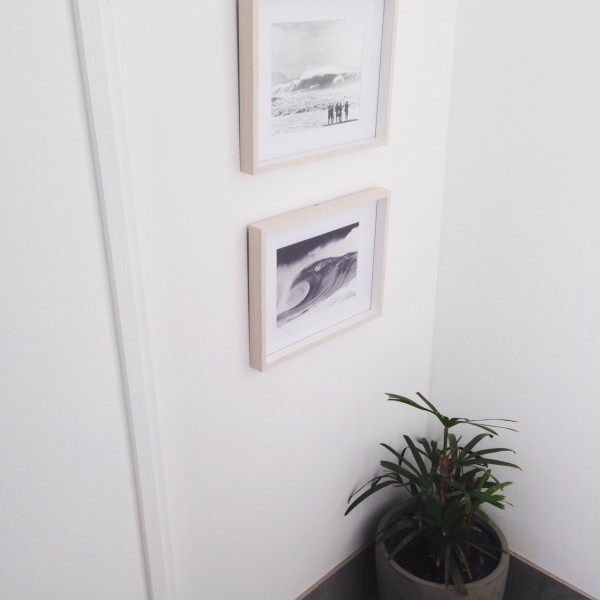 On a plant stand
In my dining room I have a plant that sits in a plant stand in the corner. It's nice to have the plant off the ground and more at eye level so it can be appreciated and admired.
Use a stool or chair
If you don't have a plant stand, maybe you have a spare chair or stool that the plant can sit on? I have used a wooden stool to sit my fiddle leaf fig on and love that I can recycle a piece of furniture that otherwise wasn't in use.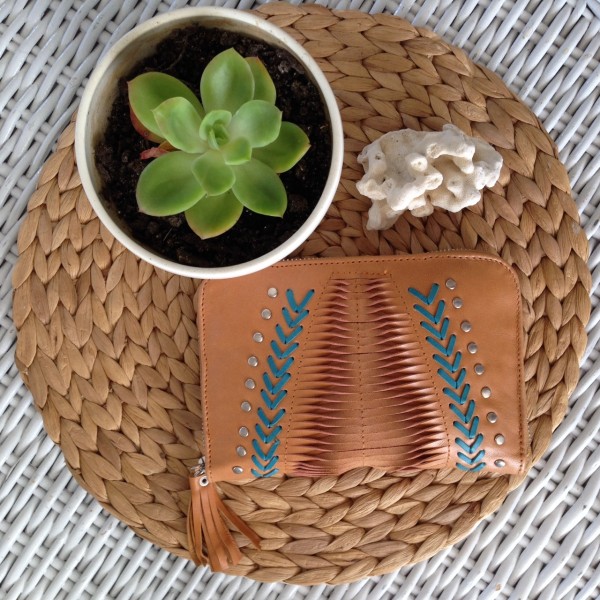 I hope I have given you some great ideas and tips on incorporating some greenery and life into your home.
Do you have indoor plants in your home? Maybe you have some tips to share with me?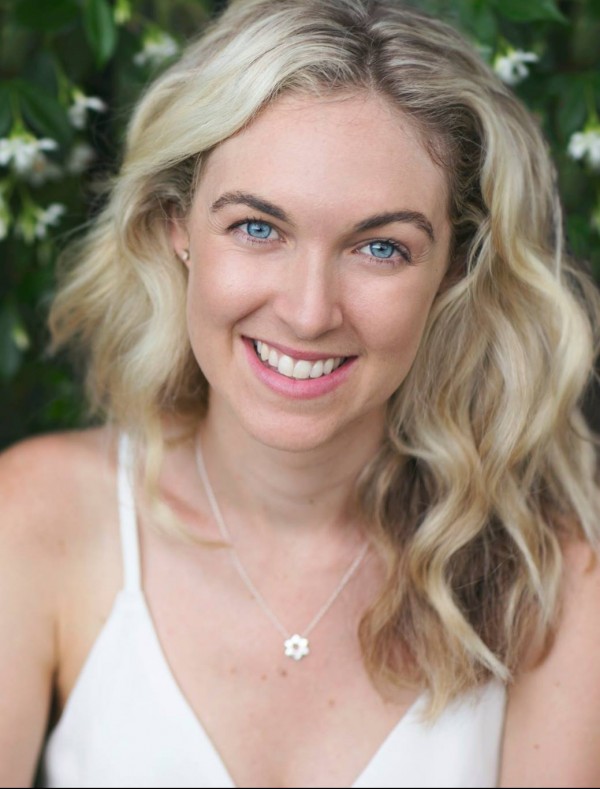 About Ashlea
Ashlea is a house renovating foodie passionate about all things coastal, DIY and home and garden.  Glamour Coastal Living is a collection of snapshots filled with home projects and inspiration, outdoor adventures and cooking – my life. I love having a creative space where people like you can come, be inspired and share in my passion for the beautiful things.
Find Ashlea: Blog | Facebook | Instagram | Pinterest