Happy New Year!!  I'm still in holiday mode and don't plan on doing too much, but one thing that I always do on the 1st day of the year is organise my diary/calendar.  If one of your new years resolutions is to get organised, then this is a great place to start.
Organise your diary, planner or calendar
With today's technology many rely on the calendar on their phones.  I use both my phone and my planner.  There are a few options which you can use:
a diary (see some ideas below)
or your phone
my The Organised Housewife 2018 Wall Calendar.  NOW ON SALE UNTIL STOCKS LAST – 30% off – order here.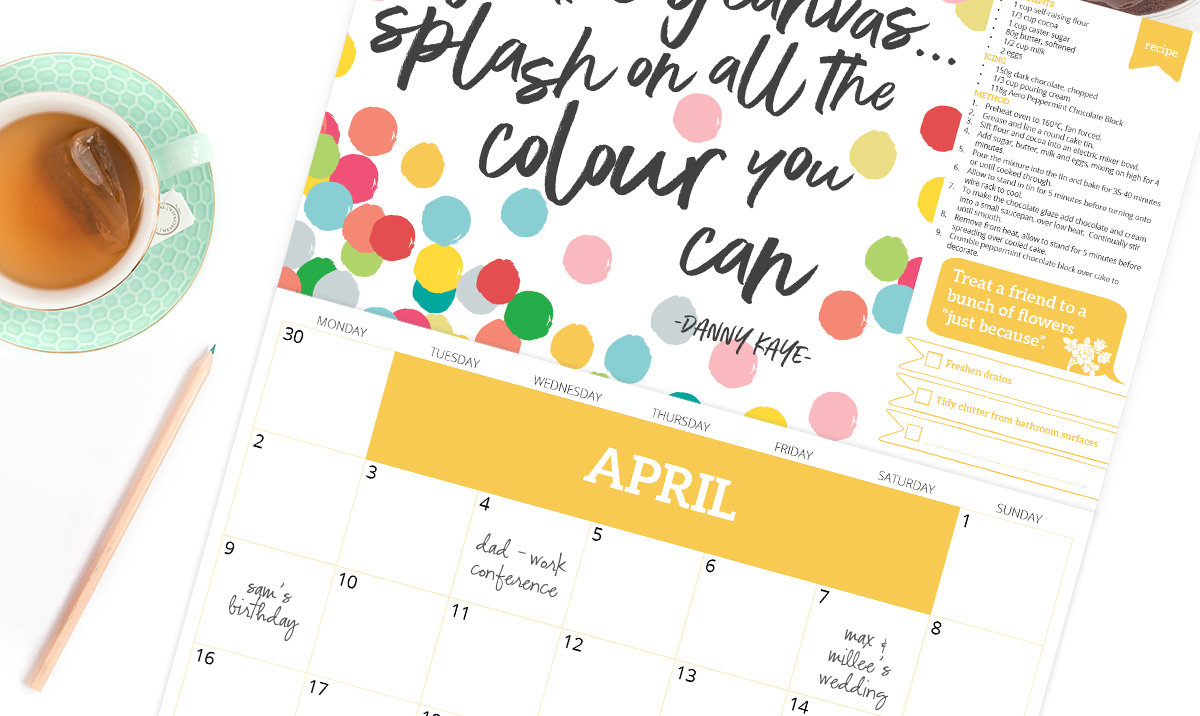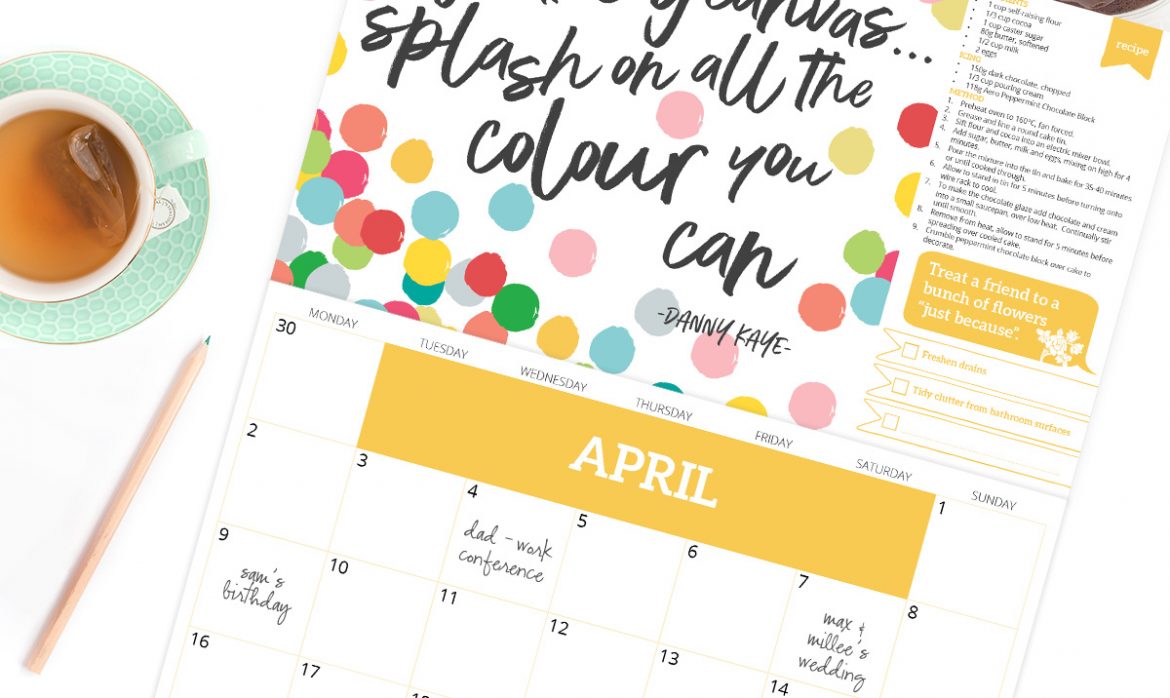 How to organise your diary
Add the following dates into your calendar, adding all these now will save you so much time through the year and be a great reference for you to open the page with the details already in it.
Personal
Birthday's
Proposed Birthday party dates
Anniversary's
Holiday dates or proposed dates
Family events
Friends/family visiting
Public Holidays, find all dates on the Australian Government website.
Kids
After school activities (sporting, music etc)
After school care
Immunisation dates
Work
Business trips
Social engagements
School
School Term Dates, view all Australian school term dates on the Australian Government website.
Pupil Free Days
School Events
Dates you are volunteering
Around the Home
Annual Pest Control
Car servicing
Change smoke alarm batteries
Other
Dentist checkups, every six months
Hairdresser, schedule regular appointments every 2-3 months
Meal ideas
Last dates for overseas Christmas post
Pet immunisations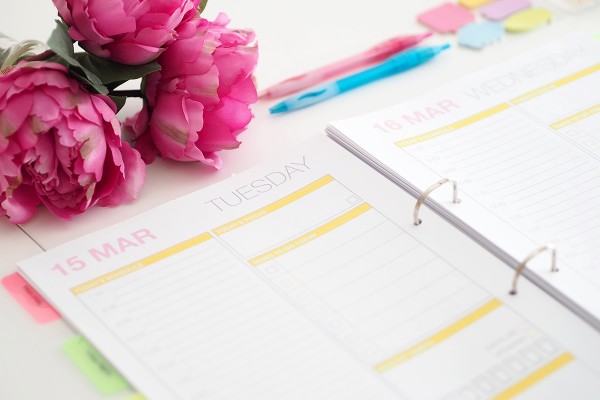 Tips for keeping your diary organised through the year
Get a diary you like – You can buy a basic diary, but spend an extra few dollars to get one that you like, that's pretty, as this will be money well spent as you will be more inclined to use it!
Keep your diary within reach – don't put your diary in a drawer, under paperwork, keep it within easy reach so you can easily add in important dates once you learn of them.
Look at your diary the night before – Open your diary before you go to bed to check what appointments you have for the following day, this will help prevent  you from missing an appointment.
Use colour – Use a colour to help you separate work from personal or meal ideas from cleaning tasks, gym times from coffee dates with friends.  Using a colour for separate events will help you to easily find them at a glance.