Today is the first day of a brand new year, it's 2015.
Today is the day to make resolutions and goals.
Today is the day that we can look forward and make positive changes.
Today is the day to make a difference to the year ahead.
Today I want to share with you my personal story, from my childhood to now, through tears and triumph,  and how I have become the person I am today.  So grab a cuppa as this maybe one of the longest post I have shared.
Many women compare themselves to others, it's very hard not to.  You can see others with what seems like perfect lives, lovely homes and no worries in the world.  But reality is it is so easy to hide behind a smile and appear happy on the outside, which is why it's really important not to look at somebody and compare yourself to them.  This is why I want to share my story with you especially on a day that can be used to start with a new mindset and to have hope that your dreams are possible.

I have lived on the Gold Coast my whole life, living most of my childhood years with my parents and two younger brothers on acreage in the Gold Coast Hinterland.  I rarely kept my room tidy and one of my terrible tendencies was to kick my dirty clothes under my bed, ooh I remember always getting into trouble for this.  My mum and dad were lovely they drove us around to various music and sporting commitments, they were supportive parents.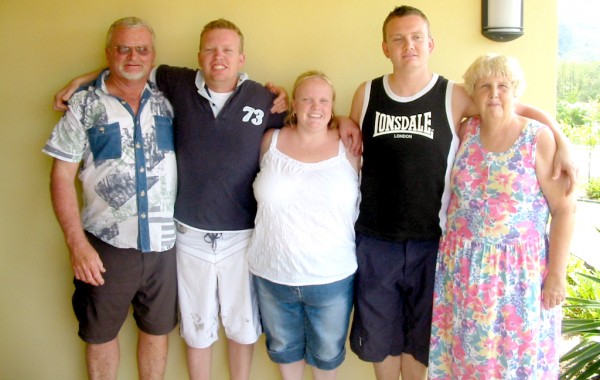 I grew up with wonderful friends, we all still keep in contact today.  We don't see each other often, but when we do it's like we only just caught up last week.  Such a lovely friendship.

Growing up I idolised my grandmother, she always kept her home tidy and clean. One thing that I remember delightfully about her was that whenever we visited she always had home baking ready for us. I would spend my school holidays with her, crafting, baking and I would help her with the housework. Growing up I just wanted to be like her, plus I always wanted to be a typist/secretary, I had such fun learning how to type on a typewriter as a child.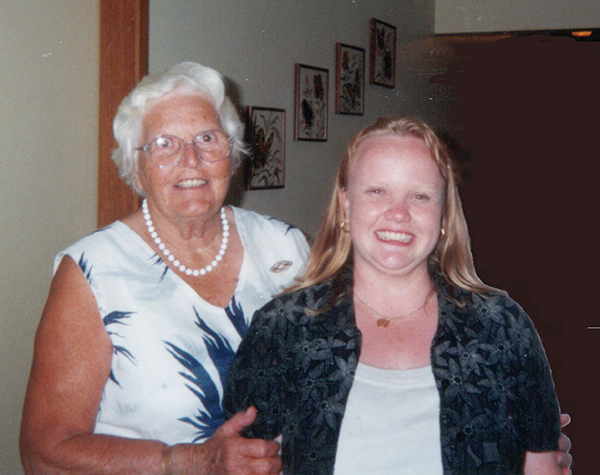 I was an average grade student, terrible at maths and just barely passed English.   My husband Scott and I went to high school together, but we rarely talked, our love story is very sweet, but too long to share with you today. However, to cut a long story short we have been together since the night of our school formal, the 2nd last day of high school.  After high school I studied business administration at tafe and Scott studied very hard at university, getting his Bachelor of Business majoring in Accounting and Commercial Computing, which has lead him into a successful career and now running his own Virtual CFO Services business.
From the last day of high school and throughout the following few years we were inseperable, working and studying very hard.  We married 4 years after we started dating, he was 20, I was 21.  We had both our families full support and don't ever remember anybody commenting on how young we were.  I married my soul mate and have no regrets getting married so young.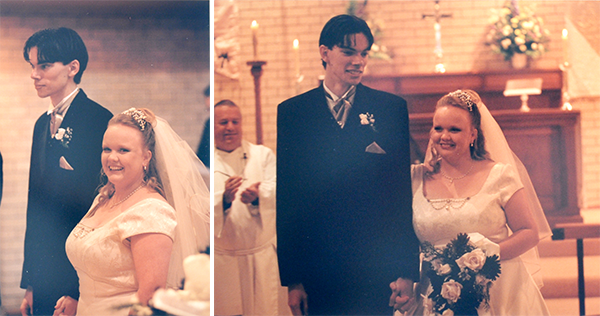 We didn't have an extravagant wedding or honeymoon, instead we saved our money and purchased our first home shortly after we got married.  It was a small home, but suited us perfectly.  We both worked full-time, we weren't home much so it stayed somewhat tidy. Cooking for two didn't require many dishes so keeping the kitchen tidy wasn't too much of a chore.  I did the washing on weekends usually only ever two loads, which was easy to keep on top of.   We shared our responsibilities around the home, cooking and cleaning.  I usually ironed while he mowed the lawn.  But the dining table was my downfall, it was my dumping zone and was often very untidy, I would come home and dump the mail, my handbag, lunch bag, shopping on there and it would stay there.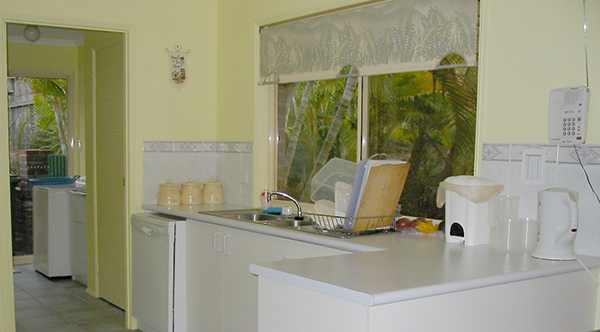 I fell pregnant with twins of which I had issues from the very beginning of my pregnancy so had to stop work in my first trimester.  I was constantly tired and slept a lot.  Being that I was short and as you can imagine my stature pregnant with twins I couldn't fit behind the steering wheel of my car to drive, so for most of my pregnancy I was homebound, which did become very lonely. It was during these months that I found my love for baking, making delicious homemade muffins and biscuits to put in Scott's lunchbox for work. Dinner was on the table when he got home, I started organising all the drawers, planning the twins nursery.  I was in my element, thoroughly enjoying being a 'housewife'.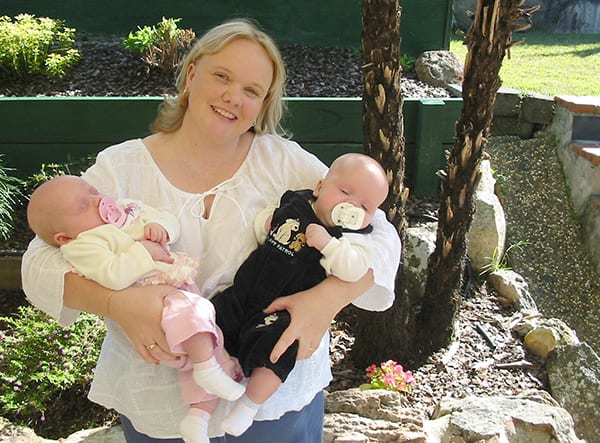 Then the twins were born, I was 25. Two bundles of absolute sweetness a girl and boy. Babies take up a lot of time, feeding took a good hour and a half at times, bathing two babies, giving them each cuddles, the amounts of washing that started to pile up, the dishes that I didn't find time to do, the sweeping that I put off because I was too tired and no time to fold washing.  My house turned upside down and wasn't so controlled, clean and organised as it had was before their arrival.  It wasn't uncommon for me to always have bundles of clean washing on the floor.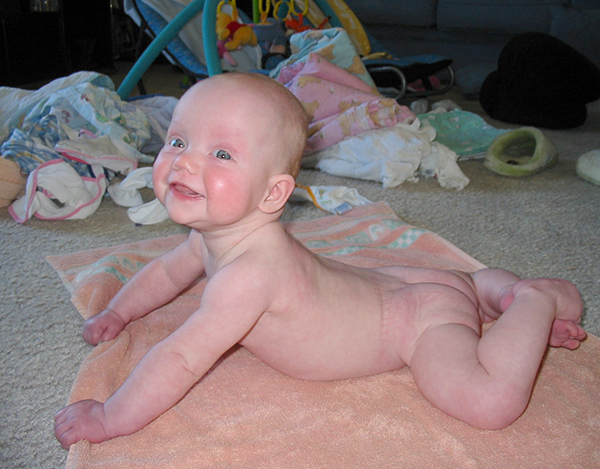 After a few months (yes it took that long) I regained my energy.  I think we like to think of ourselves as superwomen, that we will bounce back the week after having a baby, we shouldn't put that pressure on ourselves.  I then learnt that I had baby brain (common symptom of having kids I hear lol), I was very forgetful, and remembering to put a load of washing on in the morning just wasn't priority with crying babies to deal with.  To get some order back into our home life I needed to create some routines.  Before the twins were born we had a routine, we cleaned, washed, ironed, baked etc all in one afternoon which was no longer achievable.  So I split up my tasks and dedicated specific day's for particular jobs.  From that day forward I have kept to a routine.  Monday was grocery shopping day, Tuesdays I cleaned the bathrooms and tidied the house, Wednesdays I cleaned the floor, Thursday and Friday I had off and hubby would help with some tasks over the weekend.  Splitting the workload over specific days meant I could get the jobs done around the house when the twins were sleeping or happily playing.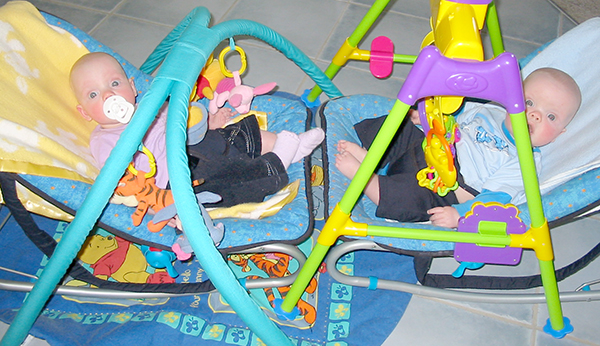 Two years later we welcomed our youngest daughter and had moved into a new home which we built, two if not more times bigger than our first home, it had all the rooms we wanted for our growing family.   Having 3 kids 2 years and under and was a struggle in the early days,  but I had a routine for the twins down pat so I managed to work the new baby into their routine.  I had many days that washing was piling up, clean and dirty, that I didn't have the energy to clean the house or that the kids just drove me crazy.  I did find some days being a stay at home mum just like groundhog day.  I would often put the kids in front of the television and have a little cry behind closed doors in my bedroom.  I was happy but just tired which toyed with my emotions.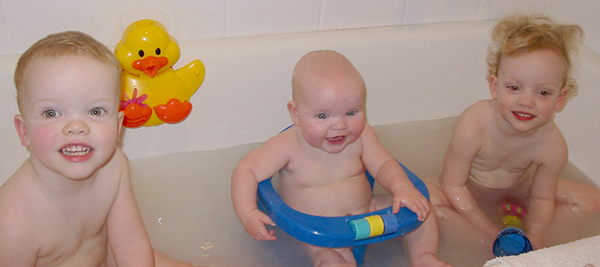 In the end it's all about balance and routine. I found my mindset and emotions were a mess when the house was a mess, but when the house was tidy I was much happier.  There is a difference between tidy and clean, 3 kids under 3 didn't leave much time, I soon learnt that I was happy enough when the house was tidy and semi clean.  Tidy and perfectly clean was too much expectation to have on myself, this is the balance I mentioned before, work out what sets and changes your mood.  I am a very messy cook and can easily mess up the whole kitchen while cooking dinner.  To wake up to a messy kitchen was a terrible way to start the day, it messes with my emotions, making me cranky and moody.  So this is the one task that I always make sure that I do before I go to bed.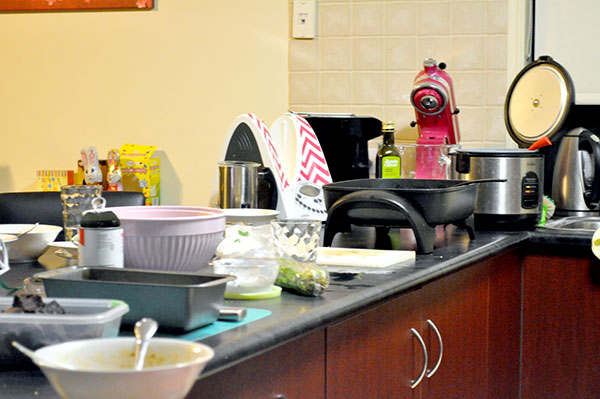 With these routines in place I found my happy place and I was thoroughly enjoying being a stay at home mum, we did try for baby number four but sadly it wasn't meant to be.  When my youngest started school I decided to take that year to help and volunteer at school and then I would return to work the following year.  While the kids were at school I cleaned the house and baked them something yummy for after school, but that again became like groundhog day, soon I became really really bored.  I told my neighbour I was thinking of writing a blog, sharing how I keep my home, create a collection of my recipes so I can use it as an easy reference, she said "how dull, who would read that".  But another friend loved the idea and helped me name it, she said she had always considered me to be an Organised Housewife (mostly based on my organised fridge).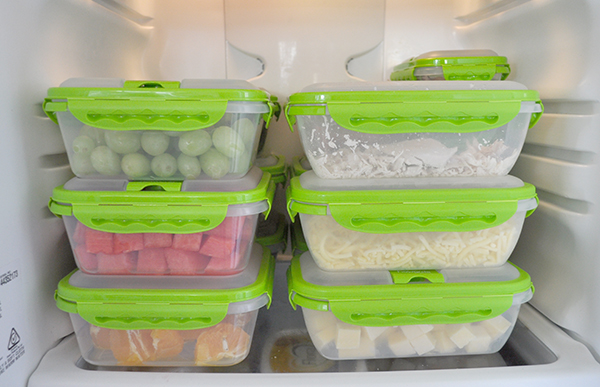 So I created the blog in August 2010, where I now share my ideas on how to stay organised, my recipes, my routine charts + many more printables and my decluttering tips.  I want to share with this community that if you are struggling, you can gain back the control, to have a home you enjoy to spend time in and create calm to replace the chaos.  I'm not saying what I write about is the right way, but to adapt my ideas to suit you and your family.  A huge thank you to you, the community, for continuing to come and read my blog each day, I never imagined the day I started that so many people would be reading it today.
Two years ago I very suddenly lost my my mum to a brain tumor.  As I mentioned above, I rarely asked my mum for help, I was always waiting for her to offer, to want to help.  It was sadly after she passed away I learnt that all she wanted was her daughter to ask for help, to need her.  This broke my heart, my stubbornness of wanting to prove I can do it myself, I am under control, could of prevented a lot of heartache and resentment.  This I wish I could do over, I don't think there should be any shame in asking for help and your are not only doing yourself a favour but somebody else too.  I miss her dreadfully and so sad that my kids are growing up without her.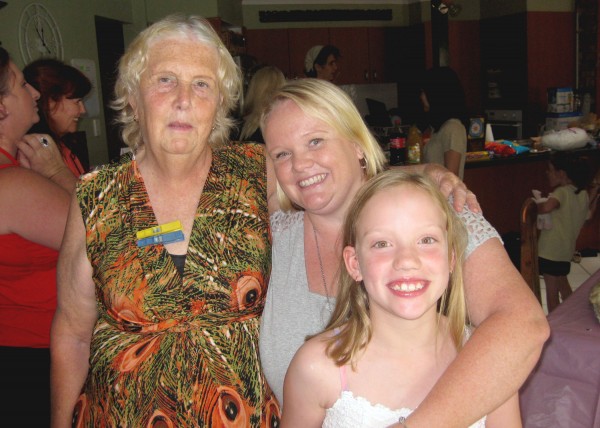 The past 18 months I have lost 40kg with the help of weightloss surgery.  It was the best decision I made for my health and my family.  I am feeling healthier and fitter, but I still have quite a way to go to reach my goal.  I am really enjoying some one on one time with my eldest daughter who is now joining me at bootcamp in the mornings.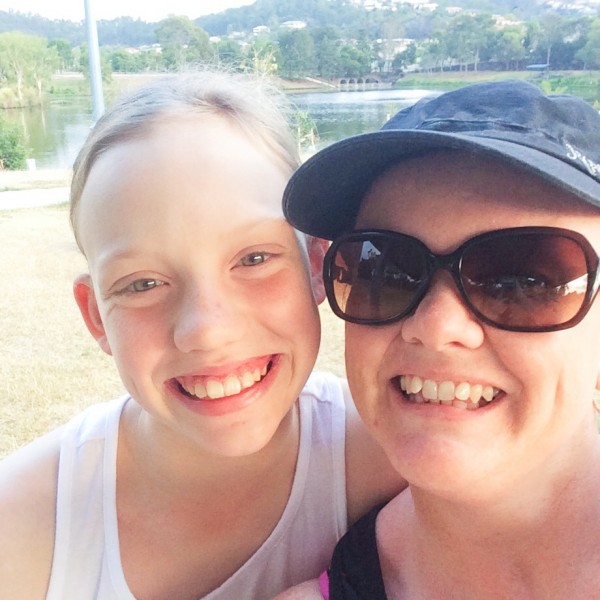 This year my kids are all starting a new school, the twins start grade 7 and the youngest grade 5.  I can't believe how fast they are growing up, in years and also height, the twins are taller than me (I hear you chuckling, I know that's not hard considering how small I am!! LOL).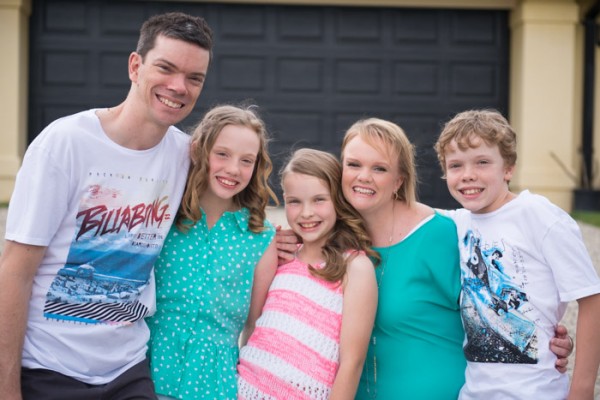 I am really excited about the year ahead. I am so proud of my family and adore my kiddies. So looking back in my early years of what I wanted to be when I grew up, like my Nan and to type, seeing how I have filled the past 4 and a half years I consider myself very lucky as I am doing my dream job.  I am a mum, I bake all the time and I am sharing all this with you by typing up my blog posts each day through what is now my business, The Organised Housewife.
So moral of my story is don't be too hard on yourself
find balance
create routines
lower your expectations
ask for help
make your health a priority
believe in your dreams
Tell me a little more about you or what your goals are for this year?
Wishing you a healthy and happy 2015, Happy New Year