This post is sponsored by Mirabella
Remove remote control clutter, increase a sense of security in your home, and add a little mood lighting – with just a couple of very affordable products and your phone!
Imagine being able to turn on your heater 20 minutes before you got home, turn a porch light on from your car, or flick on some mood lighting in your bedroom without even getting up?! Now imagine you can do all this with products that are only around the thirty dollar mark! Pretty neat right?!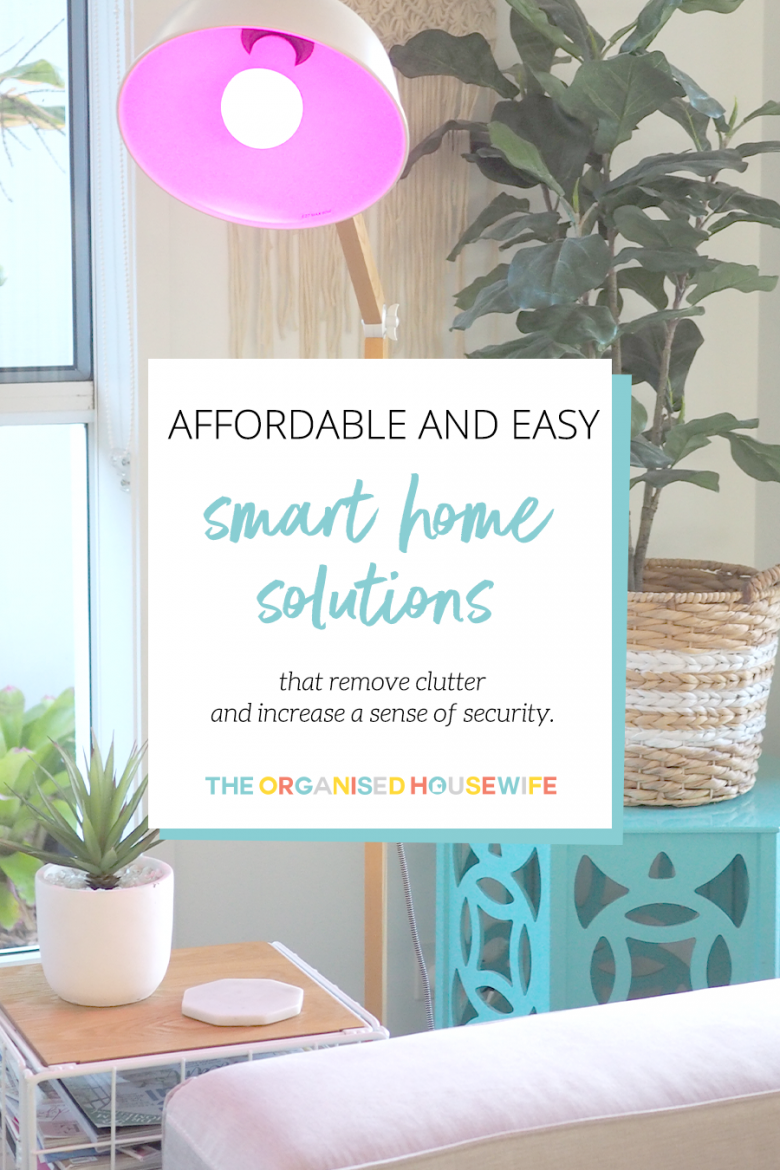 I first realised I needed a product like this when the mornings here in Queensland started getting chillier, and arriving at work early to a freezing cold office was not my idea of fun. The heater in my office is old and has no fan-dangled timer that I can set, so I needed another solution. I discovered Mirabella Genio's Wifi Smart IR Controller, and was so surprised that it worked on a unit that wasn't a new whizz-bang model.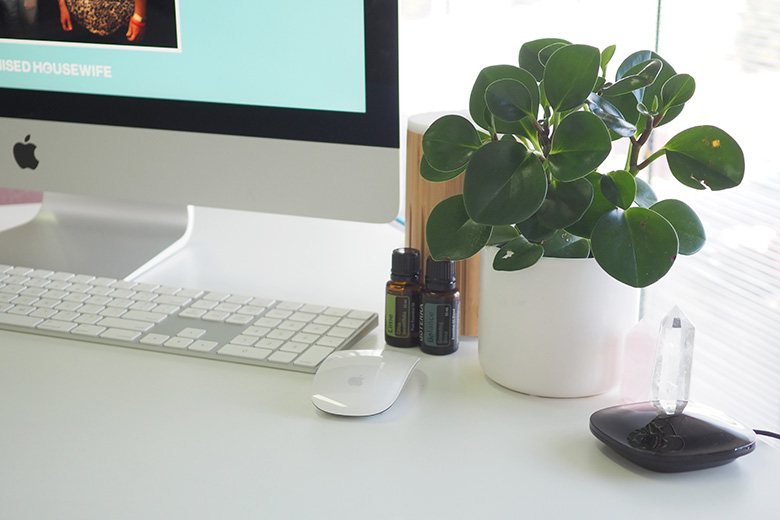 The Smart IR Controller has now meant that my house (and office) is virtually remote control free… and toasty warm too!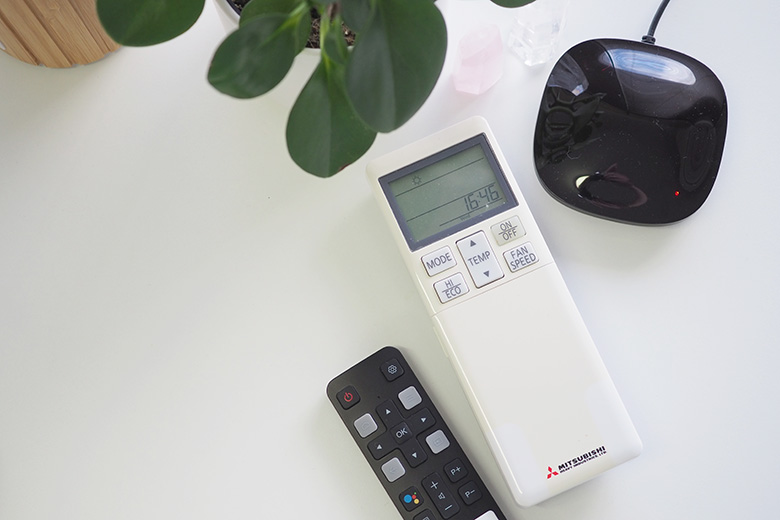 I can now turn on my office heater from home, change the volume or channel on the TV without the remote (if I so chose), as well as control any other device that has an IR remote control – all with my phone! Sometimes I even turn the TV on during the day when I am at work, so that my doggy Zoe and cat Millee have some noise around them. This can allow remotes can now be packed away into drawers, which means less clutter – and you all know I love that!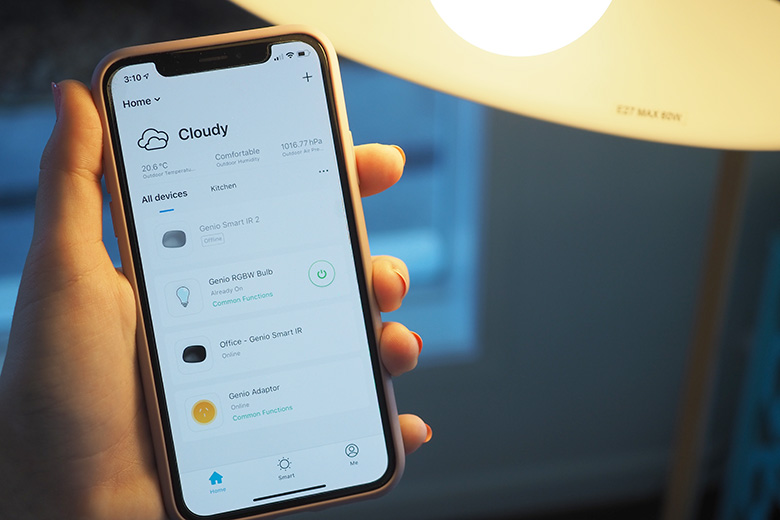 I'm a little hooked on the Mirabella Genio products, (you may have seen my facebook video I did a few months ago about the Wifi Power Plug) I've also tried one of their colour changing light bulbs too! I tried the Genio Wifi Dimmable Warm White which can change to so many colours!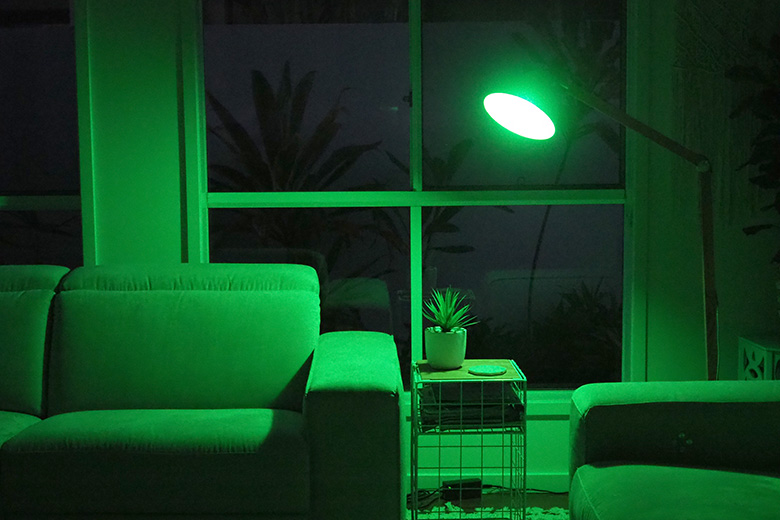 Awesome for a kids bedroom, setting a romantic vibe in your bedroom, or there's even a disco setting which would be great for children's birthday parties.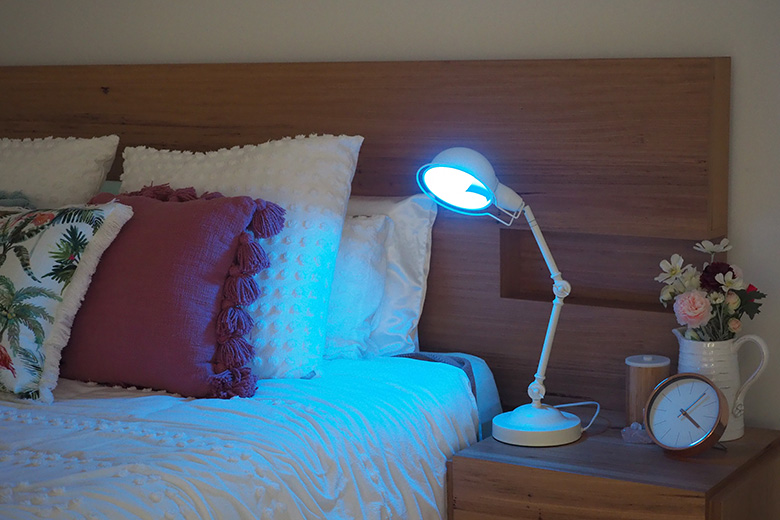 And I can turn the light on and off for the animals if I'm not home before it get's dark too.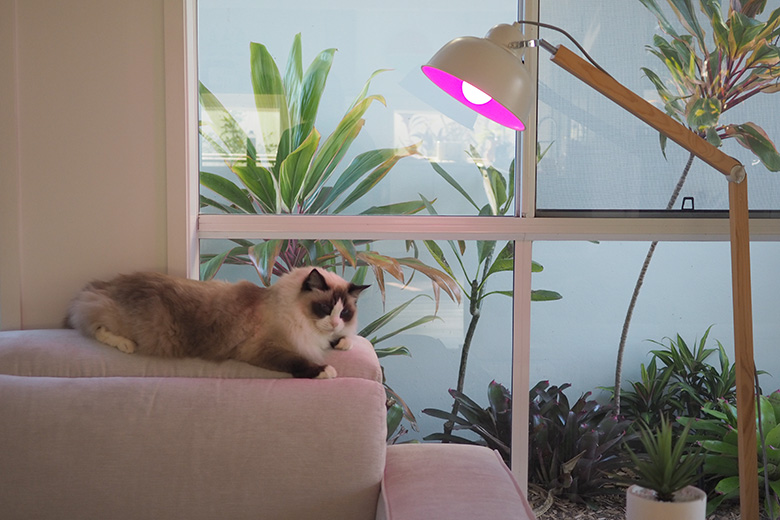 What I love most about these products is not just the convenience, but the sense of security they give. I love that I can turn lights on and off when I am away on holiday, or that I can turn the outside light on from my car if I get home late by myself, or that the kids can do the same.
Check out my video on how easy it is to set up and use.
How Do They Work?
The products are easy to use, and can be controlled from your phone through the Mirabella Genio App available on the app store, or through the Amazon Echo and Google Home.
If needed, there are tutorials that can be found on the Mirabella website, and if you still need more help, they have a toll free number, 1800 036 528. I called them and was really impressed with how quickly I got through, and how helpful they were.

Where Do I Get Them From?
It's super easy to pick these products up! The light bulb is available from Big W, Woolworths, and Kmart, and the Smart IR Controller is available from the Tech Department at Kmart (near the phone chargers). They have heaps of other great 'smart' products too – I am slowly making my way through them all!

This post is run in accordance with my disclosure policy.
WHAT OLD APPLIANCE WOULD YOU LIKE TO MAKE SMART?