This post is sponsored by Disney's Tomorrowland
Through the school holiday's I like to watch movies with the kids, relaxing and enjoying time together. But as a family it can be expensive to take everybody to the movies, especially when you buy drinks and snacks. One of my favourites is a fun family movie night in the comfort of our own home, snuggling up on the couch!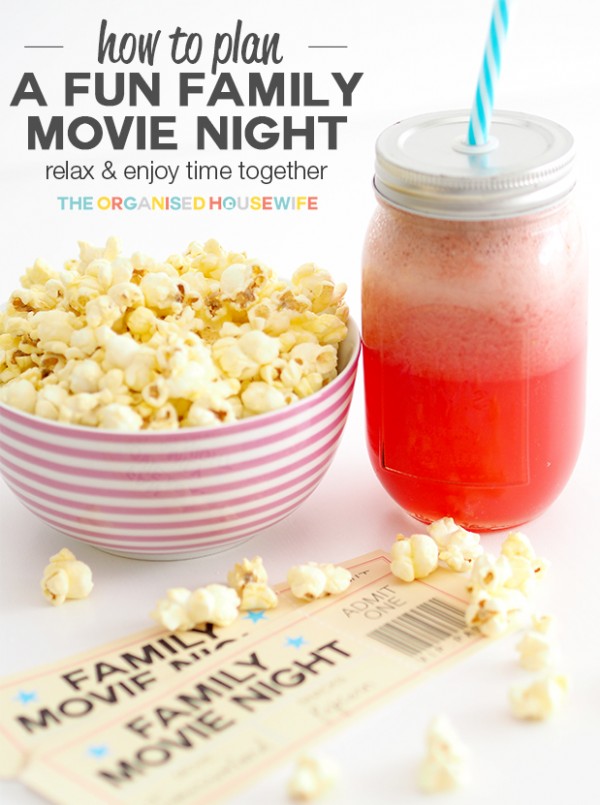 See list below to help you plan your next family movie night!
1. Plan ahead and schedule it
My kids love knowing when we have planned a movie day/night.  It is something they look forward to. We have regular family movie nights each Friday night, it's a wonderful way to end a busy week together. Planning ahead gives you the benefit of preparing some delicious snacks and drinks.
Download these fun movie tickets. Use code tomorrowland at checkout to download for FREE.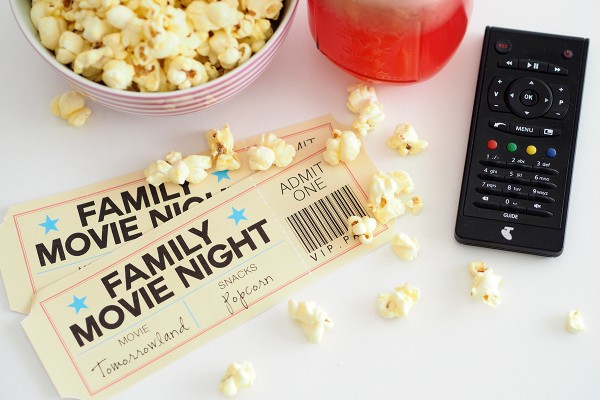 2. Pick a movie
Picking which movie to watch can sometimes be hard. Each family member could take turns, reward for good behavior with a movie choice or pick a different theme for each movie night eg. this week fantasy, next week comedy.
I like to check movies before we watch them to ensure that they are appropriate for my children, I use this website to check the profanity level, if there are sex scenes, violence etc.
There are many different options for watching movies at home:
Buy or hire a DVD
Watch a movie from your collection
Via Netflix or the like
We love Disney movies, they are great for the whole family to experience. We find their movies to have empowering storylines and capture our imaginations.  The Disney classic adventure Tomorrowland (rated PG) is just that, a great family film you will enjoy on your movie night at home.
Briefly, Tomorrowland tells the tale of two dreamers with open-hearted optimism, their paths cross and through their adventures together they change the future. What I liked most about this movie was the questions my youngest was asking throughout.  What is optimism? I could explain it's hopefulness and confidence about the future.  The character Casey wants to make the world a better place, she is positive and won't take no for an answer.  Then there was this line: "There are two wolves who are always fighting. One is darkness and despair. The other is light and hope. The question is: which wolf wins? The one you feed." My youngest asked again, what does this mean and I was able to explain to her that it is your choice of how you think about a situation, you can dwell in darkness and have negative thoughts but in light you find peace and happiness. Depending on what you choose to feed, you can influence your character and behaviour. My daughter is very happy and has a zest for making people smile so she knew immediately that she prefers to feed the light. It's the inspiring messages in the storyline that I loved… that and I enjoy listening to George Clooney's voice! Tomorrowland – imagine a place where anything is possible.
Tomorrowland is available now on Blu-ray™, DVD and Digital HD.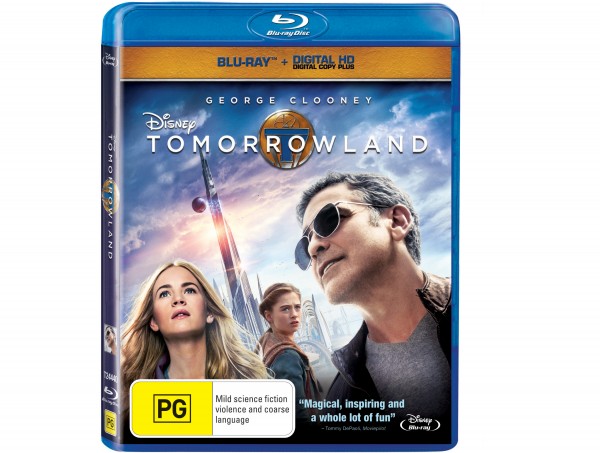 3. Prepare the room
Tidy the room so you will feel relaxed and comfortable:
Put away all toys, clothes and other clutter
Switch off distractions like mobile phones and laptops
Clothes all curtains and blinds to make the room dark
Switch off the light
Put on some candles
4. Snacks and Drinks
Make some snacks and drinks to have during the movie:
Snacks
Drinks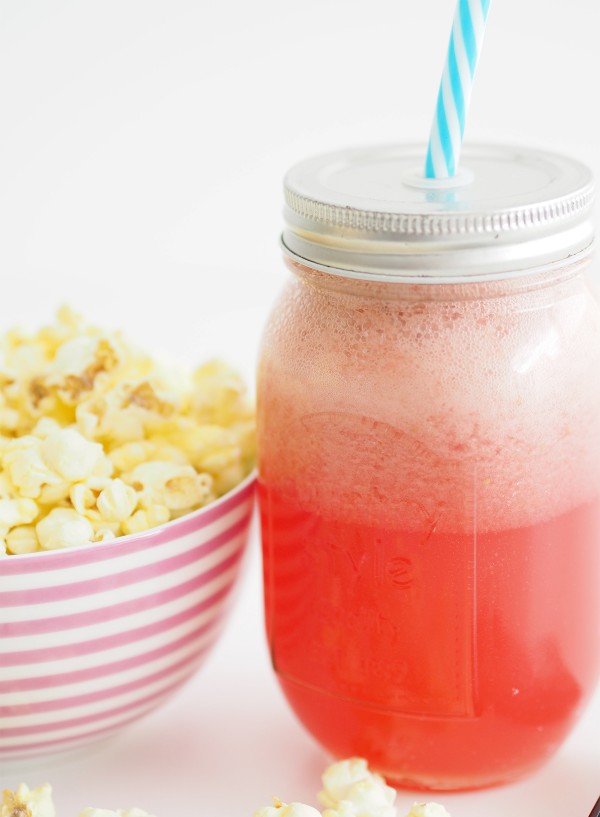 5. Snuggle up and Enjoy!
Get into your PJ's (benefit of this is if anybody falls asleep they can be put straight to bed), grab pillows and blankets and take the opportunity to snuggle up and connect with the kids or your partner.
6. Encourage discussion
After the movie discuss the storyline with the kids and encourage them to express their opinions, ask questions such as How the characters handled situations? Were the main characters positive role models? How would you change the ending?


WIN 1 of 8 TOMORROWLAND DVD PACKS
This competition is now closed. Congratulations to: Jemma Y, Justine F, Karen E, Mary P, Monique, Michelle S, Lisa, Helen F
HOW TO ENTER
Share with me in the comments below – What are your top tips to enjoy family movie night?
GIVEAWAY TERMS AND CONDITIONS
This giveaway run in accordance with my disclosure policy, please read the terms and conditions below

1. Entries must be made on The Organised Housewife blog, entries in facebook comments are invalid.  2. Entries close 11.59pm AEST Tuesday 13th October 2015.   3. One entry per household, open to Australian residents only.  4. This giveaway is a game of skill. The judge's decision is final and no correspondence will be entered into.  5. Total prize pool is valued at $329.60  6. Winner will be contacted by email, please ensure you leave your email address.  7. If I have not received a reply from the winner within 7 days the prize will be forfeited and awarded to the entry judged to be the next best.  8.  The Organised Housewife will take no responsibility for any delay, loss or damage to prizes sent to winners.
This post was coordinated by The Remarkables Group